New York Mets: Where Have All The Good Fans Gone?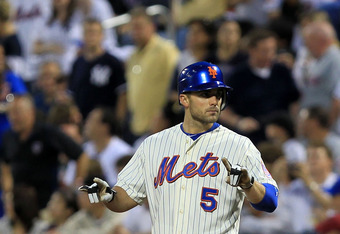 Chris McGrath/Getty Images
There's nothing like a ninth inning comeback. Nothing like sitting in a stadium watching your team rally from a huge point deficit. Nothing like a hard-earned win to make you feel like you're sitting in the dugout, among the sunflower seeds, shoulder-to-shoulder with your heroes.

And there's nothing like sitting through a ninth inning comeback that could end in the premature death of your team's season.

Sunday night's game against the Yankees could have been the very proof that baseball is a culture. Citi Field was seething with empowered baseball fans. The stadium erupted with call and response chants between the crosstown rivals' supporters. Whenever an inevitable fight broke out, the Mets fan involved was immediately backed by a multitude of others struck by an unbreakable comradeship.

The Mets were putting on a great show. Santana was shutting down greats like A-Rod, Jason Bay was (finally) reminding Mets fans why he was signed, Jose Reyes was heroically diving for catches, and Alex Cora was proving himself as a starter while Castillo rests up.

The Yankees, on the other hand, cowardly walked players, dropped easy pop flies, and gave up stolen bases (thanks for all the dropped balls Cervelli!).

So where were the Mets fans?

As the night waned, after Johan Santana had handed off a solid lead to his teammates, the stadium emptied somewhat. Encouraged that the Yankees fans had had enough of their pummeling, I took inventory of those who stuck it out to the end of the game. Tragically, mostly Yankees fans remained.

And, it could have been the same observation that ignited the Yankees late performance.

Glancing around the stadium, I was struck by the thick patches of navy blue. The "Let's Go Mets" chant was nearly drowned by the Yankees' response.

Why wouldn't Mets fans want to be present for such a triumphant win over the reigning World Series champions?

Most fans are disenchanted by early injuries and ill-timed surgeries, but isn't that what being a fan is about? Sticking with your team when they're down and coming out in full force when they're up?

Sunday night was certainly an up and the nine on the field had very little to show for it by the end. The Mets' epic comeback against the Nationals May 11 was another unnoticed triumph. Unfortunately, there are countless other examples of Mets fan absentee-ism.

Mets players certainly aren't there for the reputation, they must be there for us.

Let this be a call to arms.
When K-Rod scans the seats at Citi Field as he emerges from the bullpen in the ninth inning, he should be overwhelmed by the blue and orange of his supporters, not the deep green of the empty seats.
When David Wright dives over the wall to catch a foul ball, he should be caught by blue and orange-clad fans, not plain concrete.
When the Mets are away, SNY should experience through-the-roof ratings.
A strong fan base can earn a team a World Series.
Get out there and give the Mets someone to play for.
This article is
What is the duplicate article?
Why is this article offensive?
Where is this article plagiarized from?
Why is this article poorly edited?

New York Mets: Like this team?