2010 NFL Mock Draft: Kiper, McShay, and 10 Experts Mock It Out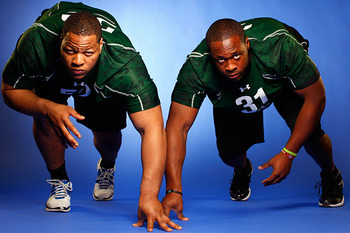 The 2010 NFL Draft is less than two weeks away, and this is where the mock drafts really become relevant. Trades, signings, and pro days have altered the draft board since the Combine, and now fans are getting a realistic look at the draft. This mock draft compilation takes into account 12 of the most well-respected NFL Draft experts in the world. Including: John Lorge (Apr. 13), Mel Kiper ESPN (Apr. 7), Todd McShay Scouts Inc. (Apr. 7), Daniel Jeremiah Move The Sticks (Apr. 5), Rob Rang CBS (Apr. 5), Chad Reuter CBS (Apr. 12), Pete Prisco CBS (Apr. 8), Clark Judge CBS (Apr. 9), Ourlads Scouting Services (Apr. 6), Walter Football (Apr. 9), MJD Shutdown Corner Yahoo! (Apr. 7), and Wes Bunting National Football Post (Mar. 24).
---
Follow me on Twitter @JohnLorge.
Keep Reading