NFL Draft
2010 NFL Draft: Arrigo's Top 10 WR's
Ronald Martinez/Getty Images
February 6, 2010
We are at the point of the year where the prospects are preparing for the combine and every "draft expert" has their "big board" and their list of players who they feel are the best at their respective positions. I am no different.
I'll now shift focus to the wide receivers. I think this is a pretty decent group, but not as deep as last year's class. Dez Bryant is far and away the best wide receiver in this class. He is a complete receiver and  has the size NFL teams love. After him there are smaller receivers (Mardy Gilyard), smooth receivers (Damian Williams), bigger receivers (Arrelious Benn), possession receivers (Golden Tate), and a few converted quarterbacks (Joe Webb).
Here are my Top 10 wide receivers for the 2010 NFL Draft.
1. Dez Bryant- Oklahoma St.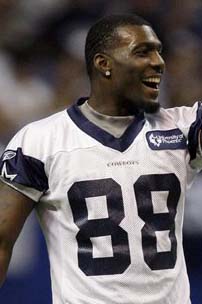 2. Damian Williams- USC
3. Demaryius Thomas- Georgia Tech
4. Brandon LaFell- LSU
6. Mardy Gilyard- Cincinnati
6. Golden Tate- Notre Dame
7.  Arrelious Benn- Illinois
8. Taylor Price- Ohio
9. Jordan Shipley- Texas
10. Carlton Mitchell- South Florida
Like the new article format? Send us feedback!