Ranking the Rank: The NFL's 10 Worst Franchises Since 2000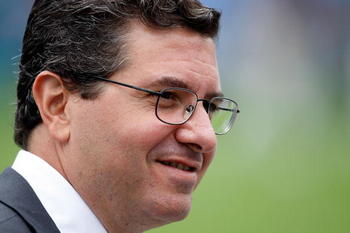 Can you believe it is already 2010? It is also the time to Rank the Rank Franchises of the NFL since the year 2000.
I should note that, technically the year 2000 was the last year of its decade, as is 2010. Technically, the new decade does not start until 2011.
The reason why is there was no year 0, while a year, decade, century, or millennium is a fixed unit of time.
Regardless, my criteria for "Worst" franchises is as follows: how deep a team goes in the postseason, how well a team drafts, and how well a team spends money on free agents.
By rule, earning wild card berths in the postseason is not enough to validate a club's vitality.
By rule, if a team recorded a berth in the Super Bowl, that team cannot be considered amongst the Worst since 2000, because that club achieved what every club sets out to do.
In other words, the Arizona Cardinals, Oakland Raiders, and St. Louis Rams are off the hook.
We'll see about the next decade.
And here we go...
10) New York Jets: Decent Record but Not Much to Show for It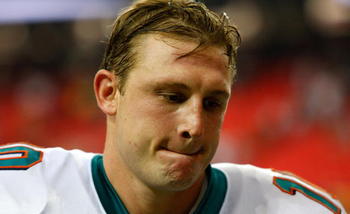 Since 2000, the Jets are an even 80-80, but like their counterpart in Major League Baseball with a rhyming name, the Mets, the Jets have not fulfilled expectations and have made numerous decisions that have riddled the Jets with mediocrity.
In four postseason berths, the Jets have only left the Wild Card Round twice, and once was thanks to the curse of Marty Schottenheimer in San Diego, and a kicker who cost the game for the Chargers.
The Jets would also dump their head coach, Herm Edwards, in favor of Eric Mangini, who would prove to not be good enough after three seasons with the Jets.
Add the fact that the Jets would succeed only when quarterback Chad Pennington stayed healthy all season. If hurt, the Jets would fall, and critics would heat up.
That impatience led the Jets to acquire Brett Favre and release Pennington, who fell into the hands of the rival Miami Dolphins—a team that would rebound from 1-15 to 11-5 with Pennington under center, and the Wildcat attack.
The Jets would also pass on DT Kevin Williams in 2003 for DT Dewayne Robertson and QB Joe Flacco in 2008 for mega-flop Vernon Gholston.
The Jets now seem to have their quarterback of the future in Mark Sanchez, but only time will tell for the Jets.
9) Jacksonville Jaguars: They Coulda Been a Contender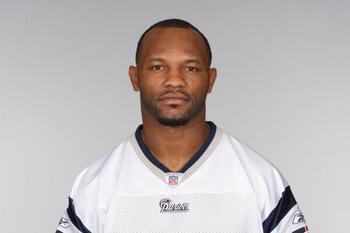 Since 2000, the Jacksonville Jaguars have posted only three winning records with two postseason berths and one wild card win over the favored Pittsburgh Steelers.
The Jags have long been a darling of pundits, but never seemed to live up to their potential, and they would squander the success of HB Fred Taylor—quite possibly the most overlooked halfback in NFL history.
Part of the blame falls on the Jaguars' publicity department. The other part is because the Jaguars would frequently fail to meet expectations, often upsetting good teams but losing to bad teams.
8) Houston Texans: Upstart Franchise, but That Is No Excuse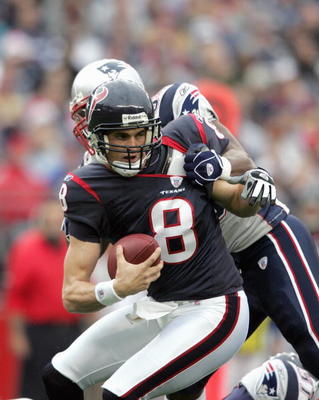 The Texans came into existence with some promise back in 2002, taking OT Tony Boselli in the Expansion Draft and defeating the Dallas Cowboys in their franchise opener.
After that, the Texans have been mostly mediocre in record and have not established an identity, as the previous expansion teams, the Carolina Panthers and Jacksonville Jaguars, had done.
Both the Panthers and Jags had established themselves as contenders within their first three years, whereas the Texans took until this year to post a winning season.
No excuse for the Texans.
After squandering their No. 1 one pick on QB David Carr in 2002 and passing on DE Julius Peppers, the Texans would make hay by passing on HB Reggie Bush and QB Vince Young for DE Mario Williams.
The Texans also whiffed when they decided to take an extra draft pick in each round (except the first) in the 2002 and 2003 Drafts as part of their expansion, whereas each the Panthers and Jags had opted for three first round picks as part of expansion.
At this point, Houston seems to be heading in the right direction, but until it has postseason success, it is still in the shadows of the NFL.
Unfortunately for the Texans, that might not be soon because Houston plays in, quite possibly, the most competitive division in the NFL, the AFC South.
7) San Francisco 49ers: Bad Player Relations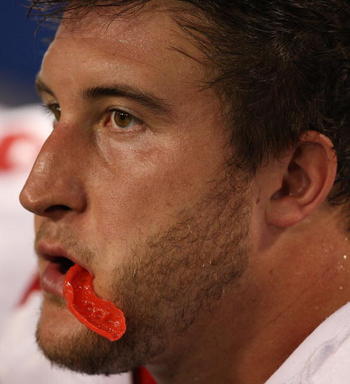 Once upon a time, the San Francisco 49ers were a proud and arrogant franchise able to get away with being proud and arrogant.
As they saw it, every player was replaceable, because they lucked out when they dumped Joe Montana for Steve Young, had the fortune of dumping Jerry Rice for Terrell Owens, then dumping Owens for relatively nothing.
Now, the Niners are mostly just arrogant cheapskates with nothing to show for it, except the stamps that John York would make employees pay for. Oddly, the Niners have overspent on bad players (i.e. Jonas Jennings) and have tried to stiff the good players (i.e. Michael Crabtree).
Since 2000, the Niners have only two winning seasons to show for their moves and probably would have had another in 2009 if the Niners had not dug in when Crabtree held out.
Crabtree averaged about four catches per game in 2009 in 11 contests. At that average, Crabtree would have had about 70 had he played all 16. Yet, if Crabtree had been signed before training camp, he could have had even more.
Don't be surprised if Crabtree breaks 100 in 2010. If Brandon Marshall can top 100 with Kyle Orton, then Crabtree should easily top 100 with Alex Smith or Shaun Hill.
Problem was, the Niners are still stuck in cheapskate mode, because they seem to think that every player should be willing to give them a discount.
In terms of the Draft, the Niners have mostly done well; however, one blunder that stands out was trading their 2008 first-round pick to the New England Patriots in order to select OT Joe Staley in 2007.
Staley would be beaten out by Barry Sims for the starting spot at left tackle in 2009.
The Niners have also put the cart before the horse in some cases, such as starting Alex Smith as a rookie for a rookie coach, Mike Nolan.
I still believe that Smith is the quarterback of the future, because Smith was too young when he left Utah and had not played in a pro-ready offense. Smith is now 25, which is actually around the average age for starting quarterbacks.
Yet the Niners won't go anywhere if they continue to treat players as just bodies. The previous regime of Bill Walsh set a bar not easy for anyone to match.
6) Atlanta Falcons: Electrifying Games but No Consistency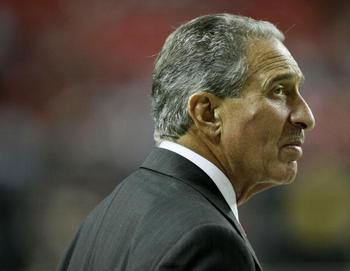 I have been willing to defend Michael Vick against critics, because I believe, "Let he who is without sin cast the first stone."
However, you still cannot deny the impact Vick's imprisonment has had on the Atlanta franchise, regardless of the quick turnaround after the disastrous 2007 NFL season.
For one, the Falcons traded up to select Vick in the 2001 NFL Draft, a trade that in effect sent LaDainian Tomlinson to the San Diego Chargers.
The Falcons have mostly missed with their top picks: 2000, none; 2001, Michael Vick; 2002, HB T.J. Duckett; 2003, none; 2004, CB DeAngelo Hall and WR Michael Jenkins; 2005, WR Roddy White; 2006, none; 2007, DE Jamaal Anderson; 2008; QB Matt Ryan, OT Sam Baker; 2009, DT Peria Jerry.
Hall, Duckett, and Vick are no longer with the team, while Jenkins and Anderson have not lived up to expectations.
I also cannot ignore the fact that the Falcons gave $100 million to Vick without doing a comprehensive background check to investigate Vick's behavior, which had always been a concern, even before the revelations about his involvement in dog-fighting rings.
Only now have the Falcons recorded back-to-back winning seasons, but they missed the postseason, so only the next decade can tell what the Falcons will be. As for the last one, it is in the can.
5) Kansas City Chiefs: A Few Diamonds in the Rough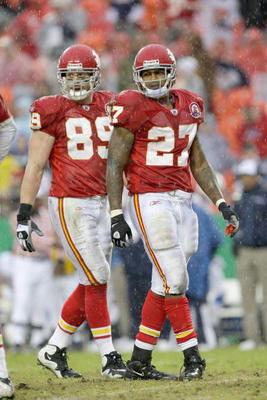 Only three winning records and two postseason berths to their credit since 2000.
The Chiefs have squandered great talents Priest Holmes, Tony Gonzalez, Larry Johnson, Willie Roaf, Will Shields, and Dante Hall.
The Chiefs had one good regular season, 2003 when they finished 13-3, but lost in their first game of the postseason to the Indianapolis Colts in a thrilling shootout.
Nevertheless, the Chiefs have quietly had one of the worst records on Draft Day since 2000. Frankly, they've had so many blunders that I would rather not waste the time.
If interested, go here: http://www.nfl.com/draft/history/fulldraft?teamId=2310&type=team
4) Buffalo Bills: A Team that Was Never Here nor There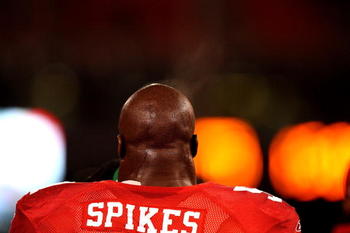 Since 2000, the Bills have only one season with a winning record, no postseason berths, and have lingered in the shadows of the "Music City Miracle" loss that is still the last postseason appearance by the Bills.
The Bills would trade a first-round pick to the New England Patriots after the 2001 season for QB Drew Bledsoe, who did not give the Bills the boost they needed.
For a few years, the Bills featured a stingy defense with LB Takeo Spikes among others, but they never could get the offense together, even trading HB Willis McGahee after they had controversially selected him in the 2003 NFL Draft.
The Bills are still mired in a search for a quarterback now that Trent Edwards could be out the door.
3) Washington Redskins: Made It Rain on Flops and Burned Draft Picks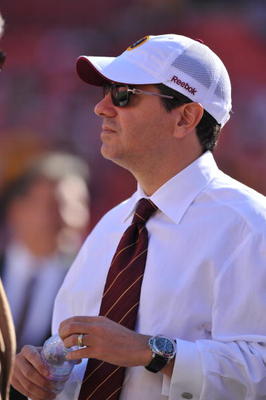 Only two winning seasons with two postseason berths since 2000 for the Redskins of Dan Snyder.
Snyder, of course, has spent millions to make big splashes in free agency and has been willing to trade draft picks for flops.
Considering the amount of resources Snyder has put into the 'Skins, you would expect more than what Washington has accomplished (duh). Instead, the 'Skins have hired and fired coaches and dumped millions into washout players.
2) Cleveland Browns: Always Coming and Going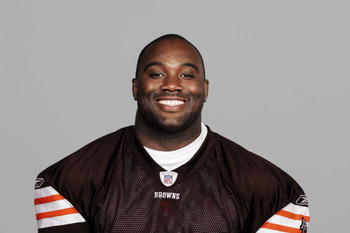 Arguably the most futile franchise on draft day since 2000, the Browns have selected DE Courtney Brown (2000), DT Gerard Warren (2001), HB William Green (2002), C Jeff Faine (2003), TE Kellen Winslow II (2004), and WR Braylon Edwards (2005), none of whom remain with the team.
Only recently have the Browns begun to improve with the likes of OT Joe Thomas (2007) and LB Kamerion Wimbley (2006), while the book is still out, but not for long, on QB Brady Quinn (2007).
The Browns have also had terrible luck with injuries and have spent heavily on free agent washouts such as C LeCharles Bentley.
All the Browns have to show for it is a postseason berth in 2002 and a winning record in 2007.
1) Detroit Lions: Is This Really a Surprise?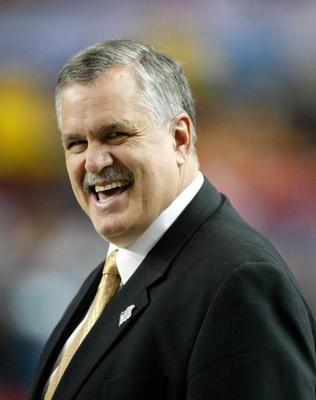 Matt Millen became so predictable on draft day that it was scary. If there was a top receiver or linebacker available, Millen would take that player, no question.
Charles Rogers, Mike Williams, and Roy Williams have all come and gone, though the Lions did manage to acquire a draft pick for Roy Williams.
With the overall worst record since 2000, including seasons of 2-14 (2001), 3-13 (2002), 3-13 (2006), and 0-16 (2008), the last winning season by Detroit was in 2000 at 9-7.
Furthermore, Detroit has long been unable to attract free agents, even with money, because of Detroit's futility.
Detroit's streak of losing seasons with double-digit losses would be broken at six with a record of 7-9 in 2007.
Keep Reading