NFL Play of the Year 2013-14: Winner, Voting Results and Reaction
February 2, 2014

Rick Osentoski/Associated Press
Calvin Johnson took home the much-deserved Bridgestone Performance Play of the Year on Saturday night at the NFL Honors awards show. Megatron showed that even Cover 3 couldn't stop him. 
Johnson turned quarterback Matt Stafford's desperation heave into a touchdown.
Megatron elevated above three Cincinnati Bengals and came down with the touchdown reception. For those who haven't seen it, here's the catch.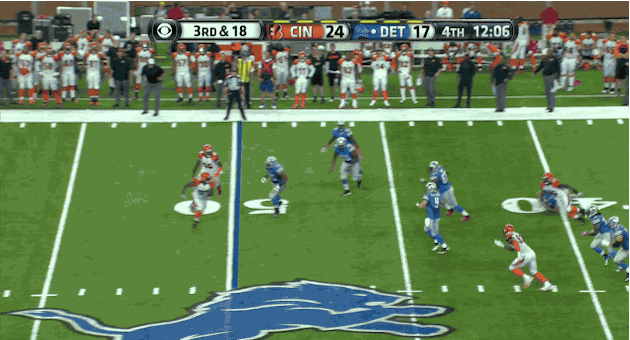 .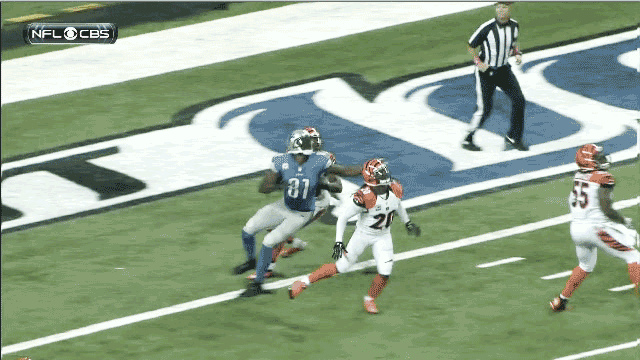 .
Johnson wasn't at the ceremony to accept his award, but he was certainly present for Stafford when he needed him in 2013. Bridgestone honored Johnson with this tweet:
Here's a look at the official announcement:
NFL Access catches the play at its highest point, the same way Johnson high-points the pigskin in jump-ball situations:
The catch that nabbed the award was just one of 84 he hauled in during the season. The touchdown was but one of 12 during the campaign. 
Johnson played his college football for the Georgia Tech Yellow Jackets. While we're discussing his amazing professional receptions, another former Yellow Jacket and current Pittsburgh Steelers running back, Jonathan Dwyer, reminds us that spectacular catches are nothing new for Johnson:
In Megatron's seemingly Hall of Fame-bound career, he has 572 receptions, 9,328 yards and 66 touchdowns. 
At just 28 years old, he has time to add plenty to those totals and win more awards at the NFL Honors ceremony.
Johnson beat out two marvelous Adrian Peterson runs, a record-breaking field goal by the Denver Broncos' Matt Prater, the Green Bay Packers 48-yard touchdown connection in the regular-season finale and others. Here's a full list of all the plays.
Ultimately, it's hard to determine the play that deserves the honor the most. In some ways, it depends on your level of emotional attachment. Ask a group of Bengals fans if the Megatron play was the best of the year, and you're liable to hear a lot of "meh."
Likewise, talk to Chicago Bears fans about the Packers' NFC North-clinching play at Soldier Field, and the crowd enthusiasm will be lacking.
What can't be debated is Megatron's overall spectacular playmaking ability. 
Follow me. Sports are what I do.