For NFL teams looking to make the playoffs, now is not the time to begin stumbling.
With only three games left in the season, there isn't much time to recover from a bad loss or two. Plus, it's important to build some positive momentum heading into the postseason. You don't want any finger-pointing before the most important games of the season.
Plenty of games in Week 15 carry playoff implications, whether it's a team trying to wrap up a division or somebody on the outside looking in and needs to win out to have any chance of making the Wild Card Round.
Here are predictions for each and every game, followed by brief breakdowns of three games featuring teams that will pick up much-needed victories.
Week 15 Picks

| | | |
| --- | --- | --- |
| Home Team | Away Team | Pick |
| Sun., Dec. 15 | | |
| Atlanta Falcons | Washington Redskins | ATL |
| Tampa Bay Buccaneers | San Francisco 49ers | SF |
| New York Giants | Seattle Seahawks | SEA |
| Minnesota Vikings | Philadelphia Eagles | PHI |
| Miami Dolphins | New England Patriots | MIA |
| Jacksonville Jaguars | Buffalo Bills | BUF |
| Indianapolis Colts | Houston Texans | IND |
| Cleveland Browns | Chicago Bears | CHI |
| Oakland Raiders | Kansas City Chiefs | KC |
| Carolina Panthers | New York Jets | CAR |
| Dallas Cowboys | Green Bay Packers | GB |
| Tennessee Titans | Arizona Cardinals | ARI |
| St. Louis Rams | New Orleans Saints | NO |
| Pittsburgh Steelers | Cincinnati Bengals | CIN |
| Mon., Dec. 16 | | |
| Detroit Lions | Baltimore Ravens | DET |
Schedule via NFL.com
Pittsburgh Steelers vs. Cincinnati Bengals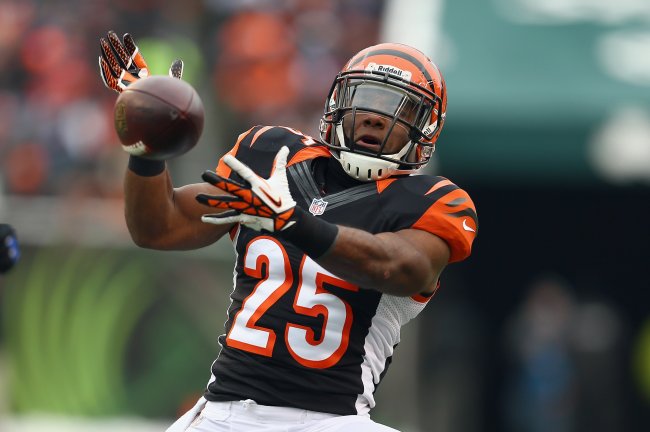 Andy Lyons/Getty Images
I talk about him almost every time I discuss the Cincinnati Bengals, but it's for a good reason. Andy Dalton will determine where this team can go. He can virtually single-handedly sink whatever hopes the Bengals have in the playoffs. Just look at the last two years.
This Week 15 game in Pittsburgh is a great test for Cincinnati. The Steelers aren't themselves this year, but they're still good enough at home that they can give the Bengals a tough go of it.
The 20-10 Cincinnati win in Week 2 was closer than the score would have you believe. The Bengals dominated possession, but they often failed to capitalize on their opportunities.
As long as the Bengals can get the running game going, they'll have success on Sunday. Dalton will be taken a little more out of the equation, and the team can methodically wear down the Pittsburgh defense.
This will likely become your typical AFC North matchup with quarterbacks struggling and defense winning the day.
The Steelers will be game-challengers, but their defensive unit can't match up with Cincinnati's.
Prediction: Cincinnati 24, Pittsburgh 13
Miami Dolphins vs. New England Patriots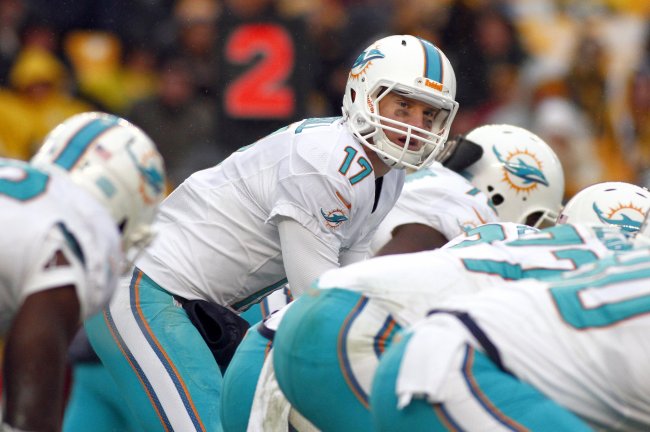 Justin K. Aller/Getty Images
It will be one injury too many for the New England Patriots. Rob Gronkowski is out for the season. Missing the star tight end is too much to bear, even if he has already missed parts of the season.
Tom Brady has been a much better quarterback with Gronkowski on the field, seeing drops in production without his top target.
Losing Rob Gronkowski is a huge loss for the Patriots, but especially Tom Brady, as seen here. Thanks to @ESPNMag. pic.twitter.com/LqHqcOgzuB

— ESPN Stats & Info (@ESPNStatsInfo) December 10, 2013
The Miami Dolphins won't be sympathetic to Brady's plight. They're battling the Baltimore Ravens for the final wild-card spot in the AFC, so they can't afford to drop many more games.
Miami has shown some nice improvement over the last four or five weeks. The Dolphins defense remains in the top half of the league, while Ryan Tannehill is more poised in the pocket.
With this game in Miami, the Fins get the edge.
Prediction: Miami 27, New England 21
Minnesota Vikings vs. Philadelphia Eagles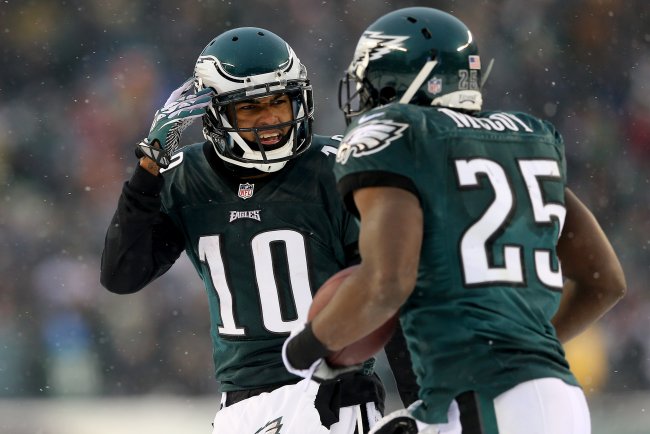 Elsa/Getty Images
Without a healthy Adrian Peterson, the Minnesota Vikings have no chance on Sunday. The star running back is listed as questionable, so there's a chance that he can play. Even if he gets on the field, it's unlikely he'll be 100 percent.
Minnesota's defense ranks 27th according to Football Outsiders, and the Vikings offense isn't equipped to match the quick-strike Philadelphia offense.
In addition, playing in Mall of America Field means that Nick Foles and LeSean McCoy won't have to battle the elements, as they had to do in the Eagles' last game.
Philly should build an early lead and coast from there on out.
A win would see the Eagles maintain at least a one-game lead over the Dallas Cowboys. It would be nice for Philadelphia to build at least a two-game lead before that Week 17 matchup in Dallas.
Prediction: Philadelphia 31, Minnesota 17