Best GIFs from Sunday NFL Week 12
November 25, 2013

NBC Sports
Another week of great NFL action is the in the books, and it provided plenty of great GIFs to go along with it. 
Here's our favorites from Sunday's action:
Andy Reid twerking on Philip Rivers (via Deadspin)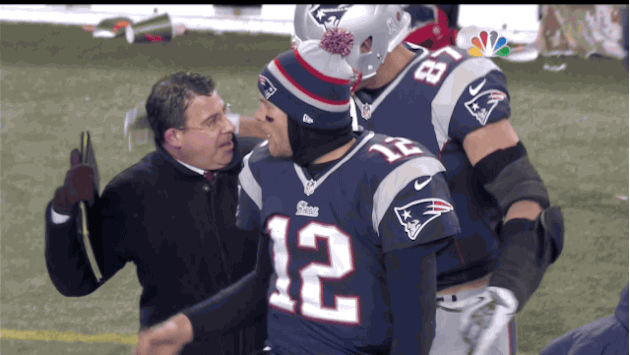 Bleacher Report
Eddie Lacy uses the truck stick on Xavier Rhodes
Leonard Johnson flips into the end zone after picking off Matthew Stafford
Just like high school, the Cowboys and Giants met at midfield before the game
Gronk and Brady are fired up
The latest dance moves from Joe Fauria
"Good job, Peyton" - Ref
Nate Burleson serves up a pizza
Best spin move of the day goes to Scott Tolzien
Big Ben the punter?
Tom Brady is good at a lot of things. Tackling is not one of them...
Cam Newton pulls a LeBron
Sack Dances!
That Manning-Brady photo must have been important
See something we missed? Let us know in the comments.