The NFL May Gently Nudge Teams to Take Part in HBO's 'Hard Knocks'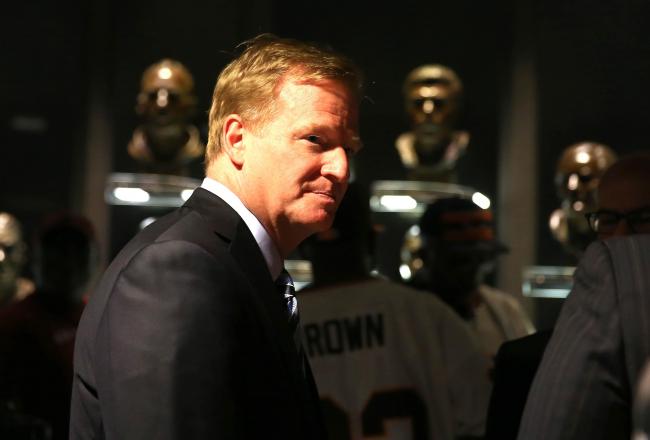 Andrew Weber-USA TODAY Sports
Fans of HBO's Hard Knocks are in luck, because you will get to see the show year after year, regardless of whether a team wants to be filmed.
NFL.com's Ian Rapoport (h/t The Big Lead) reports teams will now receive what can only be described as strong encouragement to participate in what has become an annual tradition for the league.
Proposal to compel teams to do Hard Knocks passed (if no volunteers), source said. Wouldn't apply to teams with new coaches or in playoffs

— Ian Rapoport (@RapSheet) October 8, 2013
NFL.com's Chris Wesseling has more in a report for the official website, stating that the call for Hard Knocks assurances came after owners voted during Tuesday's fall meeting.
As Wessling points out, the league will "compel" one team to participate in the series:
The league still will ask for volunteers. If one is not forthcoming, a team will be appointed. All organizations will be eligible with the exception of those that have made the playoffs in at least one of the last two seasons and those teams that have participated in the previous 10 seasons.
And so the real question will be how coaches react to what may come to be considered the short straw in the offseason.
It's clear the show offers tremendous insight for fans and does wonders to build the brand of whichever team features that particular season.
Still, the bright lights and intrusive cameras give coaches and players pause, especially as they are trying to build camaraderie, a game plan and team fitness—all while trying to hide their hand from other teams throughout the league.
Initial thoughts on the policy: Heads are popping off like fireworks around the league.
@RapSheet You can almost hear the explosions of coaches' heads right now.

— Judy Battista (@judybattista) October 8, 2013
Coughlin's head explodes in 3 ... 2 ... 1 ... RT @RapSheet Proposal to compel teams to do Hard Knocks passed (if no volunteers), source said

— Ralph Vacchiano (@RVacchianoNYDN) October 8, 2013
Bleacher Report's Mike Freeman had this rather telling if not hilarious tweet for his followers.
Texted a coach about teams being forced to do Hard Knocks. Said he would rather be punched in the d--- than do that show. His words.

— mike freeman (@mikefreemanNFL) October 8, 2013
As we know from the most recent iteration of the popular show, some players will go above and beyond to shun the cameras during training camp.
Of course, the NFL is just one of the many ways we choose to entertain ourselves. Like Thursday night games or proposals for extra matchups in the season, owners continue to look for new ways to milk their product or to keep the milk flowing.
At what point does the entertainment aspect interfere with a coach's ability to do his job?
Clearly, that is a problem for whichever unfortunate head coach is forced to open his doors, welcome the cameras and have all his training days divulged to a hungry mass of football faithful.
Thankfully, this isn't our problem. Instead, we get to enjoy the knowledge that Hard Knocks is here to stay, filling our preseason with as much football drama as possible.
Hit me up on Twitter:
This article is
What is the duplicate article?
Why is this article offensive?
Where is this article plagiarized from?
Why is this article poorly edited?