5 Players Who Must Prove They're Clutch in 2013 Pennant Races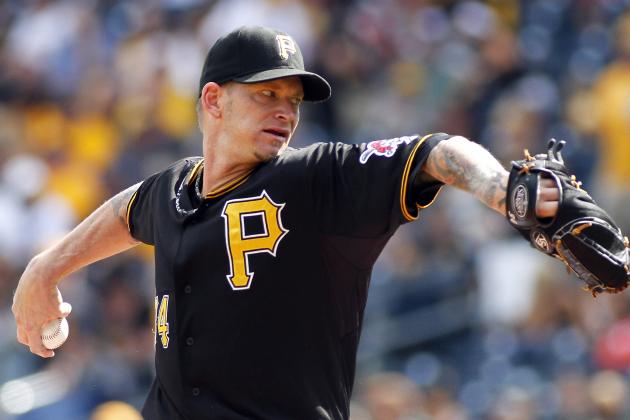 Justin K. Aller/Getty Images
A.J. Burnett deserves a lot of credit for the Pittsburgh Pirates' success in 2013.
There is still plenty of baseball left to play. With the exception of the Atlanta Braves in the National League East, every division is more or less up for grabs.
But the fate of teams' pursuit of the playoffs and World Series can sometimes depend on the performance of key players. For instance, if A.J. Burnett, who has sported a 2.73 ERA (versus park-adjusted 130 ERA+) to date, were to pitch poorly in the playoffs, his regular-season triumphs would all be for null.
Below are five players who must prove they're clutch in the 2013 pennant races.
All statistics (through July 8) sourced from Baseball-Reference.com and FanGraphs.com.
Begin Slideshow

»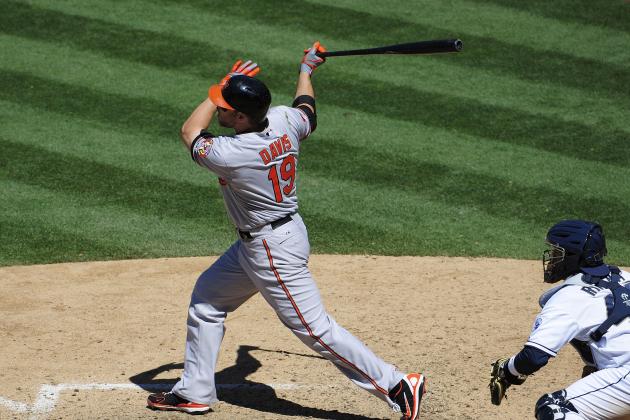 Denis Poroy/Getty Images
Chris Davis has only hit .221 since July.
Chris Davis has been one of the best hitters in baseball this season. Davis leads the league in home runs (41), RBI (106), SLG (.676) and even boasts a park-adjusted 179 OPS+.
But since July, the 27-year-old has "slumped." Sure, Davis has still hit 10 home runs during that span, but his .221 batting average and .831 OPS are far below his earlier season production (.332 batting average and 1.135 OPS).
The Baltimore Orioles' playoff chances are more or less on the shoulders of Davis, the team's best hitter. The chances of ousting American League favorites like the Boston Red Sox and Detroit Tigers puts significant pressure on Davis to turn things around.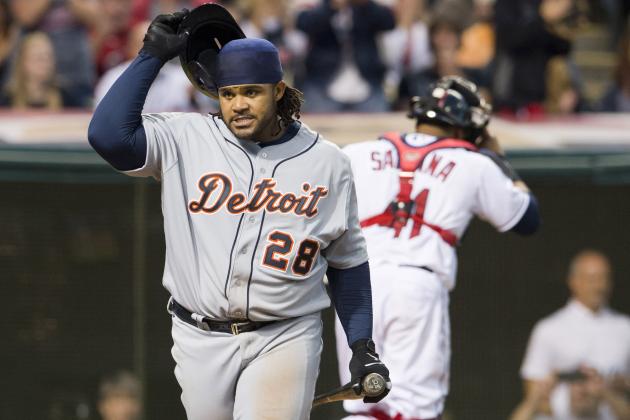 Jason Miller/Getty Images
Maybe all of those 162 game seasons are catching up with Prince Fielder.
Prince Fielder isn't enduring a "bad" season, but it certainly has been for him. The slugger has posted his worst offensive season since 2006, when he was a rookie. Fielder has hit to the tune of a .260 batting average, park-adjusted 113 OPS+ and just 17 home runs over 506 plate appearances.
It's difficult to ascertain as to why the 29-year-old isn't hitting to his normal standards since his peripherals are intact (and in some cases, better).
| | | | | |
| --- | --- | --- | --- | --- |
| YEAR | O-SWING% | O-CONTACT% | CONTACT% | WHIFF% |
| CAREER | 28.5 | 59.9 | 77.4 | 9.9 |
| 2013 | 29.8 | 66.0 | 76.7 | 10.0 |
Even though Miguel Cabrera is the Detroit Tigers' best hitter, the team also needs Fielder to do his part too.
Ronald Martinez/Getty Images
Matt Garza has posted a park-adjusted 152 ERA+ since joining the Texas Rangers.
The Texas Rangers traded a notable package (three prospects and at least one player to be named later) for Matt Garza, who will be a free agent at the end of the season. The Rangers acquired Garza to be an ace—which he has been so far.
The 29-year-old has posted a 2.82 ERA (versus park-adjusted 152 ERA+), 0.98 WHIP and 4.00 K/BB over his first three starts. But given the Rangers' loss of outfielder Nelson Cruz, the pressure is on to oust the Oakland Athletics in the American League West.
Considering the Rangers surrendered the majority of their tradeable prospects for Garza, the pitcher has to be a rock down the stretch and into the playoffs.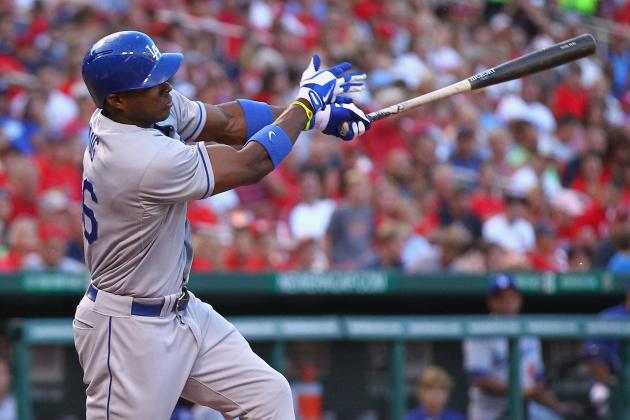 Dilip Vishwanat/Getty Images
Yasiel Puig owned a .436 batting average in June.
Yasiel Puig mania hit baseball hard in June, when the Cuban sensation posted an incredible .436 batting average, 1.180 OPS and seven home runs in his debut month. Production has quieted only slightly since, hitting to the tune of a .328 batting average, .917 OPS and four home runs from July 2 onward.
But as important as the second half is, the true experiment for Puig will be the playoffs. Especially since Matt Kemp has been a non-factor in 2013, Puig has emerged as the Los Angeles Dodgers' biggest threat.
If Puig lets the big spotlight get the best of him, the Dodgers' chances of advancing to the World Series will be grim.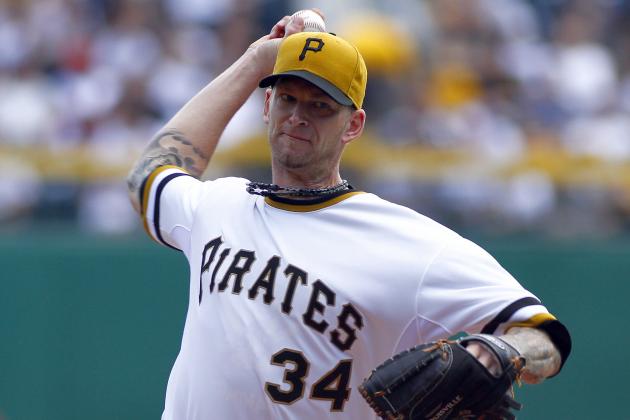 Justin K. Aller/Getty Images
At age 36, A.J. Burnett is enjoying his finest career year in 2013.
A.J. Burnett has been a legitimate ace for the Pittsburgh Pirates in 2013. Burnett, 36, has hurled a 2.73 ERA (versus park-adjusted 130 ERA+), 1.19 WHIP and 2.94 K/BB over 128.2 innings this season.
But in addition to a terrific season, Burnett has also served as a much-needed veteran presence in the Pirates rotation. In fact, the 36-year-old is seven years older than the next active Pirates starting pitcher.
And having pitched in three postseasons with the New York Yankees, Burnett will be depended on to lead the young Pirates team into uncharted waters (at least for the first time since 1992).