Boston Red Sox Trade Rumors: Last-Minute Buzz Ahead of the Deadline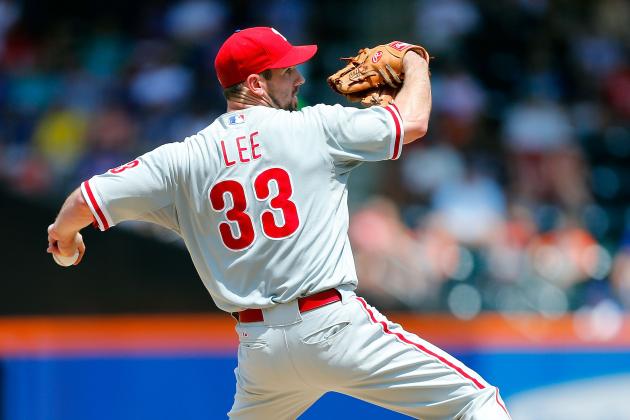 Jim McIsaac/Getty Images
Cliff Lee is one of several players on the Boston Red Sox's trade radar.
Wednesday's MLB trade deadline is fast approaching, and the Boston Red Sox (as usual) are heavily involved in many of the latest rumors. They have a number of needs, both related to their pitching and offense, and GM Ben Cherington would be wise to fill some of these holes as the team looks to stay in the hunt for the AL East and Wild Card spots.
While many trades have already gone down, most high profile candidates are still available on the market. Here's a look at where the Sox stand.
Begin Slideshow

»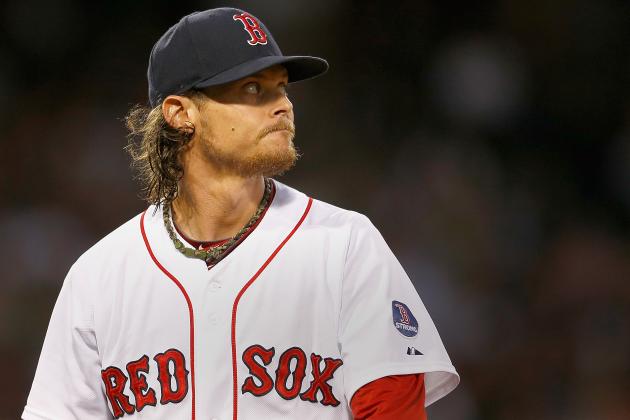 Jim Rogash/Getty Images

The Sox have been in on a number of starting pitchers, and with the continued injury to Clay Buchholz, the need is certainly there. Some of that need, however, has been mitigated by the fact that Jon Lester has looked great in his last two starts (2-0, 13.1 IP, 2 ER, 16 SO), and the Ryan Dempster, Felix Doubront, Jon Lackey triumvirate has been both healthy and quite competent.
As the Sox have learned in previous years, they can never have enough starting pitching. With that in mind, here are the latest rumblings on pitchers they have some interest in.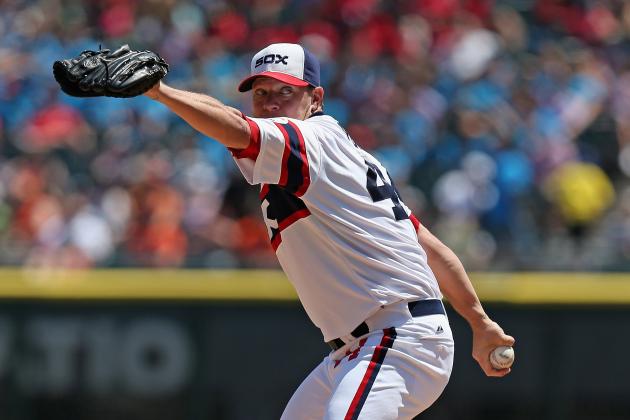 Jonathan Daniel/Getty Images

The White Sox seem to be the kings of mixed signals here. On Sunday, Peavy told ESPN Chicago's Bruce Levine that Peavy was 100% going to be traded. Then, on Monday, ESPN's Buster Olney tweeted that the White Sox were going to "keep Peavy and build around him."
So which one is it?
While this is merely an educated guess, this all sounds like a lot of posturing on the White Sox's part to simply drive up the price. Peavy would be a nice pickup for the Red Sox, and would remain under team control next season as well. However, it seems that, for now, the price is just too high.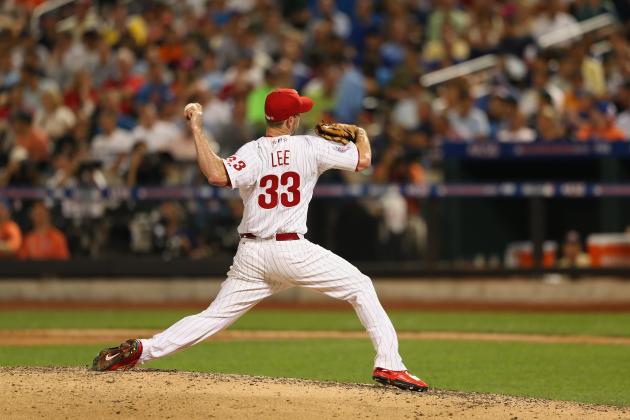 Mike Ehrmann/Getty Images

The Phillies are tanking big time, which means that this is the time the annual Cliff Lee trade rumors arise. Lee is undoubtedly a top-tier pitcher (10-4, 3.05 ERA, 22 BB in 144.2 IP), but his $25 million per year price tag is the type of long-term, expensive deal that the Sox have actively looked to shed from their organization.
That hasn't stopped them from kicking the tires, though; Rob Bradford tweeted Monday that the Sox are "still talking," but that the price is "too high." If they got serious about getting Lee, they probably wouldn't have much competition; as ESPN's Jim Bowden tweeted Monday, the Sox and Cardinals are really the only teams with the payroll flexibility to absorb Lee's huge contract.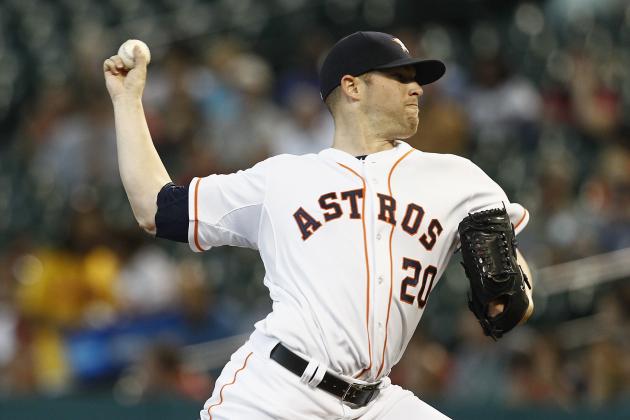 Bob Levey/Getty Images

If the Sox are looking for a middle-of-the-rotation starter, Norris is an intriguing target. He has posted decent numbers (3.93 ERA, 1.413 WHIP) for an absolutely atrocious Astros team, and at just $3 million, carries a minimal salary.
The issue is if Norris is really worth it. The Astros are asking for a ton in return according to the New York Post's Joel Sherman, and if their price doesn't come down, it simply doesn't make sense for the Sox to go after him. The way Brandon Workman (12.1 IP, 4 ER in his two starts) and Drake Britton (two hits and 0 ER in 6.0 IP out of the bullpen) have been performing lately, the Sox may be better served to go with an internal option.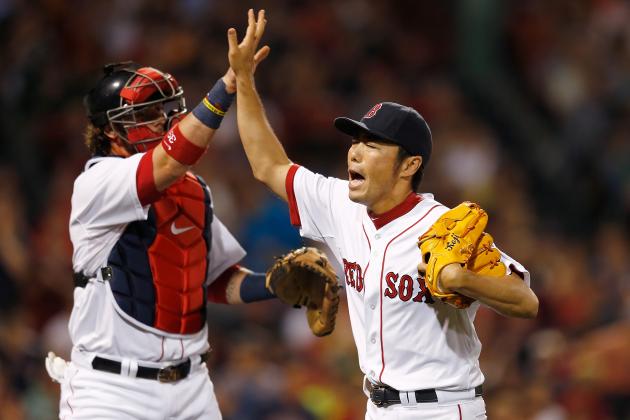 Jim Rogash/Getty Images

With Jesse Crain, Scott Downs, Francisco Rodriguez and Jose Veras now off the market, the Sox have seen three of their best options for bullpen help all go to other contenders. While their restraint can be applauded, it doesn't change the fact that outside of Koji Uehara, Junichi Tazawa and Craig Breslow, the Sox have few (if any) truly reliable relievers.
There are still some intriguing names available, however. Depending on how desperate they feel, here are a few options the Sox are likely considering.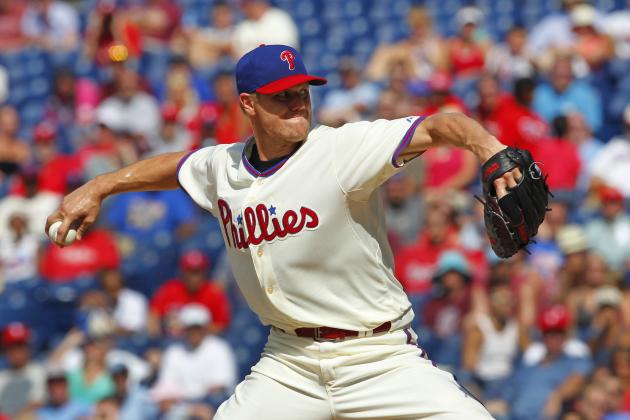 Hunter Martin/Getty Images

With Papelbon already complaining to MLB.com's Todd Zolecki about the state of the Phillies and how he "definitely didn't come here for this." The Sox already know he can thrive in Boston, so why not take a shot at bringing him back to close again?
Well, a bunch of reasons.
For one, Papelbon has already blown five saves this season (all after June 4) and over the last two months has allowed 19 hits and surrendered seven walks in just 20 innings pitched. He also carries a huge salary number (owed $13 million each of the next two seasons with a vesting option for another $13 million in year three), one that should give the Sox pause. While the idea of it is intriguing, as the Boston Globe's Peter Abraham tweeted, the practical execution and prospects required to make it happen would make this deal highly unlikely.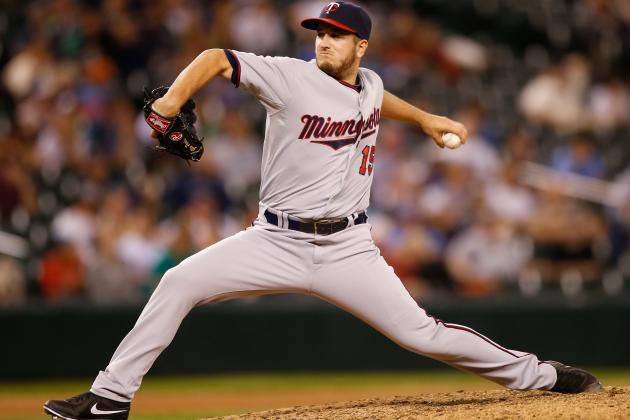 Otto Greule Jr/Getty Images

The Twins' closer is an intriguing possibility for the Sox. He is signed through 2015 with a pretty cheap option in 2016, so he would be under team control for a while. He's been quite good too, posting 25 saves, a 2.03 ERA and making his first All-Star team.
So why not go after him?
Well, to get that kind of production the Sox would have to give up more than they're comfortable with, in all likelihood. Considering they'd have to give up a top prospect, it seems unlikely the Sox would be willing to trade a key asset for a volatile commodity like relievers.
As the recent Andrew Bailey and Joel Hanrahan acquisitions have shown, you never really know what can happen once you get the guy on your team.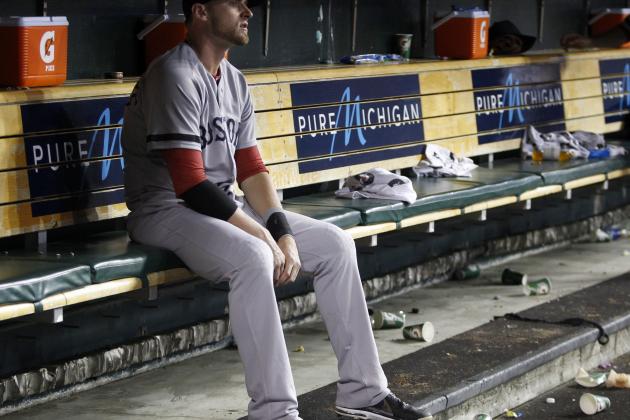 Duane Burleson/Getty Images

Will Middlebrooks was not who the Sox thought he was when they handed him the third base job this season, getting demoted to Triple-A Pawtucket and clearly needing more time there before he's ready to rejoin the MLB club. Jose Iglesias has filled in capably at third, but the BABIP king has started to come back down to earth and has been scuffling of late (4 for his last 40 with one extra base hit during July).
If Iglesias can return to solid production levels and Stephen Drew continues his mini-resurgence (a two-home run game in Baltimore Saturday followed by a big double on Monday against Tampa), then this isn't as huge of a need for the Sox. However, there is one especially intriguing player out there who would help shore up this one hole in the Sox's lineup…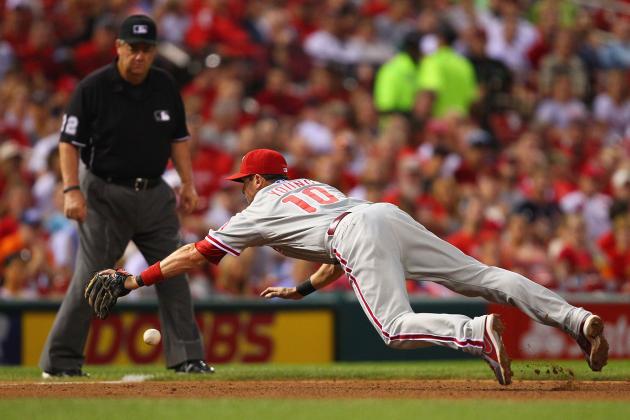 Dilip Vishwanat/Getty Images

Young is a steady veteran who has produced for a long time. He's having another solid season for the Phillies (.277 BA, 18 2B, 7 HR, .743 OPS in 361 ABs), and would give the Sox a welcome boost at the hot corner.
As with pretty much every trade the Sox are looking at, the issue is cost. The Sox are prospect-rich right now, but other teams know that too. The asking prices for someone like Young have simply been too high for the Sox to justify, and only if those come down would they consider making a deal for the 36-year-old.