Timeline of Alex Rodriguez's Rise and Fall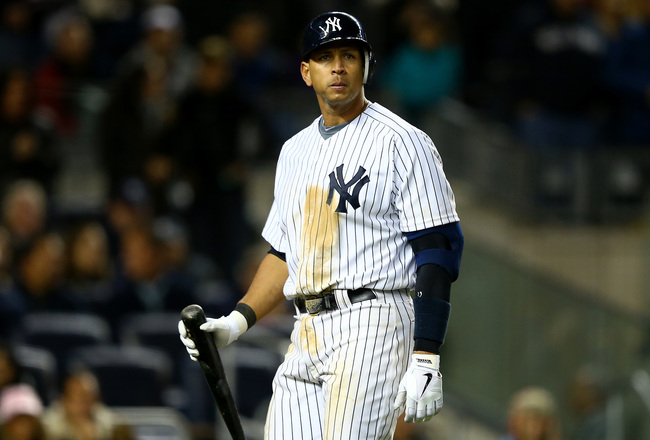 Al Bello/Getty Images
Alex Rodriguez has officially been suspended, as Major League Baseball handed the New York Yankees third baseman a ban until 2015 on Monday as expected, as reported by MLB.com.
After being connected to the Biogenesis scandal, Rodriguez has been suspended for the remainder of the 2013 season and the entirety of the 2014 season, including any 2013 postseason games should the Yankees qualify.
A-Rod should consider himself lucky that the suspension has an end date, as it was reported that he could have faced a lifetime ban.
Rodriguez could be back at some point, but the 38-year-old has been disgraced once again for doping.
How could a guy who was on pace to break the all-time home run record fall so far? Let's take a look.
Keep Reading