Top 10 MLB Superstars Who Have Played in the All-Star Futures Game
J. Meric/Getty Images
It is kind of fun to use the rosters of the Futures Games kind of like you use those copies of the Baseball America Prospect Handbook that you bought so many years ago. You can see what happened and which players became what they should have become.
All of those players were chosen for those games because they seemed to have a world of potential at the time.
Naturally, the people using the teams know something about baseball and many of their picks did indeed become quality major league players.
Today I'm going to pick the ultimate lineup of participants in this game over the years. Like I said, there were plenty of good players, but I only want the 10 best. I will take one of each fielding position with one right-handed pitcher and one left-handed pitcher to give this list some type of organization. Since we are talking about such a long span of time (the game began in 1999), some of these players might not be superstars right now, but they had been for substantial periods of time within the past decade.
All statistics were taken from Baseball Reference.
Catcher: Joe Mauer, 2003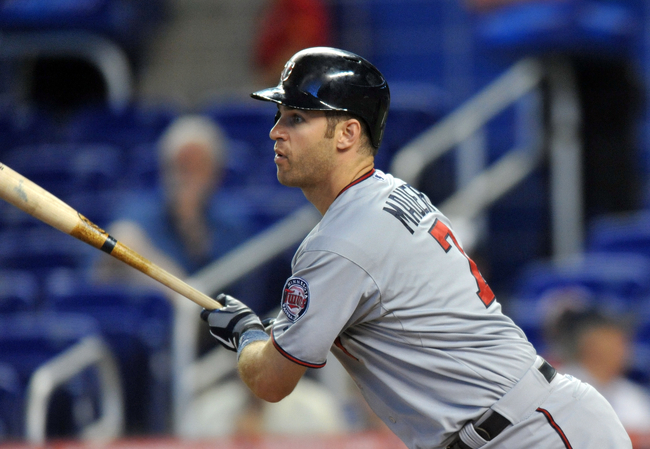 Steve Mitchell/Getty Images
It has been 10 years since Joe Mauer stepped onto the field for one of the first big games of his career. Since then, he has become one of the best contact hitters in baseball with a career .322 batting average.
Injuries have created some problems for him throughout his career, and everyone wonders how long a 6'5" tall man can remain behind the plate and not physically fall apart. Nevertheless, Mauer is arguably the best catcher of the last decade.
First Base: Prince Fielder, 2004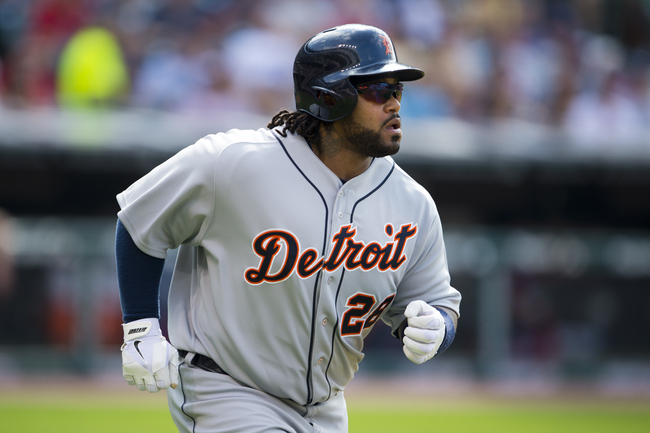 Jason Miller/Getty Images
Prince Fielder definitely inherited his father's powerful swing. He has averaged 36 home runs per 162 games in his career, and he is one of the elite run producers in baseball.
One thing that I particularly appreciate about Fielder is his discipline. He has drawn up in the neighborhood of 100 walks in most of his campaigns, and even though he is swinging for the fences, he is capable of holding back when the situation calls for it.
Second Base: Brandon Phillips, 2002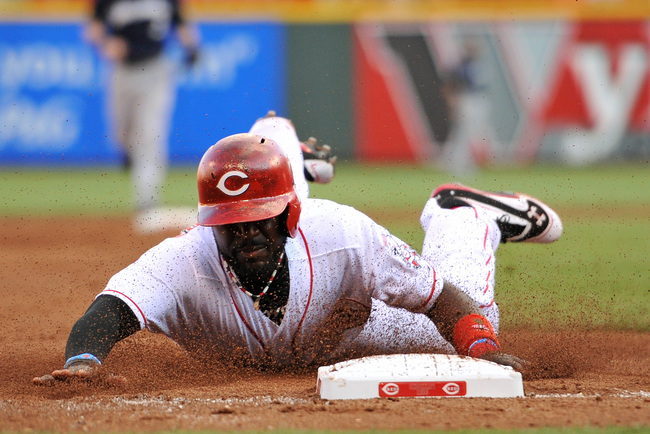 Jamie Sabau/Getty Images
Brandon Phillips is incredibly underappreciated, but he really does possess all five tools. He plays Gold Glove defense, is capable of putting up a 20-20 season and puts up a respectable average.
Even though he appeared in this game in 2002, he really struggled to get his game together. It wasn't until he was traded to the Cincinnati Reds that he finally started to show his power in particular. Second base is not really a loaded position, but Phillips is a great asset.
Third Base: Miguel Cabrera, 2001-2002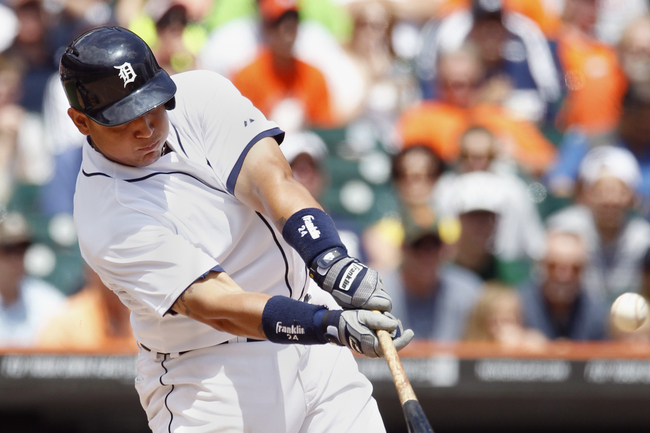 Duane Burleson/Getty Images
There is really no debate about this one. Miguel Cabrera won the Triple Crown last year, and he is still in the race to do it again this season.
His career averages are simply ridiculous. If you calculate his 162 game average, he is averaging .321 with 35 home runs and 123 RBI. For most players, that would be the absolute best season, but for him, it is simply the average.
Shortstop: Troy Tulowitzki, 2006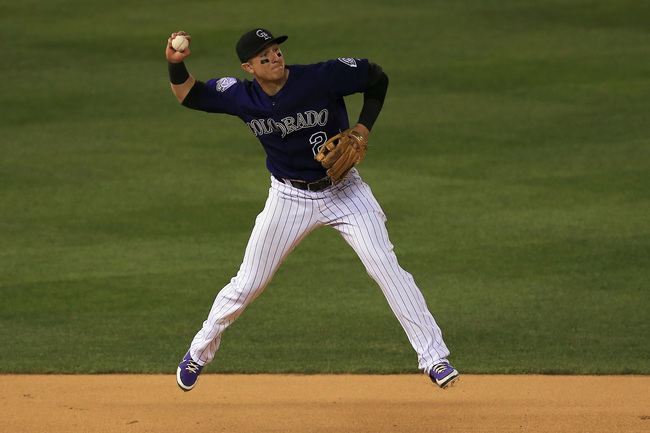 Doug Pensinger/Getty Images
I would like to be able to put Troy Tulowitzki at shortstop with Brandon Phillips at second. They are very similar players.
Tulowitzki does not have a lot of base-stealing speed, but he makes up for it with 30-home run potential. Beyond that, his career batting average is way up at .296. He has struggled with injuries at different points in his career, but he is naturally talented and is an excellent shortstop.
Outfielder: Mike Trout, 2010-2011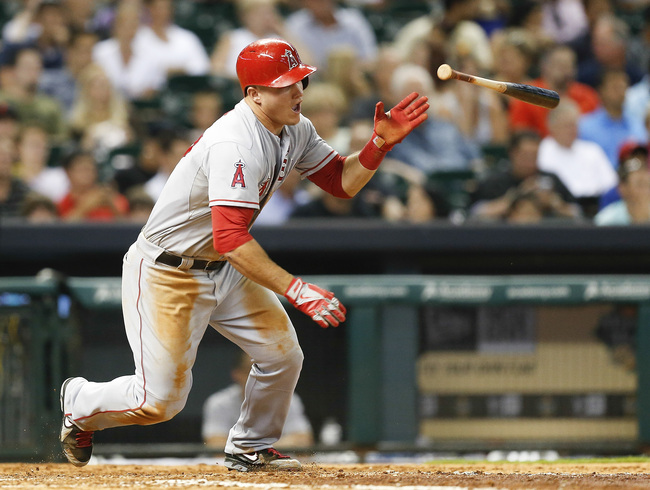 Bob Levey/Getty Images
Mike Trout is the youngest guy on this list, but he has already done many things in his career that other players dream about. Last season, in his rookie campaign, he made a valiant charge at being one of the few players to hit 40 home runs and steal 40 stolen bases.
While he only ended up with 30 home runs, he also only played in 139 games. In the remaining time, maybe he could have hit 40-40, but he still should be incredibly proud of his success so far.
Outfielder: Lance Berkman, 1999
Rick Yeatts/Getty Images
Lance Berkman was part of the inaugural Team USA, and after he made it to the majors near the end of that same season, he never looked back. He is a career .294 hitter with 366 home runs and 1234 RBI. On top of that, his career on-base percentage is an extraordinarily impressive .407.
Obviously he is getting older, and this season with the Texas Rangers has not been all he must have hoped it would be. Nevertheless, he is one of the best run producers in recent memory.
Outfielder: Carlos Gonzalez, 2006-2007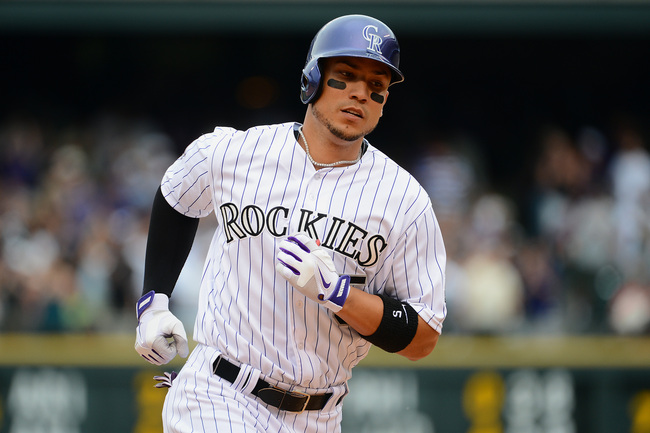 Garrett Ellwood/Getty Images
Carlos Gonzalez plays in Colorado, so he always has to put up with the criticism that his numbers are artificially inflated by the thin atmosphere.
Whether they are inflated or not, they are pretty flat out impressive. He has a ton of power, and this season, he is off to his best start ever with 25 of them. His previous career high was 36, but I would not be surprised to see that absolutely shattered.
Right-Handed Pitcher: Justin Verlander, 2005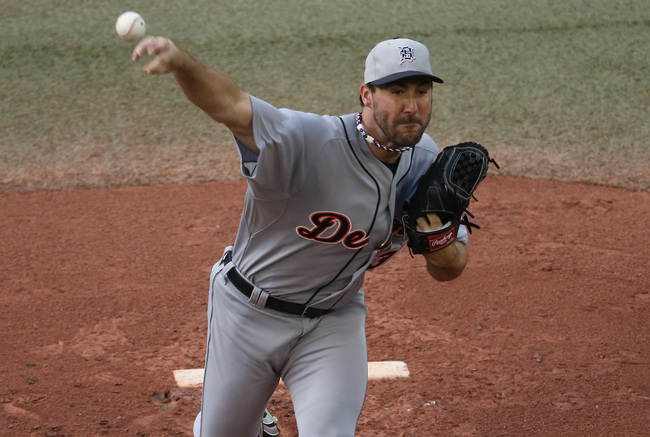 Tom Szczerbowski/Getty Images
Justin Verlander is one of the rare pitchers who has led the league in both wins and losses. However, even when he led the league with 17 losses in 2008, he sandwiched that between two seasons of 18-6 and 19-9.
His 3.42 career ERA is impressive for a guy who has spent his entire career in the American League, and at only 30 years old, I don't see him slowing down anytime soon.
Left-Handed Pitcher: CC Sabathia, 2000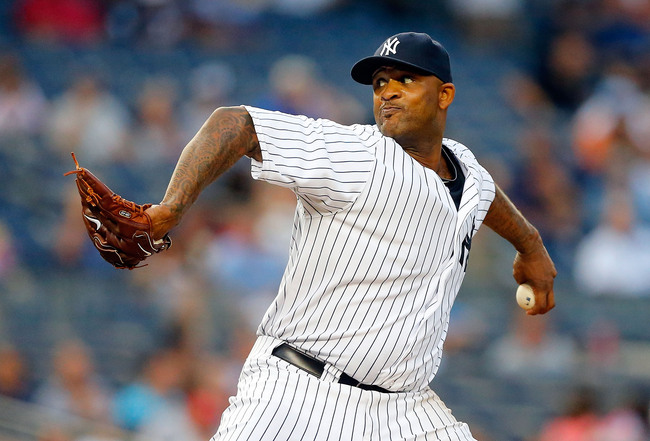 Jim McIsaac/Getty Images
CC Sabathia has never had a losing season, and he is always good for approximately 200 innings per year.
Beyond that, he averaged almost a strikeout per inning, under three walks per nine innings and under one hit per inning over his entire career. This season has been a little bit tougher for Sabathia, but he is still a strong option to bring home the victories.
Whether you think I know everything or nothing about Major League Baseball, you should follow me on Twitter or become a fan on Facebook and keep in touch. I love hearing what you all have to say!

Follow @spinkickers

Keep Reading