The New York Yankees' battered lineup has just lost another integral piece.
UPDATE: Tuesday, June 18, at 4:22 p.m. ET by Kyle Vassalo
NBC Sports' Aaron Gleeman provides a disappointing update on Youkilis' injury:
Kevin Youkilis needs back surgery, out 10-12 weeks: http://t.co/9sBDS3ct7U

— Aaron Gleeman (@AaronGleeman) June 18, 2013
---End of Update---
According to Sweeny Murti of WFAN, Kevin Youkilis was placed on the 15-day disabled list with a lumbar strain on Friday:
Yankees announced Kevin Youkilis back to DL with lumbar strain, optioned Adam Warren. Added OF Thomas Neal, RHP Chris Bootcheck.

— Sweeny Murti (@YankeesWFAN) June 14, 2013
The 34-year-old third baseman woke up with numbness in his right foot and has been dealing with a stiff back over the past week, the result of a feet-first slide into first base, per CBS Sports' Mike Axisa. He is scheduled to meet with a specialist to determine his long-term prognosis in the coming days.
This is Youkilis' second trip to the disabled list in 2013, the first coming in early May—again due to a lumbar strain. His first stint on the DL cost him over a month of action. There is no word on how long the Yankees expect him out this time around.
Since returning, Youkilis has struggled mightily to return to form. He's hit .146 in 11 games since his return, failing to hit a home run and knocking in only one run. Those struggles at the plate have brought Youkilis' slash line to .219/305/.343, as injuries have usurped the former All-Star's ability to hit for power and ability to make solid contact.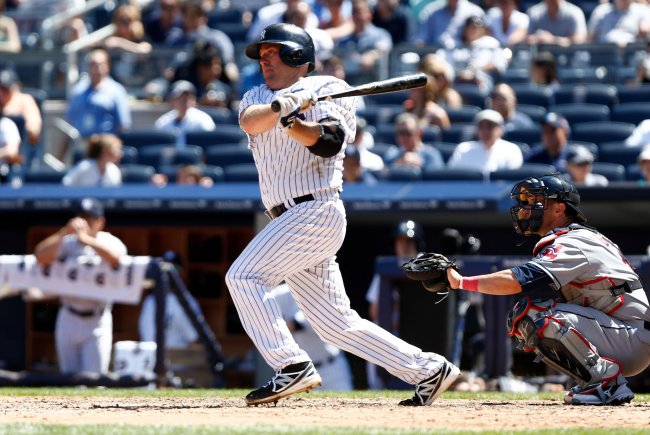 USA TODAY Sports
Youkilis is in his first season in New York after signing a one-year, $12 million contract during the offseason. He spent the bulk of his career with the rival Boston Red Sox, winning two World Series and making three All-Star appearances but was traded to the Chicago White Sox last season.
Expected to bring a combination of average, pop and leadership to the Yankees clubhouse, Youkilis has added to the M.A.S.H. unit-like atmosphere in New York.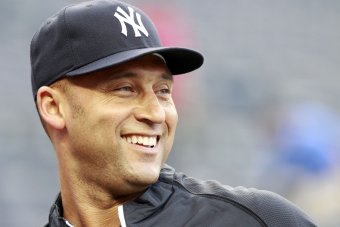 The Star-Ledger-USA TODAY Sports
Alex Rodriguez and Derek Jeter have not played a game this season as they deal with injuries, and Curtis Granderson went back on the disabled list at the end of May with a fractured pinkie. And even those who have returned—most notably first baseman Mark Teixeira—have struggled mightily since coming back.
Though the ascent of guys like Vernon Wells helped keep the ship afloat early in the season, the Yankees have succumbed to their injuries of late. New York has lost each of its last three games heading into Friday night's game against the Los Angeles Angels, falling behind the Boston Red Sox and Tampa Bay Rays in the AL East over recent weeks.
New York was three games behind the surprising Rex Sox and a half-game behind Baltimore before Friday's action.
While Youkilis has struggled since returning to the lineup, his departure is yet another blow for a Yankees squad scrambling to find hitting. Should this be a long-term ailment, the Yankees may end up falling even further behind their rivals as they wait for his return.
Follow Tyler Conway on Twitter: