6 MLB Teams That Will Spend the Most Money to Upgrade Rosters This Summer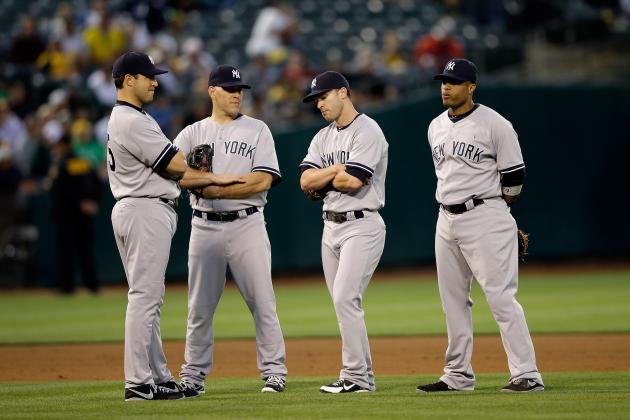 Ezra Shaw/Getty Images

Over the next six weeks in Major League Baseball, teams will continue to try and position themselves for deep postseason runs.
Some of those teams have already put themselves on solid ground in their quest for a World Series title. The St. Louis Cardinals and Atlanta Braves have built healthy leads in their respective divisions. The Boston Red Sox have built a 2.5 game lead in the AL East, while the Detroit Tigers are the only team with a winning record in the AL Central.
As the July 31 trade deadline creeps ever closer, many teams will look to upgrade rosters—which ultimately means the expenditure of a boatload of cash.
Which teams will be coughing up the most money to make those changes?
Let's take a look.
Begin Slideshow

»
Tim Heitman-USA TODAY Sports

Now faced with a two-game deficit in the AL West courtesy of the Oakland Athletics' recent streak of 10 wins in their last 13 games, the Texas Rangers could very easily be looking to spend a considerable amount of money over the next several weeks.
If the playoffs started today, Texas would be in as the top wild-card team. But general manager Jon Daniels won't be content with just playing in a one-game round for the right to move on.
The Rangers have trade chips in the form of top-hitting prospects Jurickson Profar and Mike Olt. They also have pitching assets with Martin Perez and Wilmer Font.
It would take a blow-away type of offer for Daniels to part with prized prospects for sure. But if the right players were offered up in exchange, the Rangers could be tempted.
Last month, Randy Galloway of the Fort Worth Star-Telegram mused about the possibility of Cliff Lee heading back to Texas. Considering the money owed to Lee—roughly $64 million—that would qualify the Rangers as big spenders this summer.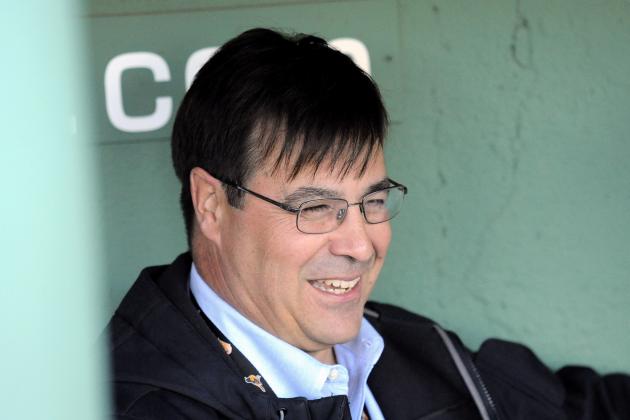 Bob DeChiara-USA TODAY Sports
Could Dan Duquette look to spend this summer to improve his struggling pitching staff?
The Baltimore Orioles absolutely refuse to go away, now just 2.5 games behind the Boston Red Sox in the AL East. They would be the second AL wild-card team if the playoffs started today.
There are chinks in the armor for the O's, however.
The pitching staff has posted a 4.55 ERA, second-to-last in the American League. Last year the bullpen was a main factor in the Orioles capturing their first postseason berth in 15 years. This year, they've posted a 4.12 ERA, over a run worse than last year's mark of 3.00.
The rotation has had its share of struggles as well, posting a 4.79 ERA. That kind of performance simply won't be enough to garner a second straight playoff appearance.
Look for general manager Dan Duquette to be actively searching for arms over the next six weeks. While he won't be breaking the bank, it wouldn't be a surprise to see the Orioles make moves and spend money to improve their inconsistent pitching performance.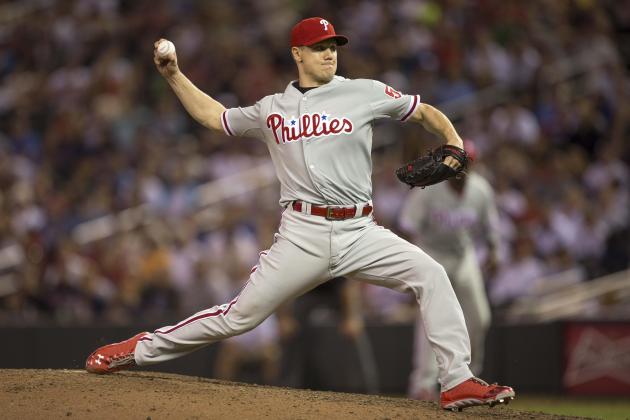 Jesse Johnson-USA TODAY Sports

While the Detroit Tigers are leading the AL Central by a comfortable margin, their bullpen woes haven't allowed them to completely break away from the rest of the pack.
General manager Dave Dombrowski addressed those issues on Thursday. But it wasn't in terms of spending big money.
According to Hugh Burnreuter of MLive.com, Dombrowski isn't in a spending mood right now.
"People always talk about getting a dominant closer," Dombrowksi said. "There are very few dominant closers out there. You can exchange a lot of closers and get the same ups and downs with each one."
On Thursday, Buster Olney of ESPN.com brought up the possibility of Philadelphia Phillies closer Jonathan Papelbon being a fit in Motown.
Via Olney:
A lot of teams would be scared away by Papelbon's forthcoming salary: He is making $13 million this year, and is set to make $13 million in each of the next two seasons, with a vesting option for another $13 million in 2016.

But these are the Tigers, who have demonstrated a willingness to do everything possible to win a title.

Does that include taking on an onerous contract for a power closer with October experience?

We'll see. The Phillies would have to decide to do some re-tooling before that ever happened; maybe they would see value in moving Papelbon at a time when it's a seller's market among relievers.
Now that would make for an interesting summer in Detroit.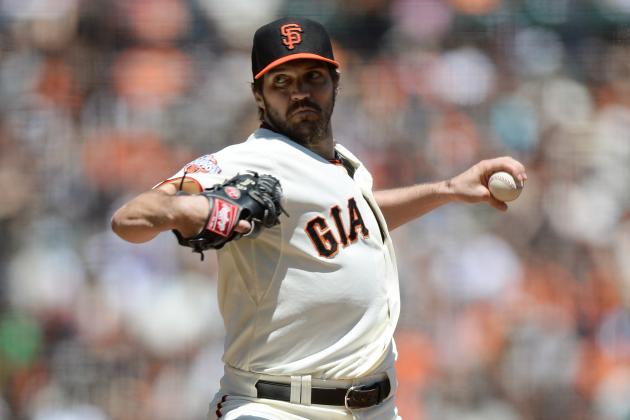 Thearon W. Henderson/Getty Images

The once-stellar San Francisco Giants starting pitching rotation has seen its share of struggles in the 2013 season.
A fractured hand suffered by Ryan Vogelsong came on the heels of an inauspicious start—a 2-4 record and 7.19 ERA in nine starts.
Barry Zito is pretty much a disaster when pitching away from AT&T Park. And Tim Lincecum continues his up-and-down performance as well, now with a 4-6 record and 4.70 ERA in 13 starts.
Danny Knobler of CBSSports.com reported on Wednesday that the Giants would be in the market for starting pitching for the first time in years.
Locked in second place behind the Arizona Diamondbacks, the Giants would certainly be well-served by adding a quality arm. And according to Knobler, they won't accept anything less.
"Anybody that's trading pitching, they're on," a baseball official told Knobler. "They want somebody quality."
With their 4.79 ERA, Giants starters are currently third-worst in the National League.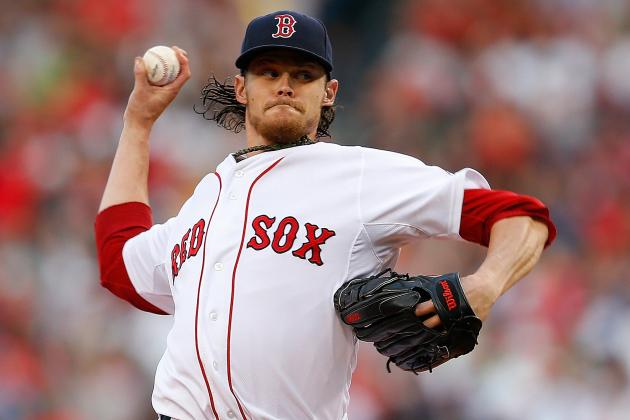 Jim Rogash/Getty Images

The Boston Red Sox could certainly be classified as a surprise team this year, considering their 69-93 finish last season.
Leading the AL East by 2.5 games, the Red Sox have gotten tremendous efforts from Clay Buchholz, David Ortiz, Dustin Pedroia, Daniel Nava and others in reversing last year's misery.
They're also one of the few teams that can take on added payroll and not be strapped in the process.
A starter could be in play for the Sox, especially with Felix Doubront continuing to struggle after another shaky outing on Thursday against the Baltimore Orioles (four runs and seven hits in 4.2 innings, raising his ERA to 4.91).
Manager John Farrell has gotten by with replacement spot starters such as Alfredo Aceves, Allen Webster and Franklin Morales. But another solid veteran arm would go a long way toward putting the Red Sox back in the postseason for the first time in four years.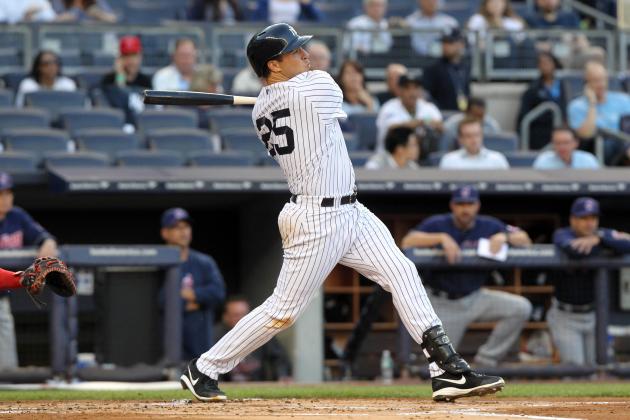 Brad Penner-USA TODAY Sports

Come on now—do you honestly think the New York Yankees will be standing pat at the trade deadline if they're in striking distance?
The Yankees are struggling offensively right now, collecting just one home run in their last six games. In their 18-inning loss to the Oakland Athletics on Thursday, Mark Teixeira, Travis Hafner, Kevin Youkilis and Vernon Wells combined to go 0-for-28 with 12 strikeouts.
Wells and Hafner, largely credited with helping the Yankees thrive early on despite key injuries, have gone stone cold since April. Youkilis is hitting just .146 since returning from the disabled list on May 30.
In addition, Jayson Stark of ESPN.com lists the Yankees as one of the teams most interested in the services of Miami Marlins pitcher Ricky Nolasco. Nolasco is making $11.5 million this year before he becomes a free agent.
While the Yankees won't go crazy in spending money to acquire talent—they already have baseball's highest payroll at some $228 million—they won't stand pat if they have the chance to acquire someone who can help them right now.
Doug Mead is a featured columnist with Bleacher Report. His work has been featured in the Seattle Post-Intelligencer, SF Gate, CBS Sports, the Los Angeles Times and the Houston Chronicle.
Feel free to talk baseball with Doug anytime on Twitter.