10 NFL Players Sure to Break out in 2013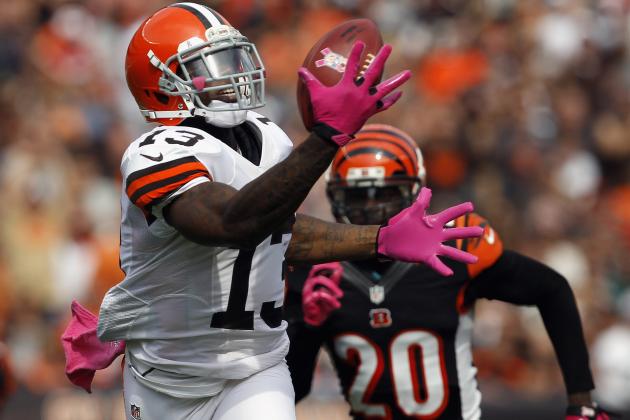 Matt Sullivan/Getty Images
Josh Gordon
Every year in the NFL, several players break out with huge seasons. Last year, the most obvious example was Houston Texans defensive end J.J. Watt, who racked up 20.5 sacks as a 3-4 defensive end. Who will be 2013's Watt?
In all likelihood, several young players will bust onto the season with big years. Some of them may even be experienced veterans. Most will be second- or third-year players, however.
The players on this list were all chosen because they have the physical ability to succeed in the NFL, and they have all already impressed in some way.
Some of these guys will benefit from another year of experience. Others may benefit from a new opportunity. Some of them have already actually busted out, but haven't yet received the recognition for it.
Is it possible to predict which NFL players break out months in advance?
Begin Slideshow

»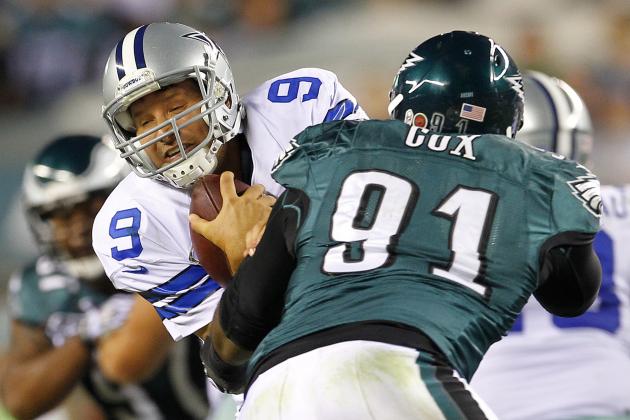 Rich Schultz/Getty Images

In 2012, Fletcher Cox dealt with injuries and still managed to put together an impressive rookie season. The No. 12 overall pick recorded 5.5 sacks and 32 tackles, despite starting just nine games.
In the Eagles' new 3-4 defense, Cox will have the chance to attack. He will be playing the 5-tech position, and in an aggressive defense, he could be a huge playmaker behind the line of scrimmage.
Of course, Cox will need to stay healthy in order to have a big year, but there is little reason to think he won't be able to. And if he does, the second-year pro could be one of the NFL's most dynamic defensive linemen.
Steve Mitchell-USA TODAY Sports

After seeing limited playing time in 2012, Lamar Miller will be starting at running back for the Miami Dolphins in 2013.
The 218-pound Miller is fast with incredible burst and quickness. He is big enough to play physically, but it's his athleticism that makes him such a special player.
A fourth-round pick, Miller has legitimate star potential. It is still unclear just why he fell so far in the draft, but look for the 22-year-old to make numerous teams regret that decision.
It would actually be more of a surprise if he didn't.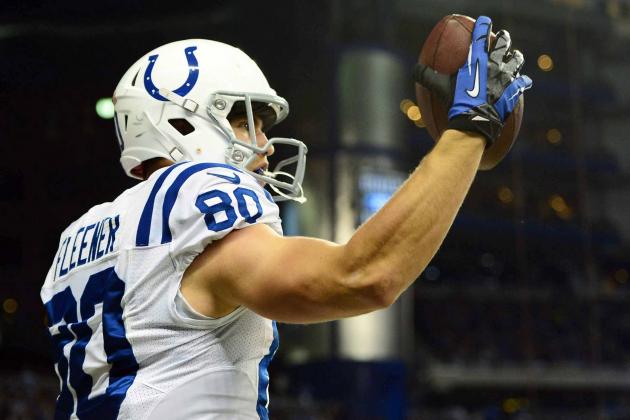 Andrew Weber-USA TODAY Sports

The No. 33 pick in 2012, Coby Fleener disappointed as a rookie, catching just 26 passes. The Colts are expecting big things from him this year, though, and he could be a huge weapon.
A 6'6", 252-pound tight end, Fleener is athletic enough to line up just about anywhere, from in line to out wide. Few defenders have the combination of size and athleticism to compete with him when he's used correctly.
Many analysts expected Fleener to bust onto the scene as a rookie, but that may have been unrealistic. A year later, it is almost certain.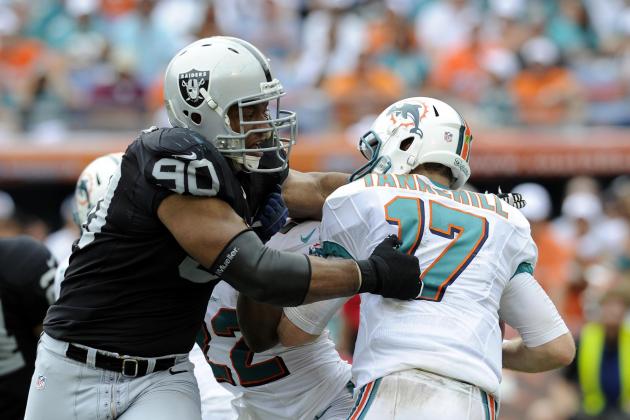 Steve Mitchell-USA TODAY Sports

Desmond Bryant was actually excellent last year, but the media didn't really seem to notice. Now, playing in Ray Horton's defensive scheme, Bryant should see the publicity he deserves.
But Bryant won't just be seeing more attention—he should be playing better too. Horton's scheme turned a similarly athletic Calais Campbell into a star for the Arizona Cardinals, and it should do the same for Bryant. Horton will move Bryant around a bit, but he will be used as a pass-rusher and penetrator, a role designed for him.
Playing alongside Phil Taylor and Ahtyba Rubin, Bryant is no longer the lone man on the defensive line. This should help him stand out even more, as his stats and notoriety both take huge jumps.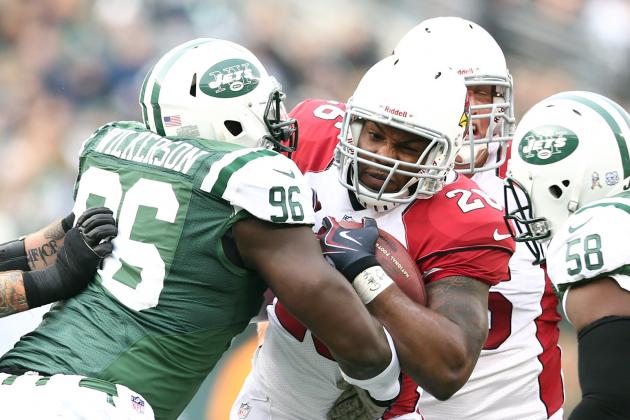 Debby Wong-USA TODAY Sports

Another player who already busted out, Muhammad Wilkerson is just waiting on his recognition. With how much the media usually focus on the Jets, it's hard to believe a great player like Wilkerson slid under the radar.
But he did.
The 6'4", 315-pounder is a superb run defender with above-average pass-rushing ability as well. His five sacks in 2012 were a solid number for a second-year 5-tech. In 2013, he should improve upon those numbers while still dominating against the run.
New York spent the No. 12 pick on defensive lineman Sheldon Richardson, and it will be interesting to see how his addition and the move of Quinton Coples to linebacker affects Wilkerson. Worst-case scenario, he continues to be a terrific, but undervalued, player.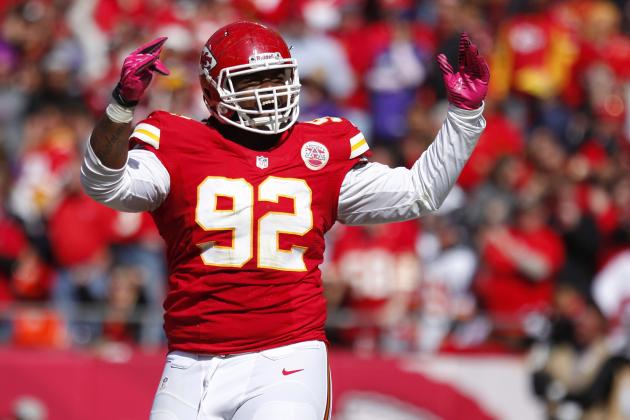 Kyle Rivas/Getty Images

Even by NFL standards, Dontari Poe is a rare physical specimen. The 6'4", 346-pounder ran a 4.89 in the 40-yard dash—impressive, to be sure.
Now, it's one thing to be big and athletic. But the former No. 11 overall pick already has Andy Reid excited, too. It's safe to say that Poe could make quite the impact.
This pick is an admittedly risky one. Most of the other players on this list have proven more than Poe has, but Poe's physical ability is too incredible to ignore. No defensive tackle in the game has the potential that this large, large man has.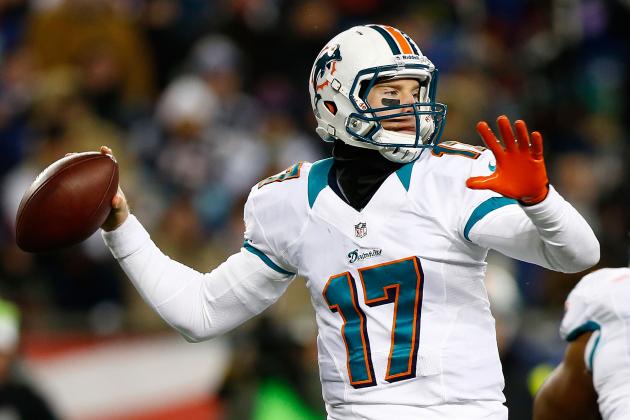 Jared Wickerham/Getty Images

Ryan Tannehill never saw the attention Andrew Luck or Robert Griffin III did before the draft, but he is just as talented, or perhaps, more so, than either. The former wide receiver is a terrific athlete, and his arm is one of the strongest in the game.
As a rookie, the "raw" Tannehill impressed, throwing for 3,294 yards. Another year of coaching and experience should do wonders, allowing Tannehill's natural ability to come into view.
With the acquisition of Mike Wallace and development of Lamar Miller, Tannehill will have significantly more to work with this year. That, and his own progression, could make all the difference and solidify him as a top quarterback.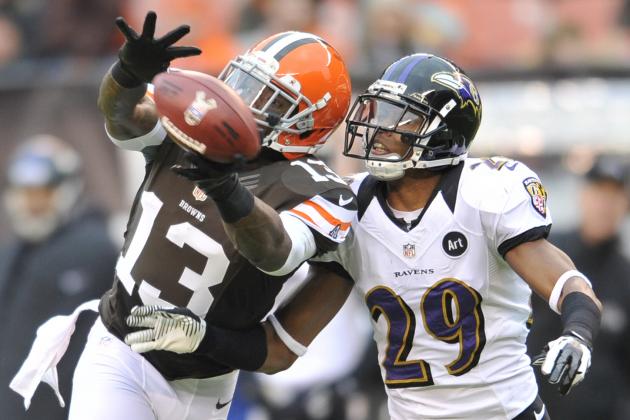 David Richard-USA TODAY Sports

This one isn't exactly unique.
Despite a two-game suspension, Josh Gordon is primed to break out in 2013. Gordon was drafted by Cleveland in the supplemental draft in July of last year, so he had minimal time to prepare for the 2012 season.
Somehow, the now 22-year-old still managed to catch 50 passes for 805 yards and five touchdowns. Away from Pat Shurmur's conservative offense and into Rob Chudzinski and Norv Turner's downfield passing attack, Gordon has the chance to put up huge numbers.
At 6'3", 225 pounds, Gordon is a physical specimen with incredible upside. He still needs to play up to his talent level, but with one impressive season already behind him, there is reason to believe he is going to explode.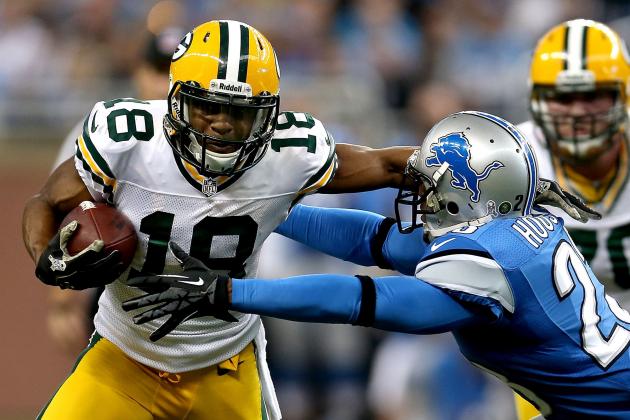 Matthew Stockman/Getty Images

For many players, Randall Cobb's 2012 season would be considered breaking out. For Cobb, though, there is much more to come.
Aaron Rodgers said Cobb could catch over 100 passes in 2013, and he isn't exaggerating. The 22-year-old already hauled in 80 catches last year, and he isn't close to reaching his full potential.
Cobb is an electrifying player who has excelled out wide, in the slot, at running back and as a returner. Few players in the NFL are capable of doing all the things this 192-pounder can.
With Greg Jennings now a Minnesota Vikings, Green Bay needs someone to step up, and Cobb is ready and waiting.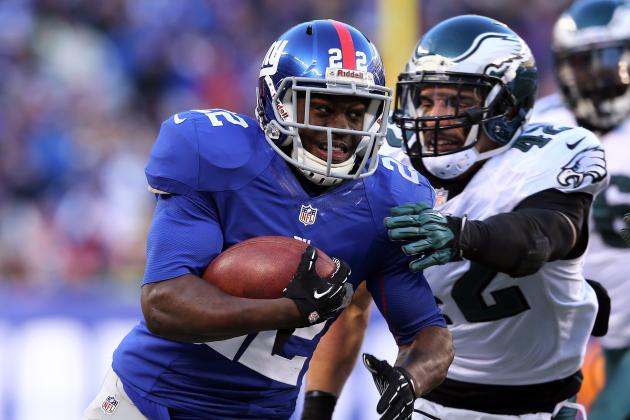 Elsa/Getty Images

Ahmad Bradshaw is now a member of the Colts, and the No. 32 pick in 2012, David Wilson, is ready to take over.
Last year, Wilson saw just 71 carries, though he did average five yards per attempt. As a return man, however, he was superb, leading the NFL in kick return yards by a significant margin.
The 5'9", 205-pound Wilson still needs to prove he can run between the tackles and handle the work of being an every-down back. Right now, there is plenty of reason to be optimistic, and Wilson is almost certain to be a big-play threat.
The Giants need Wilson to step up at running back, and he could do more than replace Bradshaw. He could provide a huge upgrade.