MLB's Most Unlikely 3 Home Run Games of the Last Decade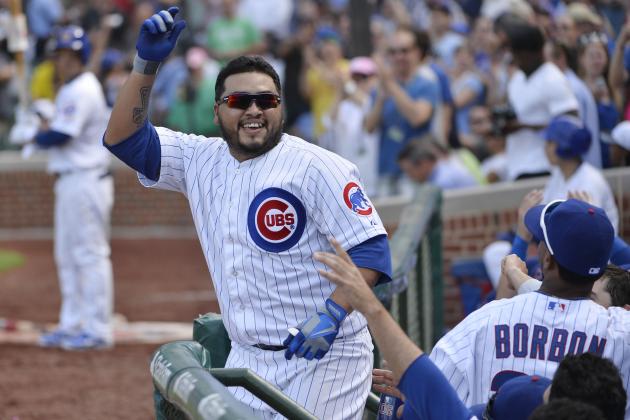 Brian Kersey/Getty Images
Cubs backup catcher Dioner Navarro makes a curtain call after hitting three home runs on Wednesday afternoon.
When Chicago Cubs catcher Dioner Navarro launched his third home run over the ivy-covered walls of Wrigley Field on Wednesday, he joined a club usually reserved for the greatest power hitters in the game.
Dioner Navarro is the first #Cubs player to hit three HRs in a game since Aramis Ramirez in 2010.

— Jeff Hoffman (@jthoffman18) May 29, 2013
Names like Babe Ruth, Johnny Mize, Sammy Sosa, Barry Bonds, Mark McGwire and—most recently—Miguel Cabrera come to mind when thinking of all the great sluggers that have hit three home runs in a game.
But after a backup catcher for the Cubs accomplished the feat, baseball fans were reminded of what they love so much about the game of baseball—anything can happen on any given day.
Dioner Navarro is having a game he'll never forget in the Windy City Series with three homers and six RBI for the #Cubs

— Bob Nightengale (@BNightengale) May 29, 2013
So, in celebration of Navarro's impressive—albeit shocking—accomplishment, let's take a look at some of the most unlikely three home run games in the last decade.
* All statistics courtesy of Baseball Reference.
Begin Slideshow

»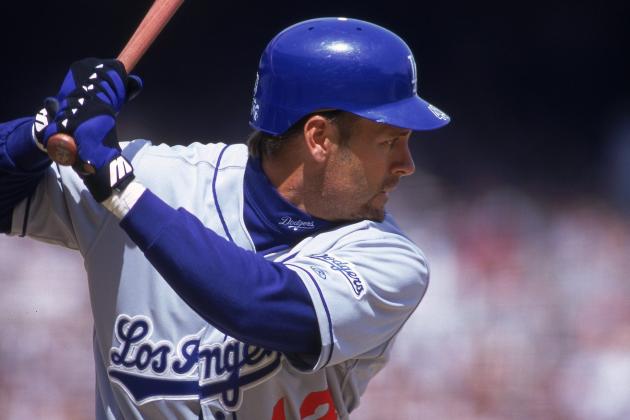 Jed Jacobsohn/Getty Images
Kevin Elster had a career game against the Giants in 2000.
A few players just missed the cut since their three home run games all occurred over a decade ago.
But, considering just how unlikely their accomplishments were, leaving them off the list would be almost criminal.
Here are four more unlikely three home run games that occurred between 2000-2002:
Kevin Elster—April 11, 2000 at San Francisco Giants
The Los Angeles Dodgers' shortstop spoiled the San Francisco Giants' first game at what is now called AT&T Park—hitting three home runs and driving in four as the Dodgers topped the Giants 6-5.
Over 13 seasons, Elster hit a total of 88 home runs in 2,844 at-bats. He did hit 24 home runs in 1996 as a member of the Texas Rangers, but he never hit more than 10 long balls in any other season.
Jeff Cirillo—June 28, 2000 vs. San Francisco Giants
Another infielder that victimized the Giants, Cirillo took advantage of the thin air at Coors Field and launched three homers. The Rockies' third baseman had four total hits on the day and knocked in six runs.
Although Cirillo was a reputable hitter in the major leagues for a long time (14 seasons), he was never known as a true power hitter. In 1,617 games, the right-hander only hit 112 home runs.
Darrin Fletcher—August 27, 2000 at Texas Rangers

Toronto Blue Jays catcher Darrin Fletcher victimized Rick Helling three times as the Blue Jays topped the Texas Rangers 6-4. All three were solo shots.
Fletcher had a long, successful career as a catcher in the major leagues. He did have one season where he hit 20 home runs, but he totaled only 124 long balls in 1,245 career games.
Chris Woodward—August 7, 2002 vs. Seattle Mariners

Light-hitting infielder Chris Woodward had a day to remember, even though his Toronto Blue Jays lost to the Seattle Mariners 5-4.
Woodward never hit .300 in a season over his 12-year career, and he only reached 10 home runs one time. Known mostly as a utility infielder, Woodward tallied 33 long balls in 1,706 career at-bats.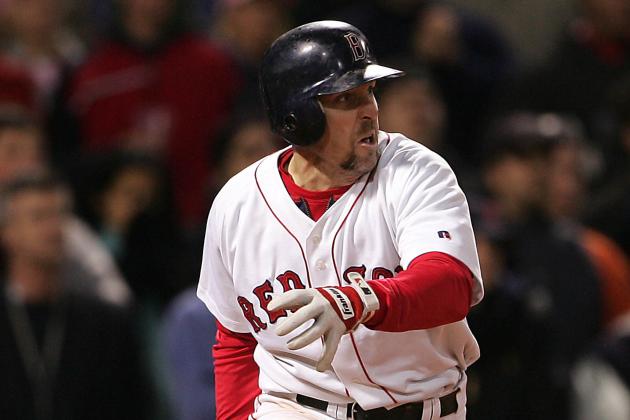 Doug Pensinger/Getty Images

On a warm summer night in Arlington, Boston Red Sox third baseman Bill Mueller had the best night of his career.
After hitting a solo homer off lefty Aaron Fultz, the switch-hitter launched grand slams against both Jay Powell and R.A. Dickey.
In addition to homering from both sides of the plate, Mueller knocked in nine runs as the Red Sox routed the Texas Rangers 14-7.
Mueller was mostly known as a contact hitter, and he won the American League batting title in 2003 as a member of the Red Sox. In 1,216 career games, the third baseman hit only 85 home runs.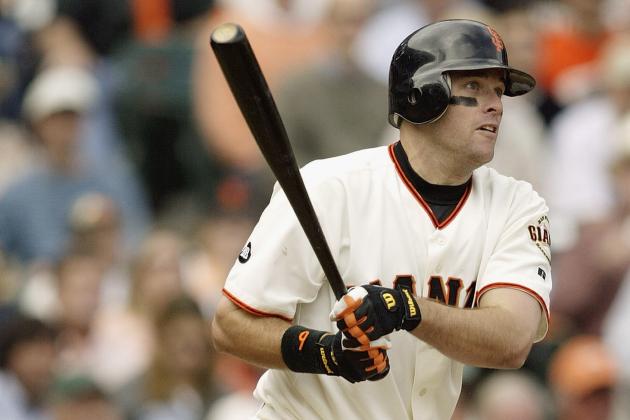 Jeff Gross/Getty Images

J.T. Snow sent three balls over the close fences at Citizens Bank Park as the Giants walloped the Philadelphia Phillies 16-6.
Although the slick-fielding first baseman had some good years with the bat, he hadn't hit 20 home runs in a season since 1999.
In that 2004 season, Snow totaled 12 home runs, a quarter of which came in his stunning game against the Phillies.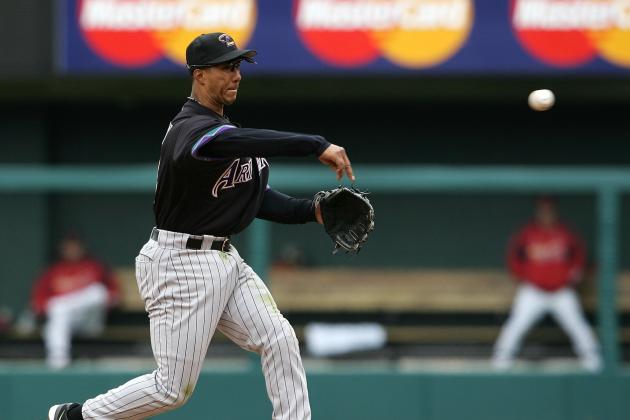 Elsa/Getty Images

In the second game of a doubleheader, Arizona Diamondbacks infielder Damion Easley smacked three home runs against the Atlanta Braves. On the night, Easley had four hits and seven runs batted in.
Easley had some nice years after debuting in 1992. In 1998, he hit a career-high 27 home runs as a member of the Detroit Tigers.
But that season was an outlier, as Easley hit only 163 home runs over 1,706 big league at-bats.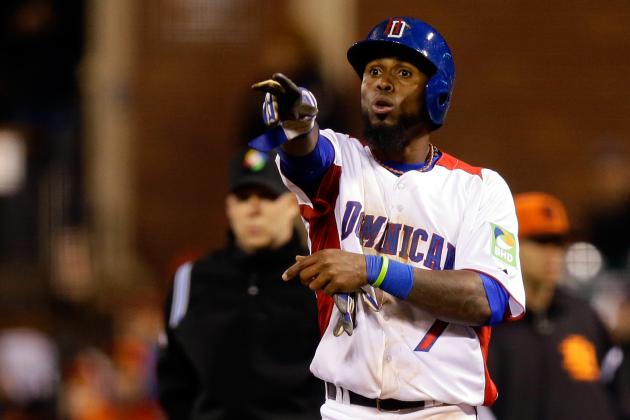 Ezra Shaw/Getty Images

Known mostly for his speed, defense and ability to hit for average, Jose Reyes has a surprising amount of pop in his bat.
But it was still a shock when the shortstop sent three balls high and deep into the Philadelphia night.
Unfortunately for the New York Mets, nobody else drove in a run.
The Phillies were ultimately victorious in an 11-4 game.
Lisa Blumenfeld/Getty Images

Who?
The name might ring a bell. If it doesn't, there's no need to be ashamed.
Brad Wilkerson played eight years in the major leagues, serving a majority of his time with the Montreal Expos (now the Washington Nationals).
But Wilkerson's magical game came as a member of the Texas Rangers. Facing the Seattle Mariners, the first baseman hit three solo home runs as his club was defeated 8-3.
In 972 career games, the left-hander hit 122 home runs.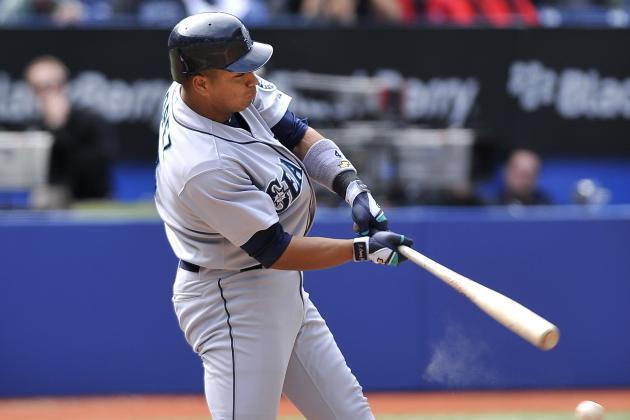 Brad White/Getty Images

In the friendly confines of the Rodgers Centre, Seattle Mariners third baseman Jose Lopez had a career night, hitting three home runs and tallying four RBI as his team defeated the Toronto Blue Jays by a score of 6-3.
After a breakout year in 2009 that saw him hit 25 long balls, Lopez's 2010 season was the beginning of a long descent. He hit only 10 home runs that season, which would be his last full year as a starter.
Lopez, who is currently out of the majors, has hit 92 home runs in 4,089 career at-bats.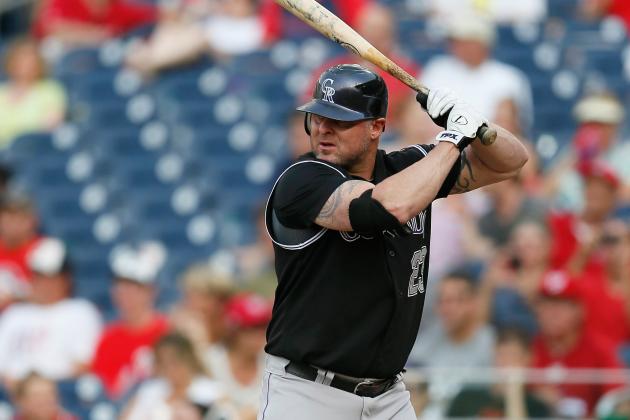 Rob Carr/Getty Images

A former All-Star slugger, Giambi turned back the clock when he smoked three home runs in a game against the Phillies early in the 2011 season.
Although Giambi has launched 398 home runs over his 19-year career, the first baseman/designated hitter hasn't hit 20 bombs since 2006.
In that reminiscent game, Giambi knocked in seven runs as his Rockies topped the Phillies 7-1.