Most Overrated Dallas Cowboys on 2013 Roster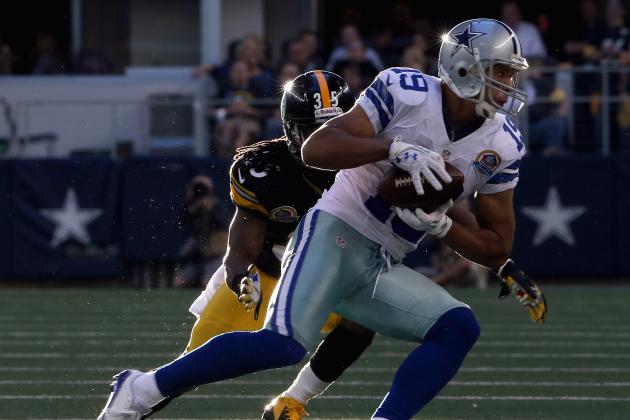 Ronald Martinez/Getty Images
Miles Austin is overrated.
The Dallas Cowboys are one of the most underachieving NFL teams. The last few seasons they haven't played to their full potential due to some overrated players on their roster.
In my mind, overrated is a term used for guys that have very high expectations and simply do not meet them.
At one point in their career, these players have performed well enough to build a buzz around their play. However, they no longer are playing at their maximum potential and in most cases, are earning a paycheck much higher than they deserve.
Here's my list of current Dallas Cowboys that I consider to be vastly overrated.
Begin Slideshow

»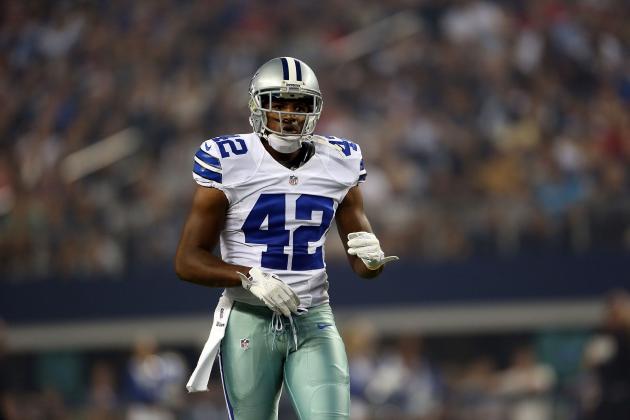 Ronald Martinez/Getty Images
Church will have to produce next year.
Despite only starting a handful of games in his career, Barry Church is one of the more overrated Cowboys.
Church won the starting safety job during last year's training camp. The team was able to cut Brodney Pool because of their faith in him.
Church's 2012 campaign was cut short after only playing in three regular season games. He suffered a torn Achilles in week three against Tampa Bay.
Church made the list because he is inexperienced, yet Dallas is relying so heavily on him. The young safety has only forced one turnover in his career and has yet to record his first interception.
Expectations are very high for Church to produce as the starting safety, but he hasn't proven anything yet.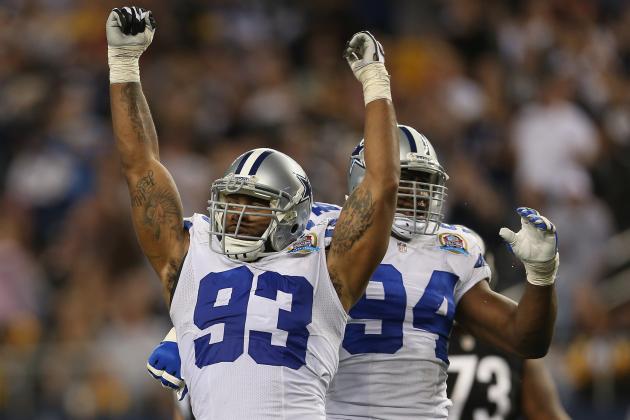 Ronald Martinez/Getty Images
Spencer will try to duplicate his 2012 numbers.
Anthony Spencer is one of the most overrated players in the league.
Since being drafted in the first round by the Cowboys in 2007, Spencer has yet to have an impact like the team had hoped.
2012 was Spencer's best season by a long shot. He recorded 11 sacks playing outside linebacker, the first time he's been able to reach double digits in his career.
When a team uses a first-round pick on someone, they expect a return on their investment. Spencer has blended into the Cowboys defense as just another guy.
Even with DeMarcus Ware demanding double teams on the opposite side of the field, Spencer has yet to become a Pro Bowl caliber player.
Dallas has shown their disappointment in Spencer by giving him the franchise tag for two straight seasons. Jerry Jones is weary of committing long-term because of Spencer's inconsistency.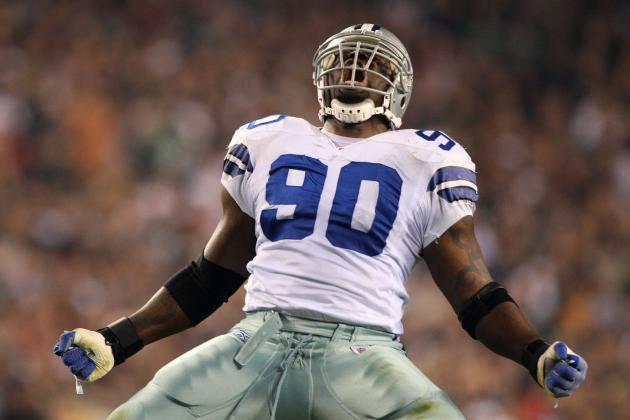 Al Bello/Getty Images
Ratliff needs to stay healthy.
Since having an incredible season in 2008, Jay Ratliff has only seen his production decrease. During that year, Ratliff had 51 tackles and more than seven sacks.
In 2011, Jones rewarded the defensive lineman with a monstrous five-year extension worth $40 million. Not bad for a seventh-round selection.
However, since signing that deal, Ratliff only has two sacks to his name. Last season he also got hurt allowing him to play in just six games.
The reason Jones felt comfortable giving him so much money was due to his constant impact in games. Ratliff was a beast in the interior line and someone who disrupted both opponents' quarterbacks and run games.
Expectations are still high for Ratliff since he's shown his capabilities and is still under contract for several more years.
With the amount of money he's earning, Ratliff is by far one of the top overrated players on the roster.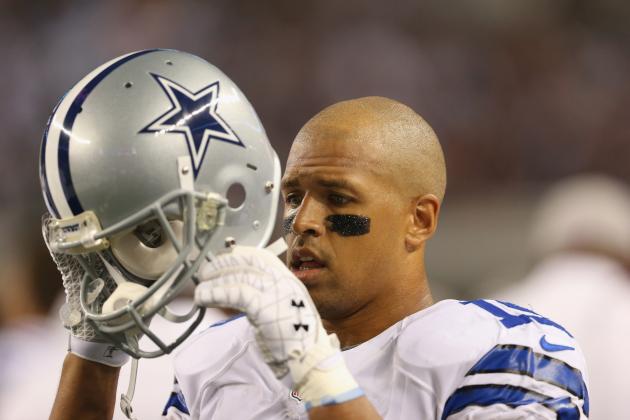 Ronald Martinez/Getty Images
Austin hasn't been the same receiver the last two seasons.
Another player whose statistics have diminished significantly is Miles Austin's. Just a few years ago he was putting up numbers comparable to the best receivers in the league.
Lately, Austin's been plagued with injuries. In spite of playing in every game last year, Austin was nagged by a hamstring injury that he's been trying to overcome for most of his career.
When he's been on the field, however, Austin hasn't been the same guy.
After his breakout season in 2009, the receiver signed a new deal worth $57 million. He followed that up with another 1,000-yard year, but since then it's gone south quickly.
The last two years he's only recorded 109 catches and has taken a backseat to rising star Dez Bryant.
Dallas solidified their concern with Austin in this year's draft too. They used a third-round pick to grab Baylor wide receiver Terrance Williams. Since Williams doesn't play in the slot position, it seems as if he's en route to take Austin's spot as the No. 2.
Like Ratliff, Austin's recent lack of production and lucrative contract has him labeled as overrated.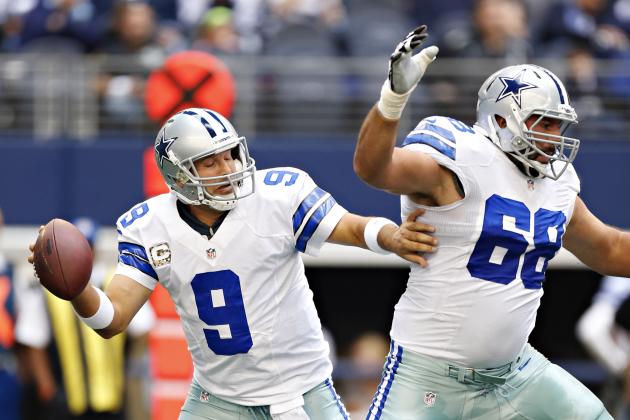 Wesley Hitt/Getty Images
Free needs to turn things around in 2013.
The most overrated Dallas Cowboy is tackle Doug Free.
Free was a fourth-round pick in 2007, but never played a significant amount of time until 2009. At that time he filled in at right tackle when Marc Colombo endured a season-ending injury.
The following year Dallas felt confident enough to move Free to the left side of the line. This was significant because he'd have to protect Tony Romo's blindside.
Despite the Cowboys having an awful year, Free held his own. His quality play gave Jones enough confidence to extend him to a contact worth $32 million.
The drafting of Tyron Smith eventually moved Free back to the right side of the line. This made Free the highest paid right tackle in the NFL.
In 2012, Free played nothing like one of the best lineman. In fact, he was one of the worst. Last year he was the most penalized tackle in all of football committing 15 penalties.
Just recently, Free agreed to take a pay cut in order to stay with Dallas, proving how overrated he truly is.