Ranking the 7 Best Manager Tantrums of the Last Decade
Dilip Vishwanat/Getty Images

Tantrums are a great thing, especially when it involves a baseball manager and an umpire.
Some are your classic shouting matches while others are so well thought out that you can do nothing but laugh at how creativity of the manager's antics.
Any way you look at it, most tantrums provide a lot of entertainment value.
Here's a look at the seven best manager tantrums of the last decade.
Begin Slideshow

»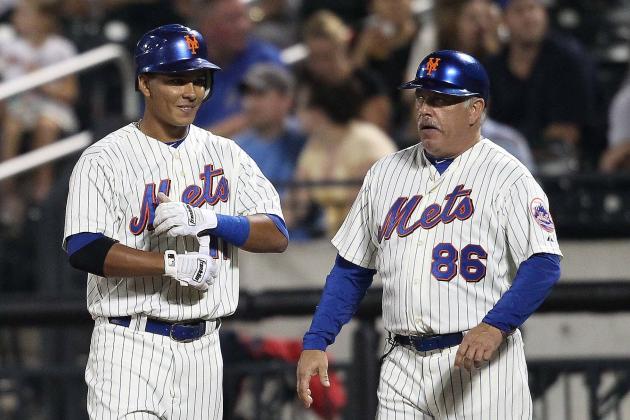 Debby Wong-USA TODAY Sports

No Wally Backman clips were used due to the excessive use of bad language in the videos.
Even though none of his tirades will be used, it should be noted that at least three would have made this list if it weren't for the bad language in the clips of the former Mets manager.
Minnestota Twins manager Ron Gardenhire's ejection came after Denard Span was ejected in 2012.
As you go through the video and Gardenhire has already been ejected, he turns back to say something else to the ump.
Then, each time you think he's done, he turns back to say something again.
Gotta love those managers who always feel like they have to get in the last word.
Charlie Manuel of the Cleveland Indians had one of his many classic tantrums with an umpire in this one.
In 2008, Manuel took exception to an allowed appeal on a check swing.
From there, the 64-year-old Manuel had to be physically restrained to not lay an arm on the crew chief at third base.
Keeping with the theme of managers giving back on their way out, Gary Robinson even gave an autograph to a fan on the way out of a game.
Managing for the State College Spikes in the New York-Penn League, Robinson felt a batter actually hit the ball with the handle of his bat rather than the batter getting hit as the umpire had thought.
When the umpire didn't agree with him and sent him back to the dugout, Robinson went nuts. He pulled off the classic covering the plate with dirt before going to pick up first base and autographing it for a fan.
At least he gave back.
What manager tirade would be complete without Lou Pinella?
The former Yankees skipper goes into full-blown tirade mode here with the Chicago Cubs.
What makes this classic is the fact that after Pinella threw his cap, Cubs fans followed suit on the video.
Pinella has always been good for a tirade and this is just another example of one.
Butch Hobson made headlines in 2007 with his antics after a call didn't go his team's way.
Hobson was managing the Nashua Pride in an independent league at the time. Picking up the video at the 2:07 mark, Hobson didn't agree with a call favoring his team being changed by the umpire.
From there, Hobson did something I've never seen a manager do.
As you'll see at the 3:23 mark, Hobson picks up first base and walks out of the gate. He makes his way up the stands and hands the base to a little kid.
Sadly, the kid had to give the base back, but at least Hobson wanted to give back.
Mike Mikulik was the manager for the Asheville Tourists in 2006 when he went on this tirade.
Koby Clemens was called safe at second and Mikulik didn't like it. The best part comes at 0:13 when he does a belly-flop on second base.
Gotta love those minor league managers.
Nothing will ever top what Phillip Wellman did one day in 2007.
While managing for the Mississippi Braves, Wellman took exception to his pitcher being thrown out of the game for using a foreign substance.
Only the video can explain his tirade.
For his exploits, Wellman received a three-game suspension.
The video of his tantrum went viral and is one that will live in infamy.