NFL Teams That Have Improved the Most This Offseason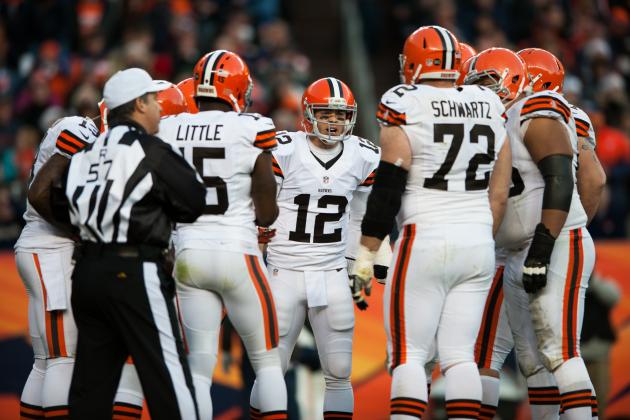 Dustin Bradford/Getty Images

Every NFL offseason affords each team the opportunity to start over, get things right and build a roster that can contend for a Super Bowl championship in both the short and long term.
Some teams get it right, at least on paper. They make the right additions (and subtractions) in free agency and land the perfect draft picks who both meet needs and represent the best players available.
They are the teams which head into training camps with rosters that are complete, deep and include players of high talent at nearly every position.
Here, we'll take a look at which teams made the most drastic improvements this offseason and just how they went about doing so.
Begin Slideshow

»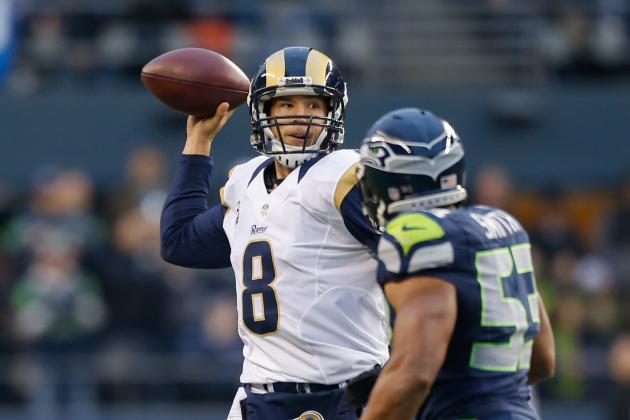 Otto Greule Jr/Getty Images

Though the St. Louis Rams didn't have the best defense in the league in 2012, they ranked 13th in yards per game and 14th in points per game allowed, and they tied for first in total sacks. Their main issue was offense.
St. Louis ranked 22nd in 2012 in total offensive yards per game, 17th in passing yards per game and 25th in points per game, at 18.7. The result was a disappointing 7-8-1 record.
Unsurprisingly, most of St. Louis' offseason moves have been with an eye toward improving its offense, specifically its passing game.
Quarterback Sam Bradford has spent his Rams career thus far with a dearth of receiving options and an offensive line which has failed to protect him and failed to keep him healthy. So it only makes sense that the receiving corps and offensive line would be a major offseason priority.
The Rams added offensive tackle Jake Long, who should help keep Bradford better protected. They signed free-agent tight end Jared Cook and then drafted two receivers, Tavon Austin in Round 1 and Stedman Bailey in Round 3—both from West Virginia—to give Bradford more high-quality weapons.
The Rams also weren't beholden to any of their own free agents. They let running back Steven Jackson go and took Zac Stacy with their final draft pick to pair with fellow back Daryl Richardson.
And though the Rams weren't in terrible shape defensively, they added inside linebacker Alec Ogletree with their second of two first-round picks. Though Ogletree is a character concern, he's a significant talent in his own right.
The Rams desperately need Bradford to finally look like the first overall quarterback they drafted in 2010. On paper, their offseason moves seem to indicate that he'll have his best chance to do so in 2013. If it works, the Rams will be a competitive team in one of the most difficult divisions in the NFL.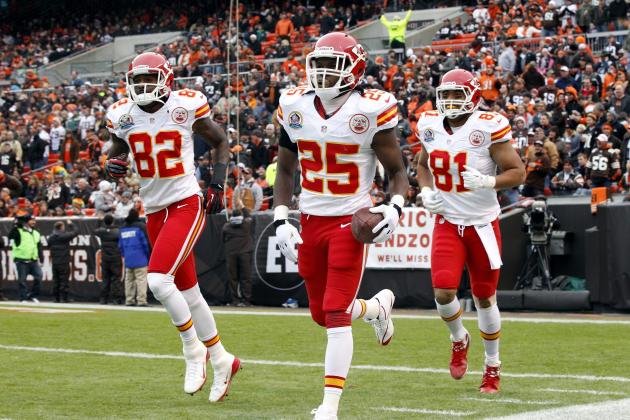 Matt Sullivan/Getty Images

The Kansas City Chiefs went into this offseason with the specter of regime change hanging over their heads. All of those changes have been presided over by new head coach Andy Reid—he with the trail of playoff appearances and NFC East championships under his belt.
The 2012 Chiefs offense came in dead last in points per game at 13.2, 24th in average yards per game and last in passing yards per game. Their defense ranked 19th in yards allowed and 25th in points allowed at 26.6. Indeed, there's a lot that needs fixing.
It all starts with the quarterback, and the Chiefs were quick to make a change, bringing on Alex Smith to helm their offense.
Though Smith was swapped out by Colin Kaepernick in his final 2012 season with the San Francisco 49ers, his time with the team while Jim Harbaugh was head coach helped him significantly.
If he can replicate that success in Kansas City—which he may, as Reid is quite good with quarterbacks—that will bring an immediate improvement to all of those dire 2012 offensive numbers.
The Chiefs also had no concern with not signing a number of their own free agents, preferring instead to find role players from elsewhere. (Aside from two important cases: wide receiver Dwayne Bowe and left tackle Branden Albert.)
Thanks to the draft, Albert will now be paired up with new right tackle Eric Fisher, which should significantly assist both the Chiefs passing and running games. Tight end Travis Kelce, their second-round pick, is a versatile receiver and blocker who gives Smith yet another weapon.
By cutting roster excesses, re-signing a couple key players and upgrading the quarterback position, the Chiefs appear to be one of the league's most improved teams this year.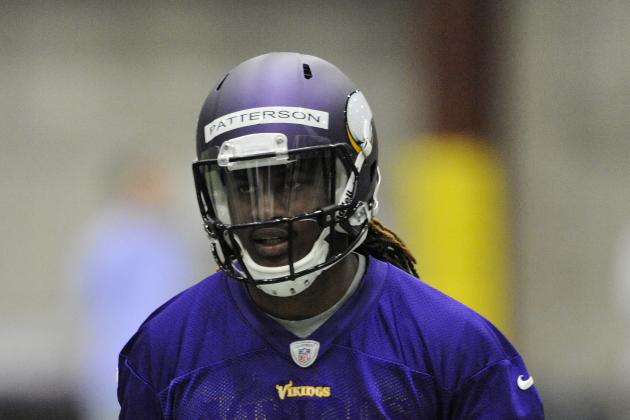 Hannah Foslien/Getty Images

Unlike the Kansas City Chiefs, the Minnesota Vikings prioritized re-signing a number of their own free agents—and why not? The Vikings were surprise Wild Card entrants in the 2012 playoffs, and when that happens, it's important to keep a core of veterans around as long as the salary cap allows.
The free agents they re-signed included offensive tackle Phil Loadholt, linebacker Erin Henderson and safety Jamarca Sanford. Though the Vikings willingly traded wide receiver Percy Harvin to the Seattle Seahawks, they picked up free agent Greg Jennings and added receiver Cordarrelle Patterson in the first round of the draft.
The first round was particularly fruitful for the Vikings this year, with a trade allowing them to take three players—the aforementioned Patterson, along with cornerback Xavier Rhodes and defensive tackle Sharrif Floyd—which met major needs without compromising on talent.
The Vikings also got a lot of value in the later rounds of this year's draft, including Penn State outside linebackers Gerald Hodges and Michael Mauti in Rounds 4 and 7, respectively, and UCLA offensive guard Jeff Baca in Round 6.
Minnesota's free agency and draft moves seem to put it in good position to compete in a difficult NFC North division and return to the playoffs for the second consecutive season and beyond.
The Vikings are well on their way to being a complete, balanced team, which is the key to becoming and staying competitive in the NFL.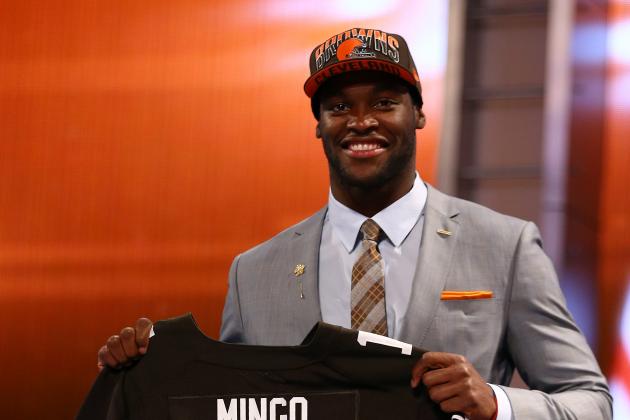 Al Bello/Getty Images

While the Cleveland Browns went 5-11 in the 2012 season, they did so among a relatively fortuitous situation—the sale of their team to Jimmy Haslam.
As is common when an NFL team changes hands, Haslam brought in his own front office staff who then replaced the former coaches. With that many changes among the decision-makers, roster alterations were soon to follow. So far, it appears the Browns haven't just changed—they've improved.
This began with free agency. The Browns re-signed just one of their own free agents, running back Chris Ogbonnaya. They signed players like linebacker Paul Kruger—who will be a starting pass-rusher in Cleveland's new 3-4 defense—defensive tackle Desmond Bryant and linebacker Quentin Groves.
Out went quarterback Colt McCoy, traded to the San Francisco 49ers, and in came Jason Campbell to at least back up if not compete directly with Brandon Weeden. The Browns also added two slot receivers, David Nelson and Davone Bess, to help round out their young corps of targets.
Most of the Browns' offseason attention has been paid to their defense, the draft included. Of their five selections—they traded two picks in 2013 for higher-round selections in 2014—four were on defense: first-round linebacker Barkevious Mingo, third-round cornerback Leon McFadden, sixth-round safety Jamoris Slaughter and seventh-round defensive end Armonty Bryant.
It makes sense, considering that the Browns' 363.8 average yards per game allowed in 2012 was a major step back from the 332.4 they gave up the previous season.
Though the quarterback question is a big one, all the components are in place for the Browns to have a better 2013 than 2012 and for them to become a viable force in the AFC North.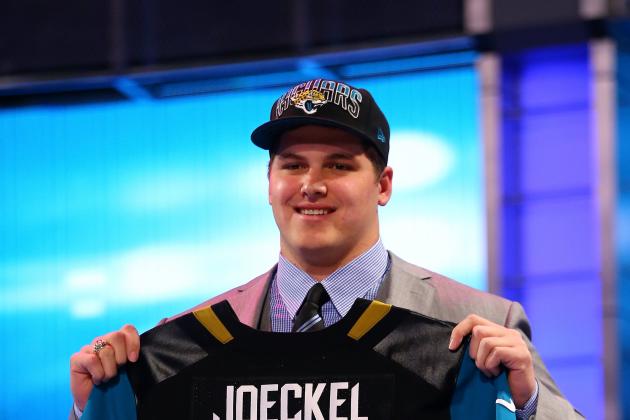 Al Bello/Getty Images

The Jacksonville Jaguars went into the 2013 offseason in need of help. Coming off a 2-14 2012 season in which they ranked near the bottom of the league in rushing and passing yards both gained and allowed, points per game, points allowed and sacks, they needed all the roster support they could get.
Like many teams with poor records, the Jaguars underwent regime change, bringing on Dave Caldwell to be their new general manager and Gus Bradley to be their new head coach.
With regime change comes roster changes; the Jaguars let the vast majority of their free agents move on or left them otherwise unsigned. Only cornerback Antwaun Molden, wide receiver Jordan Shipley and center Brad Meester received new deals.
The Jaguars weren't quiet in free agency, however. Among their additions were running back Justin Forsett, cornerback Aaron Ross and safety Dawan Landry. A better secondary was a major priority.
That focus on the secondary carried over into the draft. Beyond their first-round pick, offensive guard Luke Joeckel—a must-have to keep their quarterback protected, as Blaine Gabbert and Chad Henne were sacked a combined 50 times in 2012—the Jaguars drafted safety Jonathan Cyprien and cornerback Dwayne Gratz and took two more corners and a safety with their final three picks.
The Jaguars also brought on versatile offensive weapon Denard Robinson and receiver Ace Sanders to give them more options when it comes to putting up yards and points.
Every move the Jaguars made this offseason has been with an eye toward immediate improvement. As long as their quarterback situation is productive and stable, they should have a far better record than two wins in 2013.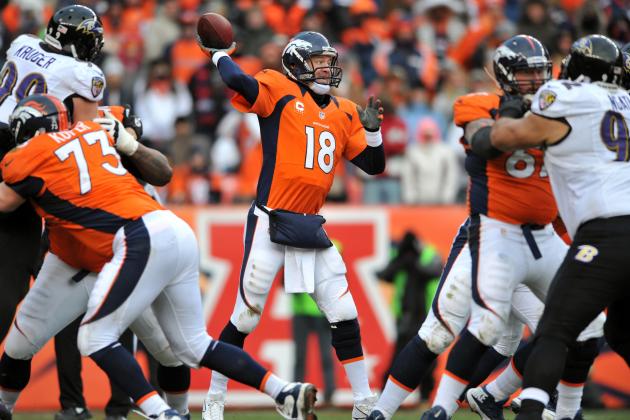 Dustin Bradford/Getty Images

The Denver Broncos went 13-3 in 2012 and reached the playoffs, so it sounds crazy to say that they improved this offseason, but they did.
Though the Broncos lost key players like Elvis Dumervil and linebacker D.J. Williams, they were able to add comparable talent both in free agency and the draft. Defensive tackle Terrance Knighton, linebacker Stewart Bradley, wide receiver Wes Welker and cornerback Dominique Rodgers-Cromartie were all added.
The draft was also productive for the Broncos. They added defensive tackle Sylvester Williams in Round 1, bolstered their run game with Montee Ball in Round 2 and got one of the draft's biggest steals in defensive end Quanterus Smith in Round 3.
Good teams with winning records cannot rest on their laurels and hope for the same results the following season, even with all the same players. The eye must always be toward improvement, and the Broncos have certainly done that this offseason.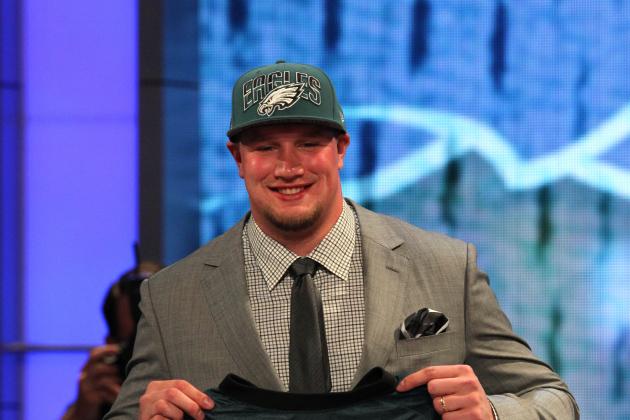 Brad Penner-USA TODAY Sports

With Chip Kelly taking over the Philadelphia Eagles' head coaching duties—and bringing with him his fast-paced offense from the University of Oregon—it clearly meant there would be roster changes.
That started with the Eagles choosing not to retain a number of their own free agents, creating roster holes in both starting and depth positions. In free agency, the Eagles focused more on defense, picking up players such as safety Patrick Chung, cornerback Cary Williams and nose tackle Isaac Sopoaga.
Though defense wasn't ignored in the draft, the Eagles spent three of their first four picks on offense.
First, they drafted offensive tackle Lane Johnson fourth overall. Johnson is considered the most quick, athletic tackle in this draft class, which is perfect for Kelly's offensive plans. The Eagles also needed a top-tier pass-protector, considering that Michael Vick and Nick Foles were sacked a combined 48 times last year.
Then they added tight end Zach Ertz in Round 2, a do-it-all tight end with great hands and great blocking. In Round 4, they drafted quarterback Matt Barkley to add depth behind Vick and Foles.
The Eagles' defensive draft additions were all very strong. They included defensive tackle Bennie Logan in Round 3, defensive end Joe Kruger and cornerback Jordan Poyer, both of whom were selected in Round 7.
The Eagles were a disappointing 4-12 in 2012. Injuries, an aging roster that never really quite came together and an inability to successfully evolve all combined to leave them with their worst record since 1998. Their moves this offseason seem to indicate they won't be replicating that disappointment in 2013.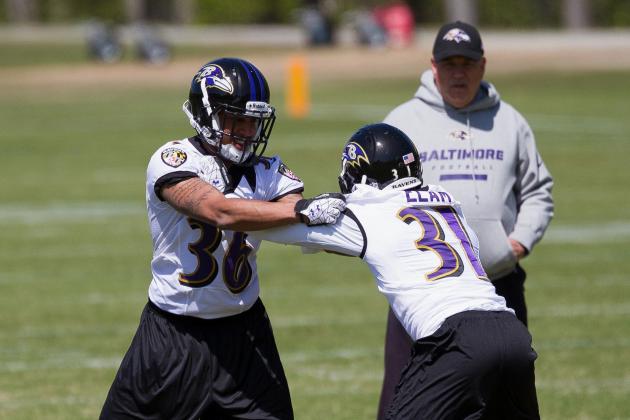 Paul Frederiksen-USA TODAY Sports

Teams who win a Super Bowl generally like to follow a formula: Change as little as possible, because if something works, there's no need to fix it.
Not the Baltimore Ravens.
The Ravens chose to clean house after their Super Bowl triumph. It would have been considered a blowing up of the entire franchise's identity if they hadn't handled their subtractions by making equally as exciting additions.
Ray Lewis' retirement was expected. Other moves, however, were not. The trading of wide receiver Anquan Boldin to the San Francisco 49ers, the release of Bernard Pollard and not re-signing Ed Reed nor Dannell Ellerbe headlined the Ravens offseason.
The Ravens acted quickly in free agency to add players to fill some of these roster holes, like safety Michael Huff and outside linebacker Elvis Dumervil.
They also kept many of their own important free agents, including defensive end Arthur Jones, tight ends Dennis Pitta and Ed Dickson and guard Ramon Harewood—it wasn't all about attrition.
In the draft, Baltimore further shored up defensive roster vacancies. It took safety Matt Elam in Round 1, linebacker Arthur Brown in Round 2 (who is the heir apparent to Lewis) and outside linebacker John Simon in Round 4.
The Ravens also drafted Elon safety Aaron Mellette in Round 7. Despite his draft pedigree, Mellette is a major steal and could take over Boldin's former job.
Defensively, the Ravens have gotten younger without sacrificing talent. While their overall on-field experience has decreased, the odds are that having younger players on defense will help stave off another year when they give up a disappointing 363.9 yards per game—a decidedly un-Ravens number.
Though the Ravens have undergone many roster changes this offseason, there's nothing to indicate they'll be missing the playoffs in 2013. They've made it every year since 2008, and these moves are geared toward reaching the postseason for the next five years.