Which Teams Are the Best Fits for Dwight Freeney After the NFL Draft?
Jamie Squire/Getty Images

Well, the 2013 NFL draft has come and gone.
That means that not only has a new crop of youngsters entered the National Football League, but also that teams will be taking a second pass through this year's available free agents, looking to fill holes that weren't addressed.
Among the players still out there looking for work, is defensive end Dwight Freeney, a seven-time Pro Bowler with 107.5 career sacks.
The 33-year-old, who had 12 tackles and five sacks in a miscast role as an outside linebacker for the Indianapolis Colts in 2012, has lowered his asking price, according to Larry Hartstein of CBS Sports.
So, with Dwight Freeney on the half-off rack, here's a look at a handful of teams that would be a good fit.
Begin Slideshow

»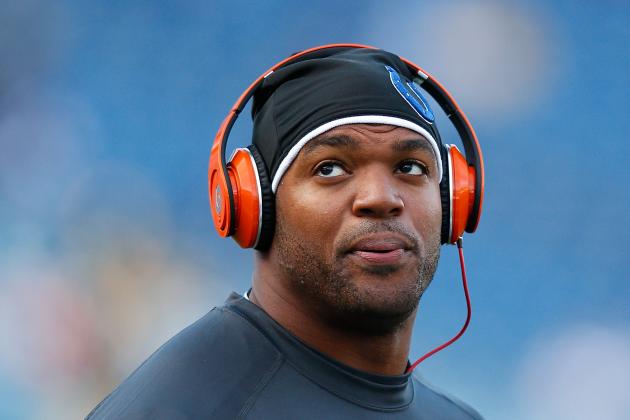 Jim Rogash/Getty Images

The Denver Broncos were linked to Dwight Freeney earlier in free agency, but according to Jeff Legwold of The Denver Post the team balked at Freeney's asking price and chose to sign Shaun Phillips instead.
However, now that the draft has come and gone the Broncos may want to give Freeney another call, especially since that asking price has now come down considerably.
The Broncos added defensive end Quanterus Smith in the draft, but the Western Kentucky star tore his ACL late last season, and there's a pretty big jump in competition from the Sun Belt to the NFL.
Not only would Freeney provide a boost to a defensive front that lost Elvis Dumervil to the Baltimore Ravens, but Freeney could also serve as a mentor of sorts to Smith and fellow youngster Derek Wolfe.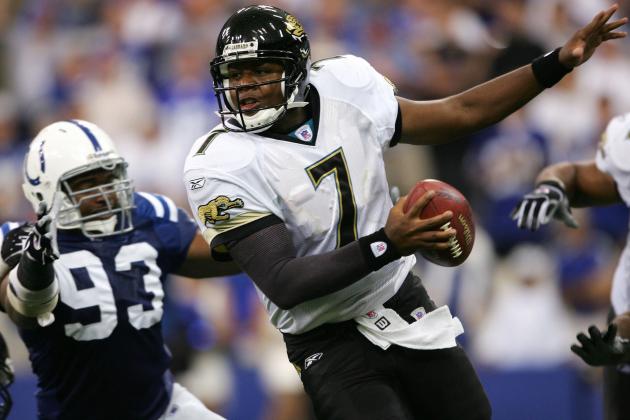 Elsa/Getty Images

Earlier in free agency, Dwight Freeney made it clear that he preferred to play for a contender to close out his career.
Well, guess what Dwight?
As the Rolling Stones said, you can't always get what you want.
The lack of suitors for his services may lead Freeney to reconsider his desires, and if that's the case the Jacksonville Jaguars, from a football standpoint, are a good fit.
Not only do the Jaguars have more than enough cap space to accommodate Freeney's deal, but they failed to improve a pass rush that ranked dead last in the NFL last year in sacks during the draft.
Freeney isn't the player he once was, but even as a situational pass-rusher he'd be a step in the right direction for Jacksonville.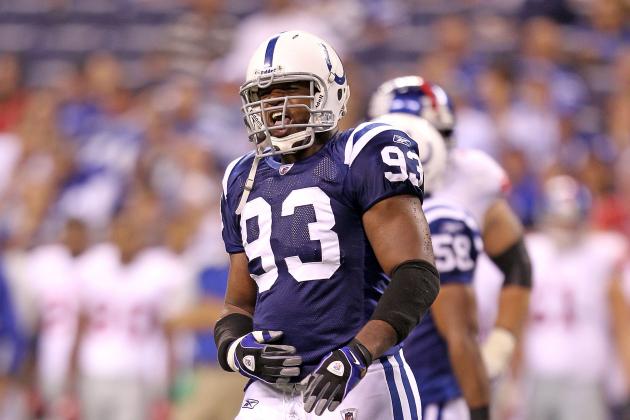 Andy Lyons/Getty Images

On its face, the Detroit Lions would appear to be a problematic fit for Dwight Freeney, as according the Spotrac the team only has about $6 million in cap space and a batch of new rookies to sign.
Also, among those new players is defensive end Ezekiel Ansah, who the Lions drafted fifth overall.
With that said, the Lions could easily free up cap space by extending quarterback Matthew Stafford, and the addition of Ansah doesn't solve all the Lions' pass rush issues.
However, lining up Freeney opposite Ansah in passing situations just might.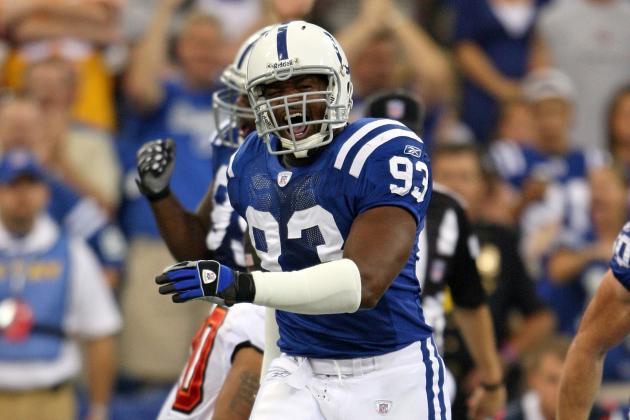 Andy Lyons/Getty Images

The acquisition of star cornerback Darrelle Revis put a big dent in the Tampa Bay Buccaneers' cap space, but it doesn't preclude the team from signing Dwight Freeney.
It's a move that could make a lot of sense for a Tampa Bay team revamping its defense this year.
Da'Quan Bowers extricated himself from the legal entanglements resulting from a New York gun charge, but Adrian Clayborn is coming back from a serious knee injury, and the Bucs lost Michael Bennett to the Seattle Seahawks in free agency.
Tampa Bay added Michigan State defensive end William Gholston in free agency, but if it wants to actually make the pass rush better, it should take a look at Freeney.
Yes, that was a shot at Gholston. The tape, as they say, does not lie.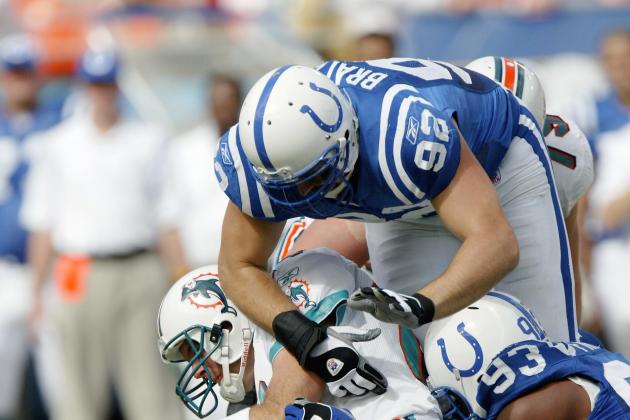 Eliot J. Schechter/Getty Images

We're going to stay in the state of Florida for our last team.
The Miami Dolphins traded up in the 2013 NFL draft to select Oregon's Dion Jordan, but at this point it's unclear whether Miami plans to slot Jordan at defensive end or strong-side linebacker.
If it's the latter, then the Dolphins should consider giving Freeney's agent a call.
As well as Cameron Wake played last year, he's only going to be more effective if opposing teams can't focus their attention on him.
A pass rushing trio of Wake, Freeney, and Jordan would be pretty formidable, and the Dolphins have already dropped a ton of coin on free agency, so why not spend a little more?
Go all in Jeff Ireland! If Miami has a bad season the salary cap won't be your problem next year anyway.