Fantasy Baseball: Week 5 Start 'Em or Sit 'Em Breakdown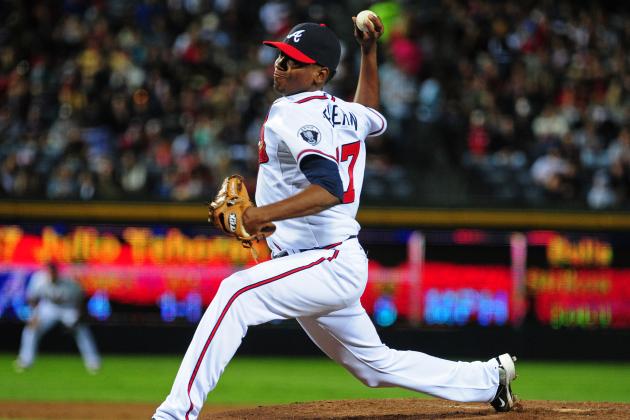 Scott Cunningham/Getty Images
Julio Teheran was great in his last start. What should you do for his upcoming one?
Relax, let us decide for you.
In fantasy baseball, several factors determine how your team fares, including injuries, trades and even luck. Ultimately, though, success comes down to decisions.
During draft day, decisions are all about which players to pick or buy, as well as when and/or for how much.
Once the season starts, though, decisions become a day-to-day grind. At times, the process is enough to wear out even the most veteran, savvy owner.
Should you bench your slumping stud starter? Is that rookie phenom for real? Do you dare start your pitcher at [insert hitter-friendly stadium here]? Which hurlers are worth picking up and streaming? And most importantly...should you order the red or white New England clam chowder?
To help out with these types of questions (OK, probably not that last one), here's a batch of Sit 'Em or Start 'Em calls—aka decisions—that have been made for you, based on anything from career stats to recent streaks to just plain old gut calls.
Best of all? If any of these decisions backfire after you, ya know, decide to follow along, then there's only one other decision to make—blame us.
Begin Slideshow

»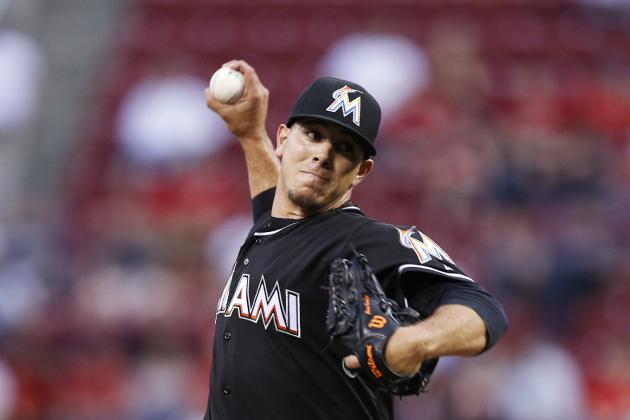 Joe Robbins/Getty Images

Scheduled Start: Monday, April 29, vs. Mets
Apparently, that new rookie smell has come off Jose Fernandez.
Over the 20-year-old righty's past two starts, he's allowed 12 hits and nine earned runs across nine innings.
Still, Fernandez dominated the Mets, his Monday opponent, in his big league debut on April 7, when he K'd eight and surrendered just three hits and a run in five innings.
Expect him to be geared up for a showdown with fellow flamethrower Matt Harvey—just don't expect a win from Fernandez.
Verdict: Start 'Em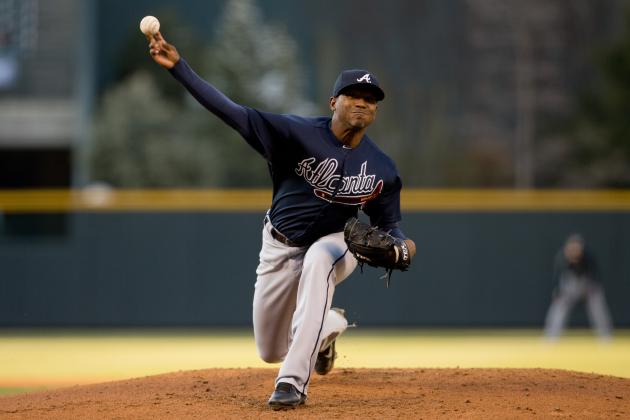 Justin Edmonds/Getty Images

Scheduled Start: Monday, April 29, vs. Nationals
Julio Teheran was great in his previous start, earning a win over the red-hot Rockies by allowing just one run in seven frames—at Coors Field, to boot.
In his April 12 turn against the Nationals, however, the 21-year-old righty was just OK, surrendering four runs in six innings, although he did strike out a career-high six.
While he's not a bad choice, Teheran, unlike Fernandez, lacks that certain something when it comes to upside in any given outing. Plus, like Fernandez, he gets a tough counterpart on the mound in Stephen Strasburg.
Verdict: Sit 'Em
Christian Petersen/Getty Images

Scheduled Start: Monday, April 29, vs. Angels
After dominating the minors for more than a year with a strikeout per nine north of 11, 24-year-old rookie—that makes three straight righty rooks here—Dan Straily will get another shot to prove he can pitch in the majors while filling in for the struggling-slash-ailing Brett Anderson.
In a brief trial late in 2012, Straily posted a 3.89 ERA and 1.32 WHIP with 32 whiffs in 39.1 innings, then he went and punched out 11 in his lone start of this year (albeit against the Astros).
The Angels are a tough draw, but at least Straily gets them at home.
Verdict: Start 'Em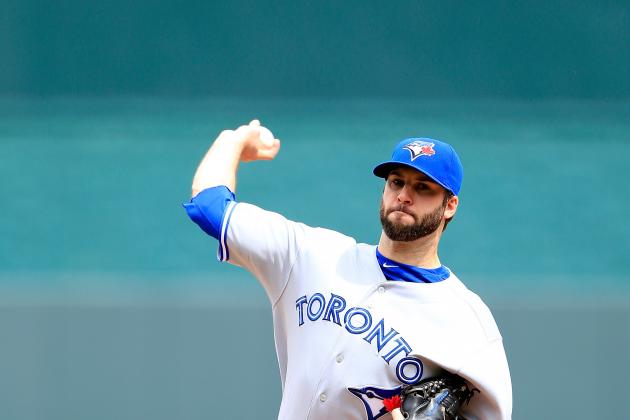 Jamie Squire/Getty Images

Scheduled Start: Tuesday, April 30, vs. Red Sox
Even though he currently has a 5.27 ERA, the guess here is that a large portion of Brandon Morrow owners are leaning toward starting him for his strikeout potential.
Thing is, the right-hander is whiffing only 6.3 per nine so far in 2013. And that comes after a good-not-great 7.8 last season.
Morrow may no longer be the dude who K'd more than 10 batters per nine in his first five seasons. Even if he is, though, it's better to let him prove it again first, especially when he's going up against the team with baseball's best record—one with David Ortiz back in the lineup and Jon Lester on the mound.
Verdict: Sit 'Em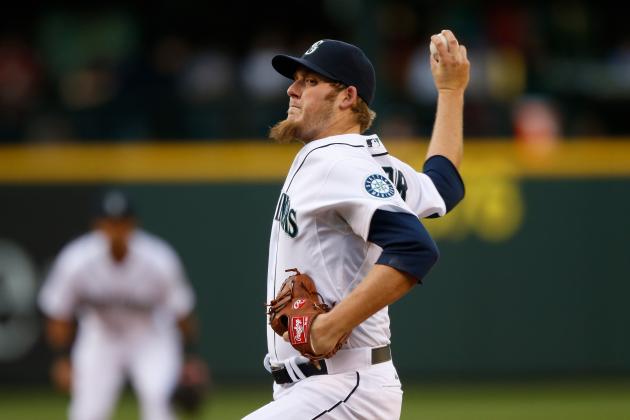 Otto Greule Jr/Getty Images

Scheduled Start: Tuesday, April 30, vs. Orioles
Sure, Brandon Maurer's first two starts were ugh-lee (particularly that second one), but the first-year right-hander has been great over his past three: 14 hits and two earned runs with a 13:5 K:BB over 19 innings while securing a pair of victories.
The O's offense, though, has been dynamic and currently ranks in the top five in runs scored, average, doubles, homers and OPS, meaning there is a chance for something to go terribly wrong here.
The juice may not be worth the squeeze.
Verdict: Sit 'Em
Mike Stobe/Getty Images

Scheduled Start: Wednesday, May 1, at Marlins
It hasn't been pretty for for Dillon Gee in 2013.
At 1-4 with a 5.96 ERA, 1.52 WHIP and a 6.3 K/9, the righty hasn't exactly followed up on a solid 2012 (4.10, 1.25, 8.0) that was cut short due to a scary blood clot in his shoulder.
Taking on the Marlins in Miami, where they've been ahhh-trocious (.190 average, .537 OPS), is just the remedy.
Even better, opposing starter Wade LeBlanc has been even worse (0-4, 6.20) than Gee.
Verdict: Start 'Em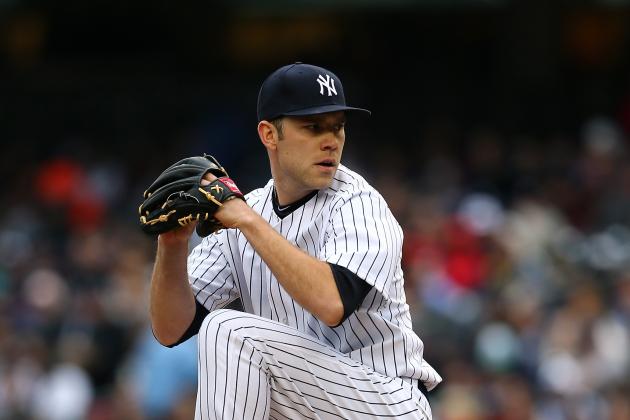 Elsa/Getty Images

Scheduled Start: Wednesday, May 1, vs. Astros
David Phelps will take injured Ivan Nova's place in the Yankees rotation, and he couldn't be set up any better for his first start of 2013.
The 26-year-old righty, who struck out a career-best nine in four frames after Nova had to leave his outing Friday, gets the Astros at home.
While he has an unsightly 5.29 ERA this year, Phelps pitched well in 11 starts in 2012—3.77 ERA, 1.26 WHIP in 11 turns—and his FIP is a much nicer 3.70.
Verdict: Start 'Em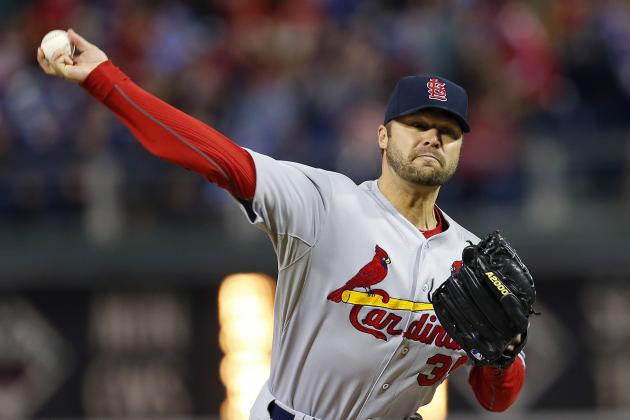 Rich Schultz/Getty Images

Scheduled Start: Thursday, May 2, at Brewers
Normally, you'd want to start the guy with the best ERA in the major leagues, right?
Jake Westbrook has somehow managed to allow just three earned runs over 27.2 innings so far, despite striking out only 14—and walking just as many.
At some point, there's going to be a quick and severe adjustment to Westbrook's statistics, and a road outing at hitter-friendly Miller Park against a streaking Brewers squad that's won 10 of 13 might be the start of something bad.
Verdict: Sit 'Em