Contender or Pretender for All 30 MLB Teams Entering May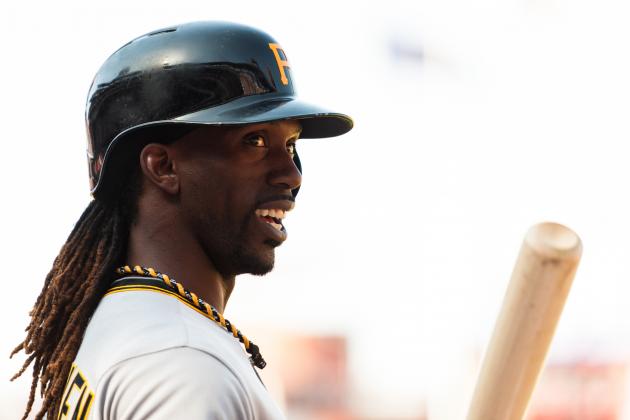 Howard Smith-USA TODAY Sports
The Pittsburgh Pirates are in first place in the NL Central, but are they really contenders?
April results may not give Major League Baseball the big picture just yet, but it's not too early to weed through which teams are contenders and which are pretenders.
Some teams have had great starts that will soon fade, while others have had forgettable Aprils and will look to get back on track come May. Eventually, there will be 10 playoff teams—six division winners and four wild-card teams.
Can we project those 10 teams now? No, but we can somewhat tell which will be in the playoff hunt down the stretch and which will focus on the 2014 season.
October is still a ways away, but here are the teams you should keep an eye on as baseball's second month gets under way, as well as the others that won't play for much down the stretch.
*All standings current as of 1 p.m. ET of Tuesday, April 30, 2013. All statistics obtained via FanGraphs unless otherwise noted. All contract information obtained via Cot's Contracts. All injury information obtained via Baseball Prospectus.
Begin Slideshow

»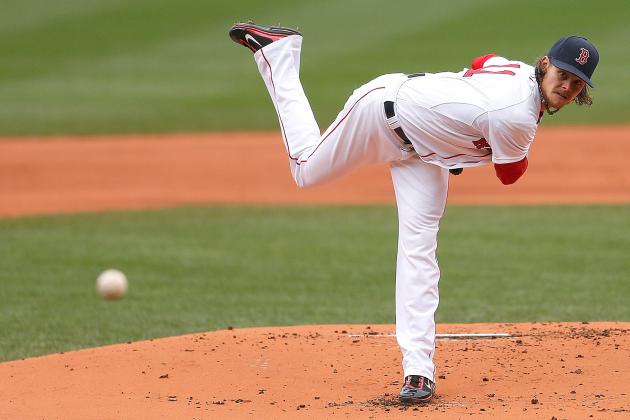 Jim Rogash/Getty Images

Boston Red Sox (18-7)—CONTENDER
The Boston Red Sox refrained from making any "major" moves during the offseason but drastically improved the roster. So far, nearly every move has paid off, and those who played poorly last season have already turned it around in 2013.
At this point, it appears that Clay Buchholz and Jon Lester will be in the running for the AL Cy Young Award—each pitching considerably better than a year ago. David Ortiz has also been very hot since coming off the disabled list. Watch out for Boston.
New York Yankees (15-10)—CONTENDER
The New York Yankees couldn't have asked for a better record entering May after going into the regular season with a ton of talent on the disabled list. New York is still very much in contention and should only improve as players start coming back.
The Bronx Bombers have had great starts from Robinson Cano—as many could've expected—along with Vernon Wells and Travis Hafner, who look like they're still in their respective primes. Just wait for Curtis Granderson, Derek Jeter and Mark Teixeira to return.
Baltimore Orioles (15-11)—PRETENDER
The Baltimore Orioles may have had enough luck and skill to sneak into the postseason last season, but this year is much different. Baltimore's hitting has been relatively great with Chris Davis—who's an early MVP candidate—leading the way.
It will be Baltimore's pitching, though, that keeps it out of the 2013 playoffs. The Orioles staff currently ranks 21st in WAR, and that's mainly because of the starters. Wei-Yin Chen (2-2, 2.53 ERA) has been fine. Jason Hammel (3-1, 3.82 ERA) hasn't been much better. No other starting pitcher has stood out, mainly because of command issues that have led to too many walks.
Tampa Bay Rays (12-13)—PRETENDER
The problem with the Tampa Bay Rays through April is that they haven't really clicked yet. The offense has been good at times, and at other times so has the pitching, but rarely have both been good at the same time, hence the sub-.500 record through 25 games.
David Price (1-2, 5.21 ERA) has gotten roughed up a few times already but will surely turn things around soon. In the meantime, Alex Cobb and Matt Moore have picked up the slack in the rotation. A healthy Evan Longoria is a productive Evan Longoria, but how long will the rest of the offense keep it up? I'm thinking not very long.
Toronto Blue Jays (9-17)—PRETENDER
The Toronto Blue Jays have easily been the biggest disappointment in baseball to start the year, currently nearly 10 games behind in the division. At the beginning of the year, many thought Toronto would run away with the AL East crown, but that looks less and less likely by the day.
Nothing has gone right for the Blue Jays—not the pitching, and not the hitting. Everyone who has been healthy offensively has gotten off to a slow start. All players who hit even decently have gotten hurt. The starting rotation has been laughable at best. I'm ruling Toronto out just a month in.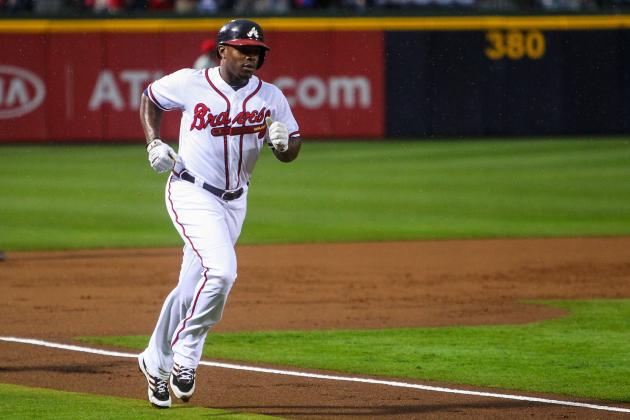 Daniel Shirey/Getty Images

Atlanta Braves (16-9)—CONTENDER
Justin Upton might single-handedly clinch a playoff berth for the Atlanta Braves. No one has been better than Upton, who's hitting anything and everything close to the plate. He ranks second among all players in baseball in WAR at 1.9. His 12 home runs aren't too shabby either.
From a team standpoint, though, the Braves have played well. They're still waiting for Jason Heyward and B.J. Upton to come around, which they likely soon will, and a couple of starting pitchers to improve. If Tim Hudson can start pitching a little better, Atlanta will be all set.
Washington Nationals (13-13)—CONTENDER
The Washington Nationals have had some issues winning games to start the season, but there's no reason to doubt that they'll fight for a playoff spot later in the year. The problem is that Stephen Strasburg and Ross Detwiler have pitched well but are a combined 2-6 in 11 starts.
The Nationals need to win more when they have their big guns out on the mound. Offensively, Bryce Harper has been fantastic, while some of his teammates have slacked at the plate. In order for Washington to make the playoffs, Ryan Zimmerman and Adam LaRoche must step it up.
Philadelphia Phillies (12-14)—PRETENDER
The Ben Revere (.207/.242/.230) trade has yet to pay off. Domonic Brown (.241/.312/.386) isn't hitting like he did in spring training. Ryan Howard (23.7/3.1 K%/BB%) continues to strike out frequently and rarely walk. Roy Halladay (2-2, 5.08 ERA) has been very inconsistent. Cole Hamels (1-3, 4.78 ERA) has been bad at times. These are the reasons why the Philadelphia Phillies won't make the postseason.
The Phillies also play in a division where two of the other teams could easily win the World Series this season. In order for Philadelphia to compete, it has to play its best baseball all year long. Through the game's first month, we've yet to see what the Phillies are really capable of. The Phillies really need a spark in May.
New York Mets (10-14)—PRETENDER
John Buck can hit as many home runs as he wants, but it still won't be enough to push the New York Mets toward the postseason. David Wright (.305/.431/.500, 2 HR, 19 RBI) has played well, and Daniel Murphy (.289/.327/.443, 2 HR, 13 RBI) has too, but offensively, the Mets just don't have enough talent. The outfield is still a big issue, but that could change at the trade deadline.
Pitching-wise, the Mets haven't been too great either. Matt Harvey looks like a stud, but New York will really miss the presence of Johan Santana—who's out for the season—and R.A. Dickey, traded over the offseason. New York pitching currently has the fifth-lowest WAR in baseball.
Miami Marlins (7-19)—PRETENDER
This one should be self-explanatory because the Miami Marlins really don't have any sort of major league talent on their roster. They're trying to make it by with underdeveloped prospects or aged stars.
The one highlight for the Marlins this season has been the rise of top prospect Jose Fernandez. He's only 2-2 with a 4.50 ERA through five starts but has shown good command at times and has the ability to strike batters out.
Giancarlo Stanton, easily the best player on the team, hasn't been very hot to start the season. He is hitting .227/.341/.387 with three home runs and nine RBI but now finds himself on the disabled list with a strained hamstring. Justin Ruggiano will take over as Miami's No. 3 hitter in his absence, and he's arguably been its top hitter so far. He's hitting .238/.304/.417 with three home runs and 10 RBI.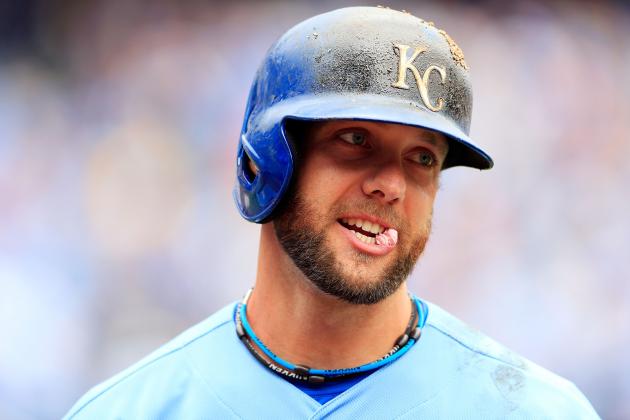 Jamie Squire/Getty Images

Detroit Tigers (14-10)—CONTENDER
The Detroit Tigers have a stellar offense, but not everyone has played a big role just yet. Miguel Cabrera is starting to find his power stroke again, and Torii Hunter has been much better than expected, to say the least.
However, guys like Victor Martinez and Alex Avila have hit poorly and will be essential down the stretch.
The pitching, mainly the starters, has been incredible, which is why Detroit is a serious contender. Anibal Sanchez, Justin Verlander, Max Scherzer and Doug Fister are all pitching the lights out, and if Rick Porcello could finish a game allowing fewer than eight runs, the Tigers would be all set. This is a postseason team.
Kansas City Royals (13-10)—PRETENDER
The Kansas City Royals pitching staff has been great so far this season, and some of the bigger-name pitchers haven't even got going yet. James Shields has been good but still has only one win to his credit. Jeremy Guthrie has been a little worse, yet he's 3-0. Pitching could carry the Royals.
It's the hitting that concerns me, more specifically the lack of power. The Royals have 14 home runs this season, tied for the second-fewest in baseball. Although there are many other ways to manufacture runs, eventually someone will have to hit some out of the park.
Minnesota Twins (11-11)—PRETENDER
If an offense struggles mightily, it's much more difficult to contend. The Minnesota Twins offense is definitely struggling (.241/.317/.361, -0.1 WAR). Outside of Joe Mauer, nearly every other position player has failed to produce consistently for the Twins. Justin Morneau hasn't been good at all, and Aaron Hicks has yet to start hitting.
The Minnesota pitching has definitely been better than the offense, but it still has been a mixed bag. Kevin Correia has looked especially good, but Vance Worley has yet to shine. The other starters have failed to stay consistent from start to start. It will be extremely difficult for the Twins to sneak into the playoffs.
Cleveland Indians (10-13)—PRETENDER
The Cleveland Indians made great strides over the offseason to put together a team to compete with the Detroit Tigers. So far, though, the Indians haven't looked like they can compete with anyone.
The additions have played very well, while the players from last season's team really haven't. Nick Swisher has turned out to be a great signing, as has Michael Bourn, despite the fact that he's only played in 10 games due to injury.
But what have Asdrubal Cabrera (.225/.287/.375) and Jason Kipnis (.185/.260/.277) been doing? Absolutely nothing. And while Justin Masterson (4-2, 3.12 ERA) seems to have finally found it on the mound, Ubaldo Jimenez (1-2, 7.13 ERA) is still horrible.
Chicago White Sox (10-14)—PRETENDER
Someone should probably call the Chicago White Sox and tell them that they need to start bringing hitters to the games instead of just pitchers. Seriously. Chicago has one of the worst offenses in baseball this year, mainly because players such as Paul Konerko (.235/.295/.412), Adam Dunn (.143/.234/.345) and Jeff Keppinger (.202/.198/.226) have been nonexistent.
It doesn't really matter how good the pitching is if the offense can't score runs. Jake Peavy can't be happy when he throws a quality game but takes the loss because the offense doesn't push one run across the plate. The same goes for the other starting pitchers.
Chicago will be far from the playoff hunt by the time the season ends.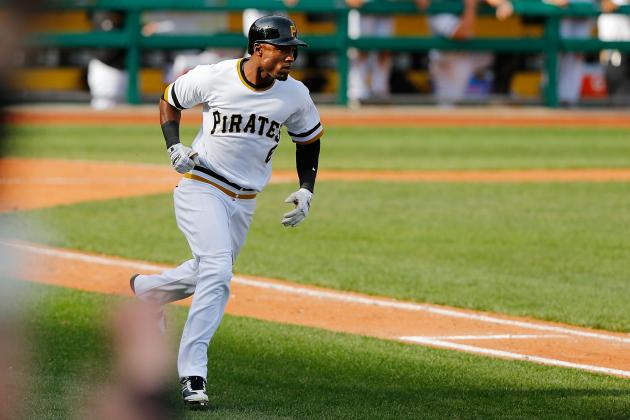 Jared Wickerham/Getty Images

Pittsburgh Pirates (15-11)—PRETENDER
Don't get too attached to the Pittsburgh Pirates because they did this same exact thing last season. The Pirates went 48-37 in the first half of the season but just 31-46 in the second.
It doesn't really matter how well the Pirates play early in the year because there's always that chance they collapse midseason and don't end up close to the postseason.
What kind of makes me want to have the Pirates as contenders is that they've played well and Andrew McCutchen hasn't. If he starts to hit like he has over the course of his young career, Pittsburgh could be in good shape. But who's to say that those playing well at the moment can play well all year long?
St. Louis Cardinals (14-11)—CONTENDER
Adam Wainwright will carry the St. Louis Cardinals into the postseason as the winners of the NL Central. He's been the best pitcher in baseball through April and would easily have my Cy Young Award vote today if the season ended tomorrow. Overall, the St. Louis pitching has been good (3.2 WAR, tied for eighth in MLB).
It's really been the offense that's kept the Cardinals from winning more games. Allen Craig and David Freese have started the year cold, which has taken a toll on the team as a whole. Matt Holliday, Carlos Beltran and Yadier Molina have played fine, but all five of St. Louis' stars need to be on the same page going forward.
Cincinnati Reds (15-12)—CONTENDER
I would have picked the Cincinnati Reds to win the division at the start of the season, but they've only made me question that choice. We know that the offense is still good even with Jay Bruce hitting miserably. Shin-Soo Choo has been a great addition, Todd Frazier has hit very well and Joey Votto is close to being his usual self.
The pitching staff hasn't really done anything wrong (3.2 WAR, tied for eighth in MLB), but when the offense doesn't produce many runs, the starts have to be better.
The Reds have the potential to run away with the division; don't get me wrong about that. It's just putting all of the pieces together right now that has them in the middle of the pack.
Milwaukee Brewers (13-11)—CONTENDER
The Milwaukee Brewers are on the edge of being a contender at this point in the year, so I'll give it to them for now and see how the next month or so goes. The pitching hasn't been very good at all and the Brew Crew currently has the sixth-lowest WAR in baseball. Playoff contenders need to be at the top, not the bottom.
It's the offense, really, which still has me on board. Ryan Braun has done his thing per usual, but it's the supporting cast that has opened my eyes. Jean Segura has been fantastic, and Carlos Gomez is also playing great. If they can keep it going, it could be enough to sneak into the postseason as one of the two wild cards.
Chicago Cubs (10-15)—PRETENDER
The Chicago Cubs currently rank 26th in baseball in terms of offensive WAR. Alfonso Soriano, arguably the team's top hitter, is only hitting .258/.287/.340 with one home run and eight RBI through 25 games. Anthony Rizzo has hit eight home runs, but his line stands at .202/.292/.489.
In terms of pitching, the Cubs haven't been nearly as bad, ranked 14th in WAR, but there's still room for improvement. Jeff Samardzija has a 3.35 ERA through six starts but is still 1-4. Edwin Jackson, who signed over the offseason, is 0-3 with a 4.76 ERA. Overall, the Cubs' stars just aren't playing good baseball right now.
Hey, there's always next year, right?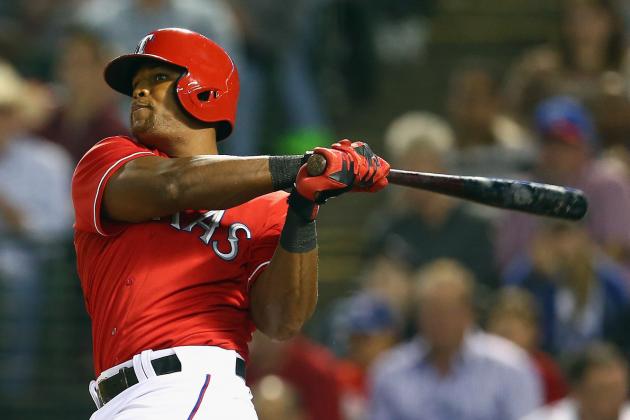 Ronald Martinez/Getty Images

Texas Rangers (16-9)—CONTENDER
After getting embarrassed down the stretch last season and in the inaugural Wild Card Game, the Texas Rangers seem to have put 2012 behind them. They look like the team that was in first place for most of the season instead.
That's mainly because of the starting pitching. Yu Darvish laced up his ace cleats this year for sure. The rotation has been good as a whole (11-8, 3.03 ERA, 4.1 WAR, second in MLB), but it'll be interesting to see how it deals with the loss of Matt Harrison, who needed back surgery.
Offensively, the loss of Josh Hamilton hasn't been too apparent. Ian Kinsler (.313/.394/.521, 5 HR, 14 RBI) has played exceptionally well, and so has newcomer Lance Berkman (.319/.440/.493, 2 HR, 15 RBI). Texas won't falter like it did last season.
Oakland Athletics (15-12)—CONTENDER
The Oakland Athletics were America's team last season as the underdogs that just kept on winning at unexpected times. This season, Oakland is trying to prove that it's for real and can compete within the division and the AL once again. So far, the A's have played well, but they haven't had that same spark they did a year ago.
Coco Crisp has looked better than ever this year, and Josh Donaldson has played out of his mind. Yoenis Cespedes and Josh Reddick, two sluggers who played a big role this year, have started 2013 very cold. The pitching has been shaky (15-12, 4.28 ERA), but Bartolo Colon (3-0, 3.38 ERA) is somehow winning games with ease. Did you expect that?
Seattle Mariners (12-16)—PRETENDER
The Seattle Mariners added a bunch of offense over the winter, but it hasn't paid off just yet. Raul Ibanez (.161/.217/.304, 2 HR, 5 RBI) doesn't look like the same player that played well with the New York Yankees last season (.240/.308/.453, 19 HR, 62 RBI). Michael Morse hasn't hit or played well defensively, but players like Jason Bay and Kelly Shoppach have exceeded expectations.
The X-factor for the Mariners, though, has to be Jesus Montero. Montero continues to struggle at the plate, but if Seattle will contend, it needs him to produce more runs. The pitching staff has the potential to get the Mariners into the postseason, but the offense needs to click much better.
Los Angeles Angels (9-16)—PRETENDER
The Los Angeles Angels have the star power, but for some reason things just haven't fallen in their favor yet. I'm not so sure that things will turn around enough that Los Angeles makes it to the playoffs either.
I've yet to be impressed with most of the offense. Josh Hamilton and Albert Pujols have been as horrible as ever. Mike Trout is still an all-around stud, but even he can't make up for the lack of offense from that dynamic duo.
To make matters worse, the pitching hasn't done much either. No pitcher on the team has more than a pair of wins. No pitcher on the team has a WAR higher than 0.3. That's pretty bad, and it seems unlikely that the Angels will be able to figure it all out before it's too late.
Houston Astros (8-18)—PRETENDER
There shouldn't be any complaints here. I'm not even sure how the Houston Astros have won as many games as they have. The Astros have the second-worst pitching staff (8-18, 5.33 ERA) and the 17th-best offense (26 HR,100 RBI) in terms of WAR.
The problem on offense is that Houston strikes out more than any other team in baseball. Astros hitters strike out 26.2 percent of the time they come to the plate.
On the contrary, the pitching staff walks too many opposing batters. Houston averages 3.93 walks per nine innings, the second-highest mark in the league. By striking out often and walking too many batters, there's no question that Houston will be at the bottom of the division the entire year.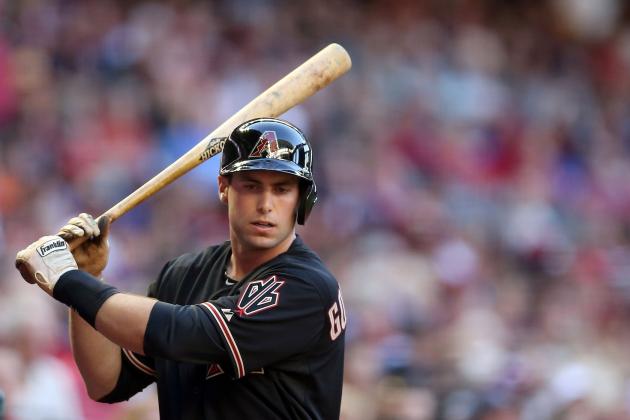 Christian Petersen/Getty Images

Colorado Rockies (16-10)—PRETENDER
The Colorado Rockies are one of baseball's biggest surprises through the first month of the season. Who even had the Rockies with a winning record through April, better yet at the top of the division? I certainly didn't, but despite their great start, I'm skeptical as to how they'll play the remainder of the season.
The offense is good at times—if everyone is healthy—but can it really keep up with the other powerhouses within the division? The starting pitching doesn't look good on paper, but it has looked good on the field (16-10, 3.65 ERA, 3.3 WAR, tied for sixth in MLB).
So far, everything and anything has clicked for the Rockies. But it's doubtful it clicks all year long.
Arizona Diamondbacks (15-11)—CONTENDER
The Arizona Diamondbacks are in a perfect position at the moment. They've played very good baseball, and not all of their stars have gotten going yet. Gerardo Parra has stepped up in a big way, and Paul Goldschmidt continues to improve into a star. However, Cody Ross and Martin Prado need to start hitting relatively soon.
Brandon McCarthy was supposed to be a strong addition but has looked anything but so far. What's kept Arizona alive, though, is how well his teammates have pitched. Patrick Corbin (3-0, 1.91 ERA) and Wade Miley (2-0, 2.37 ERA) have been great, and Ian Kennedy (1-2, 4.78 ERA) and Trevor Cahill (1-3, 3.00 ERA) are starting to find it on the mound as well.
Overall, Arizona could stay within the top two of the division for nearly all of the season.
San Francisco Giants (14-12)—CONTENDER
Never should someone count out the San Francisco Giants before the season really gets going. As long as the Giants make it into the playoffs—even as a wild-card team—they're as dangerous to take home the World Series as any other squad. It's just getting into the playoffs that could be somewhat of a problem this year.
The offense has been stellar this year and is the second-best in baseball in WAR. Pitching, though, hasn't been the Giants' strong point for once. While Madison Bumgarner continues to improve, Matt Cain and Ryan Vogelsong haven't been very reliable. But it's only a matter of time before they turn things around and look like aces again.
Los Angeles Dodgers (12-13)—CONTENDER
The Los Angeles Dodgers have done a lot of work over the last year or so, bringing in some of the top talent in baseball. The Dodgers just need a little more time to gel before they take the league by storm. Everyone is starting to get healthy, and once Zack Greinke returns, Los Angeles should be a force to be reckoned with.
Although not all of the stars have gotten off to hot starts, it's important that those who needed hot starts are off to them. For example, Carl Crawford hasn't played well in a while but is hitting the lights out right now. Matt Kemp, on the other hand, has been cold but should be fine in the coming months. Don't count the Dodgers out yet.
San Diego Padres (9-16)—PRETENDER
You stay classy, San Diego, because you will not be in the postseason this season—that's for sure.
The Padres have the worst pitching staff in all of baseball (9-16, 4.43 ERA) in terms of WAR and are quite a bit ahead of the Houston Astros for that title. The combination of few strikeouts (6.57 K/9) and a fair number of walks (3.61 BB/9) will do that a team. Edinson Volquez is supposed to be the team's top pitcher but is 1-3 with a 6.39 ERA. That won't cut it in the NL West.
San Diego's offense has been a little better than its pitching but still isn't good enough to compete. The team just doesn't have many power hitters (15 HR, tied for 27th in MLB) and also doesn't score many runs (88, 26th in MLB). If you don't score runs and strand runners, you won't win many games.