Chicago Bears' Undrafted Free Agent Wish List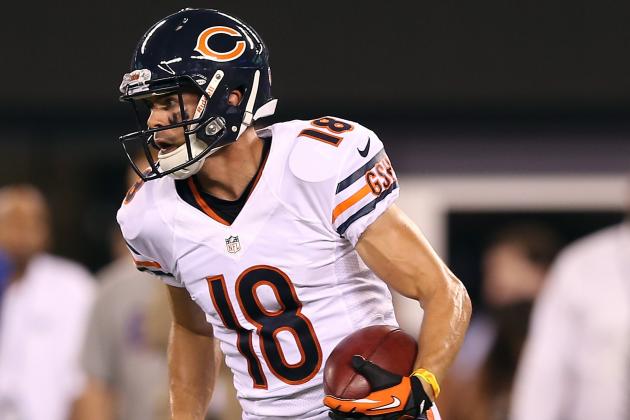 Elsa/Getty Images

Every year, players who go undrafted find a way to make an impact in the NFL.
Just look at Arian Foster, a former undrafted free agent who has developed into one of the better running backs in the NFL with the Houston Texans.
The Chicago Bears have received some contributions from recent undrafted players like Dane Sanzenbacher and James Brown.
The Bears are currently in a race for undrafted free agents from the 2013 NFL draft with phones ringing off the hook for the best available college players still remaining.
Begin Slideshow

»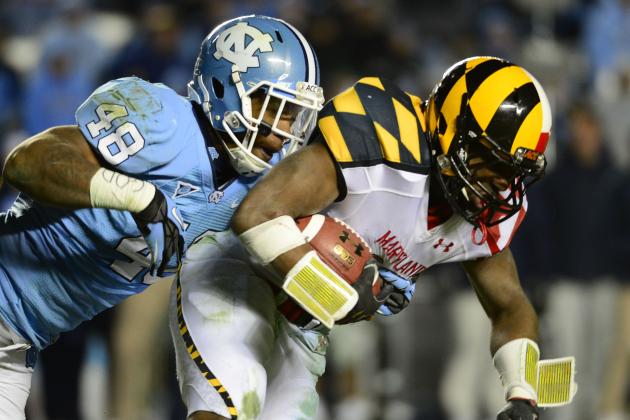 USA TODAY Sports

Even though the Bears added two linebackers in the draft in Jonathan Bostic and Khaseem Greene, North Carolina's Kevin Reddick makes sense as a free-agent addition.
Reddick is an explosive athlete who makes plays all over the field. Like the Bears' two draft picks, Reddick does a good job in dropping back in coverage.
He also would bring some additional value on special teams. His overall speed is something that'll allow him to make plays on coverage teams.
They'll be plenty of other teams looking to add Reddick via free agency, but the Bears offer an opportunity to gain early playing time.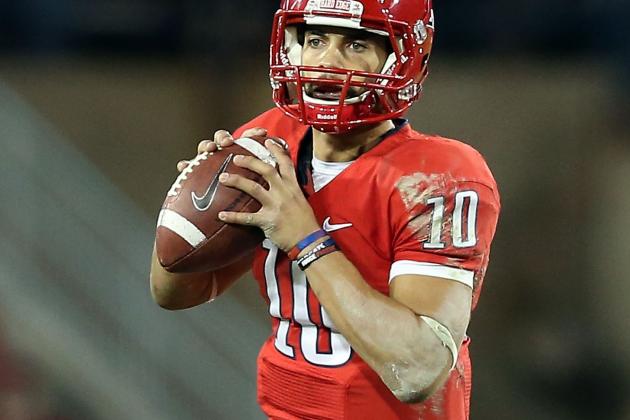 Christian Petersen/Getty Images

The Bears lack any type of excitement at the backup quarterback position.
They're counting on Josh McCown to take over if Jay Cutler should suffer an injury. Targeting Arizona's Matt Scott would give Chicago a talented player to develop.
Scott isn't a traditional drop-back quarterback, as most of his experience has come in a spread attack. Everyone has seen that type of attack be successful in the NFL and head coach Marc Trestman has the offensive mind to implement some of that into his attack.
Cutler's injury history and expiring contract means Chicago should be thinking ahead at the quarterback position.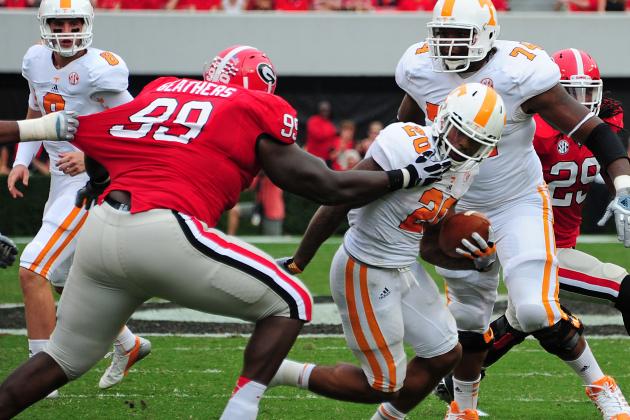 Scott Cunningham/Getty Images

Chicago is really thin along the defensive line and needs depth at both the three-technique and nose tackle spots.
Georgia's Kwame Geathers is a big-bodied defensive tackle who can develop into an effective run-stuffer.
Geathers is a bit of a project with sloppy technique. Despite his impressive size and raw power, he has a tendency to get pushed off the line of scrimmage because he doesn't keep his pads down.
Playing too high allows offensive linemen to gain leverage and knock Geathers off balance.
He's an attractive prospect because teams can't coach size and natural athleticism.
Stephen Dunn/Getty Images

I felt that UCLA's Sheldon Price was a real possibility for one of the Bears' later-round picks.
Price ended up going undrafted, but will gain a lot of attention on the free-agent market. Price is a long and athletic corner who possesses a ton of potential.
He does a great job of tracking the ball in the air and using his long arms to attack it at its highest point. Because of his long build, Price can struggle to turn his hips and remain balanced. It is an area of his game that he can improve if he's willing to work on keeping his pads low.
Price features enough physical abilities to not only make the roster, but to also earn playing time as a rookie.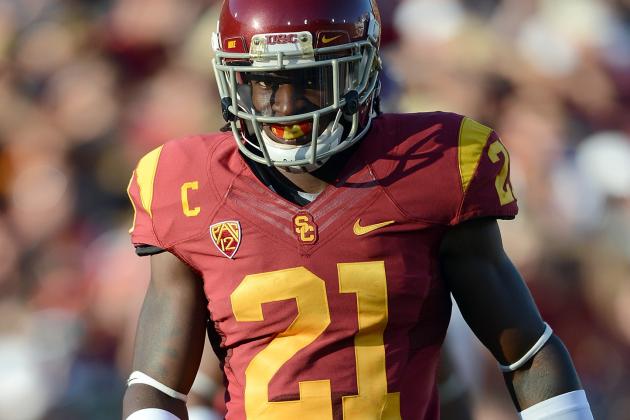 Harry How/Getty Images

USC's Nickell Robey is a cornerback prospect who's a perfect fit as a slot corner.
His lack of size is likely the main reason why he went undrafted, but he has great top-end speed and is a real competitor.
Robey reminds me a lot of former-Bear D.J. Moore who had some good years playing the slot in Chicago.
Making this move makes sense even if Chicago is able to also land someone like Sheldon Price. Robey isn't someone who projects as a player capable of manning the outside, meaning Chicago still needs another cornerback to develop.