Six quarterbacks were selected in the first round of the 1983 NFL Draft. Dan Marino was the final one of that group off the board at No. 27 to the Miami Dolphins. The ESPN 30 for 30 documentary "Elway to Marino" tells the story of his slide and those drafted before him.
Marino left Pittsburgh with no shortage of promise. Based on talent alone, there was probably no chance he would have been on the board for the Dolphins. But rumors of possible drug use, as explained by Larry Schwartz in a piece for ESPN, caused him to fall.
So instead of being in the final conversations for the first overall pick alongside John Elway, who was going through an ordeal of his own that resulted in a trade to the Denver Broncos, Marino's stock failed to solidify.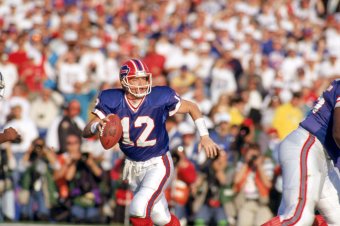 George Rose/Getty Images
He watched as Todd Blackledge, Jim Kelly, Tony Eason and Ken O'Brien followed Elway off the board, ranging from pick No. 7 to pick No. 24. Kelly went on to Hall of Fame career with the Buffalo Bills, but Marino probably should have been the second quarterback off the board.
The documentary should give a nice glimpse into what the entire process was like for the 1984 Most Valuable Player. It couldn't have been easy for a player with his type of potential to get passed over by so many teams, especially those needing a fresh face at the position.
Perhaps he will talk about how that draft-day slide fueled him to have a legendary career. He made nine Pro Bowls, was named a First-Team All-Pro three times and became the first quarterback to throw for over 5,000 yards in a season during his MVP season.
Those are major accomplishments and they only begin to scratch the surface of what he accomplished during his storied career with the Dolphins. The latest 30 for 30 feature will let fans get a closer look at how it all went down, allowing him to land in Miami.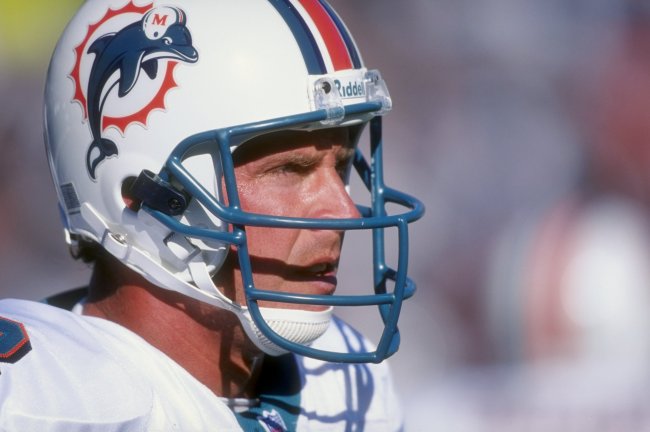 Jed Jacobsohn/Getty Images
Often, Marino's career is overlooked because he never won a Super Bowl. It seems like the only time his name gets brought up is when there's a discussion about a modern-day quarterback who's still searching for an elusive title.
Whose 1983 draft story are you most looking forward to?
That doesn't do justice to Marino, who emerged from the deep class of quarterbacks to become one of the best in history. Maybe the look back at the draft will allow fans to start appreciating what he went through starting at the draft and reestablish his place among the best in history at the position.
Amazingly, it's just one of several unique angles that will likely get examined during the show, which spotlights one of the most interesting drafts in history. Without it, the draft might not be the massive spectacle fans will witness this week.
It's safe to say the 2013 quarterback class doesn't feature the same type of star power as the one 30 years ago. Now, 30 for 30 gets a chance to fill in the gaps surrounding Marino and Co.