4 Pitchers Who Have No Business Being as Successful as They Are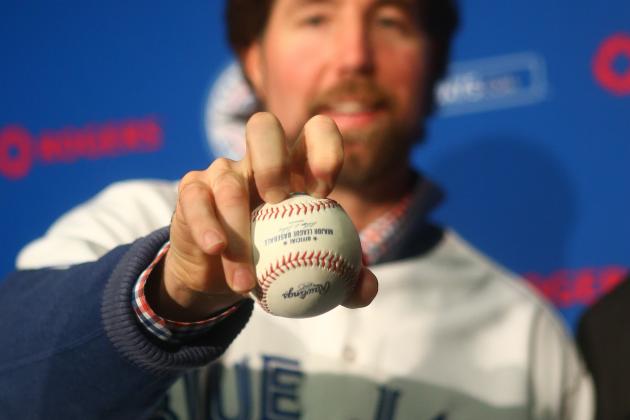 Tom Szczerbowski/Getty Images

There are several ways for a pitcher to be deemed "successful" in his career.
Closers, for instance, are judged mainly on their save conversion percentage and total saves, among other statistical measurements. Middle relievers can look at holds and inherited runners as a standard. Starting pitchers have myriad stats to determine their level of success.
To garner this success, hurlers typically use a combination of speed, control and a good mix of pitches through a given outing on the mound. Of course, not all of the three are required.
Greg Maddux made a Hall of Fame career by using pinpoint control and a good mix of pitches, but very rarely reached 90 mph. Randy Johnson, meanwhile, lit up radar guns but featured two pitches for the most part—a fastball and a nasty slider.
But, sometimes, there comes along a pitcher who has done well in the big leagues but might not possess some—or any—of the aforementioned qualities. So, who are these pitchers, and how are they able to sustain their levels of success without velocity, control or pitch variety? Here's a look at some current MLB pitchers who have reached a level of success...somehow.
Begin Slideshow

»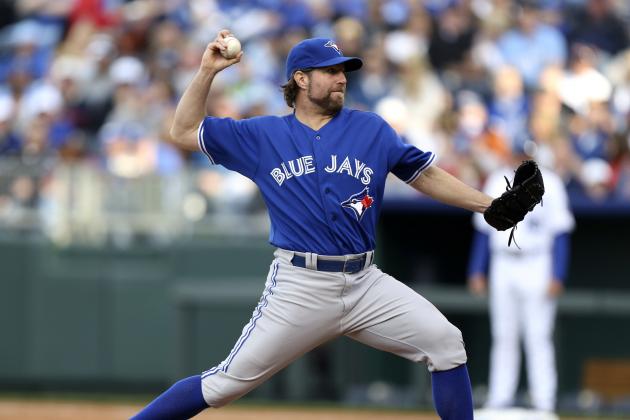 Ed Zurga/Getty Images

R.A. Dickey truly has had a tale of two careers since making his major league debut with the 2001 Texas Rangers. During his four-year tenure with the Rangers, Dickey never finished a season with an ERA under 5.00 and looked like he would never make it to the big leagues.
Doctors also found that he was unusually missing an ulnar collateral ligament in his right elbow. In 2006, the Rangers suggested that he develop a knuckleball and allowed him to experiment with it in a regular-season game. However, he tied a modern-day record by allowing six home runs in his first start of the year and was promptly demoted to Triple-A.
Dickey spent the next few seasons bouncing around Milwaukee's farm system, as well as Seattle and Minnesota, where he still was unable to maintain any kind of big league success.
But in 2010, the New York Mets gave the then-35-year-old right-hander a minor league contract, a true turning point in his career. He spent three seasons with the Mets and had one of the best single-season pitching performances the game has ever seen in 2012.
He won 20 games and captured the National League Cy Young Award, leading the league with 230 strikeouts. What makes Dickey's recently found success truly mind-boggling is the fact that he's putting it all together in his late 30s—a time when most pitchers are reaching the ends of their careers.
Dickey now features a knuckleball that ranges from about 65 mph to about 80 mph, but he also has a fastball that can reach the mid-80s. Of course, with the knuckleball as his primary pitch, control can sometimes be a problem. But, somehow, Dickey has been able to keep the floating pitch under his control more often than not, and that has translated into some true success for him and his team.
Joe Robbins/Getty Images

Aroldis Chapman burst onto the big league scene, literally blowing hitters away with his 100 mph fastball. The closer for the Cincinnati Reds made his debut in 2010 and already has a career mark of 14.3 strikeouts per nine innings pitched. In 2012, he saved 38 games for the Reds as they took the crown of the National League central division.
Heading into 2013, there were numerous talks during the offseason of converting the Cuban left-hander into a starter. He spent the early part of spring training stretching out to work more than just one inning. Ultimately, the club decided to leave him as its stopper, a move that I believe to be prudent.
Chapman, talented as he is, mainly features two pitches—his ridiculously fast heater and a complementary slider. But his fastball is certainly his go-to pitch. This type of pitcher is almost definitely more suited to be a reliever than a starter.
What's rather eyebrow-raising about the early success Chapman has enjoyed is his lack of pitch selection. Granted, it's never easy for a batter to catch up to a triple-digit fastball, and occasionally he'll add some movement to it. But the fact that he usually knows where it's going (he has a lifetime 4.4 bases on balls per nine innings ratio) is truly remarkable.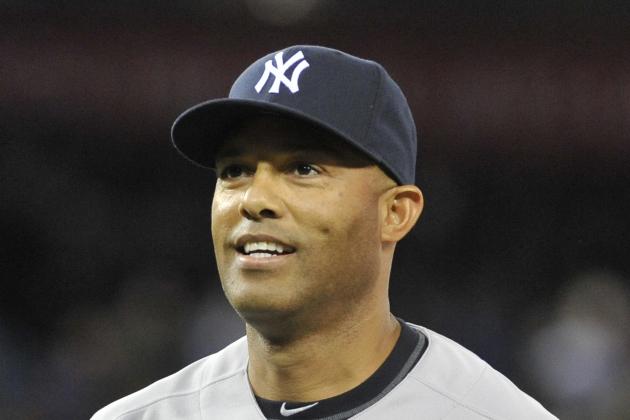 Brad White/Getty Images

Perhaps no pitcher in history has made more success out of one pitch than the closer for the New York Yankees, Mariano Rivera. His cut fastball has been a deadly weapon for him for the majority of his 19-year career. With 615 saves (and counting), the all-time saves leader has used his bread-and-butter pitch to "cut" through some tough hitters in very tough situations—with hardly any mishaps.
Occasionally, he'll throw in a straight fastball or an off-speed pitch, but it's his cutter that has given him the true success he has enjoyed with the Bronx Bombers. One pitch is all the 12-time All-Star has needed to become the top closer in history.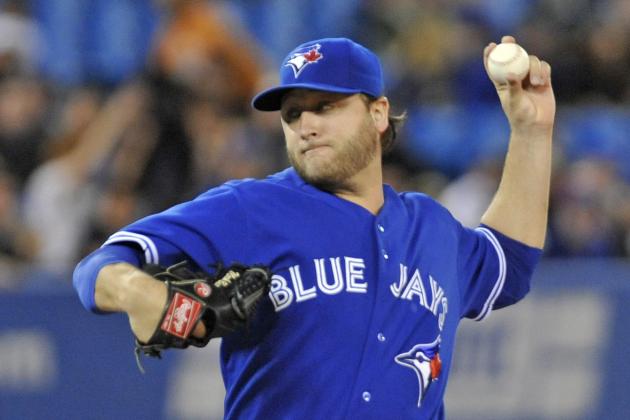 Brad White/Getty Images

if Mark Buehrle has taught us anything over his 14-plus-year career, it's that velocity isn't the only road to success. After enjoying a dozen successful seasons pitching for the Chicago White Sox, the left-hander took his talents to Miami, where he continued to pitch well (despite the Marlins' dreadful season). Now, Buehrle has moved north of the border, pitching for the Toronto Blue Jays.
But no matter where he has pitched, Buehrle has more or less maintained a level of consistency. Buehrle has reached the 200-inning plateau every year from 2001 to 2012. He's also recorded at least 10 victories in each of those campaigns. But, unlike some pitchers, Buehrle has maintained his success not with velocity, but with control and accuracy.
According to FanGraphs, Buehrle has averaged just under 86 mph on his fastball during his career. That doesn't quite measure up to the Randy Johnsons and Nolan Ryans of the world. And Buehrle has never really been a strikeout master, either, with 165 being his career high. But he's also been able to limit walks, with a lifetime two bases on balls per nine innings pitched.
As long as Buehrle is able to make his 33-35 starts, he should continue to enjoy sustained success—even with very little heat coming off of his heater.