St. Louis Rams: 5 Later-Round Guys That Make a Lot of Sense for the Rams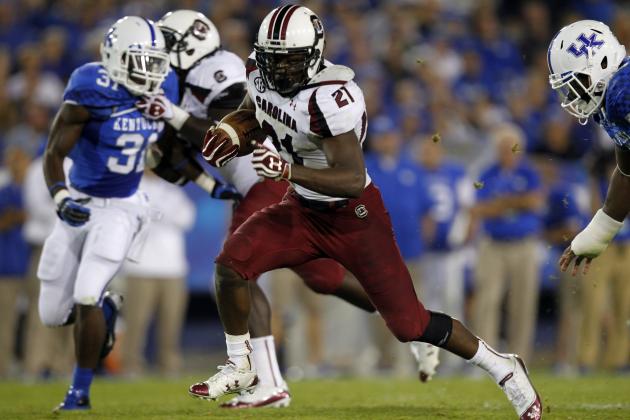 John Sommers II/Getty Images

With two first-round picks in this year's NFL draft, this month will be very exciting for Rams fans. There are lots of names being thrown around as to whom the Rams should take with these two picks. From an explosive receiver like Tavon Austin, to a top safety like Kenny Vacarro, to a physical running back like Eddie Lacy, each Rams fan as their own opinion on what the team should do later this month.
What about after the first round though?
After all, the Rams can only take two of the players whose names are out there on day one of the draft. If they want a guy like Vacarro they will likely have to pass on a guy like Austin, or if they want a guard like Chance Warmack then they may have to pass on a linebacker like Alec Ogletree.
There are tons of options for the Rams in the later rounds of the draft, but for now here is a look at five players that the Rams can use to fill some of the needs that they may be unable to fill in the first round this year.
Begin Slideshow

»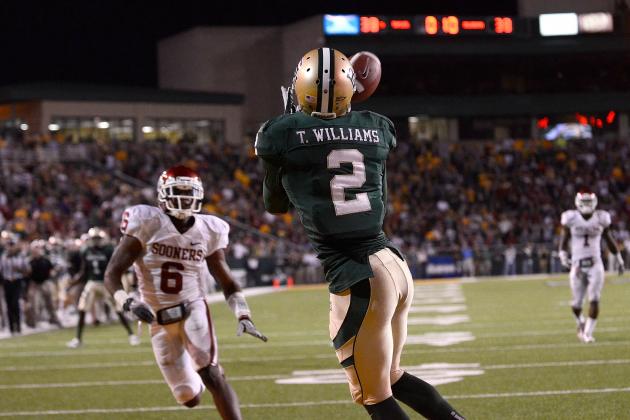 Sarah Glenn/Getty Images

Terrance Williams is one of the guys that I really like in this draft class. Williams had a huge senior season for Baylor last year. He recorded 97 receptions for 1,832 yards and 12 touchdowns. He had a reception of at least 40 yards in every game except for their season finale against Oklahoma State, and he also had four consecutive games in which he caught two touchdown passes.
Now granted, these stats all came in a very pass-happy Big 12 conference, but still how many receivers in college football could do what Williams did last year? Certainly there are not many.
It is really hard to tell where the top two receivers, Tavon Austin and Cordarrelle Patterson, are going to go in this draft. They may both be taken before the Rams pick, and they may both still be on the board when the Rams come up. Regardless, the Rams will obviously have a Plan B in place if they do not get either of the two biggest names in this draft class.
At 6'2" and 205 pounds, Williams has the size to be a big playmaker in the future for any NFL offense, and he would be a good fit in St. Louis.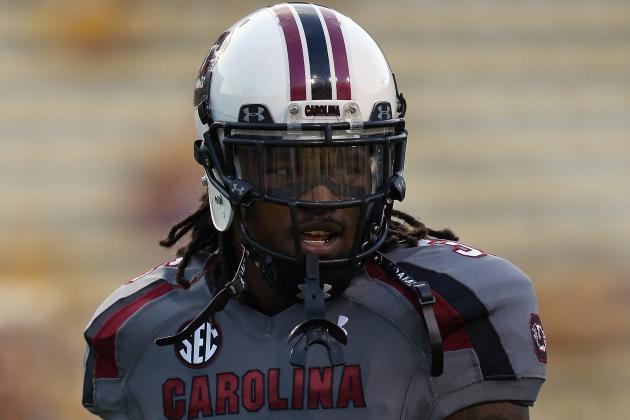 Ronald Martinez/Getty Images

The Rams need to address both the free safety position and the strong safety position in the draft this year. If they elect to not select Kenny Vacarro with one of their first-round picks then their next best option would be D.J. Swearinger from South Carolina.
Many experts believe Swearinger is the third-best free safety in this draft behind Vacarro and Eric Reid from LSU. The reason the Rams would select Swearinger instead of Reid is because Reid will likely go early in the second round before the Rams pick.
Still, the Rams would be getting a very good player if they selected Swearinger. He has some trouble against faster receivers in coverage, but he is a very physical player who does a very good job against the run.
Drafting Swearinger would not only give the Rams a free safety for the future, but passing on Vacarro may mean that the Rams could take Jonathan Cyprien in the first round to play the strong safety position. A secondary consisting of Swearinger, Cyprien, Janoris Jenkins and Cortland Finnegan would give the Rams one of the best secondaries in all of football.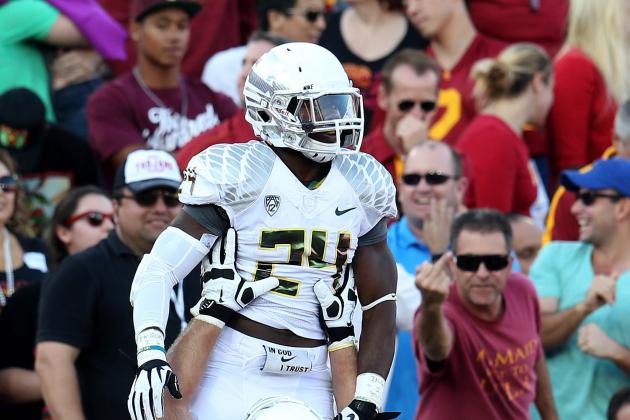 Stephen Dunn/Getty Images

Chance Warmack seems like he is just too good of a player to fall back to the No. 16 pick where the Rams could take him. And while the Rams could take Jonathan Cooper or Larry Warford, why not take the versatile Kyle Long in the second round to fill in a need on the offensive line?
Long really climbed up draft boards this offseason and has shown that he can play both the guard and tackle spots if needed.
Considered the most athletic member of his family, which includes Rams defensive end Chris Long and Hall of Fame defensive end Howie Long, Kyle would fit great with the Rams offensive line. Inexperience is the only thing that is really concerning about Long, as he has only four career starts at the FCS level, but as a second- or maybe even a third-round pick, the Rams would be getting a great guard to help bolster their offensive line.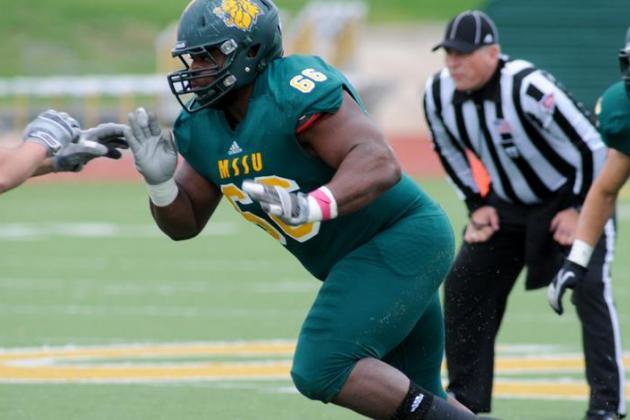 The Rams need some depth at the defensive tackle position behind Michael Brockers, and although it would be awesome to add Sheldon Richardson to what is turning into a great defensive line, the team has too many other needs to address in the first round right now that are more important.
Brandon Williams will likely be a third- or fourth-round pick, and if he falls to the Rams in the fourth round, they should definitely pull the trigger.
Williams was extremely impressive throughout the offseason, and if he went to a big-name school he would probably be a late first- or early second-round pick, but Williams had very little exposure while he was at Missouri Southern.
If the Rams can add Williams to their defensive line late in the draft, they will have four very good players on that line for at least the next few seasons.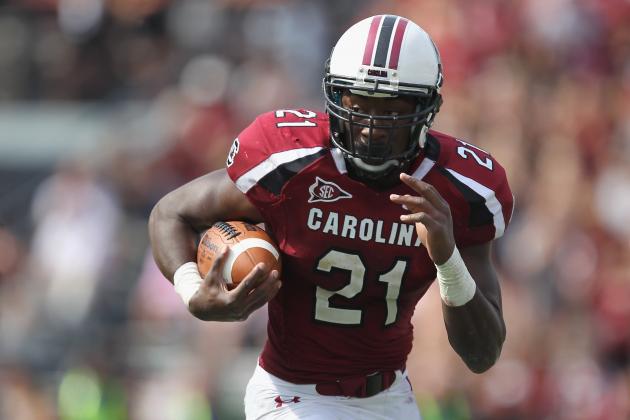 Streeter Lecka/Getty Images

Marcus Lattimore is the epitome of a high-risk, high-reward player. If not for two devastating injuries in his collegiate career, Lattimore would be the No. 1 running back in this draft and would be a lock for a first-round pick.
Still, everyone knows how talented Lattimore is, and the Rams have a need at the running back position. If St. Louis is unwilling to use one of its high draft picks on a guy like Eddie Lacy or Jonathan Franklin, the Rams may decide to use a third- or fourth-round pick on Lattimore.
Lattimore is very similar to Houston running back Arian Foster. Both backs have similar running styles and similar builds. Neither has elite speed, but they are both fast and elusive; neither is a power back, but they are both very tough to bring down.
If the Rams took Lattimore in the third round and he was able to stay healthy, it would be the biggest steal in this year's draft.