Each MLB Team's Star Who Could Be Born in 2013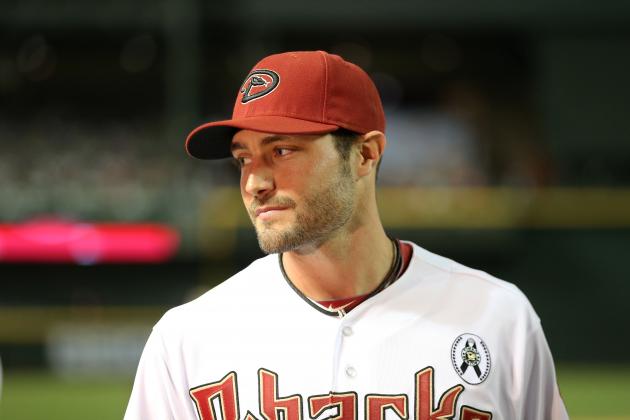 Mark J. Rebilas-USA TODAY Sports
A.J. Pollock is making the most of his opportunity with the Arizona Diamondbacks.
To quote Jay-Z, "everyday a star is born."
While that may be true in his world, it isn't always the case when it comes to baseball. But there are certainly a number of players that could surge into stardom in 2013.
What does it mean to be a star, though? Well, it could mean a lot of things, so let's define it quickly.
A star means that a player is making a big impact on their respective team, and if they got injured, there would be an obvious hole. The players in contention to become stars won't necessarily have big roles or be notable names on the roster, but will work hard to do whatever they can to win.
The star in the making doesn't have to be an MVP candidate or any type of award winner. It's important to keep that in mind. There can be stars throughout the league, such as Buster Posey or Ryan Braun, and stars within their own teams, such as Andy Pettitte or Ross Detwiler.
So let's meet the player on each Major League Baseball with a chance to turn into a star this season.
*All statistics were obtained via Baseball-Reference unless otherwise noted. All injury information was obtained via Baseball Prospectus. All contract information was obtained via Cot's Contracts.
Begin Slideshow

»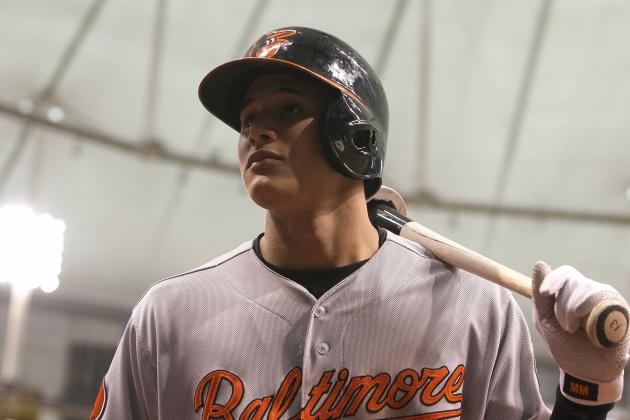 Kim Klement-USA TODAY Sports

At this time last season, Manny Machado was still a prospect in the minor leagues looking for an opportunity to get promoted to the Baltimore Orioles. This year, he's with the big league club and is expected to make a difference for it atop the lineup and at third base.
In 2012, Machado hit .262/.294/.445 with seven home runs and 26 RBI in 51 games. He made the postseason roster, but unfortunately didn't play very well, getting just a trio of hits in 19 at-bats.
Machado is still, however, one of the top young players in baseball and could eventually be in the same class as players such as Mike Trout and Bryce Harper. He has that kind of potential.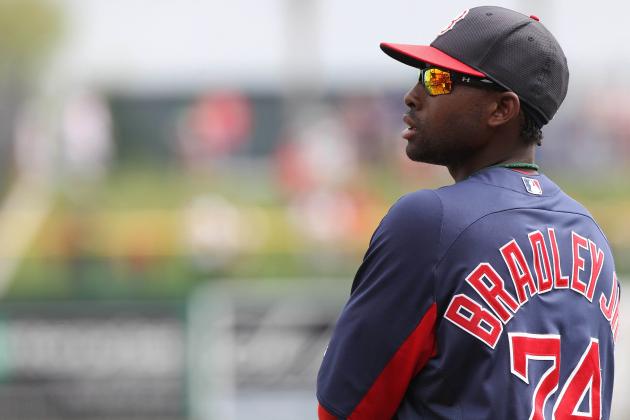 Kim Klement-USA TODAY Sports

Jackie Bradley, Jr. captured the attention of nearly everyone in baseball this spring, putting up ridiculous numbers through the Boston Red Sox's exhibition games. One of Boston's top prospects heading into spring training, the outfielder eventually earned a spot on the Opening Day roster after playing so incredibly.
Bradley will likely go back to the minor leagues at some point during the 2013 season, but one would assume that he'll play a bulk of the year with Boston. He isn't hitting like he did in spring training, but he also has never stepped in a Triple-A batter's box. It's going to take him more than a month to get settled, but he'll be hitting rockets by the end of the season.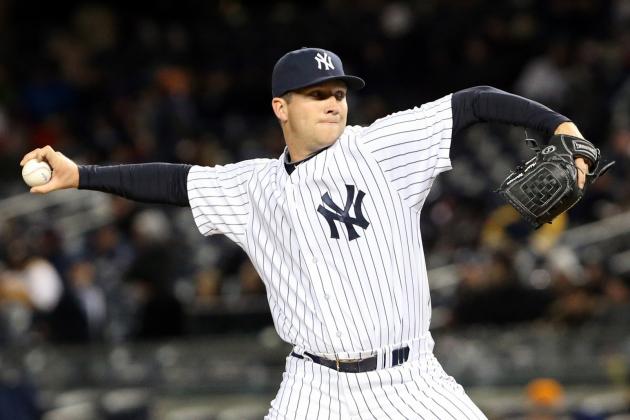 Anthony Gruppuso-USA TODAY Sport

The New York Yankees have an interesting young talent on their hands in Adam Warren. He can start and come into the game in relief, but doesn't have much major league experience at all. He started just one game last year, and this year, has appeared in a pair of games.
Despite the small sample size, Warren has looked pretty good. He's only allowed one earned run through seven innings of work and has struck out five batters while walking one. The Yankees' starting rotation isn't exactly stable and there's plenty of room in the bullpen to earn an important role. Warren could be one of the guys that steps up in a big way in 2013.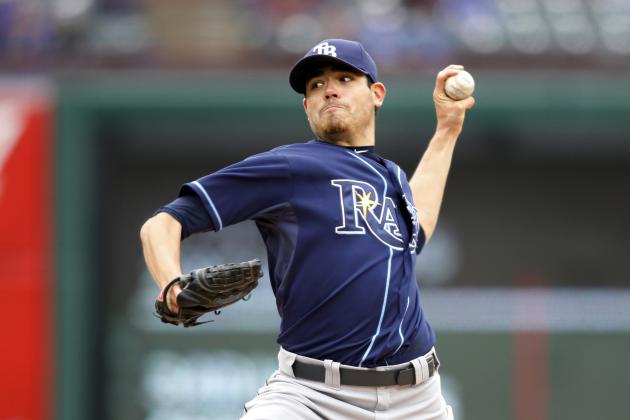 Tim Heitman-USA TODAY Sports

Matt Moore got his first true test in the majors last season with the Tampa Bay Rays and certainly didn't fail it. In 31 starts, the hard-throwing lefty went 11-11 with a 3.81 ERA across 177.1 innings. He averaged around a strikeout per inning and kept his walks to a minimum.
This season, Moore is going to be playing a much bigger role in the Tampa Bay starting rotation. The Rays felt comfortable enough to trade two of their more reliable starters over the offseason, leaving David Price atop the rotation with Jeremy Hellickson and Moore to follow. If Moore can win around 15 games, that would be huge for Tampa Bay's playoff hopes.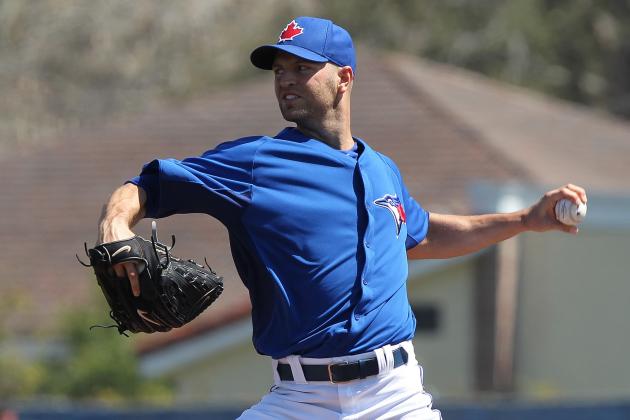 Kim Klement-USA TODAY Sports

In the middle of spring training, it seemed very unlikely that J.A. Happ was going to break camp with the Toronto Blue Jays. Toronto made a lot of personnel moves, especially in the starting rotation, over the offseason and Happ looked to be the odd man out.
But Ricky Romero had a horrible spring and Happ ended up earning a spot at the end of the Toronto rotation. Happ has pitched a mixed bag over the course of his career, pitching well with the Philadelphia Phillies and poorly ever since leaving.
This appears to be Happ's final shot at staying in the big leagues. He'll be taking the mound with a powerful offense behind him, hoping to bounce back in a big way.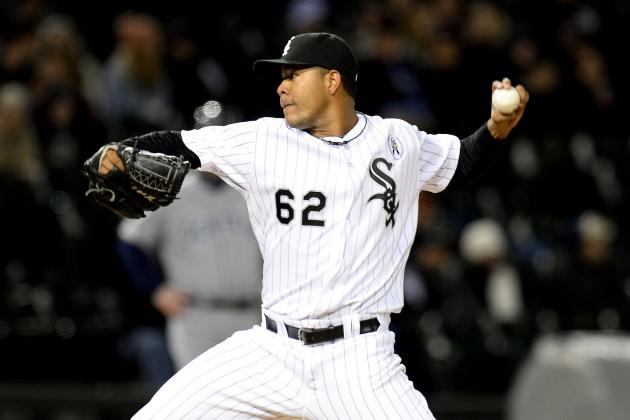 Mike DiNovo-USA TODAY Sports

The Chicago White Sox are going to need a lot of help in order take down the Detroit Tigers in the AL Central, and they're looking to guys like Jose Quintana to come through. Quintana is entering his second season in the big leagues, making his major league debut in 2012.
Last season, Quintana appeared in 25 games (22 starts) and finished the year with a 6-6 record and a 3.76 ERA in 136.1 innings of work. He wasn't much of a strikeout pitcher, but showed fair command for majority of the year.
Quintana is expected to take on a much larger workload in 2013, pitching out of the No. 4 spot in the rotation. Quintana moved through the minors very quickly, and the White Sox will hope they didn't rush him too quickly.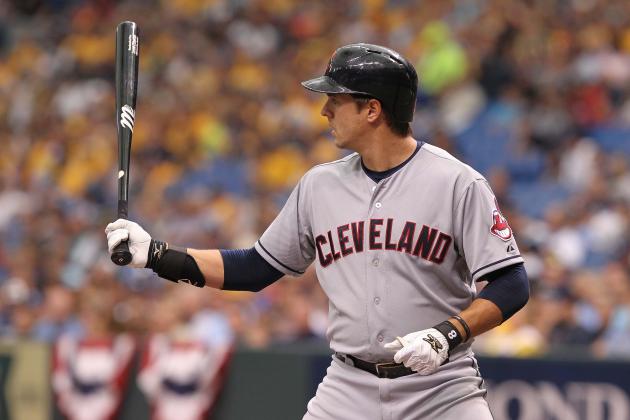 Kim Klement-USA TODAY Sports

I wasn't very high on Lonnie Chisenhall during spring training, but will admit that I'm starting to come around on the Cleveland Indians third baseman. The past two seasons, he had low walk rates and high strikeout rates, which were concerns of mine, but the big picture does look promising.
Chisenhall hasn't looked too impressive to start the 2013 season, though, but he's played in fewer than 10 games, so his numbers should be taken lightly. Projected to be the everyday third baseman for the entire season pending production, Chisenhall could turn out to be one of the unexpected bright spots of the Cleveland offense.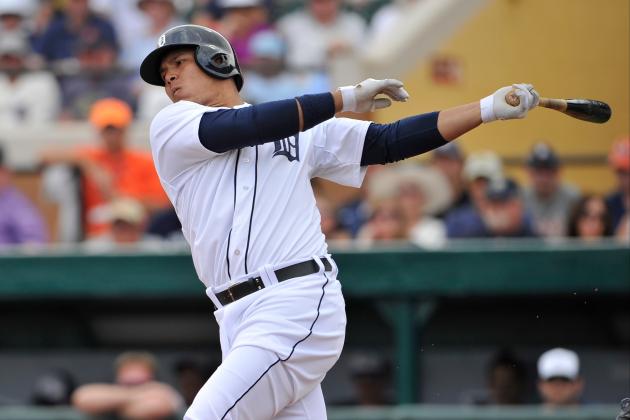 Jerome Miron-USA TODAY Sports

For a guy than never took the field in Triple-A in his career, it was rather impressive what Detroit Tigers outfield Avisail Garcia was able to accomplish last season. Granted, he only played in 23 regular season games, but he still hit .319/.373/.319 with seven runs and three RBI.
Garcia, however, has yet to take the field at all this season, as he is on the 15-day disabled list after suffering a heel contusion. Garcia likely won't overtake Andy Dirks in left field once he's healthy, but it shouldn't be difficult to lock up one of the spots on the bench. Garcia is better and has much more potential than Don Kelly and Matt Tuiasosopo. He's also better suited to start should another outfielder get injured.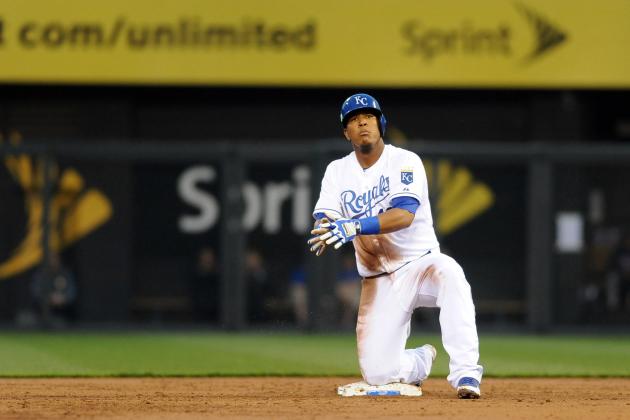 Denny Medley-USA TODAY Sports

The Kansas City Royals stockpiled an abundance of good prospects for years, and now, they're about ready to make a difference at the major league level. Salvador Perez is one of those players and he looks to be the Royals catcher for the long haul, barring another injury that takes him out of the lineup.
Perez has had a very good start to his big league career. In 2011, his first in the majors, he hit .331/.361/.473 in 39 games. Last season, he started the year on the disabled list after tearing his meniscus. In 76 games, he hit .301/.328/.471 with 11 home runs and 39 RBI.
Slotted in the heart of the Kansas City offense, Perez is primed to make a considerable impact in 2013. He could turn into not just a star, but also one of the top catchers in the game fairly soon.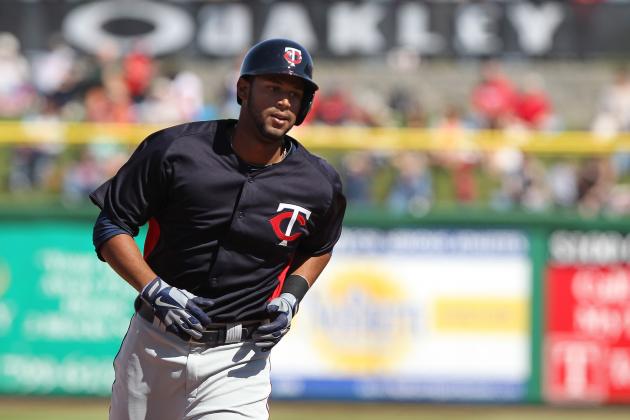 Kim Klement-USA TODAY Sports

The Minnesota Twins don't have much to play for this season, so it wasn't much of a surprise when it was announced that Aaron Hicks, one of the club's top prospects, was starting the year on the 25-man roster. Hicks got a shot due to the team trading Ben Revere and Denard Span in the offseason.
Hicks rose through the Minnesota minor league system rather quickly and never played a game in Triple-A before making his major league debut. He was never a fantastic hitter in the minors, but played well enough in each category of the game.
This season, however, he's looked out of place. He's behind on a lot of pitches and is striking out around 40 percent of the time. It's still early and it wouldn't be shocking to start hitting much more consistently within the next month or so.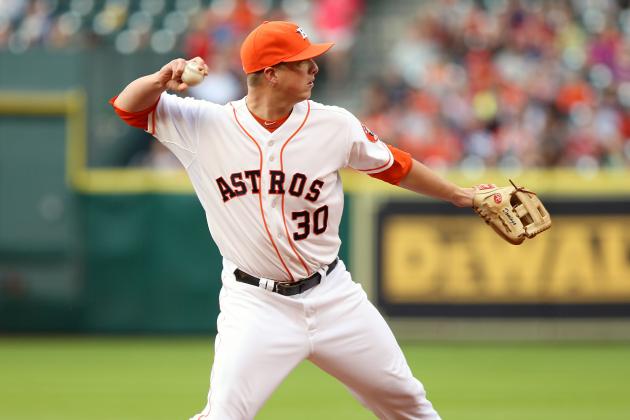 Troy Taormina-USA TODAY Sports

A few years ago, Matt Dominguez was a top prospect with the Miami Marlins and looked poised to make a future impact at third base. Dominguez played relatively well in the minor leagues and was traded midseason last year to the Houston Astros in exchange for Carlos Lee.
Dominguez hasn't been that impressive yet, but there's still plenty of time for him to start making a difference. Although it should be noted that no matter how well he plays or if he ever pans out, it's tough to see him winning many games with Houston.
He's the starting third baseman to open the season and should remain in that role the entire year. If he could start hitting a little more frequently and with some power, he could easily turn into a star.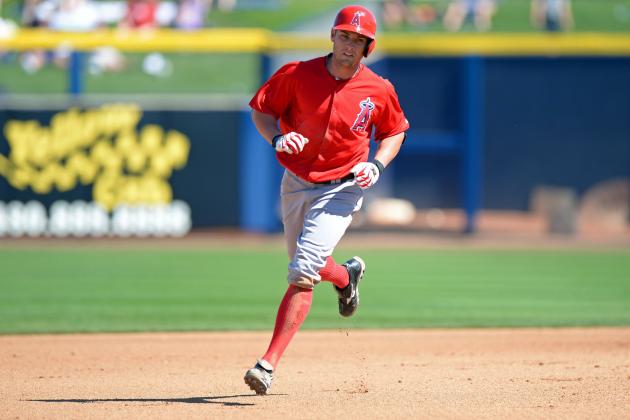 Jake Roth-USA TODAY Sports

The Los Angeles Angels have a very impressive outfield that is arguably second to none. With Mike Trout having the year he did last season and with signing Josh Hamilton over the offseason, that dynamic duo could certainly do a ton of damage. But what about the Angels' other outfielder, Peter Bourjos?
Bourjos has never been much of an offensive threat, but he still brings a lot the table. He's very quick and handles himself well defensively. He's the X-factor for the Angels this season without a doubt. If he can hit a little better than he has in the past, play stellar defense and steal around 20-30 bases, the Angels should be in decent shape. A formidable outfield would nearly secure a spot in the postseason for Los Angeles.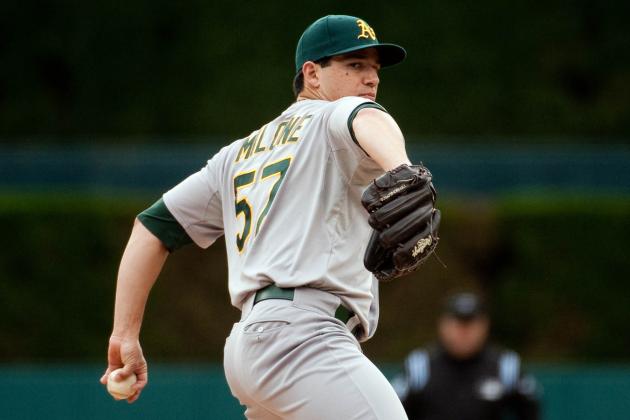 Tim Fuller-USA TODAY Sports

The Oakland Athletics have a very exciting team that's capable of accomplishing things that many didn't think were possible, like winning the AL West last season and making the playoffs. Part of the reason that happened was through the solid pitching from Tommy Milone.
Milone pitched his first full season in the big leagues last season and was fairly successful. Once a piece in the trade that sent Gio Gonzalez to the Washington Nationals, Milone went 13-10 in 31 starts, posting a 3.74 ERA in 190 innings of work. The former 10th-round pick definitely has a bright future ahead of him, especially if he can pitch like he did in 2012.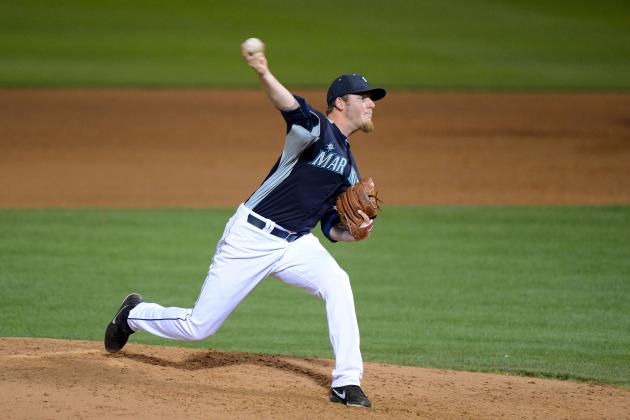 Jake Roth-USA TODAY Sports

Spring training can make a big difference for some players; even those who weren't even in the conversation to make the 25-man roster once camp started. But Brandon Maurer, who had never thrown a pitch in Triple-A coming into 2013, pitched so well that the Seattle Mariners had to give him a shot.
In seven spring outings, Maurer went 3-1 with a 1.50 ERA in 24 innings, striking out 25 while walking seven. He has missed some time in the past with undisclosed injuries, but overall, pitched well during his time on the farm. He's not an overpowering pitcher and actually doesn't have the best command, but still manages to limit the number of runs he allows.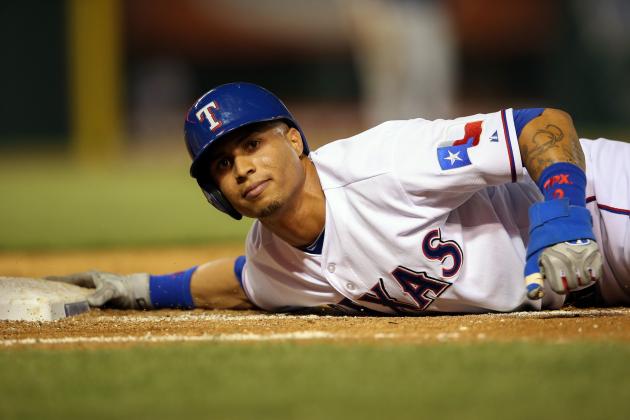 Kevin Jairaj-USA TODAY Sports

When Josh Hamilton signed with the Los Angeles Angels over the offseason, the Texas Rangers had a major void in center field. That void has been filled by former top prospect Leonys Martin, who won the starting job over Craig Gentry.
Martin didn't have much major league experience coming into the season, and in the games that he did play in over the last two seasons, he didn't play very well. In 24 games in 2012, he hit .174/.235/.370 and struck out 23.1 percent of the time.
This season, he's looking to turn his offensive game from a liability to an asset. The Rangers are going to need a lot of help making up for the lost production and Martin could end up making a difference.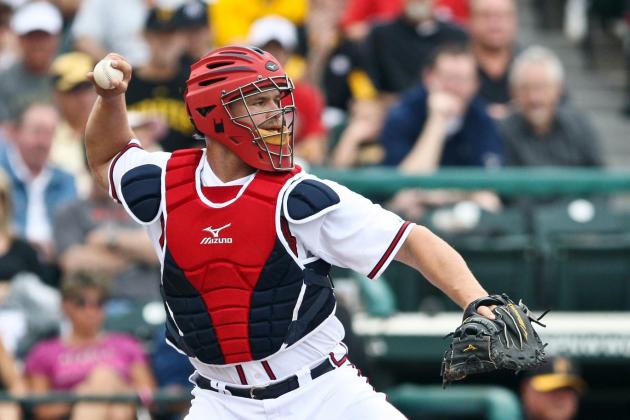 Rob Foldy-USA TODAY Sports

With Brian McCann injured and Christian Bethancourt still needing some time to develop, Evan Gattis jumped at the opportunity to be the everyday catcher for the Atlanta Braves. Gattis, who has only played in 49 games at the Double-A level, made the Opening Day roster after a very impressive spring training.
In 24 spring games, Gattis hit .368/.393/.772 with six home runs and 16 RBI. Although he might not have always been facing the best pitching, he hit well enough to convince the Braves to give him a shot. He's now hitting in the heart of their lineup and hitting quite well. His power hasn't subsided and he's making a strong case to stay in the big leagues once McCann returns.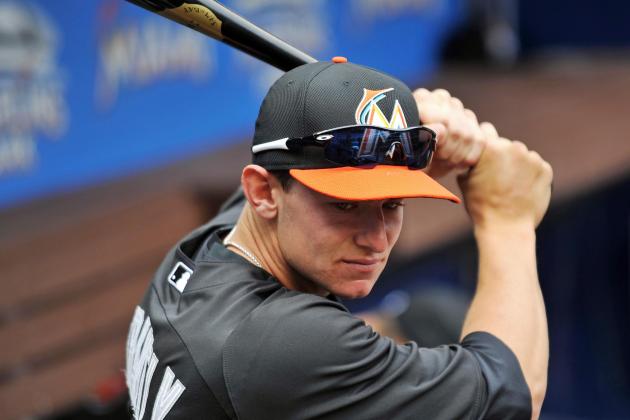 Steve Mitchell-USA TODAY Sports

The Miami Marlins only have one star on their team, and that's easily Giancarlo Stanton. But by the end of the 2013 season, Rob Brantly could join Stanton on that tiny list of strong talent. Brantly, a top prospect within the organization, hit very well in the minor leagues and has earned a spot on the team.
In 31 games with the Marlins last season, Brantly hit .290/.372/.460 with a trio of home runs and eight RBI. Even though the Marlins don't have a lot of good players, Brantly is already hitting in the heart of the lineup. He has a lot of potential and could end up being one of the top offensive catchers in baseball sooner rather than later. Brantly panning out would at least give Stanton one reason to want to keep playing for Miami.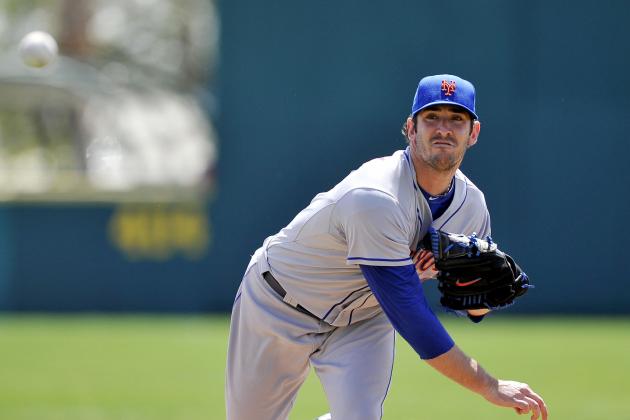 Brad Barr-USA TODAY Sports

The only way that the New York Mets are going to win the NL East in the next 10 years is if their top pitching prospects, Matt Harvey and Zack Wheeler, pan out. But while Wheeler waits in the minors for his opportunity, Harvey is getting the chance to pitch toward the top of the starting rotation.
Harvey, who pitched briefly with the Mets last season, is a very talented pitcher that looked very good in spring training. He's quickly risen through New York's farm system and has an overwhelming arm in terms of power. He should easily be striking out at least 200 batters per season if all goes according to plan. It's still very early in his big league career, but Harvey certainly has ace potential.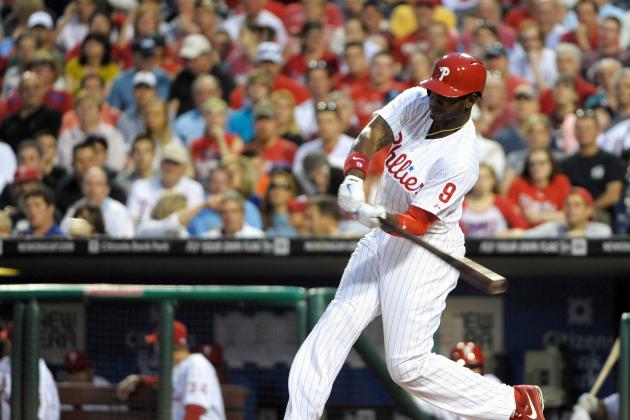 Eric Hartline-USA TODAY Sports

Domonic Brown is one of the most interesting cases in baseball. Once a top prospect, Brown hasn't been able to figure out the full story just yet, but he's running out of time to do so. Brown has played rather pedestrian-like in his couple of stints with the Philadelphia Phillies and 2013 may very well be his final chance to shine.
Brown couldn't have had a better spring training. He was hitting with a bunch of consistency and showed off his power, slugging seven home runs. But even though it's only been around 10 games, he's hitting nearly exactly the way he had been in the past, which isn't very good.
The Phillies really need a breakout season from Brown, and if he has one, there's a good chance Philadelphia sneaks into the postseason.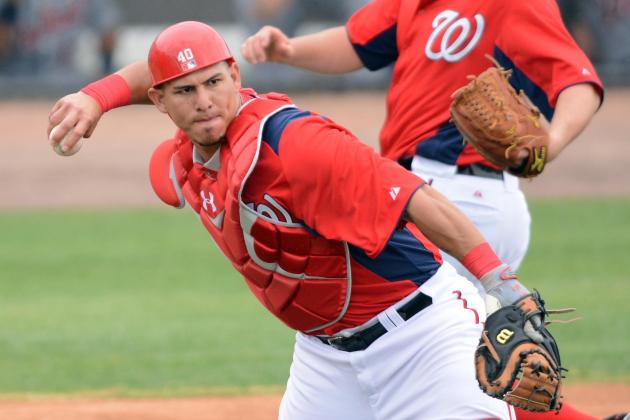 Brad Barr-USA TODAY Sports

Wilson Ramos was on the path to becoming one of the top young catchers in baseball until he tore his ACL last season. Ramos, who is expected to be the long-term catcher for the Washington Nationals, caught a bad break last season instead of catching pitchers the entire season.
In 2011, Ramos' first full season in the big leagues, he hit .267/.334/.445 with 15 home runs and 52 RBI. Last season was cut short and he hopes to return to the starting lineup regularly in 2013. This kid has a lot of power he's just waiting to show off.
He's been playing very well to start the year, and if he keeps it up, he could earn a higher spot in the batting order. Eventually, expect him to hit in the heart of it.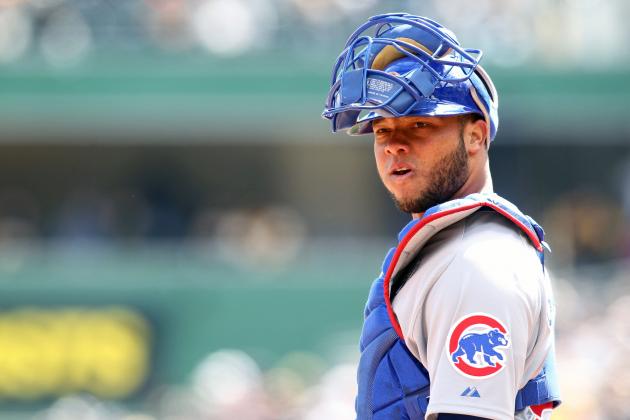 USA TODAY Sports

The Chicago Cubs won't be in contention for at least a couple of seasons, but by the time they start making the postseason, Welington Castillo will already be a star catcher. He's already a good defensive catcher and has the ability to turn into a great offensive catcher as well with a little work.
Castillo has a bunch of power that he shows off from time to time, but the problem is that he strikes out much too often. Last season, he struck out 26.8 percent of the time he stepped up to the plate. He has to cut down on the strikeouts if he's ever going to be a star. If he does, though, and also improves his consistency just a tad, he'll easily be an All-Star in the coming years.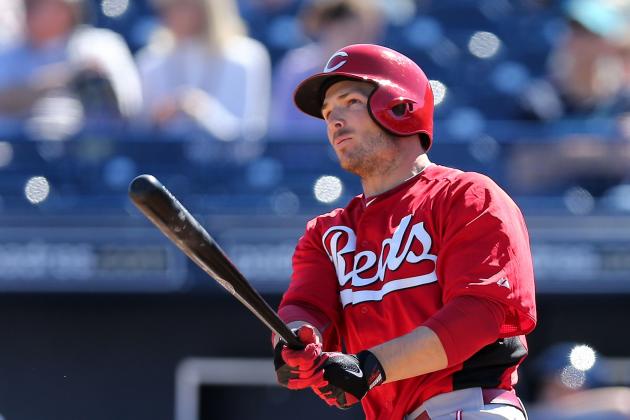 Christian Petersen/Getty Images

The Cincinnati Reds have a lot of talent on their roster, but Chris Heisey is one of the more underrated players that people need to start paying attention to. Heisey is currently the left fielder for the Reds, playing alongside Shin-Soo Choo in center field and Jay Bruce in right.
For a player entering his fourth season in the big leagues, Heisey has played relatively well thus far. What's in question is how much power he actually has. In 2011, he hit 18 home runs in 120 games. Last season, he again played in 120 games and got even more plate appearances, but only hit seven homers.
If he can hit close to 20 home runs in a full season, watch out. If he can't, he's still a very good left fielder.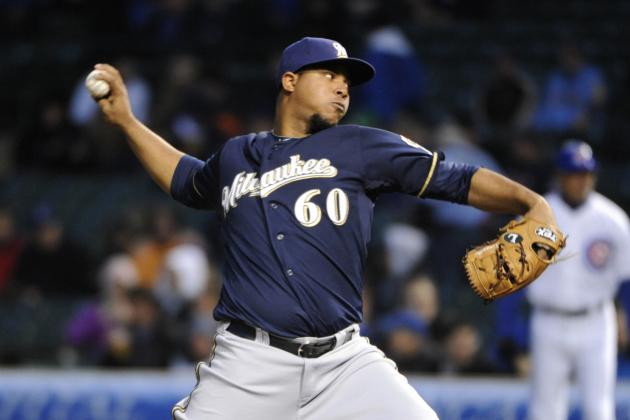 David Banks-USA TODAY Sports

Wily Peralta is the future of the Milwaukee Brewers pitching staff, whether he turns into an ace or ends up being the No. 5 starter.
But a lot relies on how well he pitches this season. He's one of the top prospects in the organization and is finally being given the shot at starting regularly.
Peralta only pitched in a handful of games last season and looked fine. This spring was a bit of a disaster, as it didn't appear that he was ever going to get out of innings. Command seems to be one of the biggest things holding Peralta back, something that he needs to straighten out immediately. If he can lower the number of walks he hands out each start, he can be an effective big-league pitcher.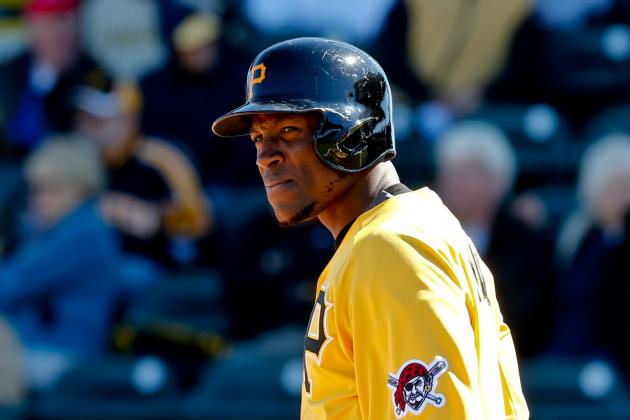 Derick Hingle-USA TODAY Sports

By the end of the 2013 season, the Pittsburgh Pirates might have a pair of five-tool outfielders instead of just one, Andrew McCutchen.
Starling Marte shows all of the signs of becoming a star in the big leagues. Heck, star is even in his first name. He shined in the minor leagues and the Pirates brought him up last season.
In 2012, he hit .257/.300/437 with five home runs and 17 RBI in 47 games while playing outstanding defense. The kid has great speed, and in a full season, could steal around 30 bags. Offensively, there's still room for improvement, but there's no question that he'll start hitting near .300 soon.
Marte should get Pirates fans to come to the ballpark each day. He's going to be that good.
USA TODAY Sports

Although I'm sure the St. Louis Cardinals would love to have Rafael Furcal healthy, Pete Kozma seems to make up for the loss each time he has to. Last season, Kozma took over and played just fine at shortstop.
This year, he'll be doing it again, as Furcal is expected to miss the entire season with elbow surgery.
You wouldn't think that Kozma was a good baseball player by looking at him, but he's quickly turning into one. He only has around 50 games of big league experience, but has hit well and has also played well defensively. The Cardinals can't ask for much more than that.
It's unclear as to where he fits into the big picture for St. Louis, but a strong 2013 could at least earn him the starting role again for next season.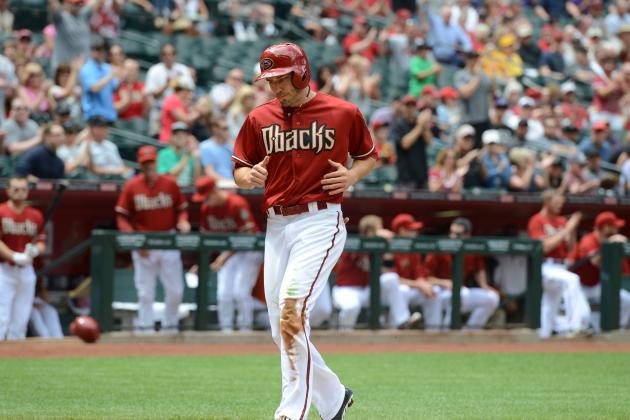 Mark J. Rebilas-USA TODAY Sports

Throughout the offseason, A.J. Pollock probably didn't think he had much of a chance of making the Opening Day roster with the Arizona Diamondbacks. Although Arizona traded Justin Upton, free agent Cody Ross took his spot in the outfield. Adam Eaton also seemed ready to make the full-time jump to the big leagues.
But injuries to Ross and Eaton opened up a slot for Pollock to play on a regular basis. One of the top prospects within the organization, Pollock has risen quickly through the Arizona minor league system and made his major league debut last season. He wasn't fantastic, but he got the job done. Now, he has to prove that he's worthy of staying in the big leagues once the two outfielders get healthy.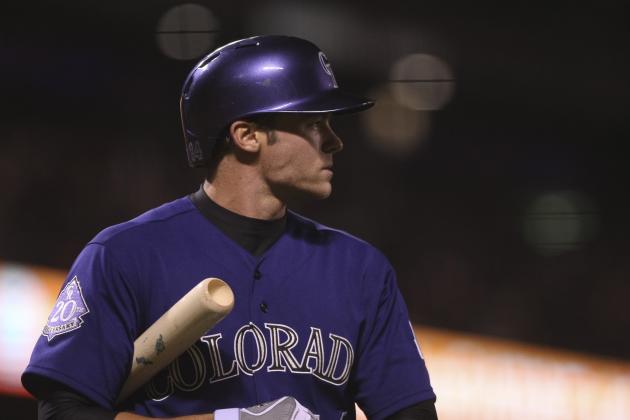 Kelley L Cox-USA TODAY Sports

There aren't many stars that play for the Colorado Rockies, but Josh Rutledge could certainly be added to that short list depending on how he plays this season. Rutledge had been so impressive in the minor leagues that Colorado promoted him to the Rockies after just around 200 games on the farm.
Last season, Rutledge hit .274/.306/.469 with eight home runs and 37 RBI in 73 games. For a rookie with limited time, those numbers aren't bad at all and they definitely show the type of potential he has. Playing a full season, Rutledge could put together a solid batting line with around 15-20 home runs.
If he could only work on his defense, he could quickly become one of the better second basemen in baseball.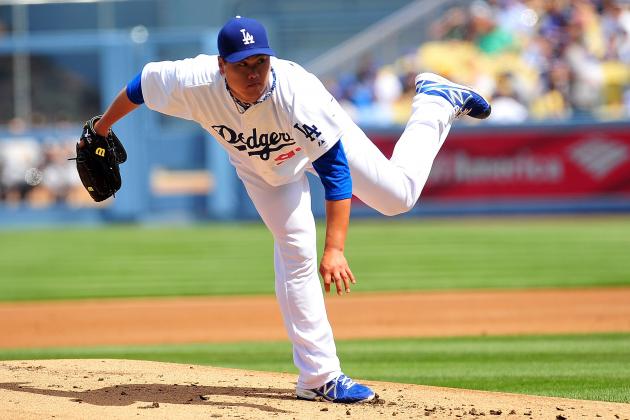 Gary A. Vasquez-USA TODAY Sports

The Los Angeles Dodgers have gone all out over the last nine months or so, stockpiling as much talent as possible through trades, free agency and international signings. While the Dodgers added an ace in Zack Greinke, they also picked up one of the best left-handers on the open market, Hyun-Jin Ryu.
Ryu had pitched very well internationally and captured the attention of many big league general mangers. The Dodgers won the bidding for him and managed to sign him before the deadline passed.
Although he didn't look very good in spring training, he's put together a couple of solid starts to begin his rookie season. No one knows what he's truly capable of yet, but so far, he looks like he could eventually be the third ace in the Los Angeles starting rotation.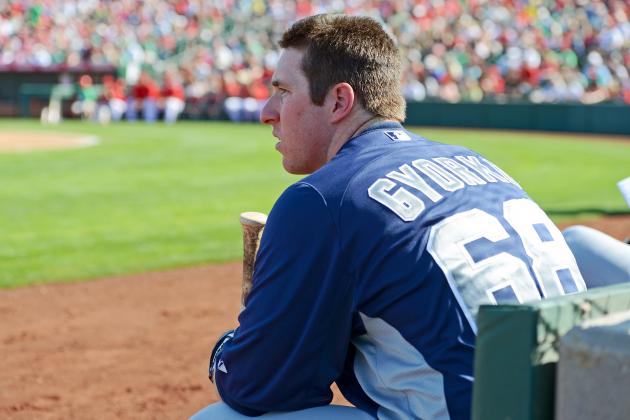 Jake Roth-USA TODAY Sports

The San Diego Padres may have one of the top up-and-coming players on their hands in Jedd Gyorko. Coming into the season, Gyorko was one of the top prospects in the organization and seemed ready to make the big league team.
After spring training, injuries to Chase Headley and Logan Forsythe created an opportunity with the starting second baseman role on the Opening Day roster.
It shouldn't have surprised anyone. In 92 Triple-A games last season, Gyorko was a mammoth, hitting .328/.380/.588 with 24 home runs and 83 RBI. He just absolutely destroyed minor league pitching and the Padres felt comfortable giving him the opportunity to hit major league pitching in 2013.
Although it's still very early, he has plenty of potential and could be in the running for NL Rookie of the Year later in the season.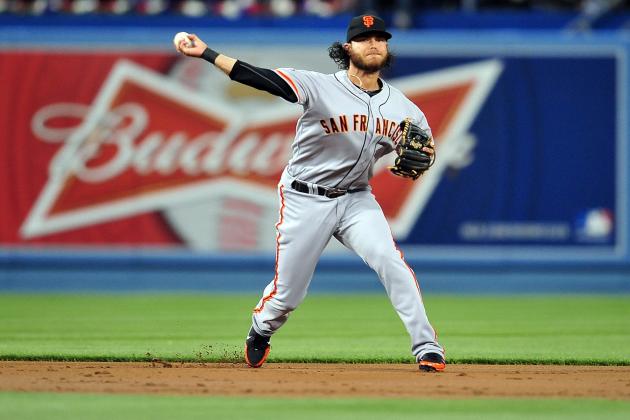 Gary A. Vasquez-USA TODAY Sports

The San Francisco Giants already have a bunch of star players, so it's tough to pinpoint one that isn't really one yet. It appears that while Brandon Crawford is a very solid option at shortstop, he could absolutely improve and become one of the best in the game.
Crawford has just two years of major league experience, but has already made a big difference with the Giants. He's very good defensive shortstop, but his offensive game needs some work. He's a career .236/.299/.338 hitter that doesn't have much power or much speed. If he could get on base more often in 2013, either through getting hits or increasing his walk rate, Crawford would be on the track to stardom.