Ranking the Most Feared Hitters in MLB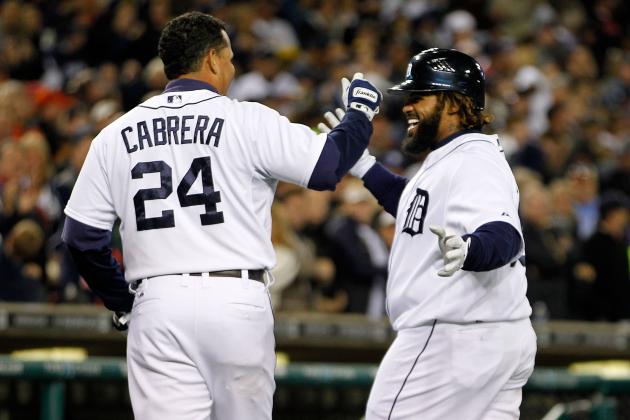 Gregory Shamus/Getty Images

Major League Baseball has somewhat transitioned into a pitcher's league—as we've seen an increase in perfect games and no-hitters the past few seasons—but the league still has its share of feared hitters that no pitcher wants to see in the batter's box.
From on-base percentages to threats to go deep, each hitter brings an arsenal to the plate that has proven to overpower pitchers in the past.
So who made the cut for the 15 most dangerous hitters in baseball today?
Let's find out.
Begin Slideshow

»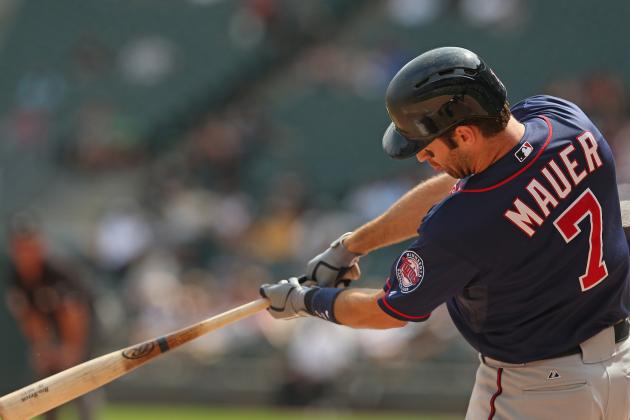 Jonathan Daniel/Getty Images

Joe Mauer, C, Minnesota Twins: MLB's 2009 AL MVP has been somewhat derailed by injuries, but Joe Mauer is still an on-base machine (career .404) and has hit better than .300 in six seasons.
Carlos Gonzalez, LF, Colorado Rockies: Carlos Gonzalez is always a threat to go deep, hitting at least 22 home runs the past three seasons, including 34 in 2010. He's a career .300 hitter with an OBP over .350.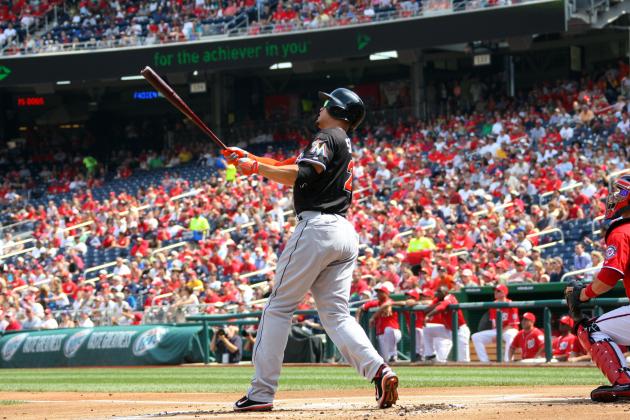 Ned Dishman/Getty Images

If Giancarlo Stanton continues to blast home runs at this pace, he's going to be a dangerous hitter for the next 10-plus years in MLB.
Stanton hit 22 long balls as a rookie and followed that up with 34 in 2011 and a career-high 37 last season, when he hit .290 and drove in 86 runs for the Miami Marlins.
Stanton doesn't have much protection in the Marlins' lineup, so his numbers aren't going to jump out at you, but the 23-year-old slugger is always a threat to go deep.
If Miami can put some pieces around Stanton and add some offense, he'll emerge as one of the best hitters in the National League pretty quickly if he hasn't already.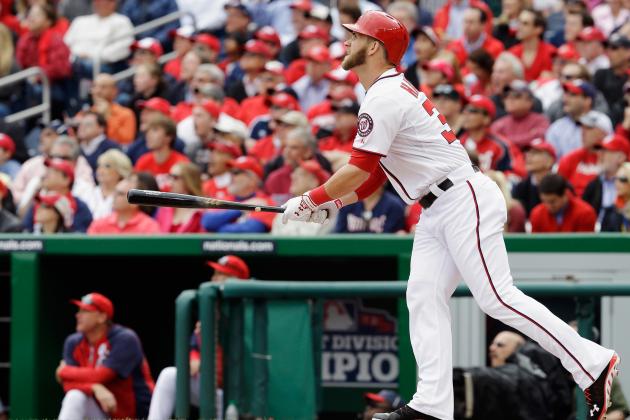 Rob Carr/Getty Images

He's only 20, but no pitcher wants to see Bryce Harper step into the box.
Harper earned NL Rookie of the Year rights after hitting .270/.340/.477 with 22 HR, 59 RBI, 18 stolen bases and 98 runs scored.
After a full season under his belt, Harper put some work in during the offseason and it showed, as he led all hitters during spring training with a .478 average. He's carried those efforts into the regular season, blasting three home runs already and owning an average of .360.
We all knew Harper would be a star in MLB, but I'm not sure we thought that it would come this soon. As he continues to grow in the game and enter his prime, there's no doubt that Harper will continue to evolve into a deadly hitter.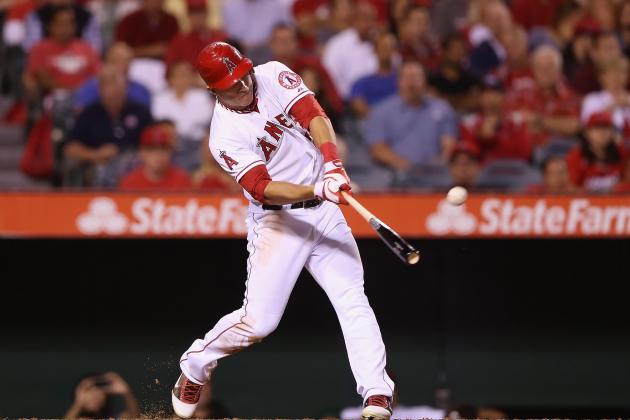 Jeff Gross/Getty Images

While there's only one season to judge Mike Trout on so far in his young career, it was one impressive season that has him on this list.
Trout took MLB by storm in 2012 by hitting .326 with 30 HR, 83 RBI, 129 runs scored and 49 stolen bases while posting the highest WAR in the league, according to Fan Graphs.
His rare combination of power and speed makes him one of the most dangerous hitters in the majors, especially when looking at his 2012 numbers with runners in scoring position, when Trout hit .324 with an OPS of .952.
We're seeing a star blossom right before our eyes, and I'd bank on Trout being one of the most feared hitters in the game for years to come.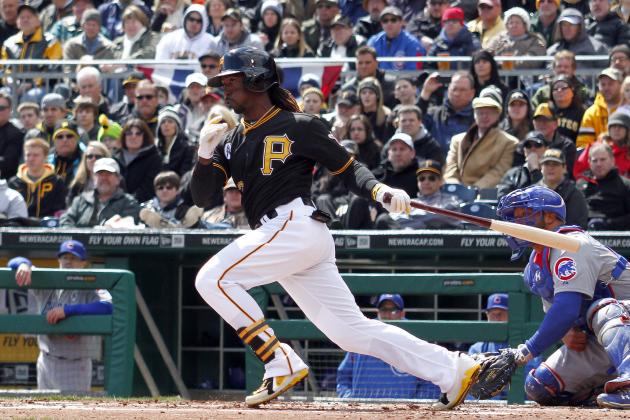 Justin K. Aller/Getty Images

Andrew McCutchen is still a rising star in MLB, but after a 2012 campaign that saw him hit .327 with 31 homers and 96 RBI, he should be thought of as a dangerous hitter around baseball.
Not only can McCutchen beat you with the long ball, but he's got speed as well, as the 26-year-old has swiped at least 20 bags in each of his first four seasons.
"Cutch" was solid against both righties and lefties in 2012, hitting well over .300 against both and owning a .975 OPS with runners in scoring position.
The two-time All-Star has improved his numbers each season, and if that trend continues, 2013 will likely see McCutchen knock in 100 runs for the first time in his career.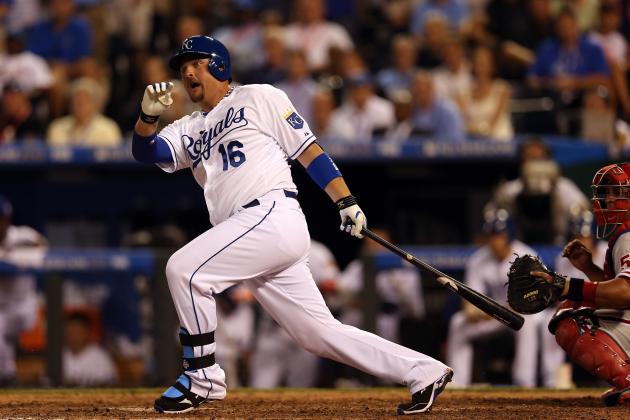 Jonathan Daniel/Getty Images

Billy Butler doesn't receive anywhere near the amount of respect that he deserves since he plays for a small-market team, but make no mistake about it—Butler is one of the most dangerous hitters in baseball.
The 2012 All-Star is an on-base machine, owning a career .363 OBP to go with a .300 average. Butler had a breakout season last year, hitting .313 with a career-high 29 HR and 107 RBI while boasting an .883 OPS.
Looking at his three-year splits, Butler has hit .312 with runners in scoring position and sported an on-base percentage of more than .400 in those situations.
At just 26, Butler is just beginning to bud as a true hitter in baseball. If he continues to build upon what he did in 2012, no pitcher will want to face Butler when the game is on the line.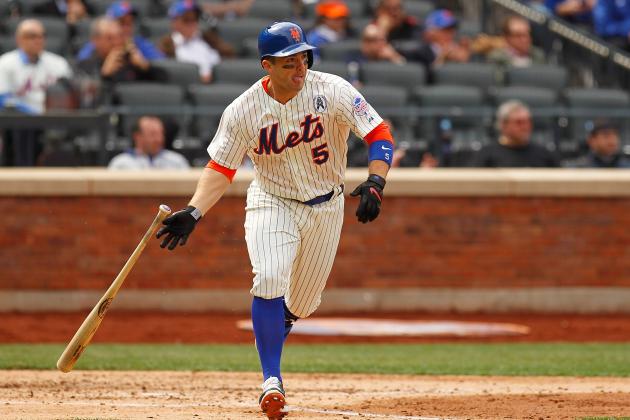 Mike Stobe/Getty Images

David Wright has been one of the most steady hitters in the game over the past nine seasons, posting six seasons of at least a .300 average, with four of those seasons also coming with 100 RBI.
On a New York Mets team that has pretty much lacked offense since Wright joined the squad in 2004, he's consistently been near the tops of the NL rankings in terms of batting average and RBI while posting the fifth-best WAR in 2012.
He's already off to a hot start here in 2013, going 8-for-24 (.333) with four RBI and five runs scored, leading the Mets to a 5-2 record to begin the season. At just 30 years old, Wright has plenty left in the tank to continue giving opposing pitchers nightmares.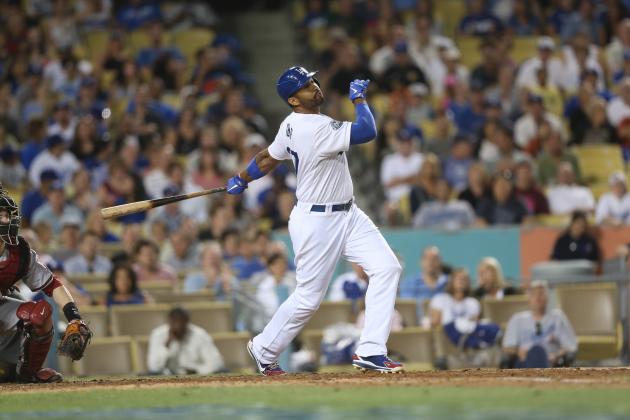 Stephen Dunn/Getty Images

Looking back at Matt Kemp's 2011 campaign that saw him miss out on the 40-40 club by just one home run, Kemp has to be considered one of the most feared hitters in MLB.
He's a career .293 hitter but has hit better than .300 the past two seasons and has launched at least 23 HR the past four seasons, highlighted by 39 in 2011. What makes Kemp so dangerous is his ability to get on base and swipe a bag or beat you with the long ball in a crucial moment of a game.
With runners on, Kemp has hit .301 and driven in 244 runs the past three years, meaning pitchers don't want to see this guy in the batter's box with men on base.
The two-time All-Star was bogged down by injuries last season, but if we know Kemp, he'll be back with a bang in 2013.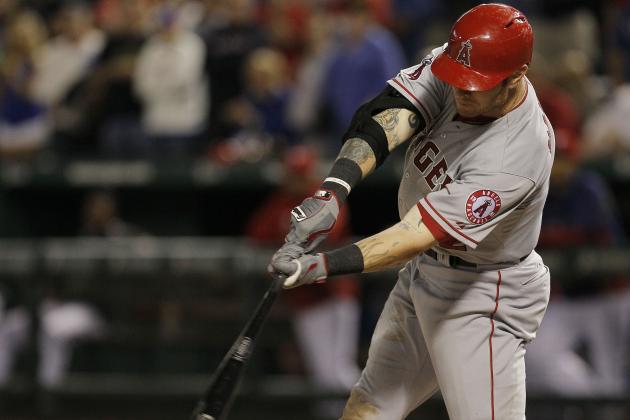 Brandon Wade/Getty Images

Despite a terrible 2012 postseason with the Texas Rangers, Josh Hamilton is still one of the deadliest hitters in all of baseball.
Everyone seems to forget Hamilton's torrid stretch during the first half of last season, when he hit .308 with 27 HR and 75 RBI by the All-Star break. Although he finished the season at .285, 43 HR and 128 RBI, fans seem to only remember his 0-for-4 performance against the Baltimore Orioles in the wild-card playoff game.
Now with the Angels, Hamilton should still be considered a dangerous hitter not only because of the talent he possesses, but also because of the protection he'll receive in L.A.'s lineup with the likes of Albert Pujols, Mike Trout and Mark Trumbo.
He may be off to a rough start here in 2013, but once he gets it going, Hamilton will continue to solidify himself as one of the best hitters in the game right now.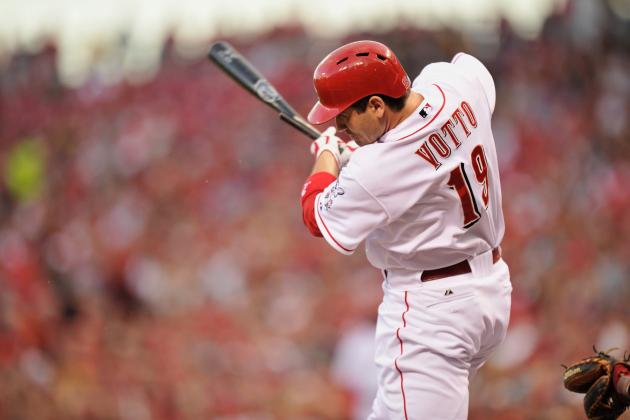 Jamie Sabau/Getty Images

A career .316 hitter and three-time All-Star, Joey Votto has to be considered one of the most feared hitters in baseball.
The 2010 NL MVP has hit better than .300 for four consecutive seasons and is known around Cincinnati for coming through in the clutch for the Reds.
In the past three seasons combined, Votto is .375 with runners in scoring position, posting a 1.197 OPS during that span.
Votto earned MVP rights in 2010 when he hit .324, blasted 37 homers and drove in 113 RBI. If he can stay healthy this season, there's no doubting that Votto will finish near the tops of the NL in nearly every statistical category.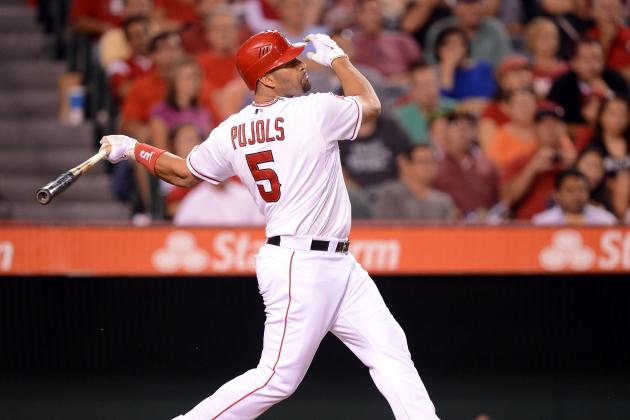 Harry How/Getty Images

Even after a dismal start to the 2012 season, Albert Pujols still put up his usual gaudy numbers in his first season with the Angels.
Pujols' first homer didn't come until May 6 last season, but once he got going, it all clicked, as he finished the season with 30 homers, 105 RBI and a .285 average. The batting average was low for what Pujols is capable of, but we'll forgive him for hitting under .300—something he's done just twice in his career.
With a year in L.A. under his belt, I think we'll see Pujols get back to the hitter he was in St. Louis, especially in an improved Angels lineup. He's already got two home runs this season to go with a .429 OBP.
Now with the added protection of Josh Hamilton and a budding Mike Trout in the lineup, Pujols remains one of the most dangerous hitters in today's game.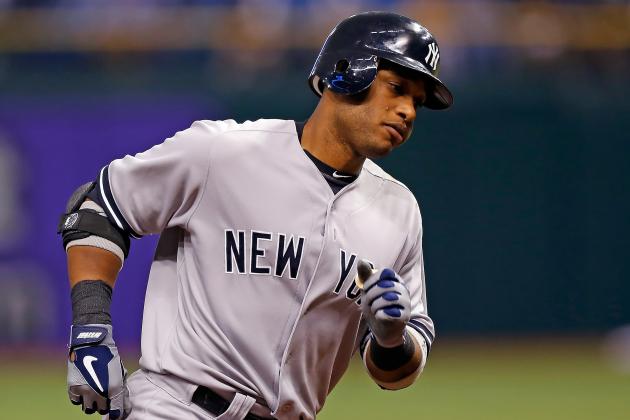 J. Meric/Getty Images

All you have to do is watch Robinson Cano for five minutes to see that he's the smoothest in the game and has all the tools to be a Triple Crown winner in MLB.
As a career .308 hitter, Cano launched a career-high 33 HR in 2012 and posted a 7.8 WAR, which ranked second in baseball, according to Fan Graphs. Even without the protection of Alex Rodriguez in the lineup for most of the season, Cano still hit .313 and drove in 94 runs.
The four-time All-Star has strung together four seasons of a plus-.300 average and .850 OPS and has hit at a .311 average with 30 long balls and more than 100 RBI per season the last three years.
If you saw the clinic he put on during the 2013 World Baseball Classic, you know what the 30-year-old second baseman is capable of. If he can get his contract situation out of the way, Cano can focus on keeping his stature as one of the game's best hitters.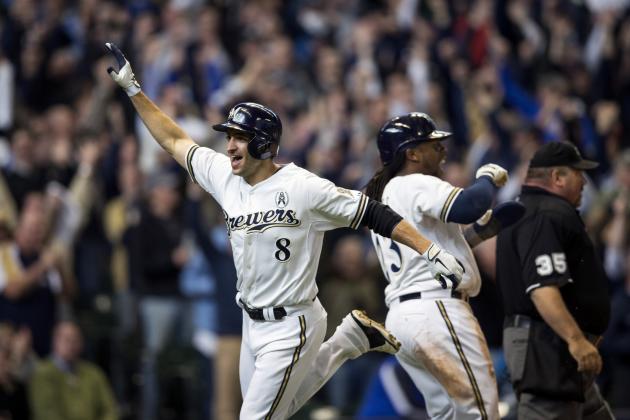 Tom Lynn/Getty Images

Since entering the majors and winning the Rookie of the Year award in 2007, Ryan Braun has been a thorn in the side of most MLB pitchers.
The 29-year-old outfielder has hit at least 25 home runs in every season and has five straight seasons of 100-plus RBI, highlighted by his 2011 NL MVP campaign, when he hit .332 with 33 homers and 111 RBI.
According to Fan Graphs, Braun boasted the third-highest WAR in baseball last season, with a 7.7 mark.
Braun has averaged 33 long balls and a .947 OPS the past three seasons while hitting .318, making him a hitter that no pitcher wants to face.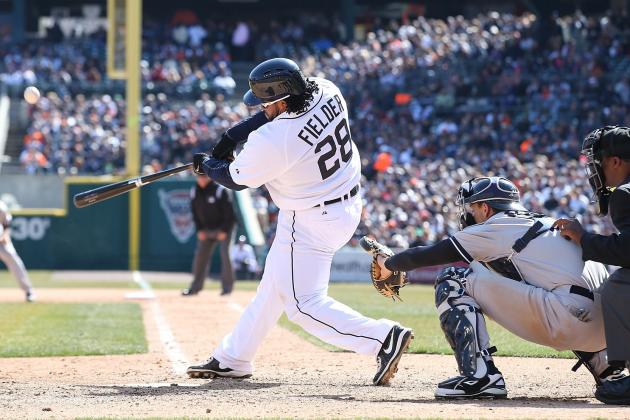 Leon Halip/Getty Images

Now with six straight seasons of at least 30 homers, Prince Fielder has emerged as one of the most feared hitters in the game, especially after joining forces with Miguel Cabrera and the Detroit Tigers.
Last season saw Fielder post the highest batting average of his career (.313), and he was just as good no matter who was on the mound, as his lefty/righty splits were .289/.328.
With RISP last year, the 28-year-old first baseman hit .338 and boasted an OPS of 1.031 as the Tigers went all the way to the World Series before being ousted by the San Francisco Giants.
Fielder already has two homers and eight RBI this season and has shown no signs of a World Series hangover.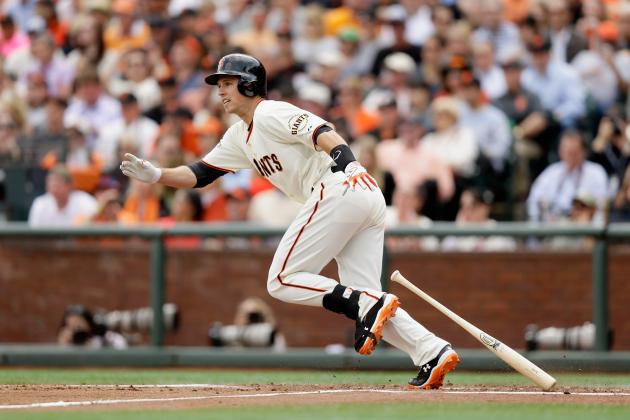 Ezra Shaw/Getty Images

Your 2012 NL MVP and Comeback Player of the Year, Buster Posey, is undoubtedly one of the most dangerous hitters in MLB.
Posey battled back from injury in 2012 to lead MLB with a .336 average to go with 24 HR and 103 RBI while leading the San Francisco Giants to their second World Series title in three years.
The 26-year-old hit .340 with RISP and posted the fourth-best WAR (per Fan Graphs) while owning an OBP of .408. Opposing pitchers know that if they throw anything near the inner-half of the plate, Posey is going to send it for a ride.
As long as he remains healthy, Posey has a bright career ahead of him, already owning two championship rings.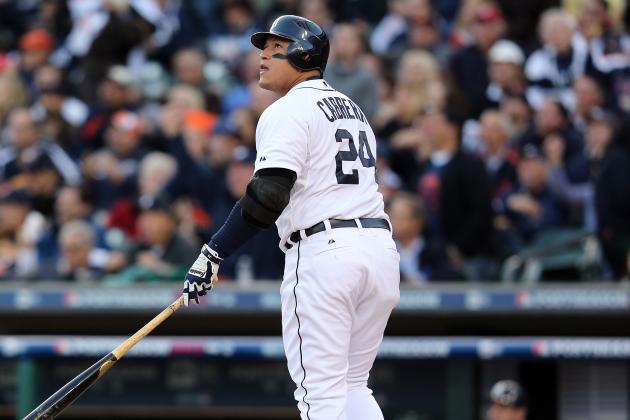 Leon Halip/Getty Images

After winning the first batting Triple Crown since 1967 during the 2012 season, Miguel Cabrera is without a doubt the most feared hitter in the majors.
In a season in which Mike Trout seemed to steal the show, Cabrera rose above the competition to hit .330/.393/.606 with 44 long balls and 139 RBI while leading Detroit to the World Series.
Cabrera hit .300-plus against both righties and lefties, was just as effective before and after the All-Star break and was a monster with RISP, hitting .356 to go with a 1.004 OPS. Furthermore, with two outs and RISP, the 2012 AL MVP hit an astonishing .420 with four homers and 29 RBI.
Already owning six RBI in 2013 with a .407 OBP, Cabrera is off to another fast start and leaves no doubt in anyone's mind that he's above and beyond the best hitter in baseball.
Follow me on Twitter: Follow @Pete_Schauer