Draft Prospects Who Would Fit Perfectly with Indianapolis Colts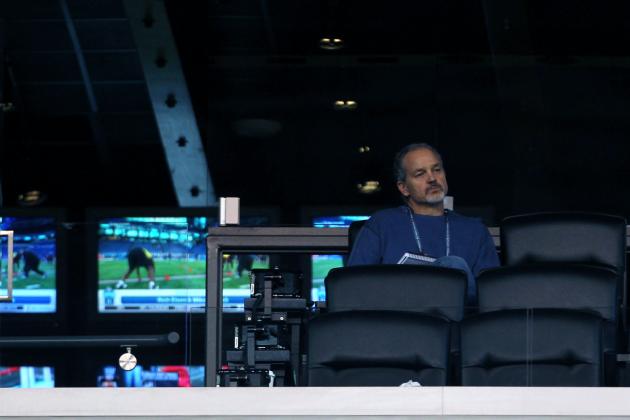 Brian Spurlock-USA TODAY Sports

The Indianapolis Colts may not have the most draft picks, but they will still be able to bring in prospects that would fit very well with this team.
Last season was definitely a success. After going 2-14 in 2011, they were able turn it around quickly, going 11-5 and making a playoff appearance.
A lot of that had to do with the great rookie class last season. Guys like Andrew Luck, T.Y. Hilton and Vick Ballard were all able to step up. In this year's draft, they have a chance to bring in another great class of young players.
With the 24th overall pick, Ryan Grigson is in a situation where he can select the best player available who will also mesh well with the team. There are also other appealing prospects later in the draft who can find their place in Indianapolis.
The 2013 NFL draft features plenty of talented players. Here are a few who would fit right in with the Colts.
Begin Slideshow

»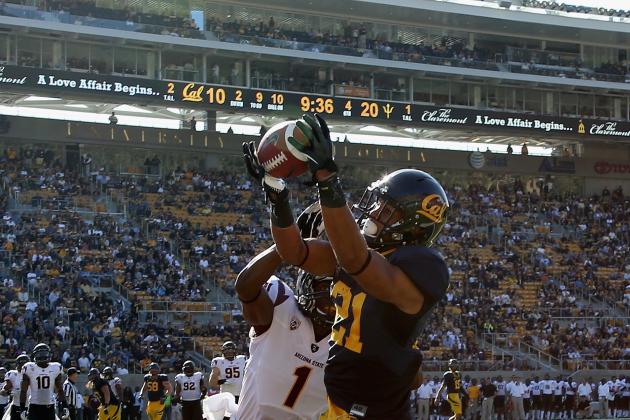 Ezra Shaw/Getty Images

One of the most obvious needs for the Colts is a No. 2 wide receiver. The departure of Donnie Avery may not be upsetting to Colts fans, but the need for a guy opposite Reggie Wayne is still there.
The Colts recently signed Darrius Heyward-Bey to a one-year deal. Even though he still has a lot of potential, he has yet to prove himself. A one-year deal means that the Colts could likely be done with him after 2013 and will then still be without a true No. 2 option.
Keenan Allen makes a lot of sense with the No. 24 overall pick. He's a very athletic receiver who can be both a solid route-runner and a deep threat. At 6'2'', he can win a lot of jump balls against defensive backs, but his long legs are what make him such an appealing guy. He can get really low and run routes better than almost any other prospect in the draft.
Allen has the skills to be a great receiver for the next decade. The Colts wouldn't regret picking him up in the first round.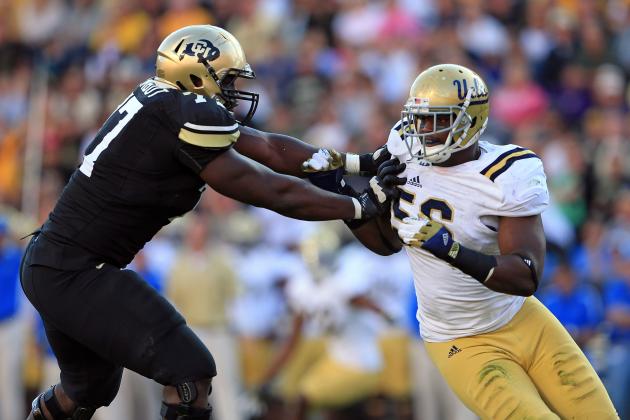 Doug Pensinger/Getty Images

Defense was a problem for the Colts last season. They ranked 21st in pass defense and 29th against the run.
If they hope to make a playoff push next season, they need to look at their defensive line.
There might not be a more versatile defensive end than Datone Jones in this year's draft. He has the size and strength to contain the run while also possessing great speed and quickness off of the snap to get to the quarterback.
The Colts have been very busy in free agency on the defensive line, adding names like Ricky Jean-Francois and Aubrayo Franklin. However, the Colts still need a defensive end to eventually replace the aging Cory Redding.
The ability to stop the run makes Jones a desirable prospect for the Colts. The move to a 3-4 defense was a rough one last year, but a presence like Jones on the defensive line would help the team immensely.
Overall, Jones is a defensive end that can do almost everything well. The transition to the NFL may be difficult—since he will be going up against more experienced offensive linemen—but he has the look of a dominant presence in the league.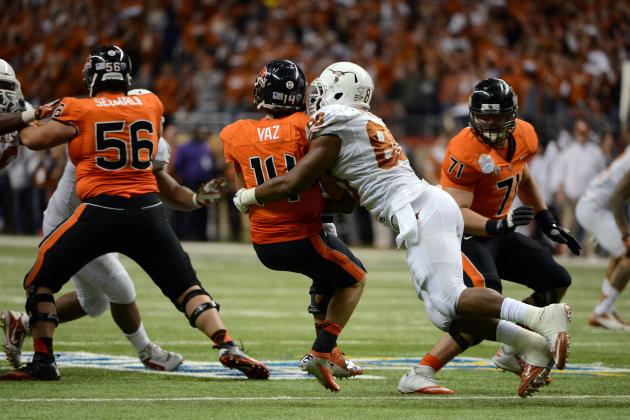 Brendan Maloney-USA TODAY Sports

Something that needs to be addressed long term for the Colts is their lack of a pass rush. They only had 32 sacks last year, ranking only 23rd in the NFL.
The release of Dwight Freeney and the decreasing production from Robert Mathis means that the team needs to find a long-term prospect who can rush the passer.
Alex Okafor can become the pass-rusher that the Colts desperately need. Listed at 6'4'', he is a big guy who shows a lot of quickness off of the ball. He is able to use several moves to get extended off of offensive linemen and get to the quarterback when needed. He is also capable of bringing down runners in the backfield.
The big question surrounding Okafor is where he will play. Some consider him to be a 4-3 defensive end while others believe he could play as a 3-4 outside linebacker.
In the Colts' case, they could move him to the outside linebacker position in their 3-4 defense. He certainly has the size to manhandle opposing linemen while being quick enough to bring QBs down.
Okafor could fit well in the 3-4 scheme. He's strong enough and fast enough off of the ball to get to the passer. Even though the team brought in Walden, he isn't the long-term answer for the defense.
This draft is filled with pass-rushers, and Okafor is one who makes sense in Indianapolis.
George Frey/Getty Images

One thing that the Colts learned last year is that the offensive line needs to be deeper. With so many players going down due to injury, the entire line suffered, and Andrew Luck took a beating.
While Grigson was able to bring in Gosder Cherilus and Donald Thomas, depth is still a concern on the O-line. While they likely won't take a linemen early on, they could be looking for someone in the later rounds.
If that is indeed their plan, Sam Brenner from Utah would be an ideal choice. He may be a big guy, listed at 6'4'' and 305 pounds, but he is surprisingly quick on his feet. He's not the best at run-blocking or pass-protecting, but he can hold his own.
What Brenner lacks in skill, he makes up for in versatility. He will be able to move around the offensive line and fill in where needed.
The Colts need depth almost everywhere on the line, and Brenner would be a solid fit as a late-round pick. While he likely won't be a starter, he will be able to step in when someone else gets hurt.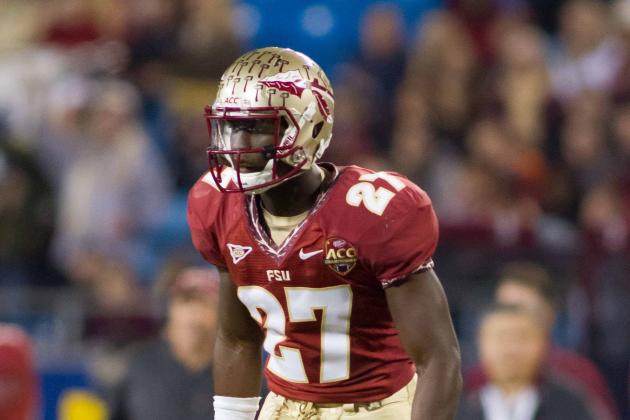 Jeremy Brevard-USA TODAY Sports

Although the Colts were able to add Greg Toler to go along with Vontae Davis, they still will likely need another defensive back in today's pass-heavy league.
If they're looking for a corner that can eventually become a Pro Bowl-caliber player, then Xavier Rhodes is someone they should definitely take a look at.
As far as defensive backs go, Rhodes is a pretty big guy. He's listed at 6'1'' and 210 pounds, whereas most guys are usually under 6'0'' and 200 pounds.
Rhodes excels at pressing and jamming receivers on the line, using that larger size to his advantage. He is also able to keep up with receivers with his speed, which was highlighted by running 4.43 seconds in his 40-yard dash.
It's pretty rare that you see a prospect play as physically as Rhodes did in college. The Colts need a guy like that since teams took advantage of their softer secondary all season. If they decide to pick up another cornerback, Rhodes could be the best available option.