Who's the Most Hated Player in the Game of Baseball Today?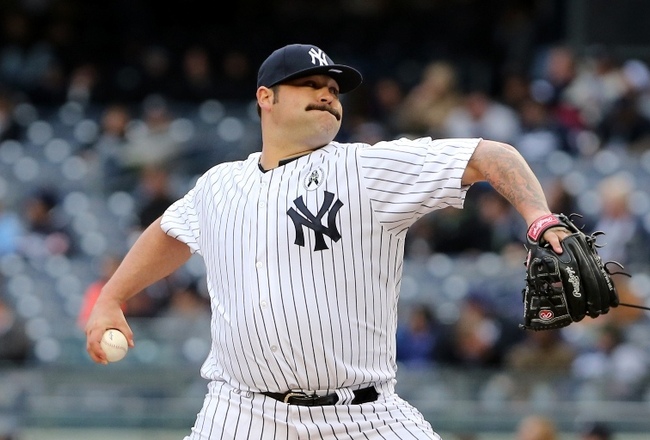 Most people can't tolerate Joba Chamberlain of the New York Yankees...or the fuzz growing on his upper lip. Anthony Gruppuso/USA Today Sports

Public opinion is constantly in flux, but as the 2013 MLB regular season kicks off, who has the distinction of being baseball's most hated player? Bleacher Report responds to that inquiry by ranking the top 10 villains in the game today.
In June 2012, a Men's Journal sample of 100 active players found A.J. Pierzynski very objectionable (h/t Scott Boeck, USA Today). Alex Rodriguez and Nick Swisher also received frequent mentions in the anonymous poll.
But we're not only concerned with how the men in uniform feel. Being universally disliked also means offending umpires, coaches, fans, broadcasters, beat writers and the league itself.
Though we're dealing with an inexact science, these rankings attempted to include all the least popular individuals.
Keep Reading