Considering the NFL is the richest league in the history of any sport, I get asked all the time what I think about the economics of football. I do not have records to the financials of the 32 NFL teams, and this was a point of contention for players in the past bargaining round. How could the NFLPA, as a union, ever have a fair negotiation with the NFL if the teams would not open their books?
What I do know is the NFL is a money-making machine, and everyone involved stands to gain from the success of the sport.
The NFLPA and NFL were able to hammer out a solid collective bargaining agreement (CBA) that will keep labor peace between the two sides through 2021. The 10-year pact signed in 2011 rewarded the players with better benefits, less practice time and a rookie "salary cap."
The rookie pay scale was put in place so high draft picks, who occasionally don't pan out, receive less guaranteed money than in previous years. Veteran players throughout the NFL were pleased with this new system because then those dollars that had previously gone to unproven rookies would be doled out to players who have earned their stripes.
Some people will look at the veteran contracts signed this year in free agency and say the system works perfectly, while others will say the system is flawed.
Baltimore Raven Super Bowl-winning quarterback Joe Flacco signed the richest contract in NFL history right as the 2013 free-agency period was about to kick off. Flacco was rewarded for his play late in the season and was able to parlay that success into a $120.6 million deal.
Pundits of the new collective bargaining agreement would say this is exactly what the system is in place for. Instead of players who get big contracts based on college success, NFL players are now being rewarded for excelling at the NFL level.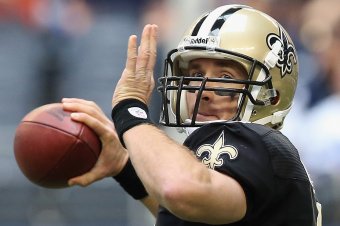 Ronald Martinez/Getty Images
Last year, New Orleans Saints quarterback Drew Brees signed what was then a record-breaking contract because he proved he earned his paycheck on the field. The big-money contracts are not limited to quarterbacks, either. This year alone, linebackers Paul Kruger and former undrafted-free-agent Dannell Ellerbe hit the jackpot by scoring huge contracts in free agency.
Teams are still willing to pay for what they view as top talent, but the difference from years past is that NFL teams have become more cap savvy. In the 1990s, most teams had maybe one person in the whole organization working on player-related finances. Now, teams have entire departments dedicated to the salary cap and the associated rules.
The contract structures have evolved over time, and teams are always looking to gain an advantage in this area. When scouting a player in free agency, medical risk and personality traits are given as much credence as on-the-field performance. The salary-cap departments now work hand in hand with the personnel departments, medical staff and coaching staff.
Before the new CBA, most teams used a lot more resources preparing for the NFL draft than free agency. A team possessing a top-15 selection could not afford to misuse that pick, or the franchise would be handcuffed for years to come. NFL teams do not think like that as much anymore.
The Kansas City Chiefs will do everything they can to select a player who will play and be a productive starter for the club for the foreseeable future. But with a price tag totaling around $24-25 million, the Chiefs do not have to hit a home run.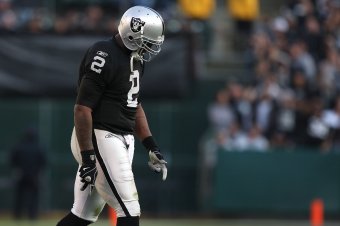 Jed Jacobsohn/Getty Images
In 2007, under the former CBA with no rookie pay scale, the Oakland Raiders paid JaMarcus Russell $39 million in guaranteed money over three seasons. The Raiders franchise is still feeling the effects.
Mainstream media has changed the finances of the NFL as well. With the advent of Twitter, Facebook and blog sites, every workout, visit and transaction is scrutinized. Details of NFL contracts are made public almost instantly. This makes players and fans more conscious than ever about who is making what and why.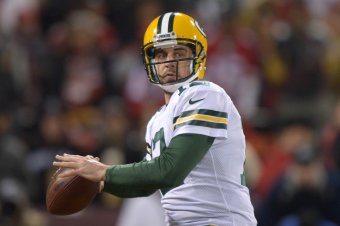 Kirby Lee-USA TODAY Sports
Positions like quarterback have a high price tag due to the complexity of the position, as well as the popularity of the role. An NFL that was once proud to proclaim "defense wins championships" now trumpets "it's a passing league." The ink was not even dry on Flacco's contract before the debate started on how much Green Bay Packers quarterback Aaron Rodgers would command in salary.
While the quarterback's pay increases, other positions are devalued and no longer viewed as high-dollar entities. Take the running-back position for instance. With the success of rookies like the Washington Redskins' Alfred Morris and Tampa Bay Buccaneers' Doug Martin, NFL teams have not been paying runners as much as in the past. More NFL teams are working on running by committee and allocating dollars to other positions.
This is not a new concept, though. For years, the running-back position has slowly taken a back seat to other positions on offense, such as wide receiver, tight end and the new role of H-back. Recent contracts signed by Rob Gronkowski and Jared Cook are proof of this trend. I hear fans arguing all the time about players like Ahmad Bradshaw, Felix Jones and Rashard Mendenhall. They do not understand why they either cannot find work or, in Mendenhall's case, why he only received a one-year contract in Arizona.
Part of the issue is the life expectancy of the position, while the rest has to do with injury history. While I will agree that the NFL has its haves and have-nots, as do all other professional sports and every walk of life, there is no perfect system and there is always room for debate.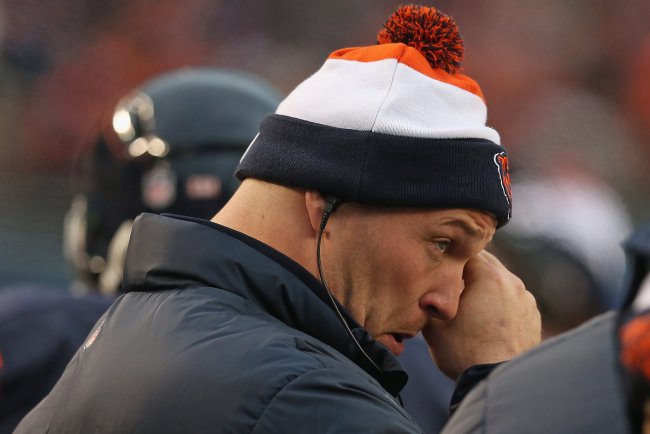 Jonathan Daniel/Getty Images
It's the same case for linebackers in the NFL. Besides Kruger, Ellerbe and Philip Wheeler, not many linebackers got long-term deals. Future Hall of Fame linebacker Brian Urlacher was shown the door in Chicago for not accepting what he deemed to be an offer below his actual market value. But the economics of the NFL and the value of certain positions force teams to make tough business decisions that we as fans may not like.
With the NFL becoming so pass-happy, NFL front offices now look at nickel cornerback as a more important position than linebacker because the third corner is on the field so much. Though Urlacher is one of the best of all time, he is out of a job because NFL teams feel as if he has lost a step. While that may be fiction or reality, what is the truth is all 32 teams are looking to make a profit and will do what they believe is in the best interest of their organizations to succeed.
The size and speed of the players make the game incredible to watch, but also expose them to greater risk of injury. Teams safeguard against this by using a three-year window in the length of a free-agent deal. Looking at any of the contracts finalized during this free-agent period, almost all can be voided by the team after three years.
Players and agents understand this, and it's one of the reasons they fight so hard for guaranteed dollars. This is also why there are so few players who finish up their careers with the same team.
The NFL is growing at a record rate in terms of global reach and popularity. Salaries will continue to climb for select positions, and while fans may feel as if they are shortchanged when their favorite player moves on, such has always been the case in this constantly transforming league. As long as the fans keep watching, reading and talking about the NFL, the economics of the sport will continue to evolve.