2013 NFL Free Agency: Ranking the Three Most Notable Available Free Agents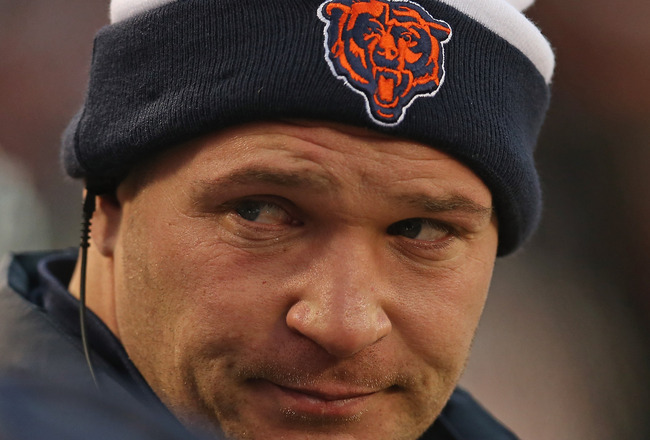 Jonathan Daniel/Getty Images
While the buzz from 2013 NFL free agency has most definitely died down, there are still some players available that can make impacts.
Mike Wallace, Wes Welker, Anthony Spencer, Joe Flacco and Ed Reed are among some of the big names that have signed lucrative contracts. Since free agency started on March 12, there has been lots of hype and a lot of big moves.
But which big names are poised to make big signings? Here are the three best remaining free agents.
3. Nnamdi Asomugha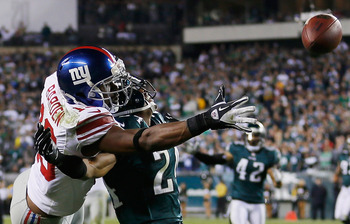 Rob Carr/Getty Images
Nnamdi Asomugha was a shutdown corner with the Oakland Raiders, and there are teams in need of his services.
Asomugha struggled mightily with the Eagles after signing a lucrative deal, and he was cut after the second year of his five-year deal. Despite some interest, Asomugha remains unsigned. He didn't intercept a pass in 2012, although he recorded 55 tackles.
Teams in need of secondary depth, like the San Francisco 49ers, could definitely use a potential shutdown corner like Asomugha. With the right fit and a winning environment, Asomugha can bounce back from rough times in Philadelphia under less pressure, which could definitely lead to success.
Asomugha is best when up tight against a receiver, and he got a lot of those looks in Oakland with the Raiders. However, he wasn't used properly in Philadelphia, which limited his production. Asomugha can be effective if he is used properly, and he can even take some of the best receivers and shut them down.
According to this NFL.com article, Asomugha was thrown at an incredible 98 times from 2008-2010. In 48 games, he was thrown at 98 times, which is about two times per game. Because of that, one receiver was basically taken out of the game. Having a guy like that on your team could change everything and drastically improve the secondary.
Asomugha is still at an age where he can do damage, as he is 31. Teams can get him cheap due to his struggles in 2011 and 2012, and if Asomugha reverts to his Raider ways, they'll get a bargain. He is a low-risk, high-reward signing, and he is one of the most talented players on the market.
And if he can produce again in 2013, he may be one of the best signings this offseason.
2. John Abraham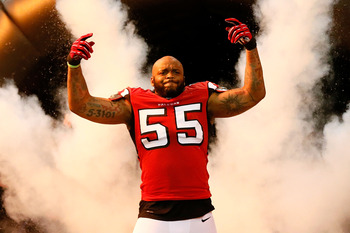 Kevin C. Cox/Getty Images
While Abraham has lost a step, whichever team signs the former Falcon will still be very happy.
Abraham recorded 10 sacks and 32 solo tackles in 2012, and over his career, he has an incredible 122 sacks. Even though he is entering his 14th season, Abraham can add a veteran presence and help get to the quarterback (for whichever team that signs him).
For every 16 games, Abraham has averaged an incredible 11.2 sacks. In 2010, he recorded 13 sacks in 15 games, and he has 32.5 sacks in his last 46 regular-season games. Abraham will be valuable in 2013, and he can also help a young team.
According to ESPN's Adam Schefter, Abraham will be visiting with the Denver Broncos. The Broncos lost Elvis Dumervil to the Ravens, and they will be looking for another big-play rusher. Abraham can impact the Broncos defense, or any other defense, by making big plays and getting to the quarterback.
Christopher Hansen of Bleacher Report noted here that Abraham's pass rush productivity rating was sixth at 10.7, while Dumervil's was 9.82. Abraham is a productive player, and he is going to help a team. Abraham will likely come cheap due to the fact that he hasn't signed in two weeks and due to his age, making him a definite bargain.
So, he is definitely one of the best, most notable available free agents.
1. Brian Urlacher
Sam Greenwood/Getty Images
Even though the Chicago Bears cut Brian Urlacher, he can still make an impact for another team.
After an injury-plagued 2012 season, Chicago's aging middle linebacker was released. Urlacher made an impact in 2012, and while he's not the star he once was, he can still definitely make an impact.
In the 10 seasons which Urlacher has played over 12 games, he has over 100 tackles. He recorded 68 in 12 games during the 2012 season, and he also forced two fumbles. Urlacher intimidates players, and while he is 34, he can definitely contribute short-term.
Partly due to his age, the well-known linebacker will come cheap. At the right price, Urlacher can be a definite bargain for any team, especially a team in need of a middle linebacker. A lot of teams come to mind, as any team that could use an upgrade at middle linebacker or someone to fill a short-term gap.
The former star is clearly on the decline, but he is a notable player that will draw headlines when (or if) he is signed. He is the most notable player remaining on the market, even if he isn't the best. If Urlacher can still produce, he can definitely be a bargain.
Then, Urlacher wouldn't only be the most notable player left. He might end up being one of the best signings.
Keep Reading