Fantasy Baseball 2013: Players Bound to Have Bounce-Back Seasons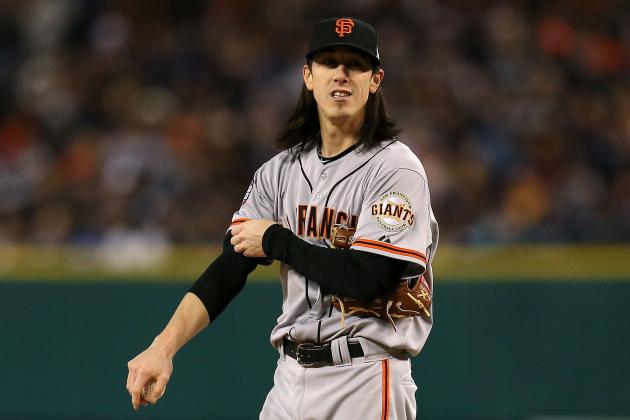 Jonathan Daniel/Getty Images

Every year it happens—big-name players regress for any number of reasons, and the following year fantasy owners are afraid to add them, thus leading those players to slide down the board.
And every year, these players end up being some of the best values in fantasy drafts.
Now, you won't find certain players on this list, namely guys whose dip in production was due to injuries (you can find my list of players I expect to bounce back from injuries here, or my top sleepers here) or guys like Troy Tulowitzki and Evan Longoria, who haven't seen their draft stock take any type of hit at all.
Let's break down this year's bounce-back candidates.
Begin Slideshow

»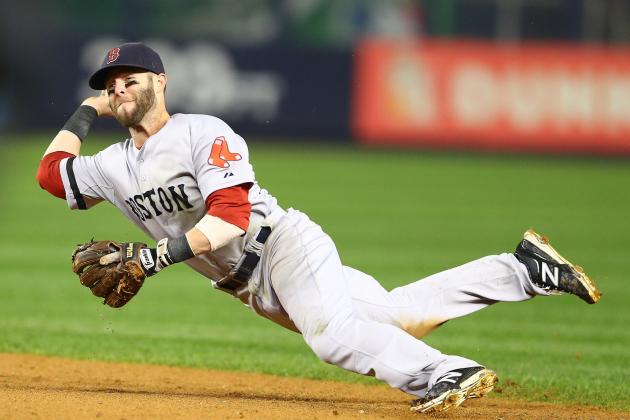 Al Bello/Getty Images

Dustin Pedroia wasn't quite himself in 2012, battling injuries and the media circus surrounding the team for much of the season. In the end, he hit .290 with 15 home runs, 65 RBI, 81 runs scored and 20 stolen bases.
Yes, those numbers are all solid, but for the former MVP it wasn't nearly the production he's become accustomed to.
You aren't going to get too much of a bargain if you want to draft Pedroia—with an ADP of 28.9 in ESPN Leagues, you better target him in the third or fourth rounds—but he's a five-category producer at a position that can be difficult to get production from.
Have no fears adding Pedroia this season, and enjoy the slight discount on his services.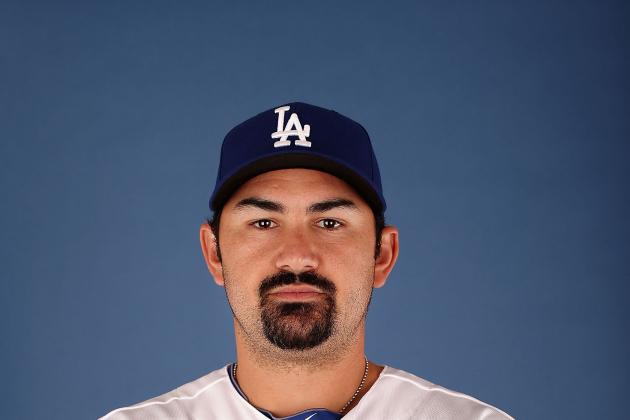 Christian Petersen/Getty Images

Compared to the average first basemen, Adrian Gonzalez had a pretty good season last year. He hit .299 with 18 home runs, 108 RBI and 75 runs scored.
Compared to what we know Gonzalez is capable of producing, it was a down year. In 2011 Gonzalez was one of the best players in fantasy, hitting .338 with 27 home runs, 117 RBI and 108 runs scored. Last year's 18 home runs was the lowest total Gonzalez he's hit since 2005.
Now in the middle of the potent Los Angeles Dodgers lineup, I expect his numbers to shoot up again this year. I wouldn't count on more than 25 home runs, but a .300 average, 115 RBI and 100 runs scored isn't unrealistic.
And since he has an ADP of 37.4 in ESPN leagues, you can nab that sort of production in the fourth round of 10-team leagues. Not too shabby, huh?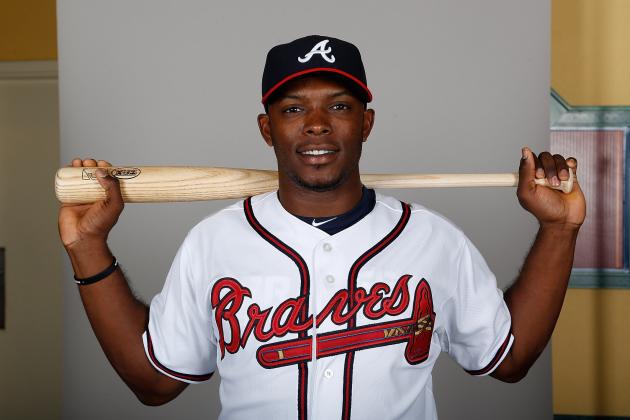 J. Meric/Getty Images

In most fantasy baseball drafts last season, Justin Upton was a first-round pick. That made his season last year—.280 batting average with 17 home runs, 67 RBI, 108 runs scored and 18 stolen bases—all the more disappointing.
Upton's runs and stolen bases were in line with his career production, but his home runs, RBI and batting average were all well below his capabilities. Then again, Upton has always been a bit of an every-other-year player, with huge seasons in 2009 and 2011 and disappointing years in 2010 and 2012.
On a potent Braves team that includes his brother B.J. Upton, Jason Heyward, Freddie Freeman, Dan Uggla and Brian McCann, his production should go up simply by hitting in the middle of the lineup.
A .300 batting average with 30 home runs, 90 RBI, 110 runs scored and 20 stolen bases isn't out of the question. You'll have to use a second-round pick to snag him, but with his potential, isn't he worth the investment?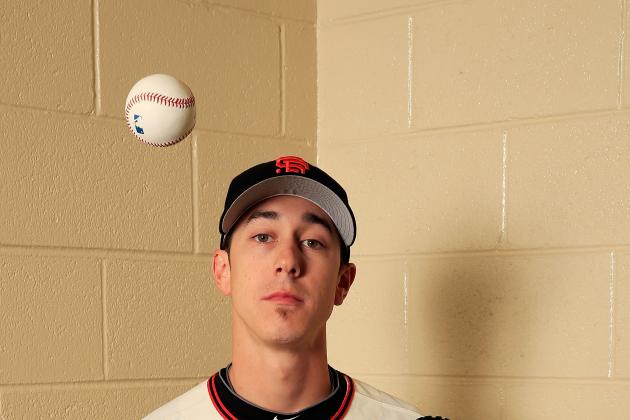 Jamie Squire/Getty Images

How did a two-time Cy Young Award winner and one of the safest pitchers for fantasy owners in the past four years become a player that finished 2012 with a 10-15 record, 5.18 ERA, 1.47 WHIP and 190 strikeouts (after four seasons with 220 or more)?
Truthfully, I have no idea. Did all of the innings and strikeouts finally catch up to him? Is he going to slowly decline later in his career? Or did he simply have a down year?
I would tend to argue the latter. I don't think you can draft him and assume you're getting a Cy Young winner at this point, but with an ADP of 111.0 in ESPN drafts, you could be getting an amazing steal in the 12th round.
Don't sleep on Lincecum this year.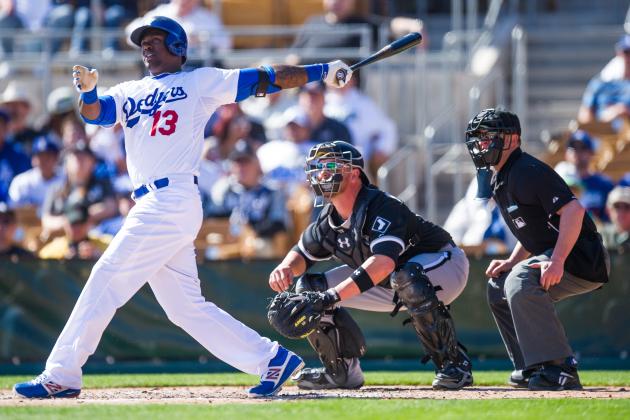 Rob Tringali/Getty Images

Let's compare what Hanley Ramirez did for the Miami Marlins in 2011 and half of 2012, compared to what he did when he was traded to the Los Angeles Dodgers last year:
| | | | | | | |
| --- | --- | --- | --- | --- | --- | --- |
| Team | G | BA | HR | RBI | R | SB |
| Marlins | 185 | .244 | 24 | 93 | 104 | 34 |
| Dodgers | 64 | .271 | 10 | 44 | 30 | 7 |
Here's the main takeawy—with the Marlins, Ramirez had 0.13 home runs and 0.50 RBI per game. With the Dodgers, he had 0.16 home runs and 0.69 RBI per game. Oh, and his batting average rose by .027 points.
The change of scenery did him some good, and he's now hitting on a loaded lineup. I would expect his numbers to be much better than last year's totals. While I don't think his move back to shortstop has anything to do with his improved offensive production, I do think his dual eligibility makes him all the more valuable for fantasy owners.
With an ADP of 25.7 in ESPN leagues, you are going to have to snag him early. But for a player who can help you in every category and plays two positions—including shortstop, where offensive production is scarce—he's worth the gamble.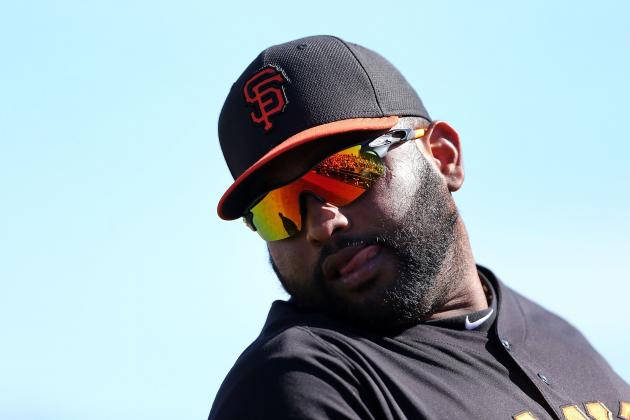 Christian Petersen/Getty Images

Every other year, Pablo Sandoval proves to be a solid value for fantasy owners. Let's take a look at his past four seasons:
| | | | | | |
| --- | --- | --- | --- | --- | --- |
| Year | G | BA | HR | RBI | R |
| 2009 | 153 | .330 | 25 | 90 | 79 |
| 2010 | 152 | .268 | 13 | 63 | 61 |
| 2011 | 117 | .315 | 23 | 70 | 55 |
| 2012 | 108 | .283 | 12 | 63 | 59 |
Had Sandoval been able to stay healthy in 2011 he would have posted huge numbers. Last season's numbers weren't as impressive, however, at least not until he exploded in October, hitting .364 with six home runs and 13 RBI and being named the World Series MVP.
Given the every-other-year nature of his production—and his epic postseason last year—I would expect Sandoval to have a very big year this season. And with an ADP of 74.6 in ESPN drafts, you can wait until the eighth round to draft him.
That's solid value, people.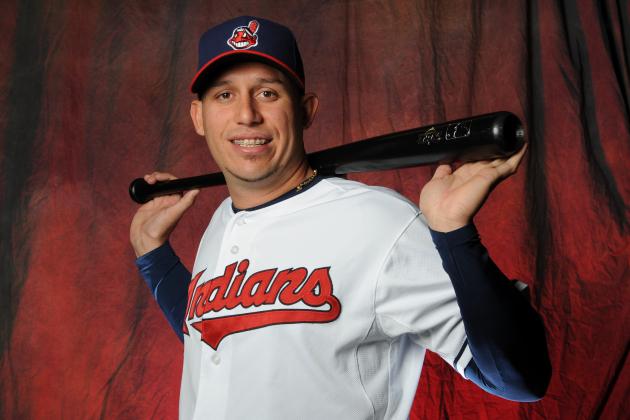 Rich Pilling/Getty Images

Will the real Asdrubal Cabrera please stand up?
Is he the player that hit .273 with 25 home runs, 92 RBI, 87 runs scored and 17 stolen bases in 2011, or the player who hit .270 with 16 home runs, 68 RBI, 70 runs scored and nine stolen bases last year?
I think it is the former. Cabrera's power ability has naturally increased later in his career, and the 27-year-old came into spring training this year in much better shape than he has in the past two years. Plus, with an ADP of 99.5 in ESPN leagues, you aren't taking much of a risk drafting him.
Cabrera will never be Troy Tulowitzki, but he has the capability of being a top-four fantasy shortstop at a discounted price.