MLB Players Fans Love Most Regardless of Allegiances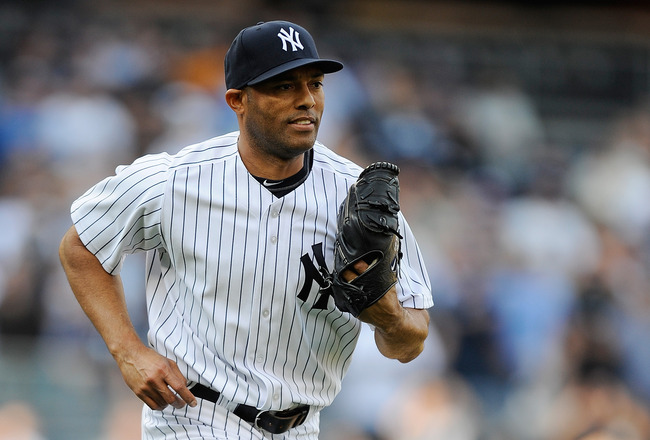 Patrick McDermott/Getty Images
A new season provides every MLB veteran with a new opportunity to add to the resume he's built up throughout his career.
Extended tenures in one city aren't always the norm in professional sports these days, though there are a number of players in the league who have called one clubhouse home for the majority of their careers.
In many of these cases, the league as a whole won't forget everything the very same players did throughout their illustrious careers.
There's always animosity when your team is squaring off against an all-time great, but even still, it's hard not to sit back and enjoy the presence of greatness—even if you think they're wearing the wrong uniform.
Todd Helton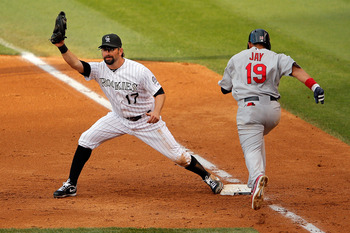 Doug Pensinger/Getty Images
Some critics out there may give Todd Helton's statistics less notice since he plays in the relatively hitter-friendly confines of Coors Field.
While the thin air certainly doesn't hurt, just as important to Helton's success has been his durability.
Since his debut in 1997, he has played in 2,123 games over 16 seasons. The 2008 season, in which Helton appeared in only 83 games, and this past season, when he played only 69 times, are the only significant blemishes on an otherwise reliable resume.
Felix Hernandez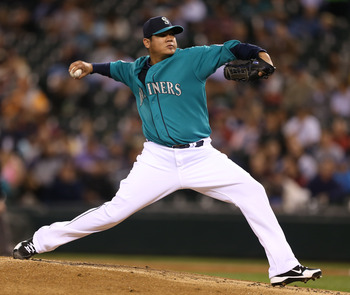 Otto Greule Jr/Getty Images
As the cornerstone of a franchise that's struggled in recent seasons, Felix Hernandez is a player whom the Mariners simply can't afford to lose.
He wasn't set to be a free agent for another two seasons, but at just 26 years old, it's never too soon to think about the future.
The contract extension he signed this offseason will give the fans in Seattle plenty of hope for the future and will ensure that the league sees one of the game's best pitchers for years to come.
Paul Konerko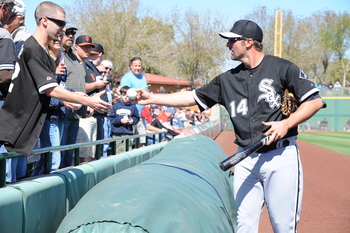 Rich Pilling/Getty Images
Having worn a White Sox jersey since 1999, it's hard to picture Paul Konerko playing for any other team as he winds down his career.
He's not an outspoken superstar like some others in the league, but his bat does plenty of talking.
Another strong season from Konerko could give him the White Sox's all-time lead in home runs. With his batting average actually getting better as he ages, he'll likely continue to put up MVP-caliber numbers this season as he enters the final year of his current contract.
David Ortiz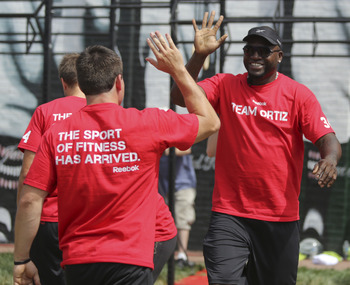 Ed Zurga/Getty Images
It's hard to find a player in the league who has more fun than David Ortiz.
Since being released by the Minnesota Twins a decade ago, Ortiz has been a superstar for the Red Sox, making eight All-Star appearances and averaging 34 home runs per season along the way.
Under contract for the next two seasons, it's looking more and more likely that the 37-year-old will be finishing his strong career in Fenway.
If he continues to produce on offense, he could very well end up with only Ted Williams and Carl Yastrzemski ahead of him on Boston's all-time home run list.
Buster Posey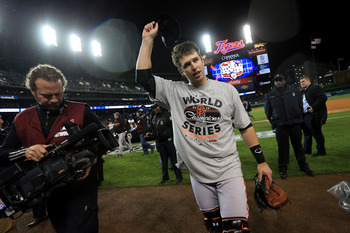 Doug Pensinger/Getty Images
After sustaining a serious injury that ended his 2011 season, Buster Posey came out swinging in 2012, putting together an MVP-worthy performance that added another bullet point to his already impressive resume.
He plays the game with an amount of energy that's not always seen in young stars, and while he's one of the most dynamic all-around players out there, his soft-spoken demeanor makes him hard to hate—unless of course you're a Dodgers fan.
The Giants enter the 2013 season with a target on their backs as world champions, and with the team going in the direction that Posey goes, it's hard to see him landing anywhere else.
Albert Pujols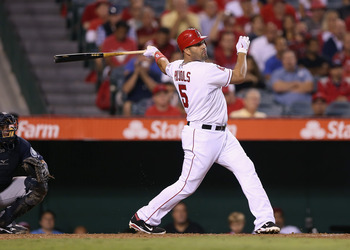 Jeff Gross/Getty Images
By making a substantial investment in Albert Pujols last offseason, the Los Angeles Angels ensured themselves that they'll have one of the most dynamic offensive players the league has ever seen in their lineup day after day.
He's one of the most explosive offensive talents that the league has seen in quite some time, and while there was no doubt some bitterness in St. Louis when he departed prior to last season, the 445 home runs and more than 1,300 RBI he earned in 11 years for the Cardinals won't soon be forgotten.
Mariano Rivera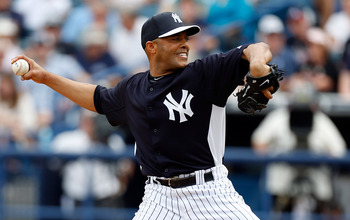 J. Meric/Getty Images
Baseball's greatest closer took a step in the wrong direction last spring, as Mariano Rivera's 2012 season was ended after he sustained a torn ACL while shagging fly balls.
He'll be back with the Yankees this season. No matter what he does in 2013, taking into account his regular-season and postseason prowess, we should all realize that we won't see a closer like this for years to come.
A 2.21 career ERA and astonishing 0.70 career postseason ERA will certainly ensure he's a first-ballot Hall of Famer.
Ichiro Suzuki
Alex Trautwig/Getty Images
Having only known one team in Major League Baseball, it was hard to imagine Ichiro Suzuki playing in anything other than a Seattle Mariners uniform.
His 2011 season showed a slight decline from his past seasons in Seattle, but he's still a great outfielder and remains a constant threat in the batter's box. That's something the Yankees found helpful in 2012 when they acquired him from the Mariners.
With at least 200 hits in all but one season with the Mariners and an average of nearly 40 stolen bases per year, his stat line should certainly be even more Cooperstown-worthy by the time he hangs it up.
Even though he won't be ending his career in Seattle, the fans will always remember what he brought to the diamond for 11 great seasons, and he should definitely find his number being retired when all is said and done.
Mike Trout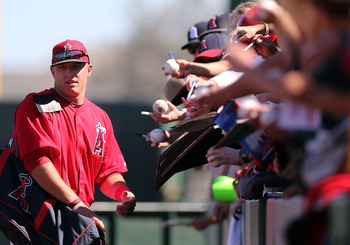 Christian Petersen/Getty Images
As a rookie in 2012, Mike Trout did what any first-timer would do—put up a .326 batting average, .399 on-base percentage, 0.963 OPS, drive in 83 runs, hit 30 home runs, steal 49 bases and score 129 runs.
OK, so putting up a stat line like that isn't something any rookie has ever done, and while that's the reason he was a unanimous selection for AL Rookie of the Year, an all-time season apparently wasn't enough for MVP honors.
Miguel Cabrera's Triple Crown season was no doubt impressive, and we won't call Trout a "loser" in the category since he'll have his shot at the honor in no time.
Justin Verlander
Ezra Shaw/Getty Images
After taking home both AL Cy Young and MVP honors in 2011, Justin Verlander was back at it again last season, posting a 17-8 record and 2.64 ERA in 33 starts.
He's won at least 17 games in six of the last seven seasons. With him headed in that direction again, the 30-year-old ace may very well still have his best days ahead of him—scary thought.
When your favorite team is facing him, you hate him, but with everything else he's done on the mound in recent seasons, it's hard not to love him.
Keep Reading