10 Players Who Can't Afford to Flop at 2013 NFL Pro Day Workout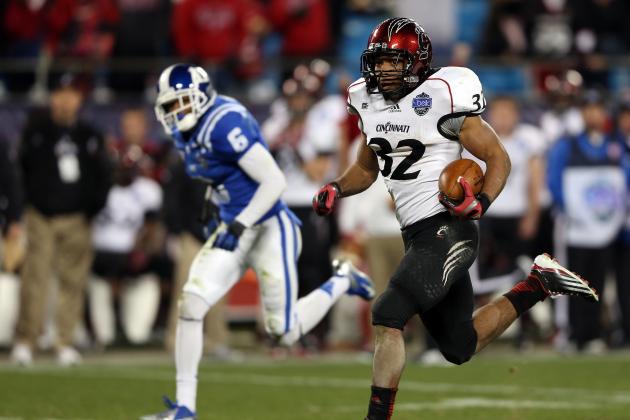 Streeter Lecka/Getty Images

The buildup to the NFL draft is always a fun process to follow with sleepers becoming stars, and expected stars tumbling at the combine or during their pro days.
A number of rising expected draftees had rough finishes to 2012, are from small schools or fell apart at the combine or in the Senior Bowl. Heading into their pro days, they have to find ways to increase their draft stock.
These 10 players have skills that could transfer to the NFL, but without solid showings in front of the scouts in a few days, they will fall off the radar for good.
Begin Slideshow

»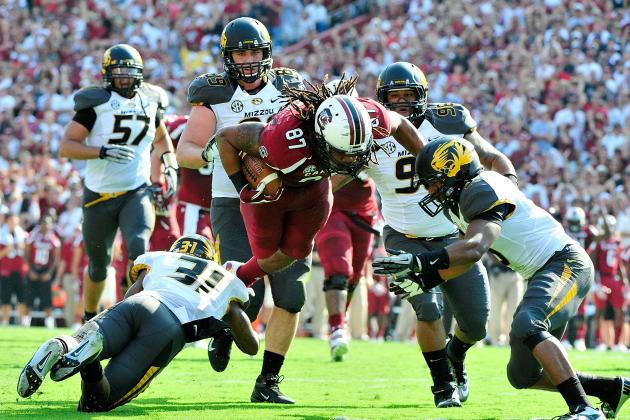 Grant Halverson/Getty Images

Justice Cunningham has been a star blocker for the South Carolina offense over the years, but he has yet to prove that he can be a solid route-running, pass-catching tight end.
The South Carolina pro day is set for March 27 and that is the one chance Cunningham has to prove that he has the hands to match his blocking skills.
As a pure blocking tight end prior to pro day, he is a free-agent pickup. If he can prove that he can be a solid offensive weapon on March 27, he could become a late-round pickup.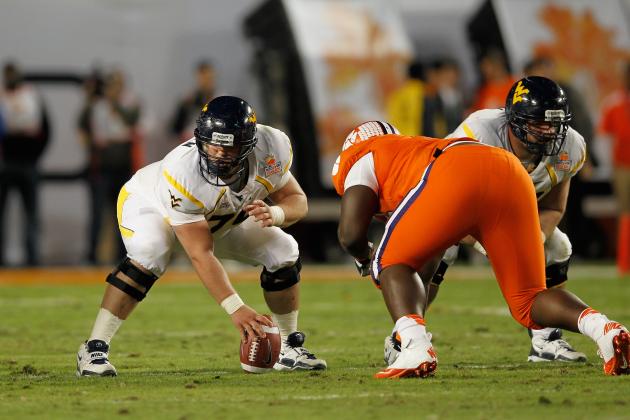 Streeter Lecka/Getty Images

Joe Madsen is not the most highly regarded offensive lineman in this draft class, but he is one that is draftable.
Center is a tough position, and for four seasons Madsen has anchored the West Virginia offensive line as the starting center.
His pro day is set for March 14, and a strong showing could get him into the late-round discussion. If nothing else, his pro day will solidify his free-agent status after the draft.

Photo via Stony Brook Athletics
Miguel Maysonet is in a tough spot. He heads into the draft out of Stony Brook as a talented ball-carrier, but he is entering the draft as a part of one of the deepest position groups out there.
Running back is loaded with talent and Maysonet is just another player.
His pro day is set for March 21, and a strong showing could have pro scouts turning their heads. It has already happened once this spring with the strong pro day showing by Terrell Sinkfield of Northern Iowa.
Maysonet could be the next big surprise.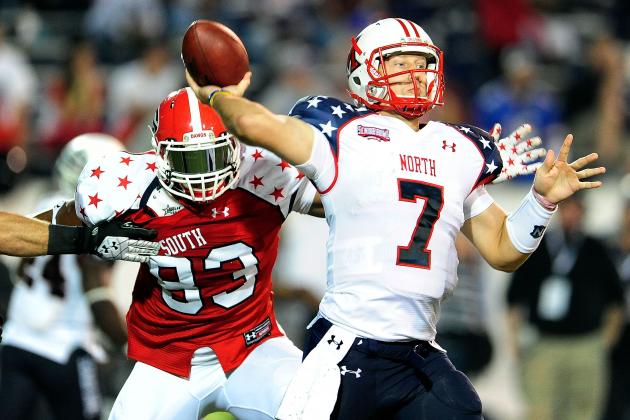 Stacy Revere/Getty Images

Zac Dysert will work out in front of the scouts on March 21 at the Miami (OH) pro day. He will try and overcome the struggles that he faced in the Senior Bowl where he looked uncomfortable with everything from progressions to holding the NFL-sized football.
If Dysert wants a legitimate shot at becoming a drafted quarterback, he has to prove that he is worth the money on his pro day.
The Senior Bowl was his first exposure to a number of scouts and he failed to impress. His pro day has to be better or he will be looking for a free-agent contract after the draft.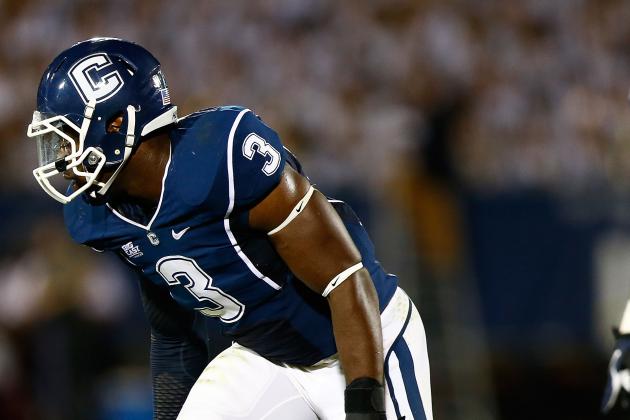 Jared Wickerham/Getty Images

Sio Moore is an under-the-radar linebacker prospect that is a moderate performer in every category.
He looks to be a journeyman-type linebacker, but he had a huge combine showing. Another strong performance in front of scouts on March 20 will get enough teams interested to shoot him up their selection lists.
Expect Moore to take on every drill at his pro day in an attempt to show off his skills and possibly register better results.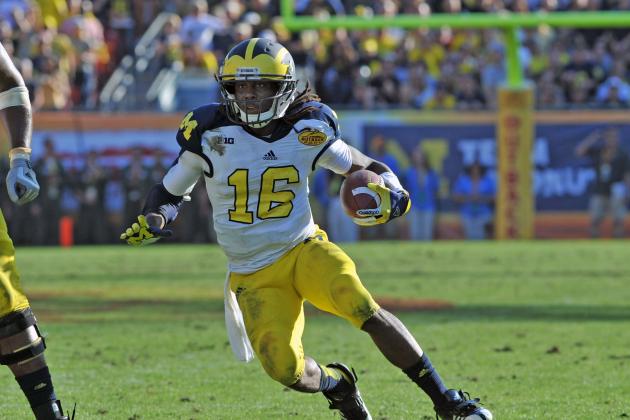 Al Messerschmidt/Getty Images

Denard Robinson is in the middle of a transition.
He was injured midway through the 2012 season and was forced out of the starting quarterback role for Michigan. What seemed like a step back turned into a blessing for the young athlete.
Robinson converted to running back and receiver playing in two games for Michigan in those roles. He then landed in the Senior Bowl and performed well as a receiver.
His pro day on March 14 will be one more step in solidifying him among the draftable receiver prospects in this draft class.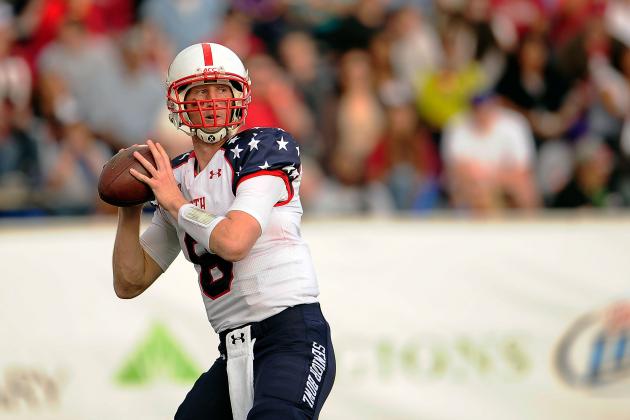 Stacy Revere/Getty Images

Mike Glennon was another Senior Bowl quarterback that struggled to live up to expectations.
Glennon was inconsistent as a senior for the Wolfpack, and that spilled over into his performance in Mobile, Ala. in front of the pro scouts.
On March 20, the scouts will come to Glennon as he tries to show that he is a much better signal-caller than he showed earlier this year.
The intangibles are there, and a small quarterback class will ensure he will be drafted higher than his resume suggests he should. Still, a strong pro day is a must as Glennon doesn't have many fans wanting his services heading into the draft.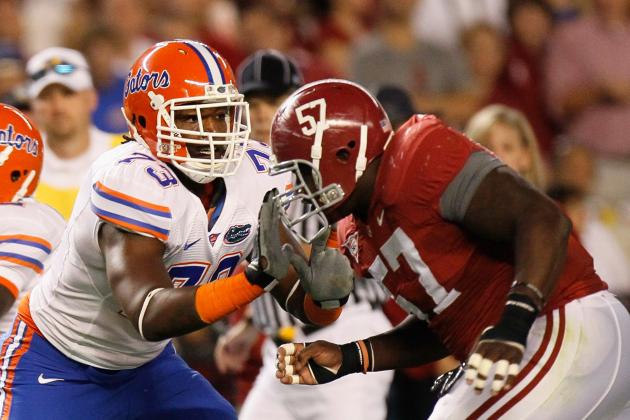 Kevin C. Cox/Getty Images

Xavier Nixon will get his shot in front of the scouts on March 12 and he needs to prove a lot if he intends to pick up his draft stock.
Nixon was thought of very highly throughout his tenure at Florida, but his hype was better than his production. He is a solid player that will fit somewhere in the pros, but to make money on draft day he needs his pro day showing to be top notch.
His footwork is something that will be monitored, as will his drive off of the football in drill work. A strong pro day is a must for Nixon to ensure a draft selection.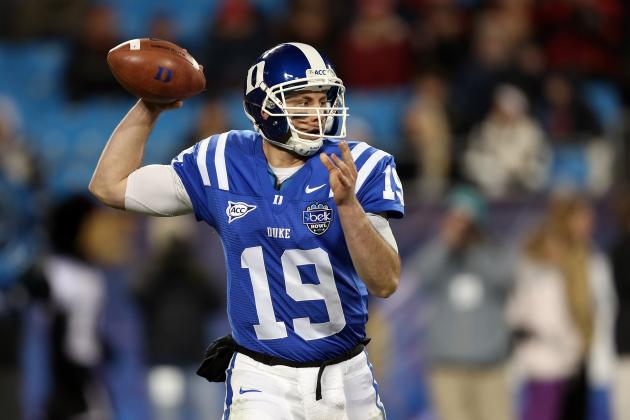 Streeter Lecka/Getty Images

Sean Renfree is a wild card in this draft. Coming out of Duke, the IQ is there to succeed as a quarterback at the next level, but Renfree has been inconsistent in his time at Duke.
He doesn't have the best game tape as he had a tendency to find ways to give the football to the defense in nearly every contest.
Renfree has a strong enough arm to make all the throws that will be asked of him in the pros, but at this point he may be a career backup because of his lack of proven consistency.
He has until March 25 to get prepared for his shot in front of the scouts.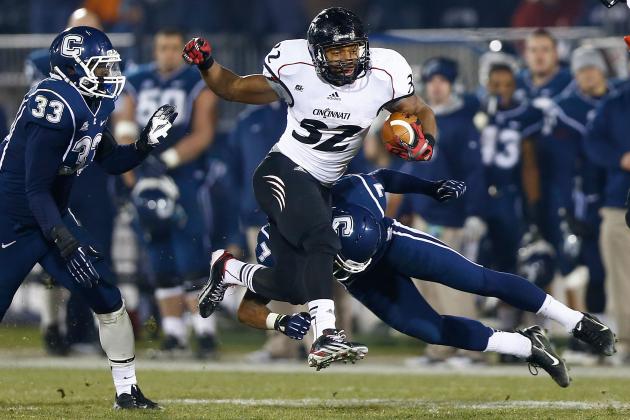 Jared Wickerham/Getty Images

George Winn is heading into the NFL draft at a stocked position.
The running back group in this draft class is very good, and Winn is just another back.
He was only a one year starter for Cincinnati, so his game tape is very limited. His lack of receiving experience is a cause for concern. He must show the scouts that he can be consistent on his pro day.
Winn will have his pro day at Cincinnati on March 13. He has to prove that he can catch the ball consistently, and be a solid route runner.