Cleveland Browns: 6 Free Agents They Should Pursue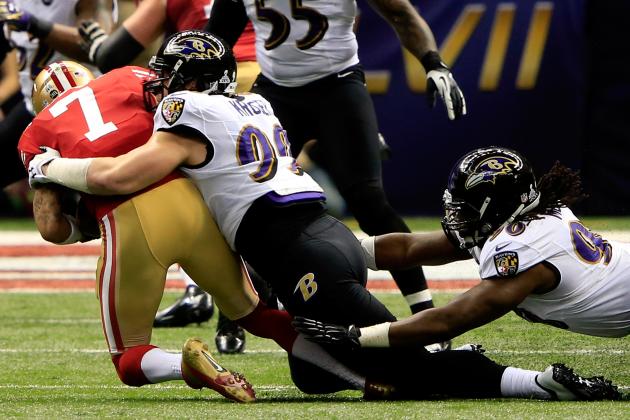 Jamie Squire/Getty Images
Defensive end Paul Kruger, formerly of the Baltimore Ravens, would make a nice addition to Cleveland's defensive line. Under new defensive coordinator Ray Horton, the Browns will be switching to a 3-4 defense.
With about $48.9 million to spend in free agency, the Cleveland Browns are in position to make some signings that could change the course of the team for years to come.
Only one other team has more cap space than the Browns—the Cincinnati Bengals—which means the Browns have the best chance to land some top players.
While some potential free agents have already re-signed, plenty of high-profile names are still out there, and Cleveland has the money to bring them in.
After adding a new head coach and coaching staff, the Browns will need players to supplement those new coaches.
Some free agents, like Wes Welker, might be a little out of Cleveland's reach. These are players who the Browns could sign, making immediate improvements to the roster.
Begin Slideshow

»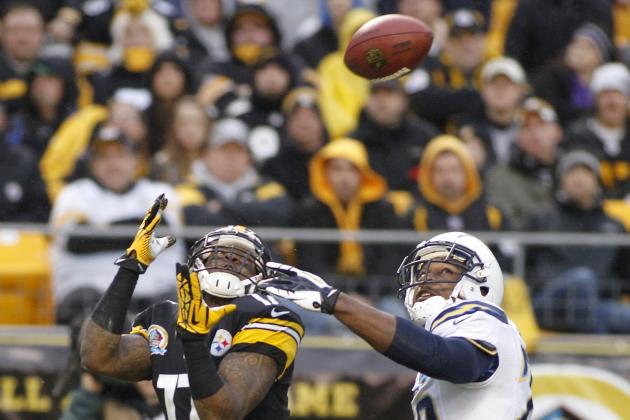 Justin K. Aller/Getty Images
Free agent wide receiver Mike Wallace could be just what the Browns need to revitalize their receiving core.
While the Browns do have a solid young receiving core, consisting of Greg Little, Travis Benjamin and Josh Gordon, there is no clear-cut receiver on the team.
Last season's offense centered around checking down to tight ends and running backs, although Gordon came on later in the season, providing quarterback Brandon Weeden with more a deep threat.
Still Mike Wallace, formerly of the Pittsburgh Steelers, could be that No. 1 receiver Cleveland has lacked for so long.
Wallace is a legitimate deep threat, catching passes of 82, 60 and 51 yards last season.
The fourth-year receiver could fit in well with Weeden, who has the arm to throw the ball down the field. Having Wallace and Gordon on the field at the same time could be a very potent combination for the Browns.
While it's been reported that the Minnesota Vikings and Miami Dolphins are making runs at Wallace, it's not too late for the Browns to come in and make a move.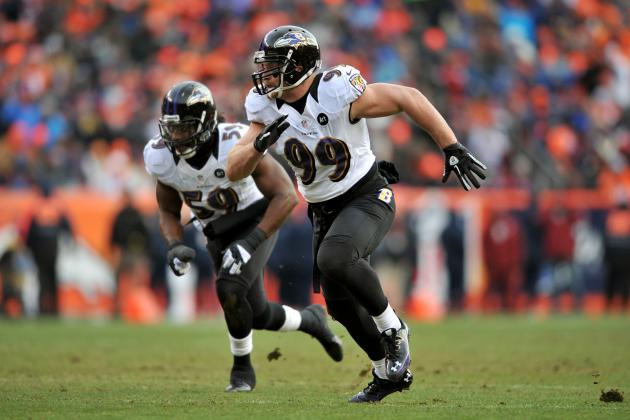 Dustin Bradford/Getty Images
Defensive end and linebacker Paul Kruger could fit in nicely with the young defensive lineman the Browns already have on their roster.
With the Browns switching to the 3-4 defense under new defensive coordinator Ray Horton, signing free-agent defensive end and linebacker Paul Kruger would be a huge boost to the defense.
Kruger played both standing up and with his hand in the ground when he was with the Baltimore Ravens.
The fifth-year player out of Utah had a career year in 2012, making 42 combined tackles and registering nine sacks. He came up big in the playoffs for the Ravens as well, recording 4.5 sacks in the postseason en route to a Ravens Super Bowl win.
Kruger would fit in nicely with some of the defensive pieces the Browns already have in place. Jabaal Sheard, who could be moved to linebacker under the new system, has lead the team in sacks in the past two seasons, and defensive lineman Phil Taylor and Ahtyba Rubin have proven themselves as solid starters in the NFL.
It's been recently reported that the Browns are interested in Kruger, and he would be a perfect fit Cleveland.
A defense that would feature that young talent, plus Kruger and linebacker D'Qwell Jackson, would be intimidating to almost all opposing offenses.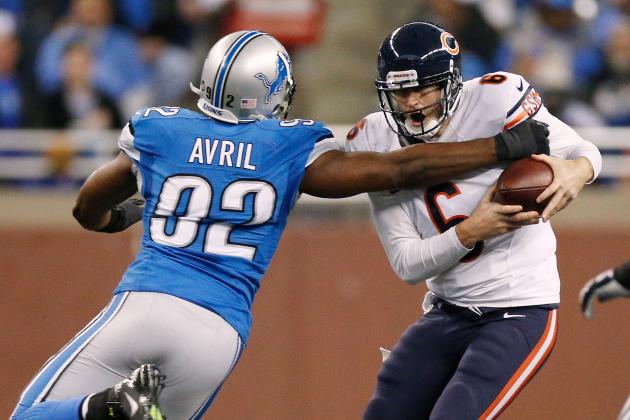 Gregory Shamus/Getty Images
Cliff Avril, formerly of the Detroit Lions, could also be a huge acquisition for the Browns of defense, especially if they can't land Paul Kruger.
Sticking on the defensive side of the ball, the Browns are also rumored to be chasing defensive end Cliff Avril, formerly of the Detroit Lions.
While Avril hasn't put up as big of numbers as Paul Kruger has, Avril would be a very nice alternative should Kruger decide to sign elsewhere.
In five seasons with the Lions, Avril has 168 combined tackles, 39.5 sacks and 16 forced fumbles.
If Jabaal Sheard is converted to a linebacker under the new 3-4 system, Avril could replace Sheard at one of the end spots. Avril is both taller and heavier than Sheard, making him a better fit on the line.
The downside to Avril is that in his five seasons, he hasn't improved, and has put up pretty much the same numbers every season. His combined tackle totals have remained around the mid-30s the past three seasons, and he has never had more than 29 solo tackles in a single season.
Avril is great at getting to the quarterback, though, and a line featuring him, Ahtyba Rubin and Phil Taylor would give Ray Horton a lot to work with.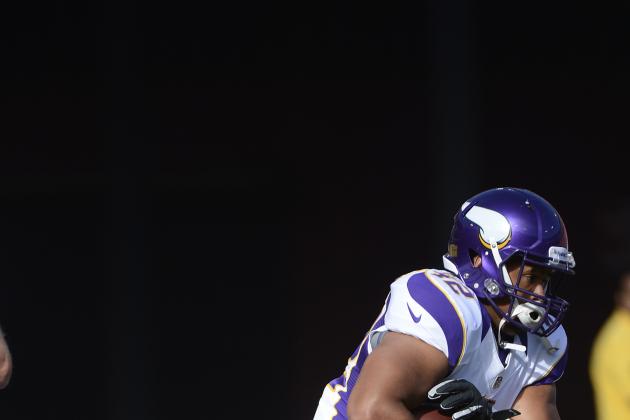 Thearon W. Henderson/Getty Images
After losing Lawrence Vickers to free agency in 2010, the Browns have lacked a solid fullback, and Jerome Felton could be just what Trent Richardson needs to excel in the NFL.
In 2010, the Browns made a huge mistake in letting Lawrence Vickers go to free agency. Since then, Cleveland's roster has lacked a solid fullback.
Vickers was originally replaced by Owen Marecic, but Marecic was replaced by Alex Smith halfway through the 2012 season.
A change at fullback wouldn't be a very expensive move for the Browns to make, given that they don't sign for very much money, but it would be a move that would make the running game much improved.
If Trent Richardson can put up 950 yards and 11 touchdowns with a revolving door of fullbacks, think of what he could do with Jerome Felton.
Felton played in all 16 games for the Minnesota Vikings last season, blocking for Adrian Peterson en route to a 2,097 yard season.
Weighing in at 248 pounds, Felton can move defenders around, and he could develop some holes for Richardson. Making a move at fullback certainly wouldn't be the loudest move the Browns make all offseason. However, it would certainly be a great use of their cap space.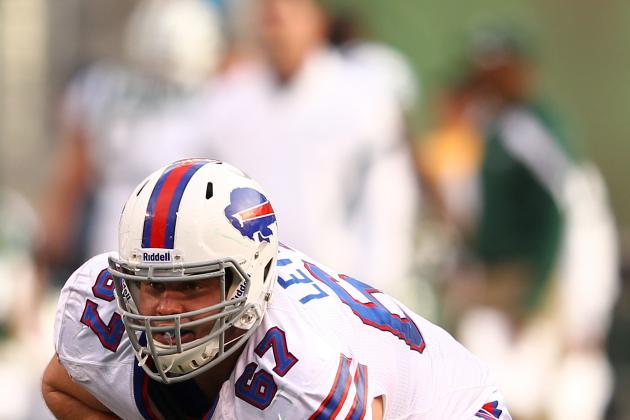 Al Bello/Getty Images
Offensive guard Andy Levitre could be a solid starter on a Browns' offensive line that has lacked consistent play from its guards in the past.
On an offensive line that lacked consistent play from the guards last season, a player like Andy Levitre makes sense for the Browns.
As of March 1, Levitre said he had not received an offer from the Buffalo Bills, which would make him an unrestricted free agent.
At left guard, the Browns had John Greco, who played a fill-in role last season and did a solid job. They still have Jarrod Shaw on their roster, but Shaw still needs some work before he could become a consistent starter.
On the right side, Cleveland has Shawn Lauvao, but he has also proven to be inconsistent.
Levitre has started 64-straight games, which would certainly give the Browns more consistency on the line, and he is versatile. During his time in Buffalo, Levitre took snaps at both center and guard, giving the Browns some options if Alex Mack sustains an injury at any point during the season.
Cleveland gave up a little over two sacks per game last season, and Levitre is really known for his pass blocking.
Should the Browns pursue Levitre, it would give them a force on the offensive line that could really open up some opportunities for Brandon Weeden and Trent Richardson.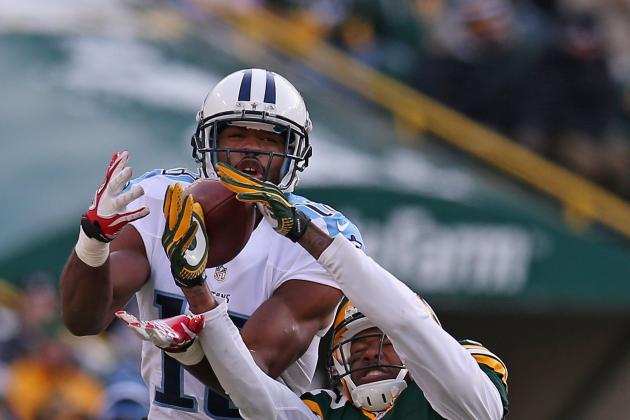 Jonathan Daniel/Getty Images
Cornerback Sam Shields would bring support to a Browns' secondary that is really lacking outside of Joe Haden.
In both the draft and free agency, defensive back should be the primary focus of the Browns' front office.
When Joe Haden missed five games last season for a failed drug test, the Browns defense struggled, losing every game that Haden missed.
The other starting corner, Sheldon Brown, is aging and struggles to keep up with many receivers. If the Browns don't go after a corner in the draft, it would make sense to look at Sam Shields, formerly of the Green Bay Packers.
The Packers still haven't decided if they are going to offer Shields a contract extension or not. If they let him go, he could be a solid addition to Cleveland's secondary.
Shields is a better option than the two other high-profile free-agent defensive backs, Brent Grimes and Dominique Rodgers-Cromartie. Rodgers-Cromartie was inconsistent with the Philadelphia Eagles, and he is likely to ask for much more money than Shields would.
Grimes is 30 years old, and he could be a high-risk, high-reward signing that the Browns don't want to mess with.
Shields has only been in the league three years, but was very productive for the Packers. While he missed six games during the regular season in 2012, he still defended 10 passes, recorded three interceptions and made 23 total tackles.
If he doesn't return to Green Bay, Shields would be a great addition to the Browns' roster. He would give help to Haden, who recently has been the only corner to show up for Cleveland.