Power Ranking MLB's Top 25 Players Under 25, Preseason Edition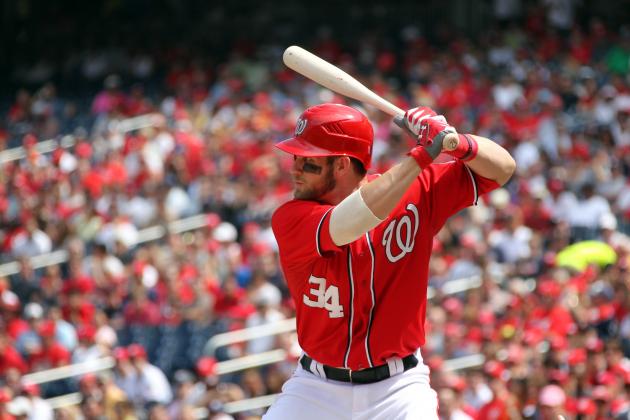 Ned Dishman/Getty Images
Coming off NL Rookie of the Year honors, Bryce Harper stands out as one of MLB's brightest young stars.
Power ranking the best MLB players under 25 relies on tasty, yet tiny samples in the big leagues. Therefore, projected performances in 2013 were weighed nearly as heavily as past stats.
In numerous cases, we see top prospects called up in their teens and early 20s. With their bodies still growing and brains trying to grasp the fundamentals of baseball, it's not unusual to see dramatic change from one season to the next. Anthony Rizzo and Mike Trout, for example, made us forget about their shaky debuts, while Eric Hosmer and Brett Lawrie unfortunately regressed.
More than half of all major league teams have representatives in this top-25 list, though the Top 10 is heavy with National League talent.
Each of the following players—even the honorable mentions—have the potential to be faces of their franchises (if they aren't already).
Begin Slideshow

»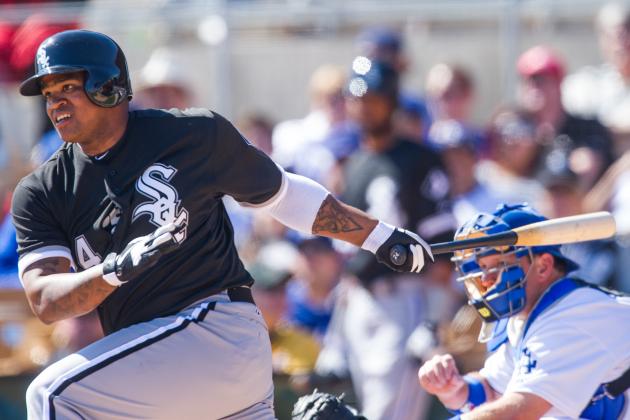 Rob Tringali/Getty Images
Dayan Viciedo.
Ben Revere, Philadelphia Phillies (date of birth: May 3, 1988).
Maybe Revere is just a one-dimensional player, but that one dimension is awfully important.
His speed is an asset in the outfield and on the basepaths. He's worthy of starting on a contender because that agility compensates for his lack of brute strength.
Dayan Viciedo, Chicago White Sox (date of birth: March 10, 1989).
Viciedo's first full major league season included 25 home runs, the most of any under-25 American League player not named Mike Trout.
He was terrific at the plate in May and September, but otherwise very inconsistent. His long stroke results in a lot of swings-and-misses.
With Adam Dunn and Paul Konerko on the Chicago White Sox roster, "Tank" is miscast as a left fielder. The thickly-built Cuban would be less of a defensive liability at either designated hitter or first base.
Jesus Montero, Seattle Mariners (date of birth: November 28, 1989).
Montero—like many 2012 Seattle Mariners—wasn't productive at Safeco Field.
Of course, his ballpark's dimensions do not entirely excuse such mediocrity. The former top prospect was more eager than he should have been by swinging at about one-third of all first pitches.
Montero tells Geoff Baker of The Seattle Times that the agility training he focused on during the winter should make him "a little bit better" at running the bases. Prior to it, he seldom took extra bases and hadn't succeeded with a steal attempt at any professional level since 2008.
Following his frustrating campaign, the 23-year-old is excelling in spring training (.500/.563/.929 entering Mar. 5).
Will Middlebrooks, Boston Red Sox (date of birth: September 9, 1988).
Though highly-touted as a draft pick out of Liberty Eylau High School, Will Middlebrooks took a few years to develop his power stroke. That's why he didn't receive an MLB call-up until age 23.
But after slugging .509 in 75 games, it's safe to say that Middlebrooks was worth the wait for the Boston Red Sox.
The 6'4" third baseman is also relatively athletic for his position.
It would be irresponsible to rank him any higher, however, until he gets more experience and an improved strikeout-to-walk ratio.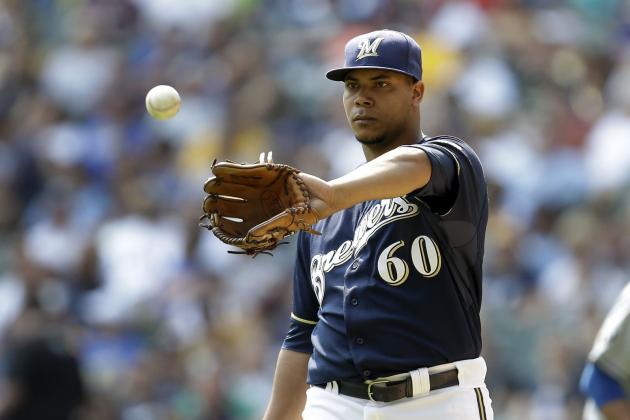 Mike McGinnis/Getty Images
Wily Peralta.
Date of birth: May 8, 1989.
Wily Peralta's 33 days of MLB service time is least among any pitcher in this Top 25.
But he has shown enough potential to merit inclusion.
The Dominican right-hander is practically assured a spot in the Milwaukee Brewers' rotation. He generates plenty of ground balls, which is essential to surviving in hitter-friendly Miller Park.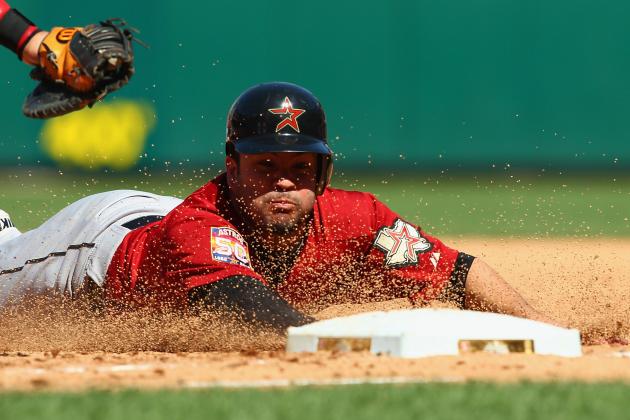 Dilip Vishwanat/Getty Images
Jose Altuve.
Date of birth: May 6, 1990.
The shortest active major league player stole 33 bases at a 75 percent success rate. He made slight improvements from his rookie year by nearly every measure and represented the Houston Astros in the 2012 Midsummer Classic.
However, Jose Altuve hurts his club in the field and posted an ugly -15.8 UZR last summer. Too many grounders sneak past his outstretched glove.
Though he's somewhat overaggressive at the plate, Altuve has a knack for putting balls in play (only 103 SO in 864 PA).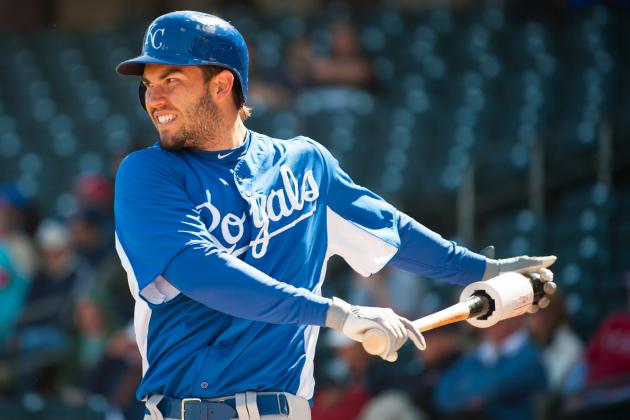 Rob Tringali/Getty Images
Eric Hosmer.
Date of birth: October 24, 1989.
The third-place-finisher in the 2011 AL Rookie of the Year voting suffered a brutal regression in his sophomore season.
Eric Hosmer was uncharacteristically ordinary against right-handed pitching and unable to stay hot for more than a week at a time. His overall .232/.304/.359 batting line was bad for an everyday player at any position, especially a first baseman.
Like Jesus Montero, Hosmer possesses special offensive skills that have been on display in spring training. He's a surprisingly effective base-stealer (27-for-33 in the majors).
The 23-year-old could have an All-Star campaign, but right now, his track record simply doesn't compare to those of other top young players.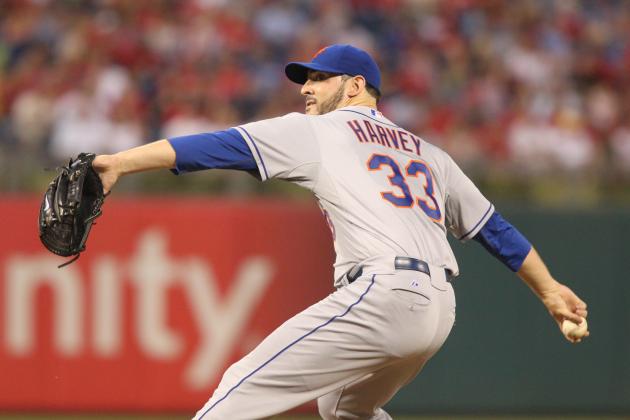 Hunter Martin/Getty Images
Matt Harvey.
Date of birth: March 27, 1989.
Matt Harvey set the bar ridiculously high for himself last summer with a sub-3.00 earned run average over 10 starts. In addition to a stellar strikeout rate, he was productive at the plate!
His age-24 season won't be quite so smooth if he continues to rely on high fly balls. He'll need to create more of a speed differential between the fastball and changeup to keep the opposition off-balance.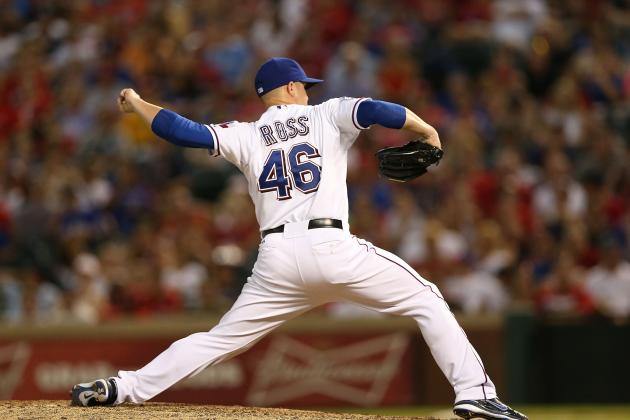 Ronald Martinez/Getty Images
Robbie Ross.
Date of birth: June 24, 1989.
Robbie Ross is the main reason why nobody is panicked in Texas Rangers' camp.
Considering Martin Perez's broken arm and Kyle Lohse's high asking price, the team wants an internal candidate to seize the No. 5 spot in its rotation.
Ross expertly induces harmless contact, primarily with a fastball-slider combination. Only 15 percent of balls put in play against him in 2012 were line drives (league average is 19 percent).
After a season in the bullpen, he would certainly be on an innings limit.
Kim Klement-USA TODAY Sports
Freddie Freeman.
Date of birth: September 12, 1989.
Reliable first basemen have become a luxury in the National League.
Free agents like Prince Fielder and Albert Pujols have fled to the AL in recent years. At the same time, longtime producers including Ryan Howard and Todd Helton are noticeably declining.
Freddie Freeman pretty much replicated his standout rookie campaign, though he got closer to the 100-RBI benchmark. But like many of those mentioned in this slideshow, he tends to chase pitches out of the strike zone, thus limiting his on-base percentage.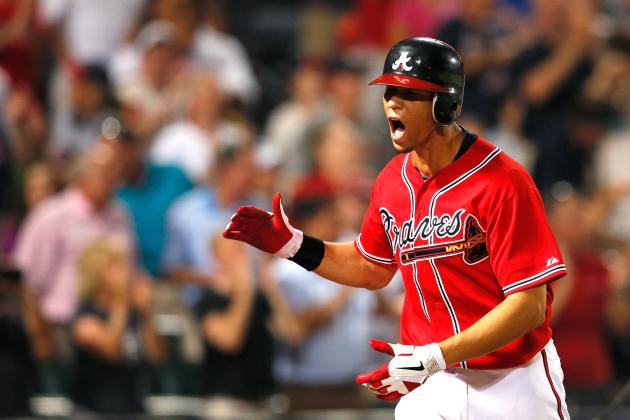 Kevin C. Cox/Getty Images
Andrelton Simmons.
Date of birth: September 4, 1989.
Anyone with eyes can tell that Andrelton Simmons is a gifted defensive shortstop.
During his couple months in the big leagues, he maintained a 10.4 UZR. Only three elite up-the-middle fielders—Brendan Ryan, Clint Barmes and J.J. Hardy—outplayed him by that measure.
The constant concern as he progressed through the farm system was whether or not his bat could keep up. His .416 slugging percentage and production versus pitchers of either-handedness has silenced the skeptics.
A broken finger cost him two months of playing time; otherwise he would have been higher on this list.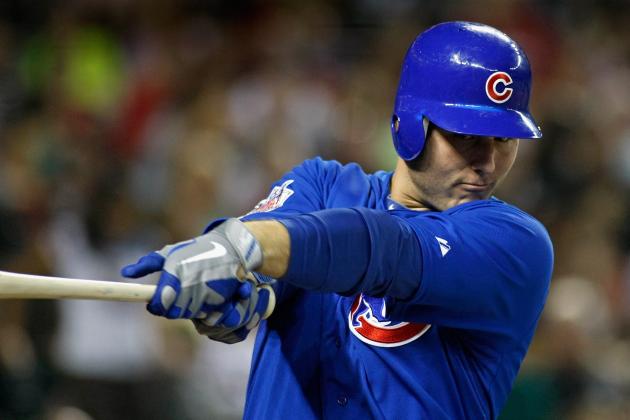 Ralph Freso/Getty Images
Anthony Rizzo.
Date of birth: August 8, 1989.
We can officially disregard Anthony Rizzo's enigmatic debut with the San Diego Padres.
Following a trade to the Windy City, he boosted his batting line from .141/.281/.242 to .285/.342/.463.
Rizzo faded down the stretch in 2012 and won't earn any high praise until he adjusts his approach to southpaws.
However, he showed great composure with runners in scoring position (.338/.403/.559).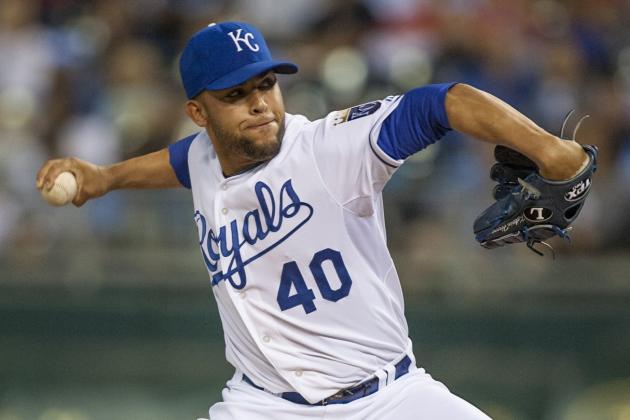 Tim Umphrey/Getty Images
Kelvin Herrera.
Date of birth: December 31, 1989.
Kelvin Herrera might be the next coming of Francisco "K-Rod" Rodriguez.
He very quietly ranked among the best relievers in baseball last season. Carson Custilli of FanGraphs raves about the Dominican's changeup, and let's not forget about the triple-digit velocity on his four-seamer.
The 23-year-old looked fine in spring training before taking off to the World Baseball Classic. The eighth-inning role will be waiting for him upon return.
Tom Szczerbowski/Getty Images
Brett Lawrie.
Date of birth: January 18, 1990.
Brett Lawrie tied Jason Heyward with 20 defensive runs saved, the highest total for any players under 25.
The third baseman dealt with nagging aches and pains as a sophomore. A memorable dive into the dugout resulted in a calf injury (video courtesy of MLB.com).
His maturation from quality regular to superstar hinges on his power ability. Through 700-plus plate appearances, he has amassed just 20 home runs.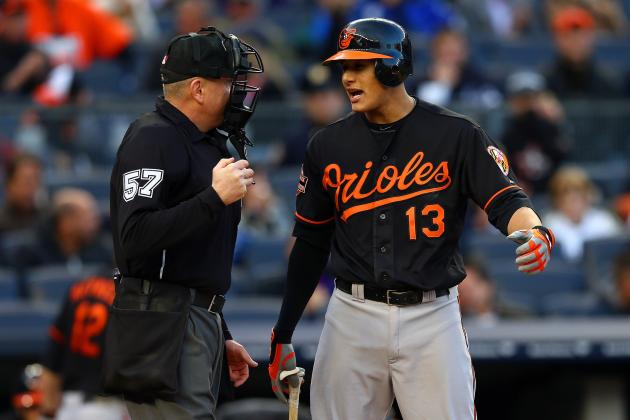 Elsa/Getty Images
Manny Machado.
Date of birth: July 6, 1992.
Much like the aforementioned Andrelton Simmons, baseball insiders wondered whether Manny Machado would hit right away in the big leagues.
He and Simmons spent near-identical stints with MLB clubs, but Machado distinguished himself with more extra-base hits.
Despite virtually no prior experience at third base, the 20-year-old was a defensive difference-maker. The former first-round pick also runs the bases very aggressively.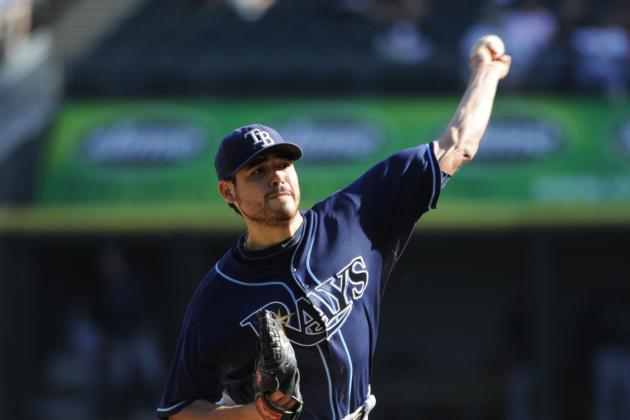 David Banks/Getty Images
Matt Moore.
Date of birth: June 18, 1989.
The world expected instant greatness from Matt Moore. After all, he made the 2011 Tampa Bay Rays playoff roster despite only three regular-season appearances and signed a long-term contract the following winter.
In 2012, it took about a dozen starts for the left-hander to command his filthy repertoire, but he thrived during the midsummer months of June, July and August. Although Moore wore down at the very end, he struck out nearly a batter per inning over the course of the season.
His slurve is a special, special pitch.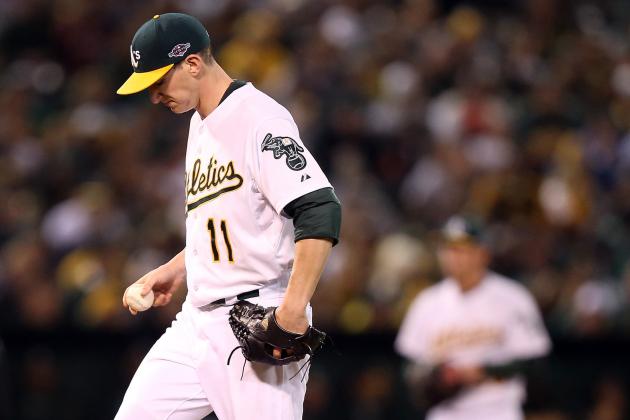 Ezra Shaw/Getty Images
Jarrod Parker.
Date of birth: November 24, 1988.
Jarrod Parker has better control than we're accustomed to seeing from young pitchers. He issued three walks or fewer in each of his post-All-Star outings.
He often relies on contact and will need to throw more first-pitch strikes to become a legitimate ace.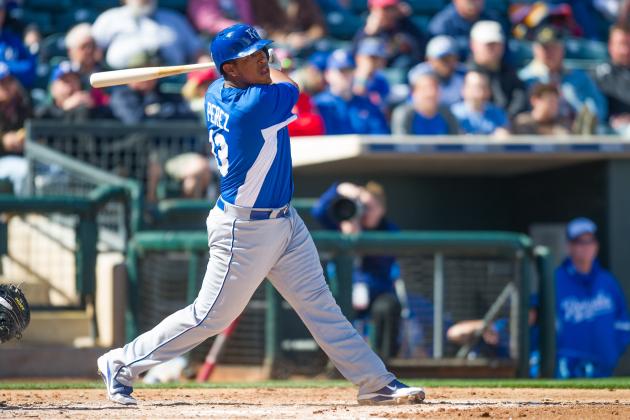 Rob Tringali/Getty Images
Salvador Perez.
Date of birth: May 10, 1990.
Rarely do we see a dominant defensive backstop succeed against major league pitching from the get-go. Even Yadier Molina and Carlos Ruiz didn't get off to a fiery start like Salvador Perez.
The Venezuelan catcher helps his pitching staff by intimidating would-be base-stealers. Perez gunned down 42 percent of them last season and picked off another five guys.
He is already one of the sport's great contact hitters (approx. one strikeout per 10 plate appearances).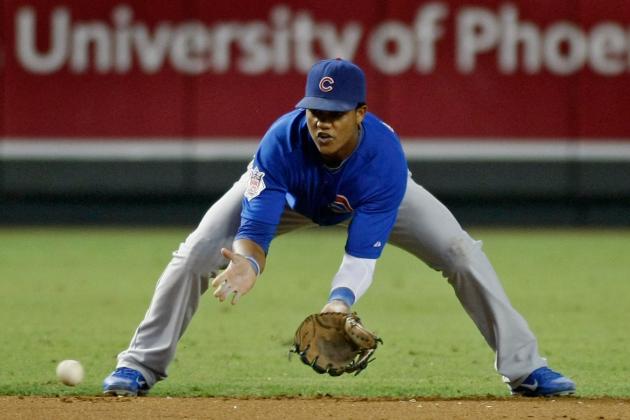 Ralph Freso/Getty Images
Starlin Castro.
Date of birth: March 24, 1990.
It's unbelievable to think that Starlin Castro still has two more full seasons as an under-25 player.
Hasn't he been around forever?
Each summer as the Chicago Cubs' starting shortstop has gone better than the last (on an individual level—the team stinks). Adding strength does not limit him defensively, and his durability is outstanding. Castro has missed only 10 regular-season games since debuting in 2010.
Unfortunately, his tendency to lose focus on the field is well-documented, and it's preventing him from becoming the best young star at his position.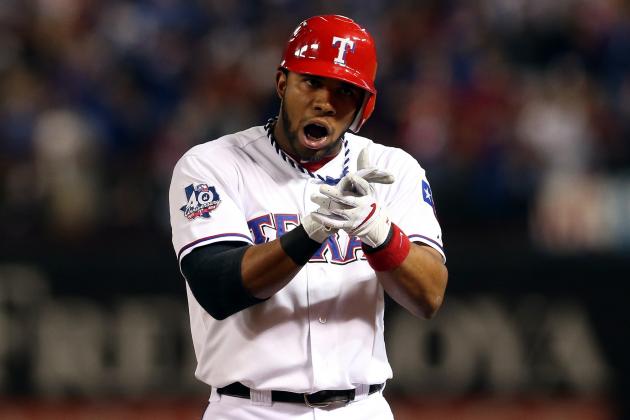 Ronald Martinez/Getty Images
Elvis Andrus.
Date of birth: August 28, 1988.
Elvis Andrus has way more experience than any other under-25 player. Including the postseason, he enters 2013 with 635 major league games under his belt.
Though lacking power (14 career home runs), he is an excellent situational hitter who lays down timely sacrifices.
Moreover, Andrus provides value as an athletic defender and electrifying base-runner.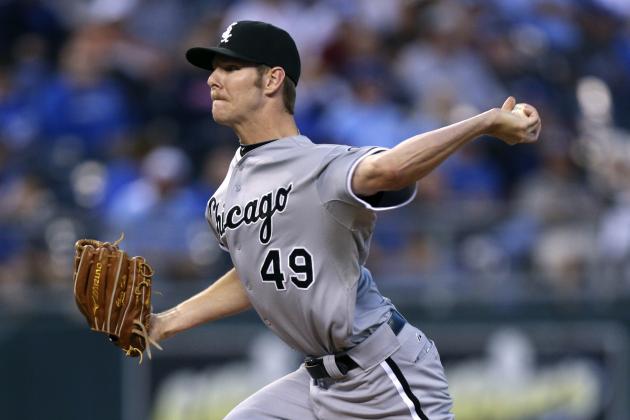 Ed Zurga/Getty Images
Chris Sale.
Date of birth: March 30, 1989.
Winter weight gain will ensure that Chris Sale doesn't battle fatigue as much in his second full season as a starting pitcher.
He rarely throws a straight fastball, and dominates once getting ahead in the count thanks to a devastating slider.
Sale finished sixth in 2012 AL Cy Young voting and easily ranks No. 1 in his league among pitchers in this age group.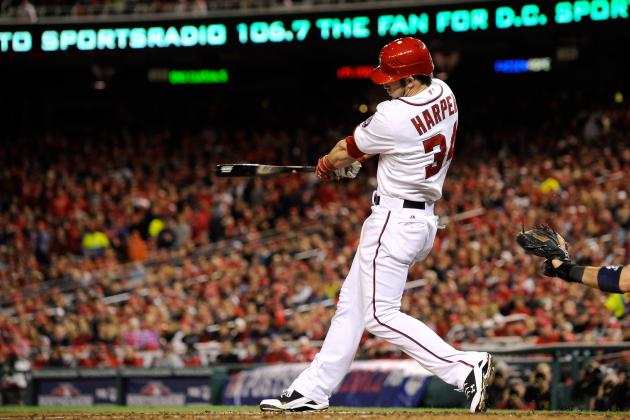 Patrick McDermott/Getty Images
Bryce Harper.
Date of birth: October 16, 1992.
Our own Zachary D. Rymer is "very high" on Washington Nationals outfielder Bryce Harper.
But it's a bit premature to place him above Craig Kimbrel, Stephen Strasburg and others, considering his brutal midseason slump. He batted .195/.266/.314 during the seven-week stretch immediately following the All-Star break.
With that said, he could win NL MVP this season if he addresses the holes in his swing.
Yeah, Harper has that kind of talent.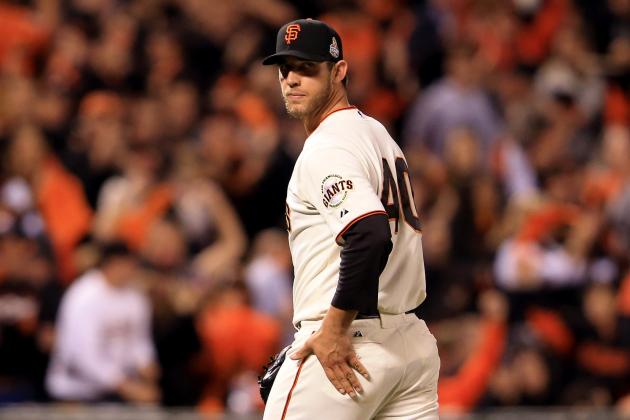 Doug Pensinger/Getty Images
Madison Bumgarner.
Date of birth: August 1, 1989.
The benefits of pitching at AT&T Park are overstated in Madison Bumgarner's case.
He's a ground-ball guy who performs equally well in any environment.
One amazing stat about Bumgarner—he slugged two home runs by himself in 2012 and only surrendered four to left-handed batters.
The 23-year-old has started and won games in two of the past three World Series. Fifteen total innings, zero runs allowed.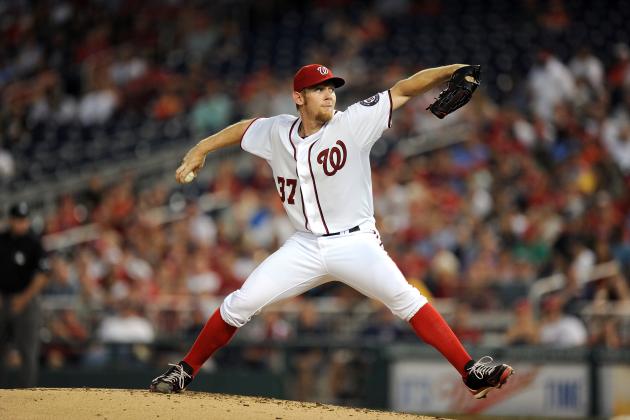 Greg Fiume/Getty Images
Stephen Strasburg.
Date of birth: July 20, 1988.
Stephen Strasburg's combination of overpowering stuff and pinpoint location is rare, indeed.
Pedro Martinez, a sure-fire Hall of Famer, certainly had it. So does Justin Verlander, who will most likely be Cooperstown-bound a couple decades from now.
When healthy (and permitted to pitch), the right-hander has been worth every penny of his eight-figure signing bonus.
His time has come to lead the Washington Nationals rotation.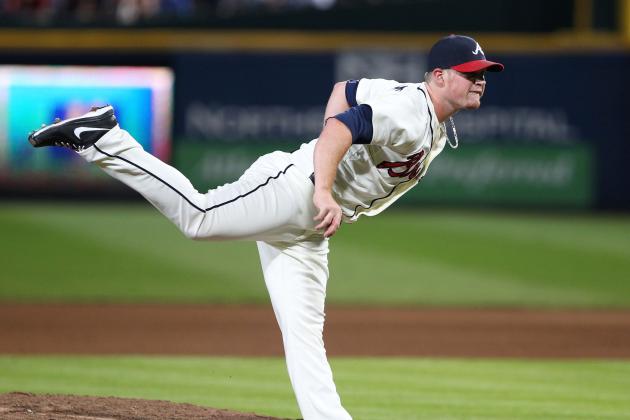 Mike Zarrilli/Getty Images
Craig Kimbrel.
Date of birth: May 28, 1988.
Mariano Rivera is great, and so are Joe Nathan, Fernando Rodney, Sergio Romo and Rafael Soriano.
But the title of "Best closer in baseball" unquestionably belongs to Craig Kimbrel.
After a superb rookie season, the Atlanta Braves managed his workload more carefully. The stats were even gaudier as a result: 1.01 ERA, 0.65 WHIP, 8.29 SO/BB.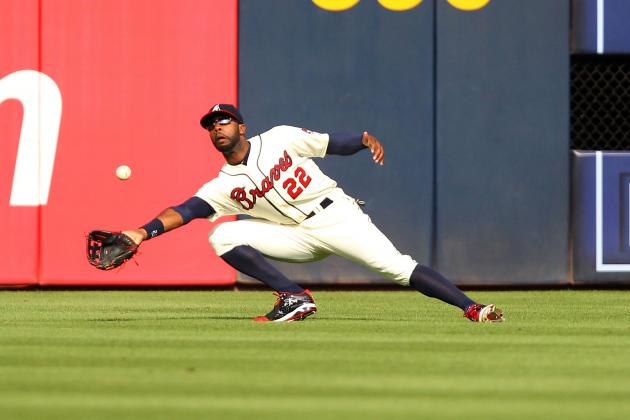 Mike Zarrilli/Getty Images
Jason Heyward.
Date of birth: August 9, 1989.
With four players who ranked 20th or higher, expectations are understandably through the roof for the Atlanta Braves.
To fully appreciate Jason Heyward, you need to factor in his defensive brilliance. He's probably the only corner outfielder in the game with exceptional range and arm strength.
"The J-Hey Kid" also has 30-30 potential.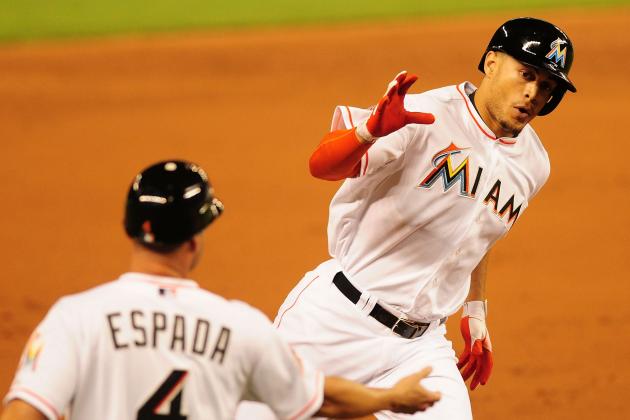 Jason Arnold/Getty Images
Giancarlo Stanton.
Date of birth: November 8, 1989.
Giancarlo Stanton has a thicker frame than Jason Heyward, but adequate ability in right field, nonetheless.
He launched 37 home runs in 501 plate appearances last season and should expect to be intentionally walked regularly amid a weak Miami Marlins lineup.
He might be the best "clean" power hitter we've seen in the 21st century.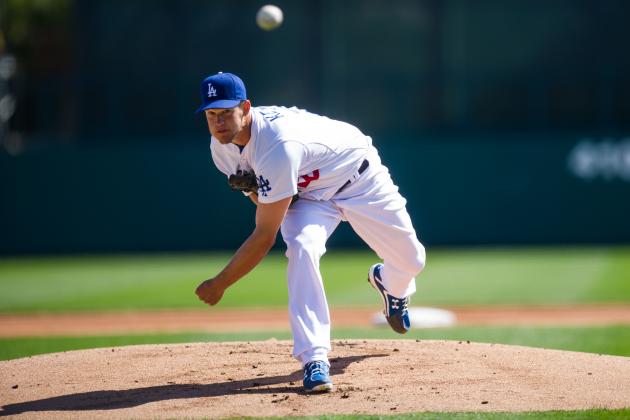 Rob Tringali/Getty Images
Clayton Kershaw.
Date of birth: March 19, 1988.
Only a handful of days until Clayton Kershaw turns the big two-five, so let's enjoy it while it lasts!
He has blossomed from an erratic strikeout artist into the consensus top lefty in baseball.
Each of his past two seasons were equally awesome, and there's room for improvement if he uses more breaking balls. Those have been unhittable.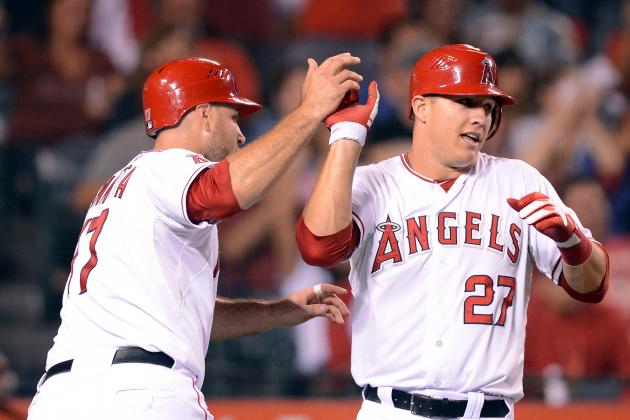 Harry How/Getty Images
Mike Trout.
Date of birth: August 7, 1991.
The season after producing double-digit Wins Above Replacement—Baseball-Reference.com and FanGraphs agree—Mike Trout will earn $510,000 in salary.
Ah, the beauty of the MLB Collective Bargaining Agreement.
Aside from a relatively high strikeout rate, the 2012 AL MVP runner-up has no apparent weaknesses. He plays awe-inspiring defense and has a greater overall impact than pros at others stages of their careers.
Stop teasing the sabermetricians and jump on the bandwagon.