Major League Baseball: The 10 Best Players over the Age of 35 This Season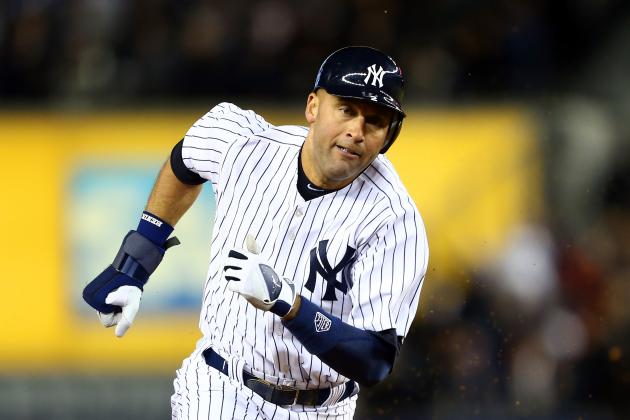 Al Bello/Getty Images
The 38-year-old Derek Jeter continues to produce in pinstripes.
It's no secret that baseball is becoming a young man's game.
Stars like the Angels' Mike Trout, Mariners' Jesus Montero and the Nationals' Bryce Harper have stepped into major league spotlight, taking away from the perennial publicity guys like Derek Jeter, Alex Rodriguez and Josh Hamilton receive.
Still, there are a handful of individuals that transcend time and continue to produce at a high level in the twilight of their careers.
Here are the 10 best players over the age of 35 who consider age to be nothing more than a number.
Begin Slideshow

»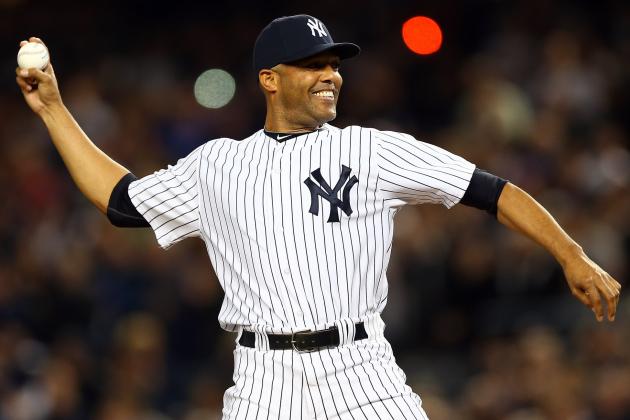 Elsa/Getty Images

Mariano Rivera, 43
2012 Stats: 1-1, 2.16 ERA, 5 SV, 8 K
Coming off a major injury, the greatest closer of all time, Mariano Rivera, will need to prove he's the same dominate pitcher of old.
Jason Grilli, 36
2012 Stats: 1-6, 2.91, 2 SV, 90 K
Jason Grilli will be assuming the closer's role in Pittsburgh with Hanrahan exiting.
A.J. Burnett, 36
2012 Stats: 16-10, 3.51 ERA, 180 K
After some poor seasons with the New York Yankees, A.J. Burnett pitched well for the Pirates last season. The only question is whether or not he can carry the momentum into this season.
Marco Scutaro, 37
2012 Stats: .306, 7 HR, 74 RBI
Marco Scutaro played well for the Giants during their World Series run. He's been relatively consistent over his career, but his numbers aren't significant enough to break the top 10.
Bronson Arroyo, 36
2012 Stats: 12-10, 3.74 ERA, 129 K
Bronson Arroyo is coming off a season worthy of recognition. Expect a decline in production in 2013.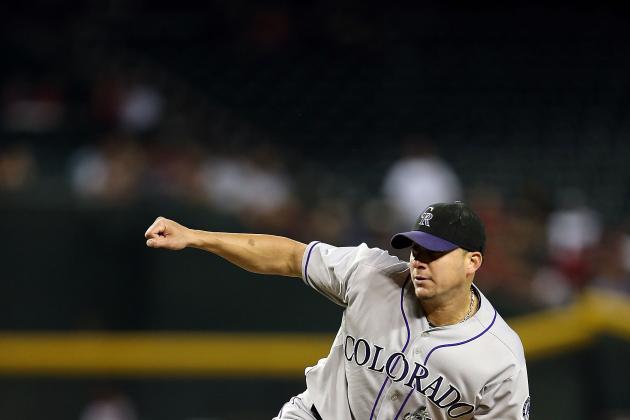 Christian Petersen/Getty Images

Colorado Rockies closer Rafael Betancourt is arguably the most valued and underrated reliever in Major League Baseball.
The 37-year-old, who's never made an All-Star game in his 10-year career, has spent the last four seasons with Colorado, finally earning the closer job last season. He's flown well under the radar in Colorado due to the Rockies' struggles of late, however, his production has been consistent.
Betancourt posted a 2.81 ERA with 57 strikeouts and 31 saves in 57.2 innings last season for a pitching staff that ranked dead last in ERA. Pitching and injury would cripple the Rockies playoffs chances and lead them to a 98-loss season.
With Jim Wright taking over pitching coach duties for the Rockies, expect Betancourt to begin the season as the Rockies' closer and improve upon last year's stat line.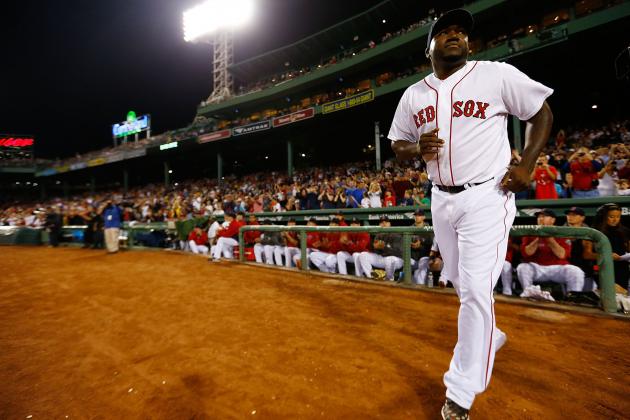 Jared Wickerham/Getty Images

This is likely the most controversial selection on this countdown considering Ortiz played in just 90 games last season, but numbers never lie.
Prior to Ortiz's injuring his Achilles tendon on July 17 of last year, Ortiz was on his way to one of his best offensive seasons of his career.
Through the first 90 games, Ortiz batted an unlikely .318 with 23 home runs and 60 RBI.
Ortiz was subject to trade rumors in 2010 and 2011 after struggling out of the gate, but Big Papi managed to turn his season around and help the Sox win some games down the stretch.
Expect Ortiz to be a factor in 2013 at designated hitter and dig the Red Sox out of the 93-loss season they recorded in 2012.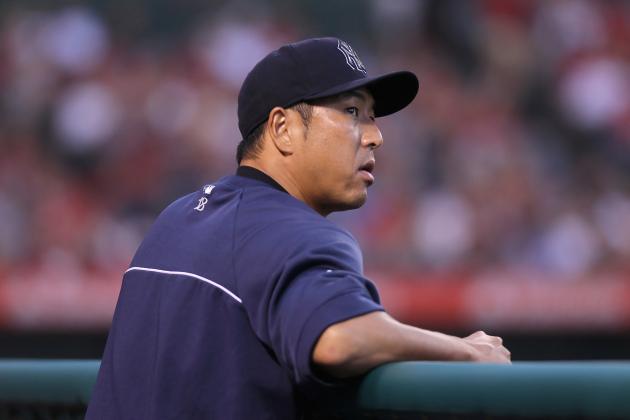 Jeff Gross/Getty Images

Hiroki Kuroda of the New York Yankees has proved to be one of the most consistent starters over the last five seasons.
Kuroda came into the league as a 33-year-old from Japan in 2008. Since then, he's recorded sub-4.00 ERA's in each of his five seasons, and has been an innings eater of late.
Last season, Kuroda recorded a 16-11 record with a 3.32 ERA and 167 strikeouts in an unprecedented 219.2 innings. Amongst Yankee starting pitchers, he led his team in wins and ERA.
Since entering the league, Kuroda has only improved with age, 2012 being his best season on record. With a loaded AL East stocked with talent, the 38-year-old will be a major factor in whether or not the Yankees make the playoffs.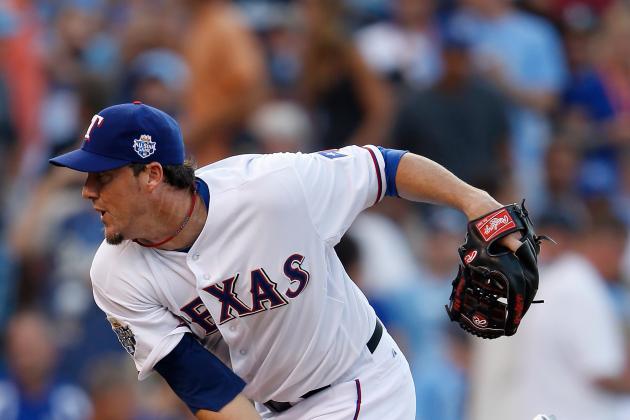 Jamie Squire/Getty Images

Many thought the great career of Joe Nathan was coming to an end in 2011 after the closer struggled with injury, posting a 4.84 ERA in 44.2 innings.
Last season, Nathan showed that he still had some fuel left in his tank. The 38-year-old posted a 2.80 ERA with 78 strikeouts and 37 saves in 64.1 innings.
Nathan sits just two saves away from 300, a feat he'll reach in the month of April.
Hitters are once again fearing Nathan's knee-buckling slider and accurate low- to mid-90s fastball.
Expect Nathan to show his age in 2013 and have an ERA in the upper-2.00's to lower-3.00's, but he'll still be the 35-save closer he was in 2012.
Rich Pilling/Getty Images

Last season, Chicago White Sox first baseman Paul Konerko made his sixth All-Star team at the age of 36.
The 16-year veteran posted an impressive .298 average with 26 home runs and 75 RBI in 2012. Konerko's 75 RBI was his lowest since he was a 27-year-old in 2003, but his 159 hits are right on track with his career average.
Konerko also led his team in on-base percentage at .371, impressive for a 36-year-old who isn't exactly the speediest guy in baseball.
In 2013, there's no doubt Konerko will continue be the leader of this White Sox franchise a have around 160 hits when everything is said and done.
Look for the 1994 first round draft pick to make his seventh All-Star game this season.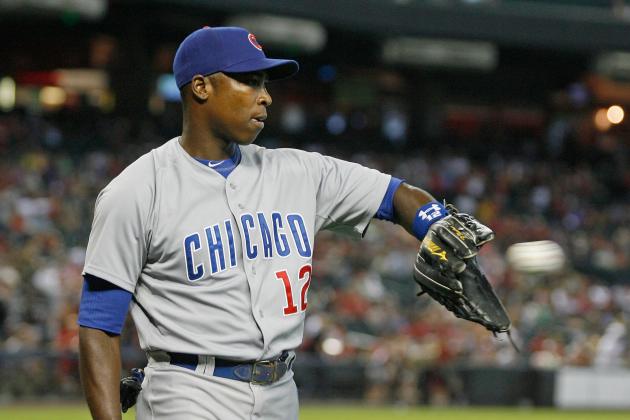 Ralph Freso/Getty Images

Some of us remember the 26-year-old Alfonso Soriano in pinstripes fighting to be the first Triple Crown winner since Carl Yastrzemski in 1967.
Unfortunately for Cubs fans, once they acquired the slugger in 2007 he began to slowly decline in production through his first five years in Chicago.
After a slow start to 2012, Soriano found his groove, ending the season with a .262 average, 32 home runs and a career-high 108 RBI. Yes, that's right, Soriano had a career-high 108 RBI at age 37.
The Cubs likely won't be competitive this season, fielding a roster of promising young talent, but mediocre veterans. Soriano has a good chance of being dealt at the trade deadline depending on his performance.
Expect Soriano to put up similar numbers as last season.
Al Bello/Getty Images

Derek Jeter has quite the resume: 1996 Rookie of the Year, 14 time All-Star, five time Gold Glover and a .313 lifetime average.
At age 38, the Yankee captain continues to play like he did 10 years ago. Last season, Jeter batted .316 with 15 home runs, 58 RBI and a major league best 216 hits. And, he did it all for baseball's most scrutinized and talked about franchise.
Mr. November proved to be one of the most durable veterans as well, playing in 159 games.
Jeter is an ageless wonder and he'll continue to produce well into his 40's.
Expect the captain to post similar numbers as last season and lead the Yankees through what's looking like an A-Rod-less season.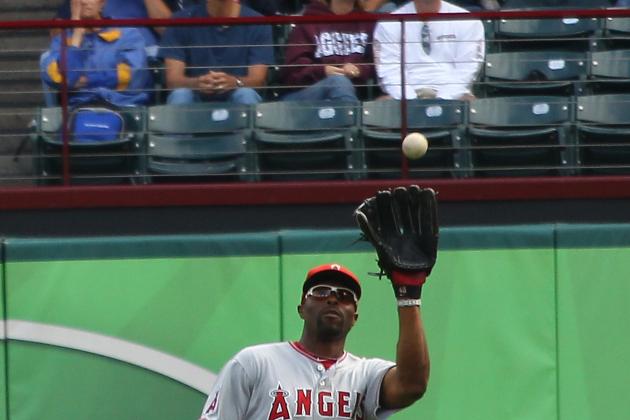 Rick Yeatts/Getty Images

Torii Hunter's career has been defined by excellent fielding. As he moves into the twilight of his career, Hunter has evolved from the speedy center fielder he was with the Twins to a consistent and reliable bat in the middle of a lineup for the Angels and now Detroit Tigers.
The 37-year-old outfielder signed a two-year, $26 million deal with Detroit this offseason.
Hunter has a chance to be the final piece to a Tigers team that fell four games short of a World Series last October.
Hunter, who batted .313 with 16 home runs and 92 RBI last season, gave the Angels a consistent 20 home runs and 80 to 90 RBI in his tenure in Los Angeles.
For this season, the .300-plus average likely won't be there, but the Tigers should expect 20 home runs, 70 RBI and a solid right fielder.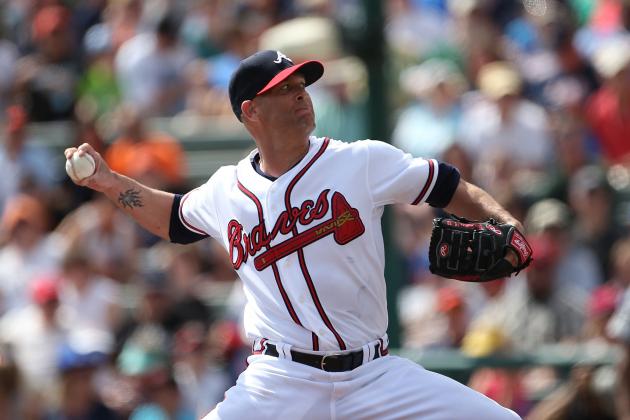 Leon Halip/Getty Images

The 14-year veteran starting pitcher Tim Hudson is as good as he was the day he broke into the league with Oakland in 1999.
The 37-year-old has been a staple in the Atlanta Braves rotation for the last eight years. He's contributed to some excellent Braves squads during his tenure in Atlanta.
Last season, Hudson went 16-7 with a 3.62 ERA and 102 strikeouts. Sure, the strikeouts are down from his usual average, but he continues to find ways to retire batters.
In 2013, Hudson will likely earn victory No. 200 and etch his name into the record books. Look for Hudson to put this young, dangerous Braves pitching staff on the road to the playoffs, once again.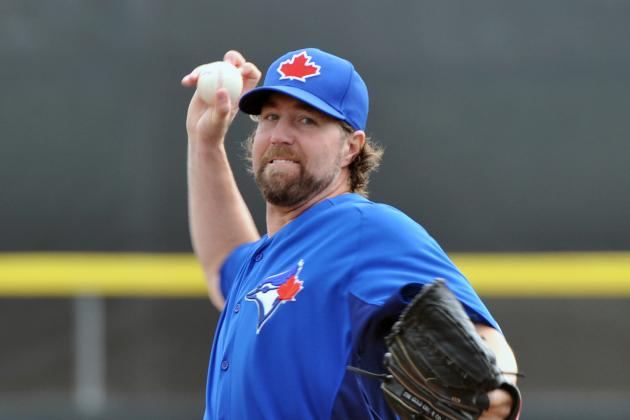 Al Messerschmidt/Getty Images

It's been a long, tumultuous road for Toronto Blue Jays pitcher R.A. Dickey to reach success.
Players usually reach the peak of their careers at age 28, 29, 30 or even 31. For Dickey, at age 31 he was bouncing around the Rangers farm system after posting a 6.67 ERA in 2005.
Now, at age 38, R.A. Dickey has become a household name, and his knuckleball is one of the most feared pitches in all of baseball.
In a Cy Young award winning 2012 season, Dickey reached the summit, recording a 20-6 record with a 2.73 ERA. His 230 strikeouts were 96 more than his previous career-high.
This is an extremely dangerous Blue Jays team heading into this season. With proven major league talent at literally every position, they're a forced to be reckoned with in 2013.
Look for Dickey to extend his career and have another Cy Young worthy season as the Jays look to capture their first playoff berth since 1993.
Post a comment and let me know who I missed!
Follow this Featured Columnist on Twitter @cucch22