5 NFL Draft Prospects Whose Stocks Fell the Most at the Combine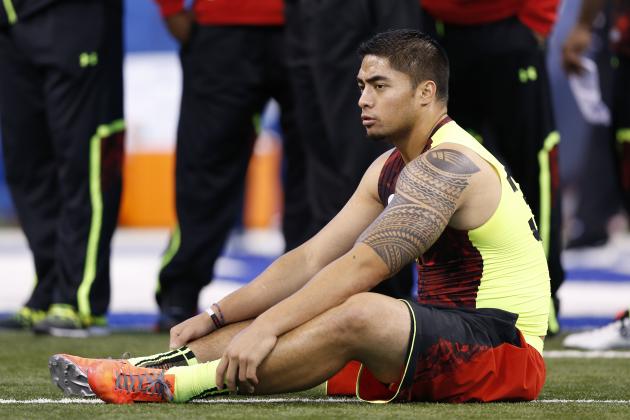 Joe Robbins/Getty Images

The NFL combine is a place where a player's stock can shoot up or fall down the tubes. While a lot of players belong in the former category, some players unfortunately had bad performances and are now are plummeting down the draft boards.
Luckily for these guys, they still have their pro days to make up some ground and climb back up the board. But for now, here are the five NFL draft prospects whose stocks fell the most in Indianapolis.
Begin Slideshow

»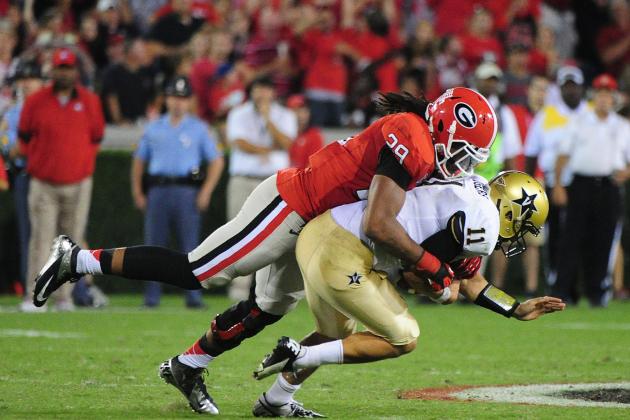 Scott Cunningham/Getty Images

Jarvis Jones is without a doubt a top-10 pick in this year's NFL draft. But for the talented OLB from Georgia, these past few days have been very quiet, given his decision to skip the NFL combine. Jones is a terrific player and could very well go on to have a great NFL career.
However, questions about a lingering neck injury could be scaring potential suitors away. Jones could've cemented his stock as an elite pick with a strong performance in Indy. But given his decision not to participate, he runs the risk of maybe falling into the 10- to 15-pick range.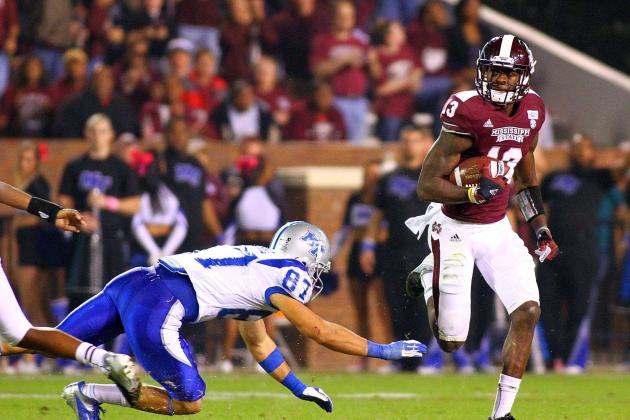 Spruce Derden-USA TODAY Sports

Johnthan Banks was thought by many to be a DB who could potentially sneak into the first round. Banks is a guy who has the height, leaping ability and ball-hawking skills that NFL teams love to see. However, going into the combine, it remained to be seen if he had the speed to be a top corner in the NFL.
Well, Banks ran a 4.61 official 40 in Indy (per NFL.com). That's not horrible, but in today's NFL, that may not be enough speed to cover some of the elite receivers. His lack of straight-line speed may hurt his stock and cause him to drop on draft boards across the league.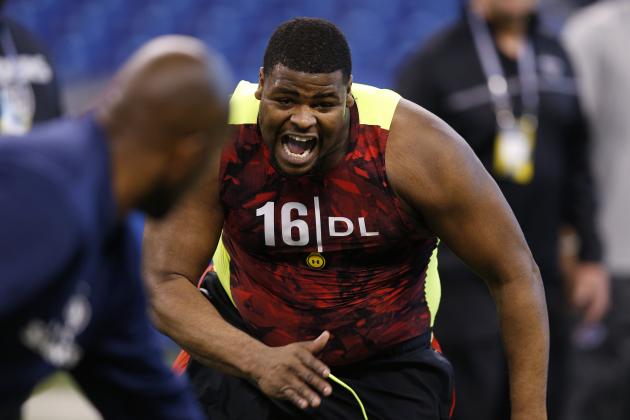 Joe Robbins/Getty Images

Johnathan Hankins had a great season for the Ohio State Buckeyes and decided to leave early for the NFL draft. Hankins is a versatile player who can play any inside position on the line, which is part of his appeal and a reason many had him in the top-10 picks.
Hankins didn't exactly make a splash in Indy. He ran an extremely slow 40 (5.31), showing that he lacks the speed and burst to be anything more than a run-stopper (per NFL.com). He also weighed in at a hefty 320 pounds. He'll need to keep his weight down to keep pressure off his knees, which have been injured the past two seasons.
It wasn't a totally awful showing for Hankins, but it's now unlikely he'll go in the top 10.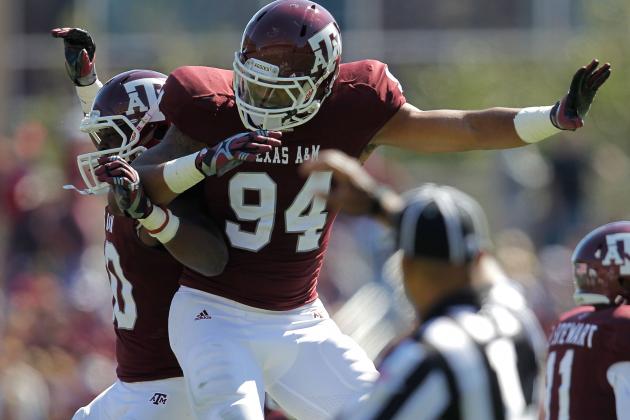 Sarah Glenn/Getty Images

Damontre Moore nearly earned the top spot on this list with a terrible showing at the combine. He's a big, athletic pass-rusher who was thought to be a lock for a first-round pick. However, after running a 4.95 in the 40 and putting up only 12 reps on the bench, his strength and speed are really being questioned by NFL scouts (per NFL.com).
Usually I don't put a ton of stock into the combine (just look at Vontaze Burfict, for example) but these numbers really are troubling. If he doesn't have a good pro day and really improve upon those numbers, he could really see a huge drop in his draft stock.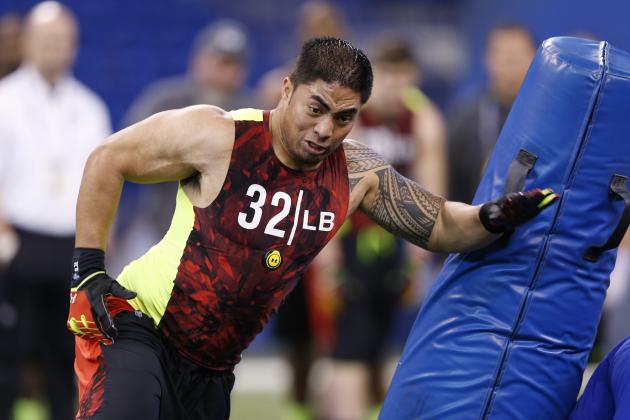 Joe Robbins/Getty Images

By now, everyone has heard of Manti Te'o's failure at the NFL combine. Te'o has been the subject of a massive amount of media coverage given his whole fake girlfriend scandal, and this was his chance to show what he does best: play football.
Well, Te'o was about an inch shorter and 15 pounds lighter than expected. His 40 time was at least .2 seconds slower than scouts were hoping to see (per NFL.com). Te'o still can make up some ground at his pro day, but it's going to be a long way back for the former Notre Dame star. He may have cost himself a spot in the first round.