The World Baseball Classic is not only a competition between the best national teams in the world, but it is also a showcase for some of the best young players in the sport.
Obviously, the games will feature veterans that are already household names like Miguel Cabrera and Mark Teixeira, but a few other men will utilize this competition to boost their profile for the major leagues.
Each of these players has been on an MLB roster, but they are yet to really show the world what they can do.
After the WBC, they will all gain a little more familiarity from baseball fans everywhere.
Brett Lawrie, Canada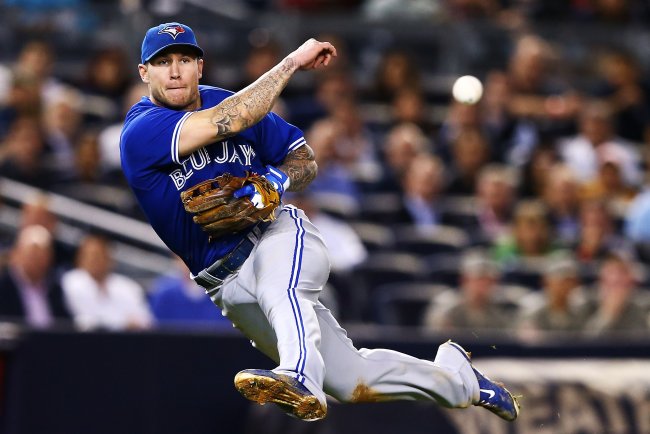 Al Bello/Getty Images
The Toronto Blue Jays third baseman was one of the more hyped players coming into last season. He played well in his first full season, but his .273 batting average with 11 home runs still left a lot to be desired.
Still, he has an incredible amount of talent both as a hitter and a fielder, and those abilities are going to come out eventually.
On the Canadian team, he and Joey Votto will make a formidable middle of the order as he looks to help his team pull an upset or two.
If this squad makes it deep into the tournament, you can bet that Lawrie will be a big part of that.
Jhoulys Chacin, Venezuela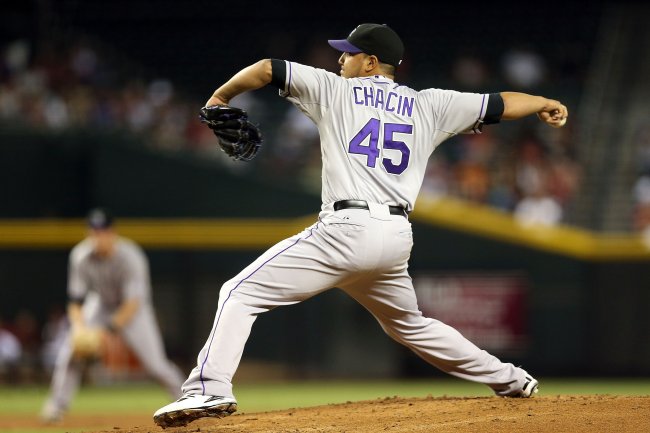 Christian Petersen/Getty Images
Injuries limited Jhoulys Chacin to only 14 starts last season where he produced mix results. Overall, he finished the year with a 4.43 ERA and a 3-5 record for the Colorado Rockies.
The 25-year-old pitcher has some of the best pure stuff in the majors, but he often gets into trouble when he struggles with his control. However, he has as much potential as any young pitcher in baseball.
Venezuela has one of the best infields ever assembled and the offense should be good enough to carry the squad deep into the competition. However, the pitching staff is relatively weak.
This will put all eyes on Chacin as he looks to carry the talented team over the next couple of weeks. If he can do that, it will certainly give him confidence to continue his success for the Rockies.
Melky Mesa, Dominican Republic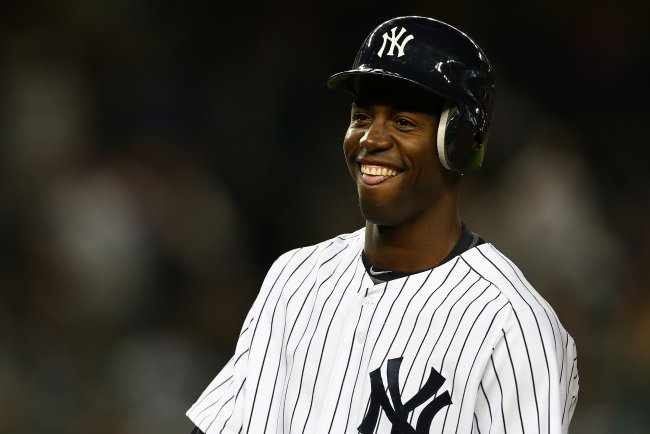 Elsa/Getty Images
Curtis Granderson fractured his forearm and will be out 10 weeks. According to Mark Feinsand of the New York Daily News, Melky Mesa is one of the top contenders for the starting left field job on the New York Yankees.
With the Dominican Republic team, the young outfielder can show that he can handle the pressure of performing on a major stage. Considering the talent on the team's roster, he is certain to be a part of some big games.
This will certainly be more useful than random exhibition games in spring training.
Mesa is a patient hitter and a fast runner, but he is yet to get a real chance at the major league level. Getting a few big hits at the WBC will get him that chance.