NFL Quarterbacks Who Face a Make-or-Break Season in 2013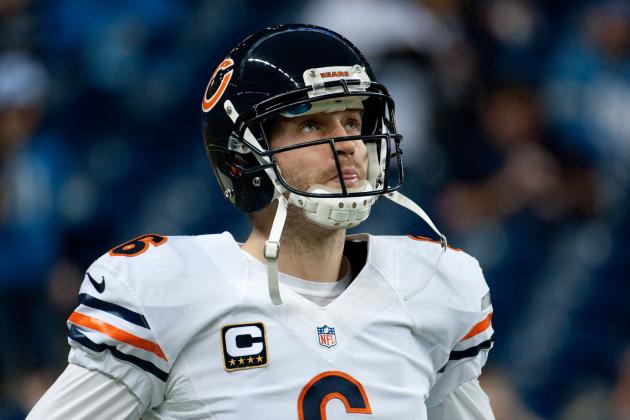 Tim Fuller-USA TODAY Sports

NFL quarterbacks are undoubtedly the most scrutinized athletes on the planet, and the pressure to reach and sustain stardom surrounds a number of signal-callers heading into the 2013 NFL season.
Being a successful quarterback in the NFL means one can handle the gamut of media emotions. The man behind center may spend weeks slowly creeping up the roller coaster. He may be building positive momentum in the media only to find himself flipped upside down and at the bottom in a matter of seconds.
Some of these guys have shown flashes of brilliance, while others are teetering on the term "bust." Regardless of NFL experience, without reaching new heights in 2013, their teams may decide to pull the plug on their era and start looking elsewhere for a franchise quarterback.
With their jobs and reputations on the line, these NFL quarterbacks face a make-or-break 2013.
Begin Slideshow

»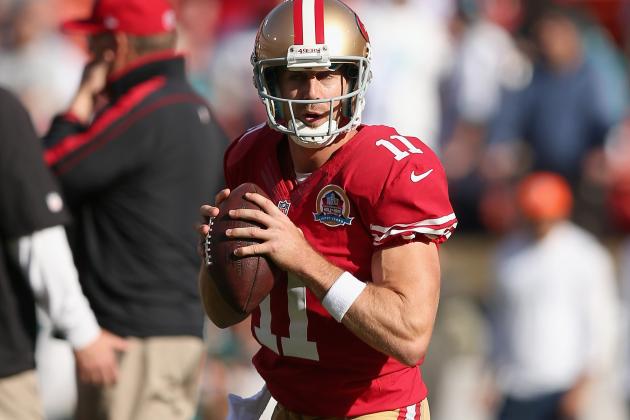 Ezra Shaw/Getty Images

Whether you believe in San Francisco 49ers quarterback Alex Smith or not, he was playing the best football of his NFL life until a concussion altered his career in Week 10.
Now, he's on the outside looking in and has no shot at starting for the Niners—Colin Kaepernick has quickly become the "it" quarterback in the NFL.
The organization is reluctant to release (h/t USA Today) their former No. 1 overall pick and will likely try to trade him by April 25, the first day of the 2013 NFL draft.
If traded, Smith has one year at best to prove his worth in the NFL. He would have to win his new teammates over immediately, gain their trust and show them that he can get the job done. If not, he should get comfortable holding a clipboard and make the most of his opportunity should he get one.
Not wanting the distraction, it would be best for both Smith and the Niners to part ways—then again, having a confident quarterback as your No. 2 is a very good thing.
Stay tuned.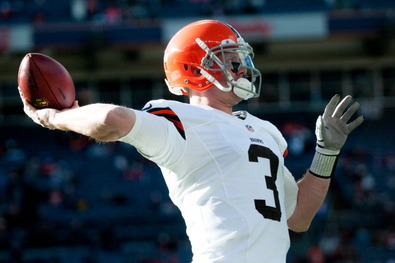 Dustin Bradford/Getty Images

This is not to say that Brandon Weeden will one day be inducted into the Hall of Fame, but he has to convince the new front office of the Browns that he is capable of playing up to that caliber this upcoming season.
The 29-year-old quarterback has a very short window to succeed in the NFL after just one year at the helm.
New Browns head coach Rob Chudzinski was the former Carolina Panthers offensive coordinator and is used to calling plays for Cam Newton. Getting used to Weeden's style means that Chudzinki and the Browns have some growing pains ahead of them.
Nevertheless, Weeden is the best the Browns have right now. With a questionable 2013 quarterback class available in the draft, the Browns will have to make the most out of what they have.
The good news for Weeden is that he'll get to play in 2013. The bad news is a poor performance in 2013 will likely be his last as a starter.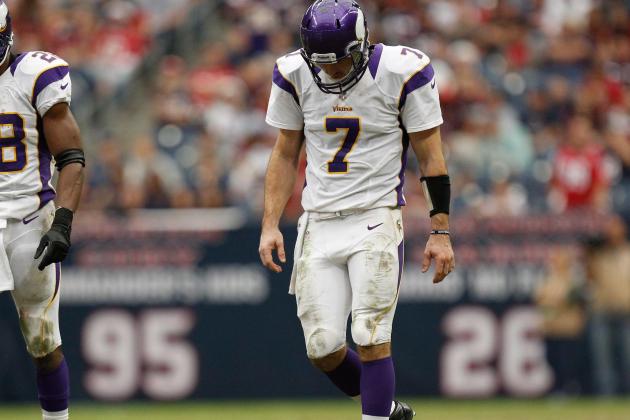 Thomas Campbell-USA TODAY Sports

Sandwiched between Carolina Panther Cam Newton and Cincinnati Bengal Andy Dalton in the 2011 quarterback class are Tennessee Titan Jake Locker, Jacksonville Jaguar Blaine Gabbert and Minnesota Viking Christian Ponder.
These three men face a pivotal 2013 season. Without drastic overall improvements in every facet of their game, they'll indubitably be deemed "not good enough."
Gabbert has been the worst of the three, but then again the Jaguars haven't been anything to write home about. He'll get another chance and has to do plenty of convincing.
The Titans aren't that great, but Locker doesn't look worthy of a No. 8 overall pick thus far. He has played the least of these three and underwent shoulder surgery this offseason. He'll be ready to go by Week 1 in 2013 and has to display that he has the fortitude to lead an NFL team.
The Vikings made the playoffs in 2012 with Ponder at the helm, but running back Adrian Peterson ran for 2,097 yards and Ponder didn't even play in their wild-card loss against the Green Bay Packers.
The Vikings did win their final four games to make it to the playoffs in 2012 and Ponder is their clear No. 1. Still, he only threw for 300-plus yards once last season and is inconsistent.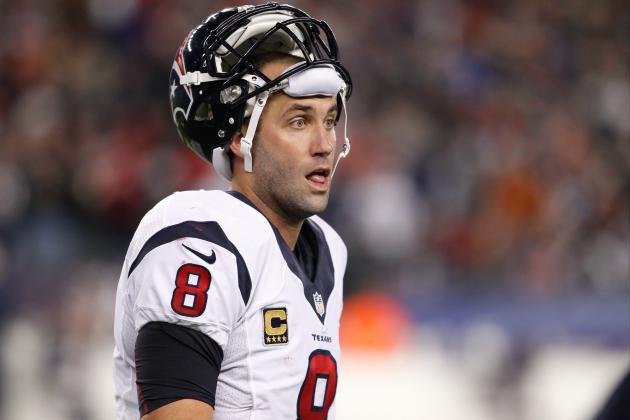 USA TODAY Sports

If you think that Matt Schaub has that deer in the headlights look, you're not wrong.
He'll be 32 years old when the 2013 season begins and his team, the Houston Texans are at a crossroads. Their quarterback is aging and if can't deliver them a Super Bowl victory this upcoming season they may have to start from scratch.
The Texans have a stout running game with back Arian Foster and company. They also have a premier receiver in Andre Johnson. Their defense is one of the best too.
What about their quarterback? Can Schaub get the job done? There's not much more that a quarterback could ask for.
Schaub will have to be at his best in 2013 if he's to start in 2014. If he's not, the general feeling toward the Texans will be that they're a team on the decline.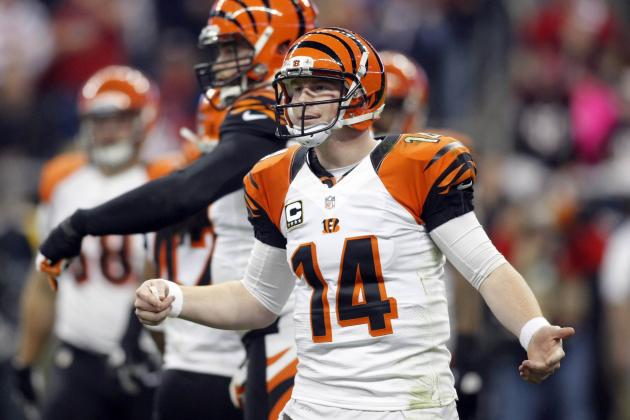 USA TODAY Sports

The Cincinnati Bengals have surprisingly made the playoffs two consecutive seasons, but if quarterback Andy Dalton doesn't win a playoff game in 2013 the organization may be best to start looking for a new leader.
Dalton is a good quarterback, but does he have it in himself to become great?
His play on the field is certainly suspect. One drive he looks excellent, the next he looks like he's over his head in the NFL.
In the Bengals loss to the Houston Texans in the 2012 playoffs Dalton looked predetermined on too many plays. He seemed to be set on only one target. If he can't evolve in 2013 and look to his check-downs, he may want to get familiar with the bench.
Yes, 2013 will only be Dalton's third year in the league, but the NFL is a "what have you done for me lately" kind of league.
The Bengals are a team who are really starting to believe in themselves, but any amount of uncertainty from their quarterback and that confidence could spiral into oblivion.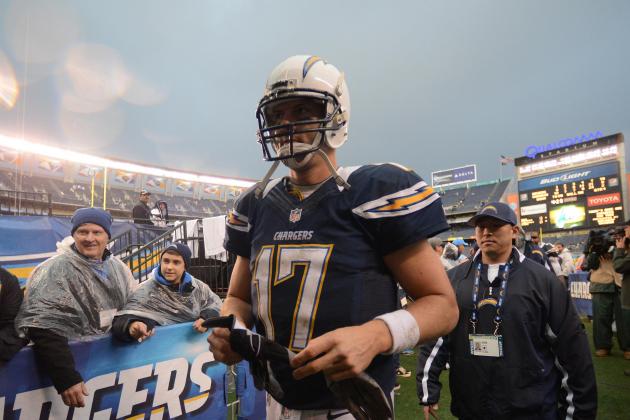 Donald Miralle/Getty Images

The San Diego Chargers have been an enigma in the NFL for a handful of years now.
Their up-and-down play has caused quarterback Philip Rivers to be somewhat forgotten about in the discussion for "elite" status.
There's no question that Rivers has the arm to put himself in those debates, but what he lacks is poise in the pocket, along with the huddle. His fiery personality is nice to see at times, but gets the best of him in critical situations.
The debate in San Diego for the past couple of seasons has been whether or not to let now former head Norv Turner go.
Fans calling for his job got their wish this offseason and now the only thing standing between Philip Rivers and all the blame for the Chargers woes is his play on Sundays.
Never mind the Chargers personnel, without a playoff win in 2013, the reviews surrounding Rivers will be tainted forever.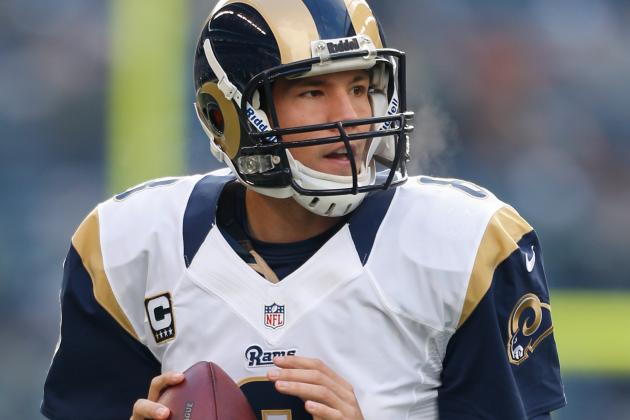 Otto Greule Jr/Getty Images

The St. Louis Rams selected quarterback Sam Bradford No. 1 in 2010 with the hopes of him being their franchise quarterback.
After a rookie campaign that nearly landed the Rams a playoff spot, the wheels fell off in St. Louis for a bit.
Thanks to head coach Jeff Fisher taking over in 2012 and a wise decision to trade the 2012 No. 2 pick to the Washington Redskins, the Rams are stacked with plenty of draft picks and a bright future. That is, of course contingent on Bradford.
It can easily be argued that his Bradford hasn't had the best supporting cast, but franchise quarterbacks are supposed to make those around them better.
Now heading into the second year of the Fisher era, Bradford and the Rams must find a way to make the playoffs.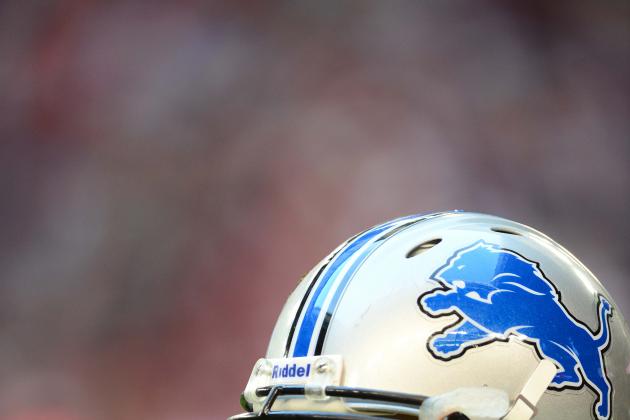 Mark J. Rebilas-USA TODAY Sports

Detroit Lions fans have wondered what has gone wrong since 1957.
More recently, they're wondering if their franchise quarterback is just that.
Reminder, the Lions are are one-sided as they come on offense in the NFL and Stafford's record 727 attempts in 2012 is indicative of that. Without Stafford, they would be nothing.
Still, the jury is out on Stafford. He's proven to be tough, but his over-analyzed delivery of the football is something to worry about.
His sidearm approach is a nice tool to have in certain situations when trying to wrap the ball around an airborne defensive end, but throwing sidearm on a majority of his tosses is alarming.
He also doesn't look like a complete leader just yet. Yes, his teammates turn to him, but he's the quarterback, they're supposed to look to him for guidance and inspiration. Regardless of all the mishaps surrounding the franchise in 2012, a 4-12 record isn't acceptable for Stafford.
Stafford must show the NFL world in 2013 that he has the proper throwing mechanics to be considered one of the best. He must also prove that he can command his men and will them to victory.
A playoff win is a must.
If he fails to do so, the Lions will look destined for another decade of futility.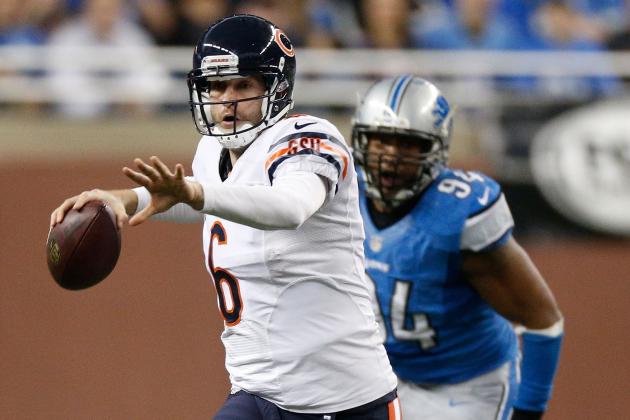 Gregory Shamus/Getty Images

Although the 2012 offseason brought Jay Cutler and the Chicago Bears viable weapons, it didn't bring them a playoff berth.
Head coach Lovie Smith has since been replaced by Marc Trestman, who is offensive minded with a specialty in bringing the best out in quarterbacks.
This is exactly what the Bears need, someone to give a jolt to the sometimes lifeless character that is Cutler.
When he looks like he cares, the Bears offense is downright scary and considering the majority of their defense is past their prime, the team needs Cutler to play 16 games of solid football.
As badly as I want to like Cutler, I can't bring myself to it. He looks like he gives 60 percent effort 110 percent of the time.
An MVP season in 2013 would quickly change my mind.