NFL Scouting Combine: 6 Under-the-Radar Players Sure to Light Up the Weekend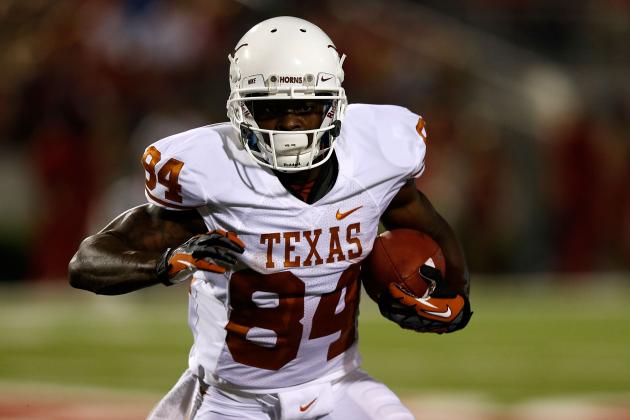 Scott Halleran/Getty Images

Every year at the NFL Scouting Combine, some lesser-known player comes in and puts up some ridiculous numbers that make everyone pay more attention.
Last year, Dontari Poe impressed with his surprisingly quick feet to go along with his large frame. The year before that, A.J. Jenkins ran a sub-4.4 40-yard dash and dominated in the vertical.
While some people downplay the combine in its effectiveness of evaluating NFL potential, there's no denying that it definitely helps elevate the stocks of some players just due to their exceptional athletic ability.
So for this draft, I went in and looked at some guys who aren't expected to go in the first round and haven't gotten a ton of media attention yet, but have a good chance of blowing up the combine and creating some real buzz.
There's no telling exactly how they'll perform and what it'll mean for their draft stocks, but here are six guys to keep an eye out for at the combine this weekend.
Begin Slideshow

»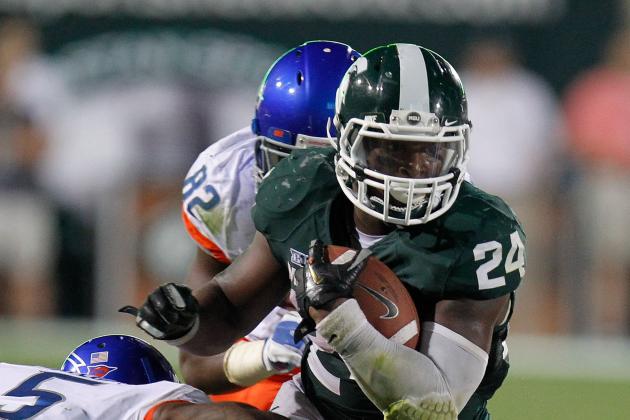 Gregory Shamus/Getty Images

Le'Veon Bell may look more like a linebacker than a running back, standing at 6'2" and weighing in around 244 pounds. But once you see him move, it will be clear why he could get taken as high as the third round.
Bell should put in a pretty good 40 time, but where I really think he'll impress is in the 3-cone drill and shuttle run.
Bell is known more for his nimble feet and deceptive moves than his straight-line speed, but I think everyone will be shocked when they see a guy of his size move as quickly as he does.
Margus Hunt may end up being the story of the combine. He comes in at a ridiculous 6'8", 275 pounds of chiseled athleticism. I think everyone will know his name after this weekend.
The Estonia native won the 2005 European Junior discus title, and also won gold medals in both the discus and shot put at the 2006 World Junior Track and Field Championships in Beijing.
He had just moderate statistical success at Southern Methodist, but his potential is through the roof with so much athletic ability and a limited football background. Look for him to impress in literally every single drill.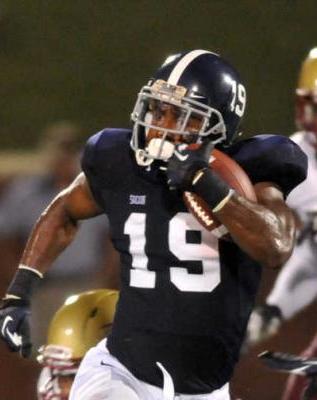 Photo via savannahnow.com
J.J. Wilcox comes from little-known Georgia Southern, but he's been a true do-it-all athlete for the Eagles. He converted to safety from running back just this year, and he's been a great returner as well.
Wilcox has incredible burst and is an explosive, fast-twitch athlete who is likely to rise up draft boards in the next couple months.
I expect him to be one of the top performers in the broad jump and vertical jump, and I think he'll have an impressive start in the 40-yard dash as well, so check his 10-second split.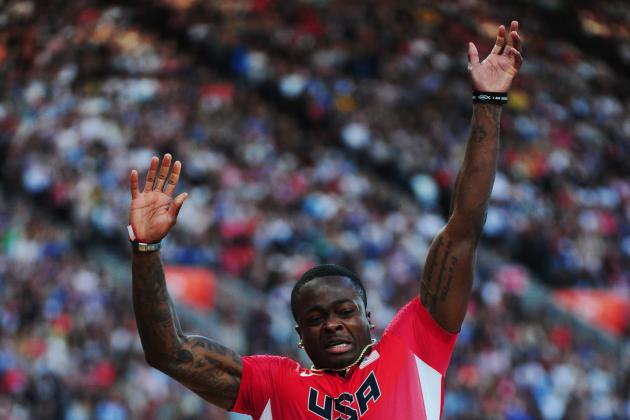 Stu Forster/Getty Images

Marquise Goodwin is one of the best athletes not only in the combine, but in the entire nation. The receiver/returner from Texas didn't get much accolade as a football player, but the combine could help his draft stock tremendously.
Goodwin won two NCAA championships and competed in the Olympics in the long jump. He still owns the high school national record for the long jump. He ran the 60- and 100-meter dashes in college, and also competed in the triple jump.
I think Goodwin has a shot to win both the 40-yard dash and broad jump, and I expect his vertical jump to be among the top as well.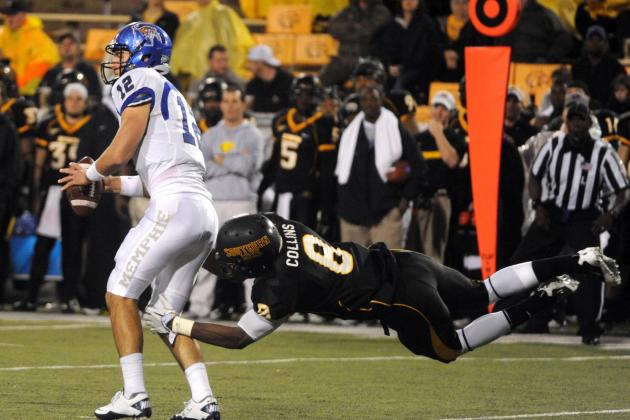 Chuck Cook-USA TODAY Sports

Jamie Collins, like Wilcox, hails from a lesser-known school in Southern Mississippi. Collins started out his college career as a defensive back, but has since been moved up into a hybrid defensive end/outside linebacker.
Really, Collins is just an insane athlete who can do it all on defense: rush the passer, cover tight ends and slot receivers, and chase down the ball-carrier.
In the 40 and the shuttle, I think Collins will be among the top, if not at the very top, for all linebackers. He could end up being great value for a team as a mid-round pick.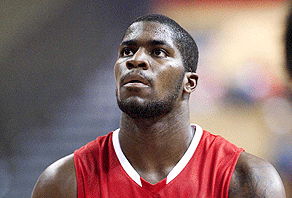 Photo via sportsillustrated.cnn.com
That picture isn't there accidentally; it's Menelik Watson, the offensive tackle from Florida State. Before Watson transferred to Florida State, he played basketball at Marist from 2009 until 2011.
At 6'6", 320 pounds, Watson is an imposing figure, but he's even stronger and is a lot quicker than he looks. He could be the fastest offensive lineman in the 40, and he may turn some heads in the broad and vertical jumps.
Watson may very well end up being a high second-round pick, even with his relative lack of playing experience. His athleticism gives him an upside that most other offensive linemen can't compete with.