Fantasy Baseball 2013: Ranking the Shallowest Positions, Who to Draft There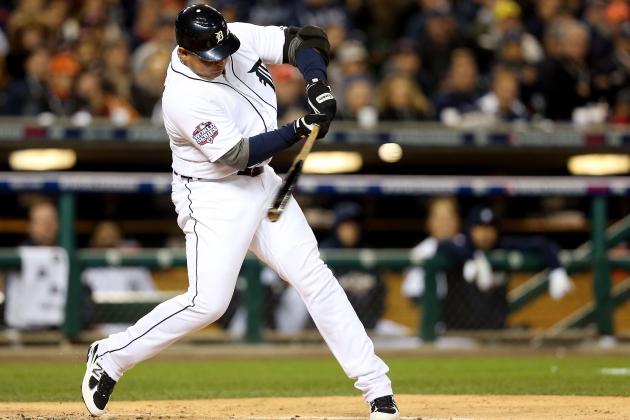 Ezra Shaw/Getty Images
Miggy should be under high consideration for the 1st pick in all fantasy formats. Via Orlin Wagner/AP
Fantasy baseball is a game of quandaries, and draft day is no exception.
Any number of superstars taken in the first two rounds could serve as the foundation of a championship fantasy lineup, but that doesn't mean position scarcity should be overlooked.
In 2012, for instance, 36 outfielders finished the season ranked in the top 100 players in standard Yahoo! leagues. On the flip side, only three catchers managed the same designation.
This means, in a 10-team league, each manager could legitimately secure three top 100 players in the outfield, while only three managers could tout a top 100 player at catcher.
That's not to say you should reach for a catcher or forgo drafting an outfielder in the early rounds, it's merely an observation that forces fantasy owners to look beyond the statistics.
So, what positions should you prioritize come draft day 2013?
I'll break down the ever so important positions of scarcity and who you should target at each to win your fantasy league.
Begin Slideshow

»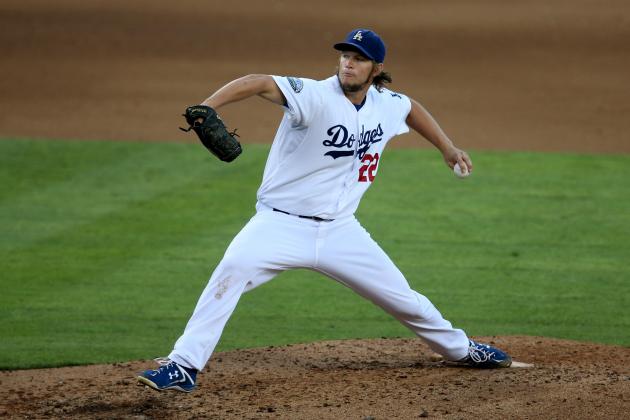 Stephen Dunn/Getty Images
With the star-studded offense in LA, Clayton Kershaw will push for 20 wins.
Starting pitcher is one of the most overlooked positions of scarcity in fantasy baseball.
While 62 hitters finished ranked in the top 100 in standard Yahoo! leagues, only 25 pitchers accomplished the same feat.
What's more, only 15 of those pitchers ranked in the top 100 players during the 2011 season as well, further suggesting a lack of proven commodities at starting pitcher.
To achieve fantasy success, lock down at least one top-tier starter in the opening rounds, understanding a plethora of hitters await.
Here's a list of my top starting pitchers by tier:
Tier 1
Clayton Kershaw
Justin Verlander
Stephen Strasburg
David Price
Cole Hamels
Matt Cain
Gio Gonzalez
Jered Weaver
Felix Hernandez
Tier 2
Cliff Lee
Roy Halladay
Johnny Cueto
Chris Sale
R.A. Dickey
Madison Bumgarner
CC Sabathia
Jordan Zimmerman
Mat Latos
Kris Medlen
Zack Grienke
Yu Darvish
Adam Wainwright
Tier 3
Jake Peavy
James Shields
Hiroki Kuroda
Matt Moore
Max Scherzer
Yovani Gallardo
Tim Lincecum
Dan Haren
Ian Kennedy
Josh Johnson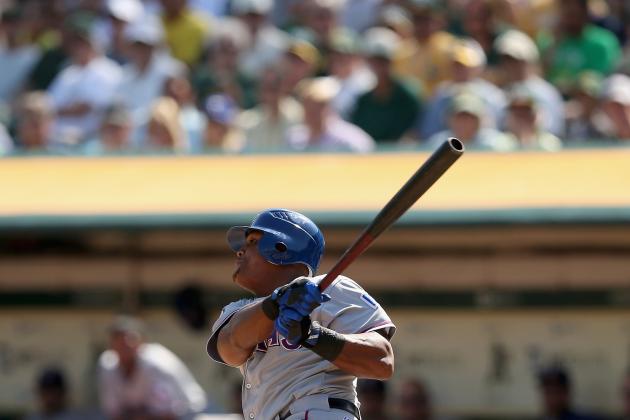 Ezra Shaw/Getty Images
Adrian Beltre has been the model of consistency outside of Miguel Cabrera.
Third base is a position that seems loaded due to big names at the hot corner, but that couldn't be further from the truth.
Only nine players breached the top 100 in 2012, leaving those who wait on a third baseman to gamble with David Freese's health or Manny Machado's youth.
While track record isn't everything in fantasy baseball, I usually stick to proven commodities at positions of scarcity. I find that paying the premium for guys like Pablo Sandoval or Aramis Ramirez keeps me from pulling out my hair when faced with starting Pedro Alvarez.
Here are my top third basemen by tier:
Tier 1
Miguel Cabrera
Tier 2
Adrian Beltre
Evan Longoria
David Wright
Tier 3
Hanley Ramirez
Pablo Sandoval
Ryan Zimmerman
Brett Lawrie
Chase Headley
Aramis Ramirez
Tier 4
Martin Prado
Mark Trumbo
Michael Young
Will Middlebrooks
Kyle Seager
David Freese
Pedro Alvarez
Mike Moustakas
Todd Frazier
Manny Machado
Kevin Youkilis
Tier 5
Marco Scutaro
Chris Johnson
Trevor Plouffe
Matt Carpenter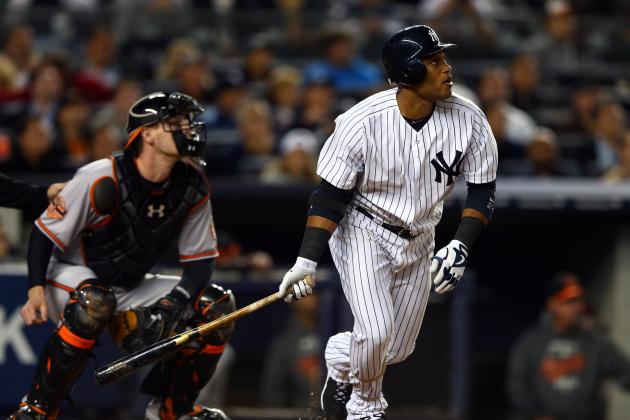 Elsa/Getty Images
Robinson Cano is far and away the best option at second base for 2013.
Emerging talents Jason Kipnis and Jose Altuve have deepened the player pool at second base, but the position is still as important as ever.
Only eight second basemen finished the 2012 season ranked in the top 100, and only two finished in the top 50.
Needless to say, second basemen have never been more scarce, despite the talent that seems to be emerging at the position.
Here are my top second basemen by tier:
Tier 1
Robinson Cano
Tier 2
Dustin Pedroia
Ian Kinsler
Jason Kipnis
Brandon Phillips
Martin Prado
Aaron Hill
Jose Altuve
Ben Zobrist
Tier 3
Rickie Weeks
Dan Uggla
Chase Utley
Danny Espinosa
Kyle Seager
Tier 4
Neil Walker
Howie Kendrick
Emilio Bonifacio
Daniel Murphy
Kelly Johnson
Dustin Ackley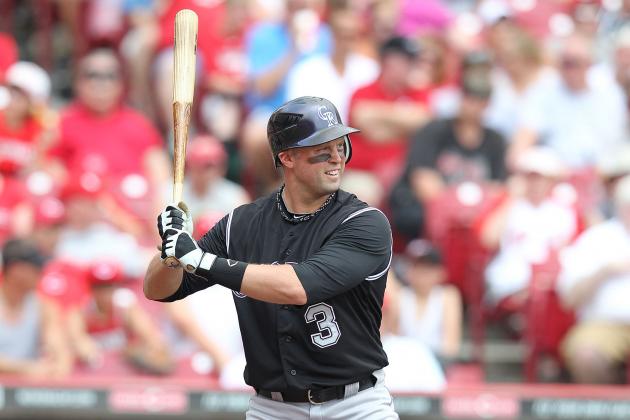 Andy Lyons/Getty Images
Troy Tulowitzki looks to bounce back from an injury-plagued 2012.
With Hanley Ramirez struggling and Troy Tulowitzki injured, levels of scarcity at the shortstop position were at an all-time high in 2012.
Unfortunately, the crop doesn't look much more promising this year, as managers who wait to draft shortstops won't even have the privilege of selecting veterans like Jimmy Rollins and Derek Jeter late due to their unexpected success last season.
This will inevitably leave many managers scrambling to pick between Erik Aybar and Alexei Ramirez on draft day.
Talk about a head-scratcher. Don't let that be you.
Here are my shortstop ranks by tiers:
Tier 1
Troy Tulowitzki
Hanley Ramirez
Tier 2
Jose Reyes
Starlin Castro
Jimmy Rollins
Ian Desmond
Tier 3
Elvis Andrus
Asdrubal Cabrera
Martin Prado
Ben Zobrist
Danny Espinosa
Tier 4
Erik Aybar
Alcides Escobar
J.J. Hardy
Everth Cabrera
Zack Cozart
Jed Lowrie
Andrelton Simmons
Marco Scutaro
Alexei Ramirez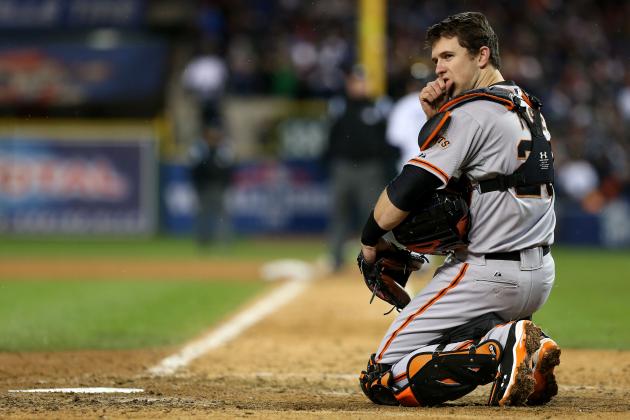 Ezra Shaw/Getty Images
Buster Posey is what we thought Joe Mauer would be.
At last we reach the shallowest position of all: catcher.
As mentioned in the introduction, there were only three catchers in the top 100 of the final rankings for Yahoo! standard leagues.
Drafting a catcher is always a tricky proposition. You don't want to reach for a guy simply because there aren't many great players at the position, but you also don't want to end up with a rotation of Jarrod Saltalamacchia and Russell Martin all season.
The good news is, despite being the most shallow position, catcher is loaded with more talent than ever in 2013.
The emergence of Wilin Rosario and Salvador Perez along with the return of Victor Martinez should provide at least six or seven solid options at the backstop.
Here are my catcher rankings by tiers:
Tier 1
Buster Posey
Tier 2
Yadier Molina
Joe Mauer
Victor Martinez
Wilin Rosario
Tier 3
Mike Napoli
Carlos Santana
Matt Wieters
Miguel Montero
Carlos Ruiz
Salvador Perez
Tier 4
Jesus Montero
Jonathan Lucroy
Alex Avila
A.J. Pierzynski