How to Determine an MLB Hitting Prospect Is Ready for the Show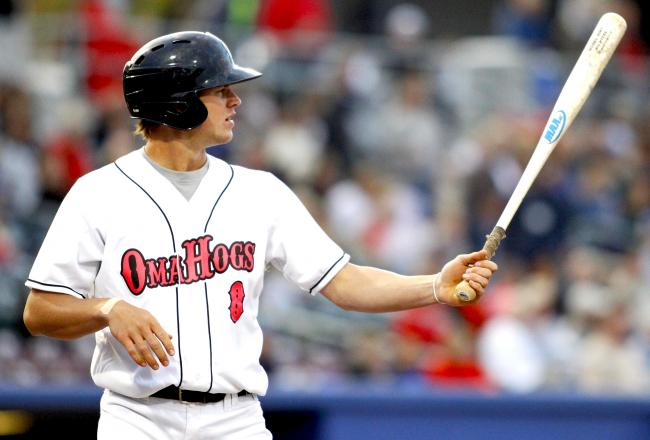 The amount of unexpected, ahead-of-schedule prospect call-ups during the 2012 season was unprecedented.
The most notable was obviously Bryce Harper, who was promoted from Triple-A Syracuse to the major leagues in late April after only 536 plate appearances in the minors. The decision to promote the outfielder was accelerated by need at the major league level, as the then-19-year-old represented the Nationals' best replacement option for an injured Jayson Werth.
Along those same lines, the Orioles promoted 20-year-old Manny Machado from Double-A to the major leagues in August. Basically, it had reached a point where a player with three quarters of a season of experience at Double-A was preferable to a lackluster, and often veteran, role player.
Naturally, there was considerable doubt as to whether each player was ready for the major leagues. After all, they were young for their respective levels in the minors at the time of the promotion. However, regardless of what their lack of experience or stats may have suggested, their individual skill sets were deemed ready for the challenge.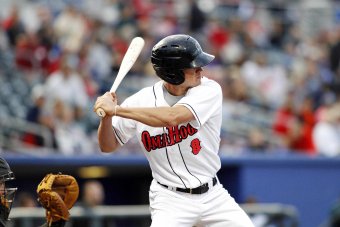 Matt Ryerson-USA TODAY Sports
At the same time, every person and their mother spent the second half of the 2012 season crying for a Wil Myers call-up. However, despite what was ultimately a 37-home run campaign across two levels, the Royals held the highly regarded young outfielder in the minor leagues for the duration of the season, mostly because he lacked a path to everyday playing time.
So, beyond the need to fill a void at the major league level, what made Harper and Machado such strong candidates for an ahead-of-schedule promotion?
Although being major league ready isn't something that can be quantified, there are ways of gauging whether a prospect may be able to compete at the highest level.
Statistics help for comparative purposes, but they don't paint an accurate picture of whether a specific prospect is ready for the major leagues. Just because a player is tearing up the minor leagues does not mean it will translate at the highest level.
Simply put, minor league stats can be misleading.
Firstly, there are several leagues where, due to a high-altitude, Western environment, hitters perennially post monster offensive numbers. In the low minors, that would be the California League (High-A), where some of the game's top young hitters make an indelible impact.
Last season, the league-average slash line in the Cal was .273/.342/.427, which was gaudy compared to the other High-A leagues. The average slash line in the Carolina League was .259/.329/.392, while the pitcher-friendly Florida State League's sat at .255/.327/.373.
Here's a look at the average slash lines from each professional league in 2012:
| | | | | |
| --- | --- | --- | --- | --- |
| Level | League | AVG. | OBP% | SLG% |
| Low-A | Midwest | .253 | .326 | .378 |
| Low-A | South Atlantic | .259 | .335 | .386 |
| High-A | California | .273 | .342 | .427 |
| High-A | Carolina | .259 | .329 | .392 |
| High-A | Florida State | .255 | .327 | .373 |
| Double-A | | .257 | .327 | .391 |
| Double-A | Southern | .252 | .333 | .376 |
| Double-A | Eastern | .260 | .331 | .391 |
| Triple-A | International | .257 | .329 | .391 |
| Triple-A | Pacific Coast | .279 | .345 | .431 |
| | National | .253 | .318 | .401 |
| MLB | American | .256 | .320 | .413 |
So what does all that mean? Well, basically, one could find more merit in a prospect with underwhelming statistics in the Florida State League than a player with possibly inflated numbers in the California League. And as you might have already inferred, the same principle applies to pitchers at these levels.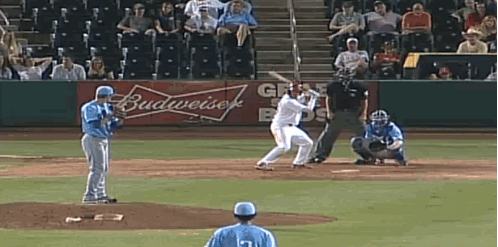 With hitters, many of the determining factors are related to a specific player's mechanics. For example, is it efficient while giving them a chance to hit top-flight pitching? More specifically, it's important to explore whether there's enough bat speed to turn around plus velocity. Furthermore, can they drive the ball to the opposite field?
Power is power; it's either there or not—or, for the very young players, it's possibly still developing. Therefore, the projection of a prospect's hit tool is the single most important factor in determining whether he is ready for the major leagues.
In theory, an advanced hit tool capable of hitting big league pitching suggests that adjustments have been made along the way and, in turn, that the player is capable of making further adjustments in the face of advanced competition.
Along those same lines, it suggests that a consistent approach is in place, not to mention mature pitch recognition. Being able to recognize and resist offerings off the plate while still aggressively attacking those in the zone creates disparity among position prospects—but for the better.
Even with all of the aforementioned attributes and factors in place, there's absolutely no guarantee that a highly successful minor leaguer will enjoy similar success in the majors. The fact of the matter is that the jump in ability between the minors and majors is astounding—in case you weren't already aware.
Therefore, the development of a prospect and eventual graduation to the major leagues is often a trial-and-error process, as it has to be due to the inherent failure rate of prospects.
However, in the case of a potentially elite player such as a Harper or Machado, organizations will always exercise extreme caution and make sure the player has met all of the requirements before offering a promotion.
*Information of league averages courtesy of MinorLeagueCentral.com
This article is
What is the duplicate article?
Why is this article offensive?
Where is this article plagiarized from?
Why is this article poorly edited?