10 MLB Players Who Are Hated Most by Their Own Fanbase
Kevork Djansezian/Getty Images

With the 2013 edition of spring training upon us, several MLB teams are still in hot pursuit of that one final piece while some others have had fantastic offseasons, affording them breathing room leading into the Grapefruit and Cactus League schedules.
Newly-minted prospects will no doubt emerge as stars on some teams, while veterans will hope to continue to make their mark in other clubhouses as opening day approaches.
That's not the case for everyone, however, as there have been no shortage of players who have at times failed to produce and live up to expectations.
Here's a look at some players whose recent efforts haven't done much to win over many fans.
Begin Slideshow

»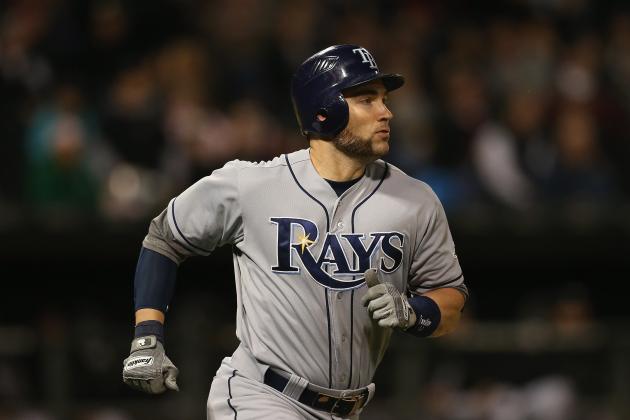 Jonathan Daniel/Getty Images

After playing in only 64 games for the Baltimore Orioles in 2011, Luke Scott made the move to Tampa Bay, where he was expected to have a positive impact on a lineup that needed some pop.
Scott's health would get in the way once again, as he failed to reach the 100-game mark and has batted only .229 when healthy enough to get on the field, and increasing strikeout numbers forced his on-base percentage to drop below .300 for the first time in his career.
You have to give the guy points for being one of the more unique figures in the league, however, evidenced by the stuffed wild boar head he brought to spring training this week.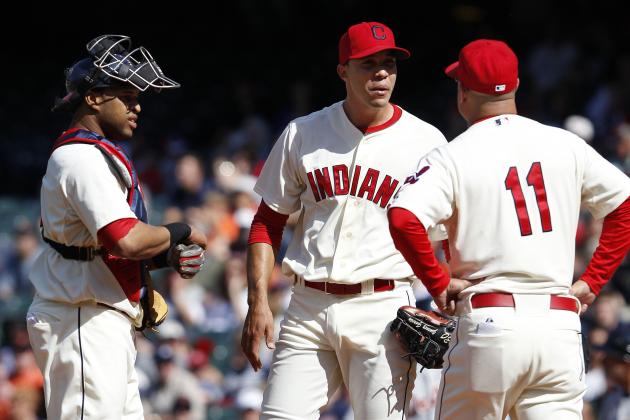 David Maxwell/Getty Images

When the Indians traded for Ubaldo Jimenez during the 2011 season, they expected to immediately contend for playoff positioning.
Jimenez didn't live up to expectations during the second half of that season, winning only four games while seeing his ERA jump above 5.00 for the first time in his career.
It didn't get any better for him last season, with an ERA inflated even further and a league-high 17 losses marking Jimenez's impact on the tribe in 2012.
With the team loading up on talent this offseason in adding Nick Swisher and Michael Bourn, Jimenez needs to improve or fans could grow even more tired of his lack of production.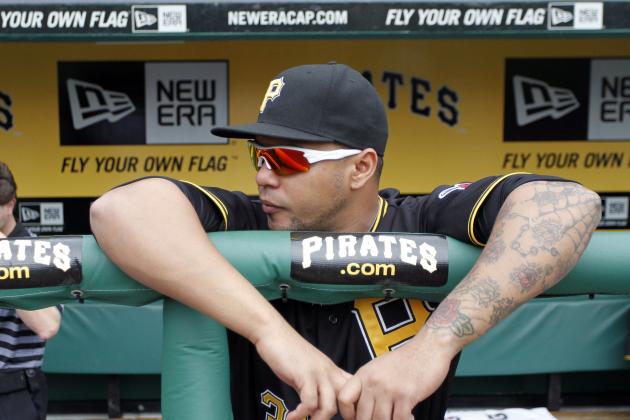 Justin K. Aller/Getty Images

It wasn't all been bad for Jose Tabata in 2012, but the Pirates outfielder definitely struggled in the 100 or so games he played last season.
Fans saw plenty of potential in Tabata in 2010 when he batted nearly .300 and notched 121 hits in only 201 games, good enough for a top-ten finish in Rookie of the Year voting.
He's batted only .255 since, with his .244 average in 2012 marking the low point.
Even worse, he's struggled to stay on base once he actually does get on base, with his stolen base success rate dropping dramatically since going 19-for-26 during his rookie campaign.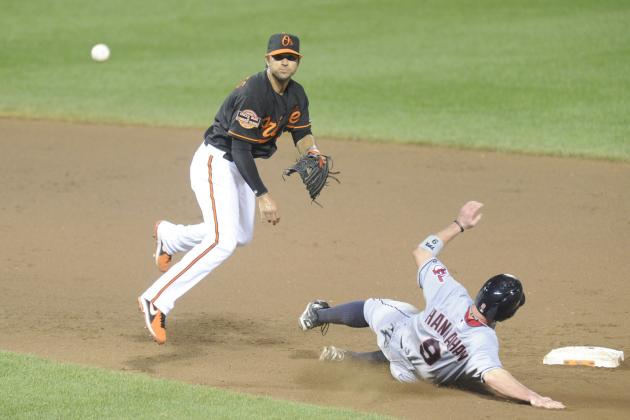 Mitchell Layton/Getty Images

Since signing a four-year, $40 million contract extension with the Baltimore Orioles prior to the 2010 season, Brian Roberts has played in exactly 115 games, hit seven home runs and driven in 39 runs.
To top that off, he's batted more than 30 points below his career average since signing the contract.
It seems more and more likely that he won't earn much of the $10 million he's being paid in 2013, and while it's never too late, it's hard to believe he'll do enough to win over fans the way he did prior to his continual injury issues.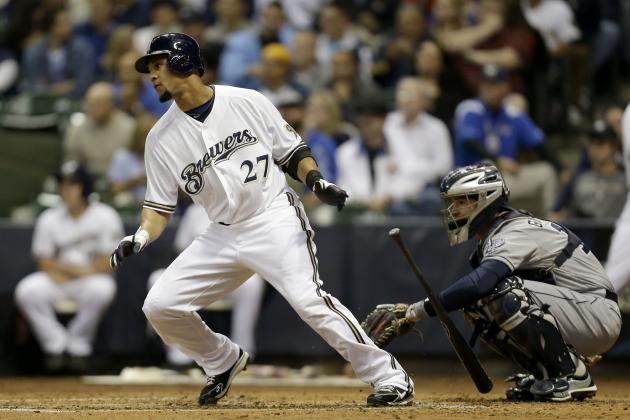 Mike McGinnis/Getty Images

Carlos Gomez's tenure in Milwaukee didn't start off on the best note in 2010, as the sometimes eccentric center fielder batted just .247 with an on-base percentage that wasn't a whole lot better.
It got even worse in 2011, as his second-straight season playing in fewer than 100 games yielded even worse offensive numbers.
He improved quite a bit in 2012, going deep 19 times in 137 games while batting a career high .260.
Even with the improvement, Gomez and his attitude probably won't be on top of the Brewers' list as the team considers free agents this coming winter.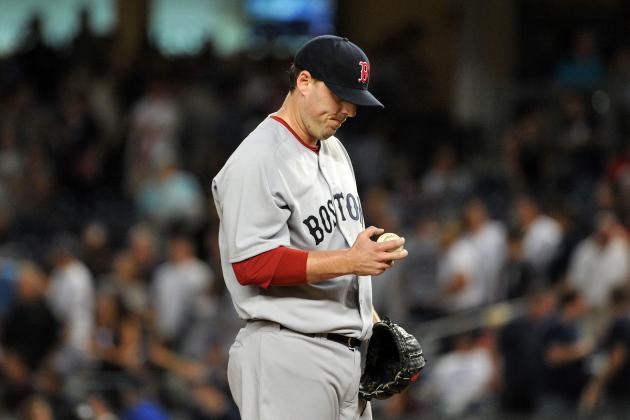 Christopher Pasatieri/Getty Images

John Lackey's career certainly peaked in 2007 when he was a 1-game winner with the Los Angeles Angels, good enough to put him third in Cy Young voting.
Just two years later he parlayed his success into a huge payday with the Boston Red Sox, signing a five year deal worth more than $80 million.
He won 14 games in 2010 although his strikeout numbers went down while his walk rate went in the other direction.
Lackey posted a career high 6.41 ERA in 28 starts with Boston in 2011 before undergoing Tommy John surgery that would sideline him for the entire 2012 season.
With pitchers sometimes struggling their first year off TJ surgery, it could be hard for Lackey to earn favor in Fenway in 2013.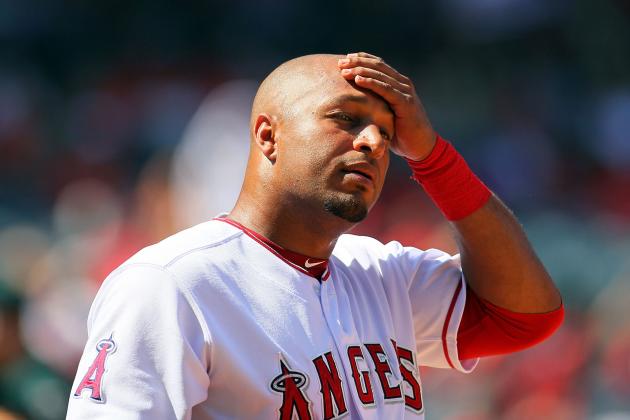 Victor Decolongon/Getty Images

With lofty expectations accompanying them into this season after another very active winter, the Los Angeles Angels will look to improve on a 2012 season where they failed to produce to the extent expected of them.
Vernon Wells has rightfully been the target of criticism since joining the Halos, and with just 11 home runs and a .230 batting average last season, that is certain to continue.
He's owed $42 million over the next two seasons, but with Mike Trout emerging in the outfield and the team signing Josh Hamilton this offseason, it's hard to believe Wells will see much in the way of opportunities to succeed.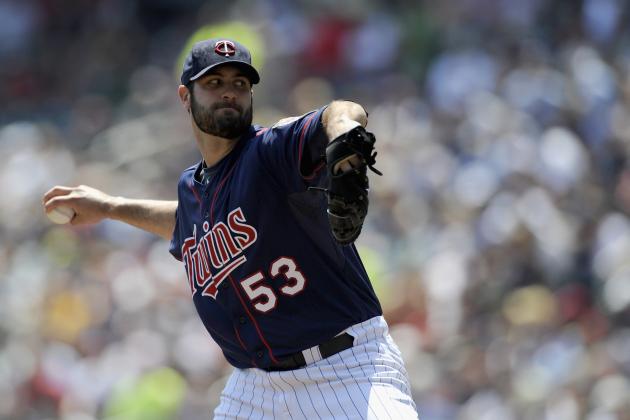 Hannah Foslien/Getty Images

Nick Blackburn's best season as a Minnesota Twin came in 2009, when he won 11 games and posted a 4.03 ERA—the lowest of his career.
Despite those numbers not being overly impressive by any means, management still inked Blackburn to a four year deal worth $14 million.
He made only 28 appearances during the first year of his new deal and at one point struggled to an extent that he was sent to the bullpen.
It's gotten worse since, and with Minnesota adding a handful of new arms this winter Twins fans may not have to watch Blackburn suffer on the mound anymore.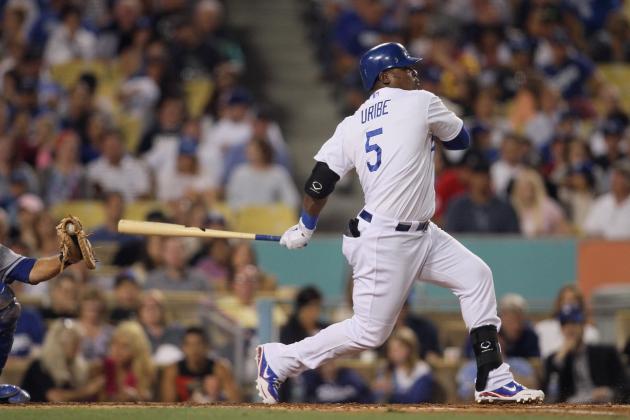 Victor Decolongon/Getty Images

Many bold moves have led to the revitalization of the Los Angeles Dodgers, and the team looks to be heading in a direction that will have them contending year after year.
In his second season with Los Angeles, however, infielder Juan Uribe failed to do the things that kept him in the league for more than a decade.
His .191 batting average and meager .258 on-base percentage last season were career lows, and with an $8 million payday coming his way this season on a roster chock full of stars Uribe is sure to be on the bad side of fans all over Dodger Stadium.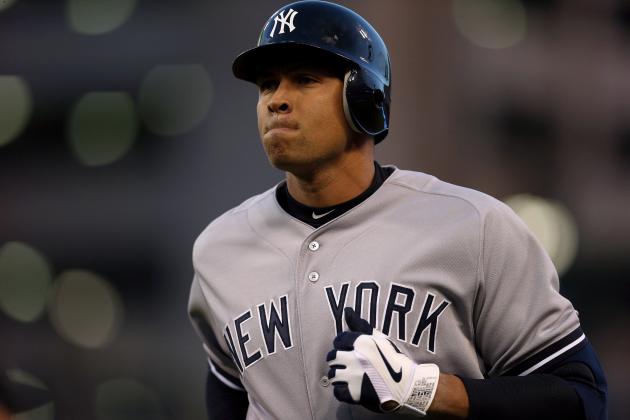 Jonathan Daniel/Getty Images

After one of the most disappointing showings the New York Yankees have ever had in the postseason, the speculation of what the offseason will bring in the Bronx is in full force, with the situation regarding Alex Rodriguez getting much of the attention.
Rodriguez is still owed over $100 million before his contract expires, but reports have surfaced this week that the team is looking at options to possibly void his contract amid the connections to PED injections at a clinic in south Florida.
Ridding themselves of the contract is certainly an uphill battle, and even though it was mentioned that he may be working on a retirement package, A-Rod quickly refuted that claim (via the New York Daily News, h/t NESN).
Even if he does get on the field late in the season, Rodriguez clearly isn't the player he once was and won't bring the same power-hitting bat to a team that will desperately need it with some offseason departures.