The Good, Bad and Ugly Bengals Draft Picks of the Last Decade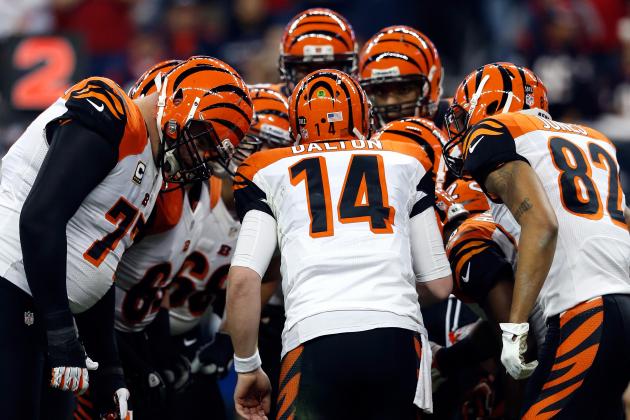 Scott Halleran/Getty Images

The Cincinnati Bengals have been the joke of the league as well as an emerging contender various times in the past 10 years.
We've seen Carson Palmer and Chad Johnson come and go. And we've seen Andy Dalton and A.J. Green take their place. We've seen awful defenses and stifling ones.
Let's look at the draft picks over the last decade that really helped or hurt the rebuilding process.
Begin Slideshow

»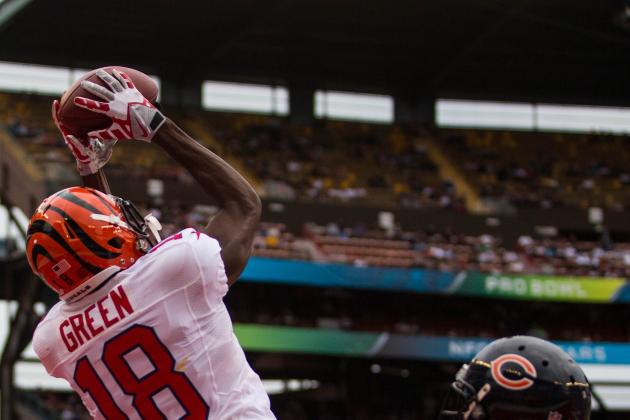 Kent Nishimura/Getty Images

A.J. Green is arguably the best player selected to the Cincinnati Bengals in the last 10 years. Although he has only played in two seasons, the No. 4 overall pick has made the Pro Bowl both times. Last season, Green had 97 catches and 11 touchdowns to build off of his stellar rookie season.
He will only continue to get better as he matures and Andy Dalton improves. The Bengals are also looking to give him more help by adding a dynamic receiver to compliment him.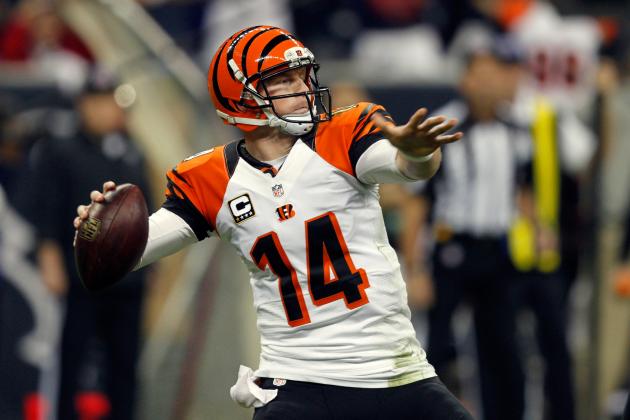 Bob Levey/Getty Images

The 2011 season was slated to be a disaster with Carson Palmer refusing to play. Drafting Andy Dalton in the second round proved to be the perfect solution. No one predicted how poised and effective he would be behind center as he led the Cincinnati Bengals to the postseason.
Dalton managed to avoid the sophomore slump this season by improving in every single category.
Although, he has not proven himself in big games, he has brought his team to the playoffs in consecutive years and given Cincy hope that they have found a franchise quarterback after parting ways with their old one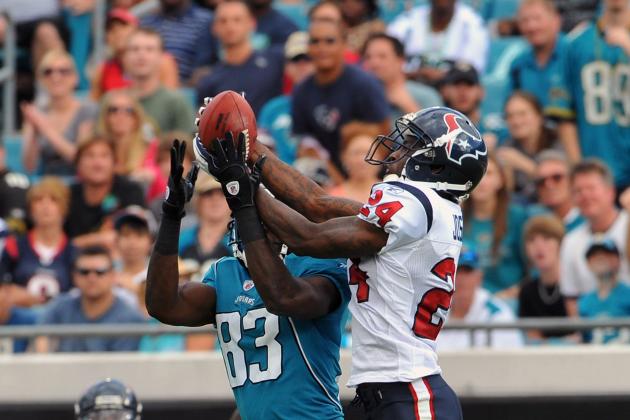 Al Messerschmidt/Getty Images

The Cincinnati Bengals were a prolific scoring offense in 2006, but had one of the worst defenses in the league, so they drafted cornerback Johnathan Joseph with their first pick. This was one of the most succesful drafts in recent team history because it also gave Cincinnati Pro Bowler Andrew Whitworth, Frostee Rucker and Domata Peko.
Joseph was young and had an ego, but he became a shutdown corner for the defense. Making big tackles as well as interceptions, Joseph played consistently well for Cincinnati, and it didn't go unnoticed.
Unfortunately in 2011, he became a free agent and Houston signed him to a five-year deal worth $48.75 million. In his two seasons with the Houston Texans, Joseph has made it to the Pro Bowl twice. The Bengals hope that Dre Kirkpatrick can fill that void his role.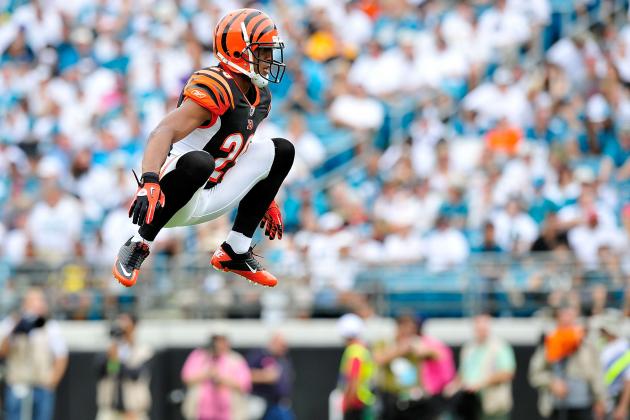 Grant Halverson/Getty Images

In 2007, the Cincinnati Bengals continued to strengthen their secondary by drafting Leon Hall to be opposite of Johnathan Joseph at cornerback. The No. 18 overall pick out of Michigan burst onto the scene right away with five interceptions in his rookie season. He continued to cause turnovers while improving his covering ability and instincts.
Hall and Joseph grew together and were considered one of the best cornerback duos in the entire league. He is now a valued asset to the defense and certainly one of the better defensive picks made in the last few years.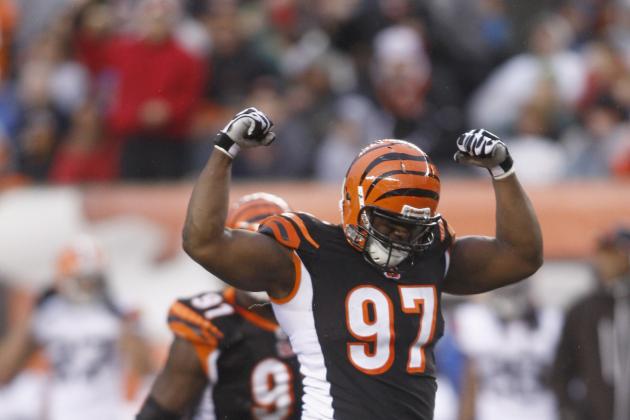 John Grieshop/Getty Images

With his incredible breakout season this year, we now know what a find Geno Atkins was. In the 2010 draft, the Cincinnati Bengals selected the defensive tackle in the fourth round with the No. 122 overall pick. In his third season, Atkins recorded 12.5 sacks and four forced fumbles on his way to his second Pro Bowl appearance in as many years.
It is hard to find a defensive tackle who can rush the passer as effectively as Atkins can, especially in the fourth round, which makes him one of the best picks of the last decade and his career is just getting started.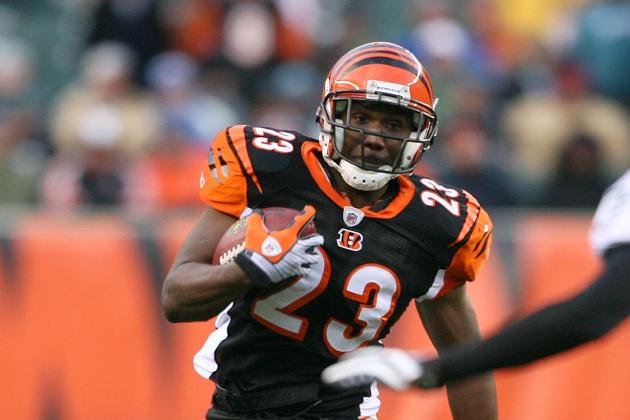 Andy Lyons/Getty Images

Rudi Johnson's hard-hitting running style made the Cincinnati Bengals running game very predictable. That style also wore him down each season, so the Bengals drafted the quicker running back Chris Perry to compliment him. In the 2004 NFL Draft, Cincy wasted the No. 26 overall pick on the Michigan back even though defense was a bigger priority that year.
Not only did it not make sense to draft offensively with their first pick, but Perry became a bust.
He only played two games in his rookie season due to injuries and the next year he ran for only 279 yards. The following season he was out again with a broken leg. When he finally got his chance in 2008, Perry failed to impress by averaging 2.6 yards per carry in 13 games. He was released that offseason and never played in the NFL again.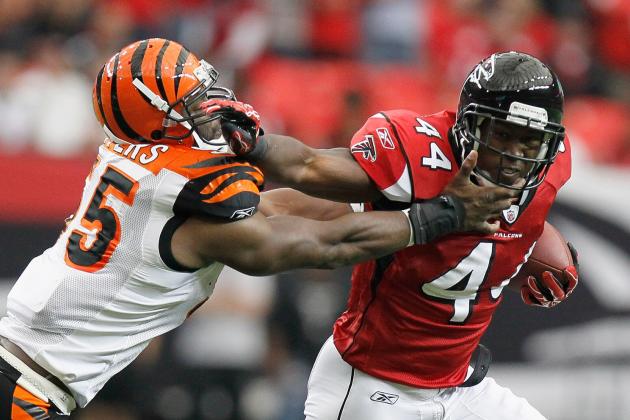 Kevin C. Cox/Getty Images

Typically, when a team looks to draft a linebacker in the first 10 picks, they are looking for a leader to build their defense around. In 2008, the Cincinnati Bengals attempted this, but failed miserably by drafting Keith Rivers with the No. 9 overall pick. The defender out of USC looked like the other reliable USC Trojan linebackers that have come before him, but he ended up being a huge disappointment.
Rivers started off strong by recording 37 tackles, an interception and a fumble in the first seven games before suffering a broken jaw, which put him out for the season. To recognize his early performance he was named a finalist for Defensive Rookie of the Year. Unfortunately, the next few years saw no progression and even a decline in production until he was traded to the New York Giants a season ago for a fifth round pick.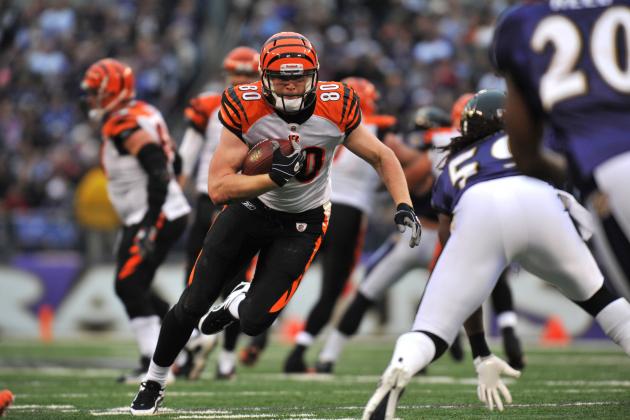 Larry French/Getty Images

In all the years of the Cincinnati Bengals exciting passing attack that included Carson Palmer, Chad Johnson and T.J. Houshmandzadeh, the squad never had a prolific tight end. Reggie Kelly was average at best and he was getting older, so they drafted Chase Coffman out of Missouri in the 2009 draft.
This third round draft choice struggled mightily in training camp and barely saw any time on the field. He suffered a season-ending ankle injury and was waived at the end of the season.
Luckily, the Bengals found a great tight end in Jermaine Gresham the following draft.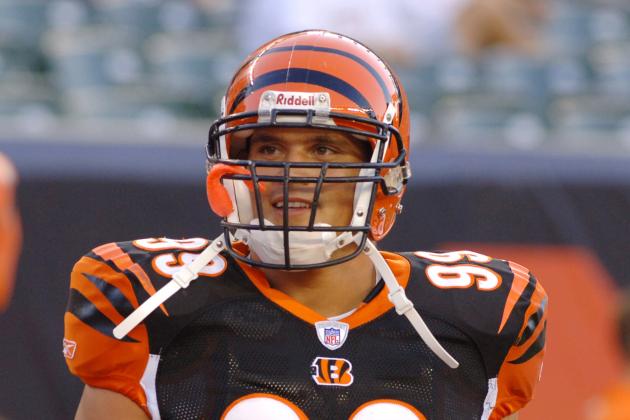 A. Messerschmidt/Getty Images

This was not an ugly draft pick at the time, but looking back at it, the misfortune of the pick surely isn't pretty.
In 2005, the Cincinnati Bengals selected David Pollack with the No. 17 overall pick. His rookie season did not yield a significant amount of playing time, but he was already getting more plays in the start of the 2006 season before he was carted off with a broken sixth cervical vertebrae in the second game of the season.
Pollack underwent rehab throughout 2007, but announced his retirement the following year. He never returned to playing football, but he now has a commentator job with ESPN.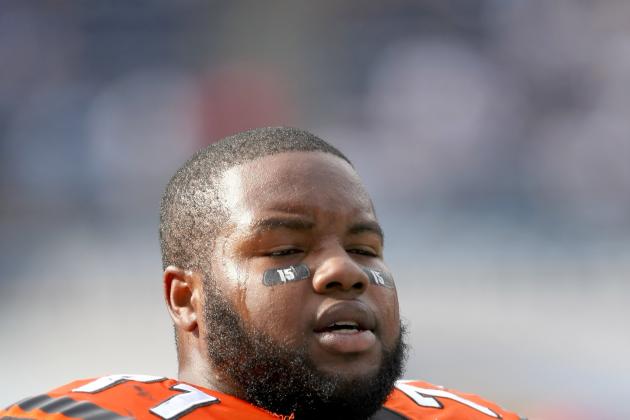 Stephen Dunn/Getty Images

Unlike David Pollack, this pick was ugly at the time, but has since gotten better.
With Carson Palmer constantly getting knocked down and injured, the Cincinnati Bengals looked to beef up their offensive line, so they drafted Andre Smith with the No. 6 overall pick. Maybe being drafted in the top 10 got to his head or maybe it was the attention from HBO's "Hard Knocks", but Smith decided to holdout during the entire training camp and first three preseason games.
When they finally reached a deal, Smith came to the team out of shape and not prepared to give them quality minutes. This was essentially the case the entire season. Smith continues to improve and mature, and it shows as his last two seasons have been very acceptable.