Power Ranking the 5 Most Underrated Players in the 2013 NFL Draft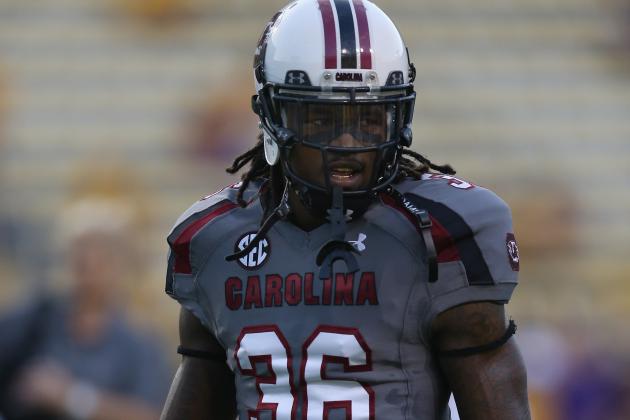 Ronald Martinez/Getty Images

We're all well aware of the top players in the 2013 NFL draft. Everyone knows who Geno Smith is; they know about Luke Joeckel and Damontre Moore. But the reality is that NFL teams aren't made up of superstars, they're made up mostly of players that get drafted in the mid-to-late rounds.
However, there are hidden gems at that stage of the draft, players that at the moment are flying under the radar but could have big impacts next season and in the future. So, here are the five most underrated players of the 2013 NFL draft.
Begin Slideshow

»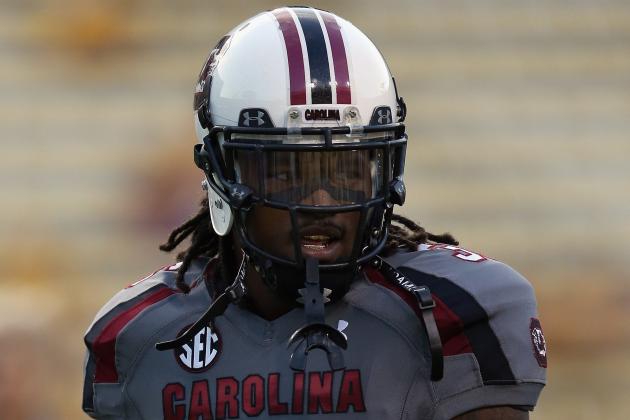 Ronald Martinez/Getty Images

D.J. Swearinger, or the "Jungle Boi" as he's known to the South Carolina faithful, is one of the more intriguing prospects in this year's draft. He's capable of playing safety and corner, and is also able to return kicks. He plays well against the pass and the run, and is excellent in zone and man defense.
So, why is Swearinger underrated? He's currently going off the board as a third or fourth round pick. In my opinion, his level of talent is well above that. In a few years when looking back at this draft class, he may be among the best value picks if he goes where he's currently projected to.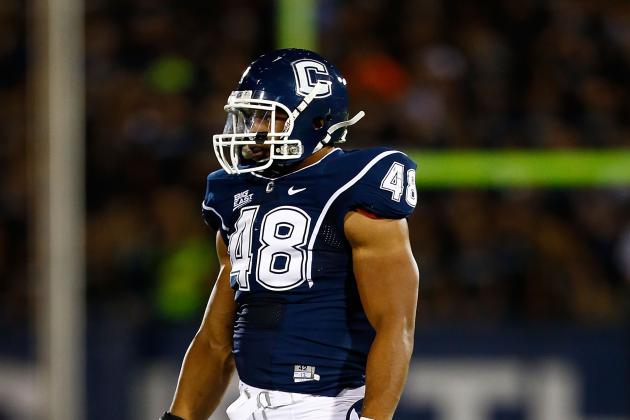 Jared Wickerham/Getty Images

Trevardo Williams may not be that well known, but he certainly should be. Williams is a freakish athlete, combining his athleticism with incredible speed for his position. How many other DE's run consistently in the 4.4's?
I actually have firsthand experience, having played against Williams in high school. He's a great talent.
He'll probably have to convert to OLB at the next level, but he shouldn't have a problem. Just ask top caliber QB Teddy Bridgewater about Williams. In Uconn's game against Louisville this past season, Williams sacked him three times and recorded four TFL's.
He'll be selected somewhere in the mid-third to late-fourth round, but has tremendous upside.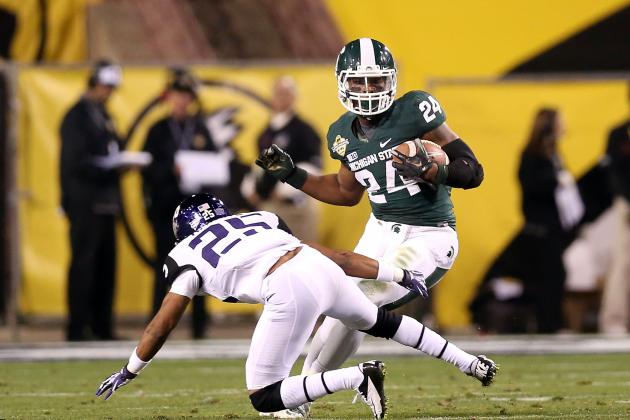 Christian Petersen/Getty Images

Le'Veon Bell headed into the 2012 season with a lot of hype and didn't disappoint, rushing for nearly 1800 yards and a nation high 382 carries (Per ESPN). Bell is a bruising back that clocks in at 6'2" and nearly 250 pounds. He's clearly an extremely durable player that can carry the load, which is a tremendous selling point.
Bell could go anywhere in the draft, probably from the second round to the fourth, depending on his workouts. He's not getting a lot of media coverage at the moment, but that could all change with a big showing at the NFL combine later in February. We'll see how he does then, but for the moment he's being wildly underrated.
He could very well turn out to be a top-notch every down back in the NFL.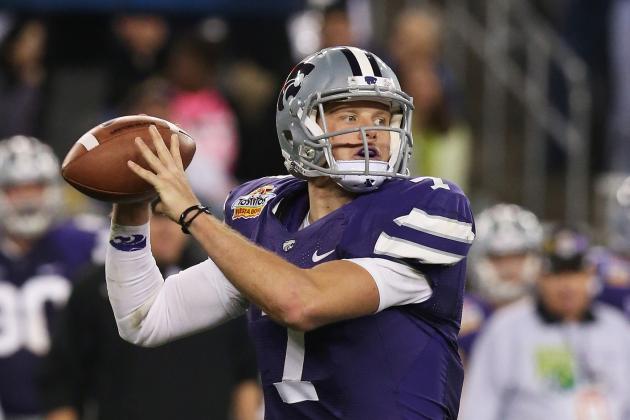 Stephen Dunn/Getty Images

Collin Klein is a player that many have written off as a viable option in the NFL, but I'm not yet sold on that viewpoint. A lot of you are going to disagree with his inclusion on this list, but in the right situation Klein could definitely make waves and be successful.
While I'm not a fan of Tim Tebow, the former Florida star did show that dual threat QB's can have success if they're utilized properly. Klein needs to be in the right system, but don't count him out just yet.
He's got the skills to be a good NFL player and anyone who's ruled that out may need to reconsider their opinion.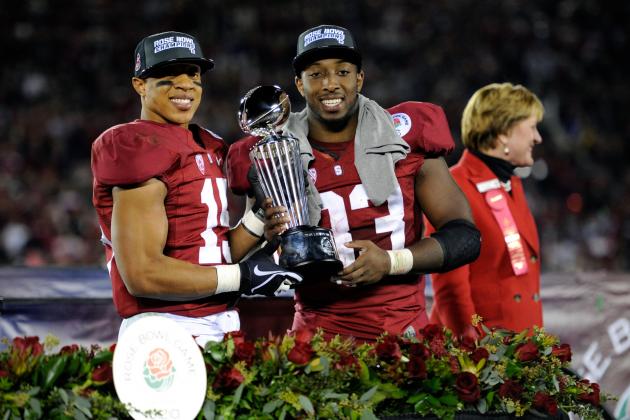 Robert Laberge/Getty Images

Stepfan Taylor really could be a great NFL RB. He's got great vision and excellent versatility, and has enough speed to be a success at the next level. When you watch him, you just get the feeling that he knows how to play the position.
There's a reason he's Stanford's all-time leading rusher. Taylor has the potential to be great, and it's shocking that he's likely going to be selected in the third round.
He's got first round ability, and will likely go on to prove everyone wrong. Don't be shocked if he's a full-time NFL starter before the end of the 2013 season.