2013 NFL Draft First-Round Trade Scenarios for the Oakland Raiders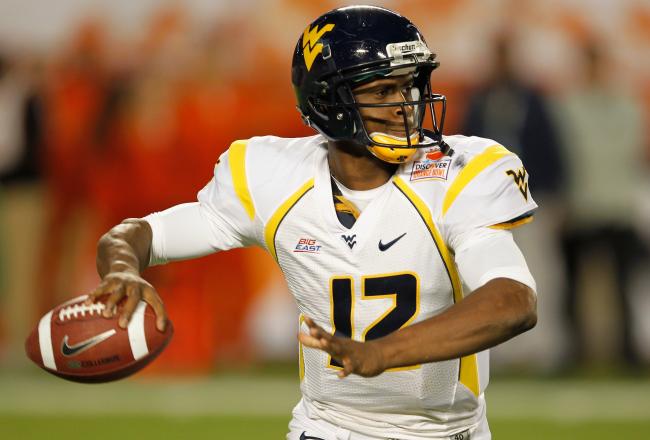 Would the Raiders move down despite needing a quarterback themselves?
Streeter Lecka/Getty Images
For a team with as many needs as the Oakland Raiders, moving down in the NFL draft isn't a bad idea. There is one problem: the Raiders will have to find a willing trade partner. Since there are no consensus top picks this year, trading down could be even more difficult than normal.
It can be challenging to move down when you have one of the top picks in the draft. The St. Louis Rams were able to acquire three first-round draft picks and one second-round draft pick for the No.2 overall pick in 2012, but that was specifically for the right to draft Robert Griffin III.
Although antiquated, the trade value chart devised by former Dallas Cowboys' head coach Jimmy Johnson is still a good general guide for what teams can expect to get for draft picks. The Raiders' No. 3 overall pick is worth 2200 points based on this guide.
The Raiders are going to have to get close to 2200 points back in any trade where they move down. To put this in perspective, a team drafting 10th in each round would have to give up their pick in every round to move up to No. 3 overall.
It goes without saying that a team isn't going to mortgage an entire draft for one player. Even the Redskins didn't give one entire draft for Griffin. There is a limit to how far the Raiders can move down because it becomes cost prohibitive for teams to move up.
Realistic?
It's much more realistic for a team to give up their second-round pick for the rights to move up a few slots. If a team is going to mortgage their draft for one player then it only make sense if that player is going to make a significant impact. In short, teams move up for quarterbacks.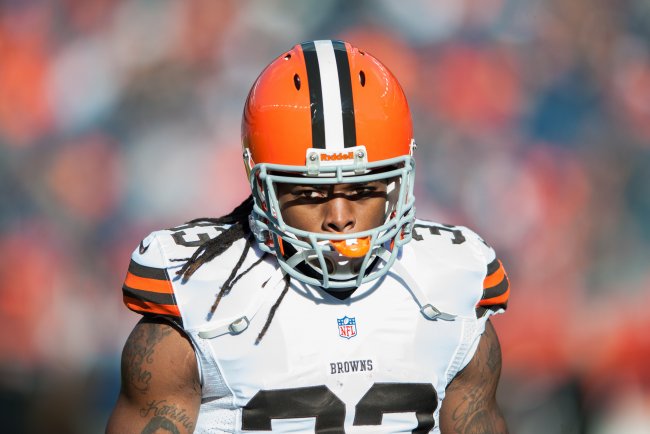 Dustin Bradford/Getty Images
Since 2001, only four picks No. 3 overall or higher have been traded. Michael Vick, Eli Manning, Robert Griffin III and Trent Richardson were the players taken by the teams trading up. If there is some good news for the Raiders, it's that the rookie wage scale resulted in seven trades within the top 10 picks in 2012.
The bad news is that outside of the Griffin trade, all the other deals came in lower than the trade-value chart suggested they should. The Vikings moved down a spot worth 400 points according to the trade-value chart for 101.5 points in picks from the Browns. The Buccaneers moved down two slots worth 200 points for 96 points worth of picks.
Should the Raiders trade down even if they can't get full value for the No. 3 overall pick?
The closest trade to matching the value chart in the top 10 was when the Rams moved down a second time from No. 6 to No. 14 for only 50 points fewer than the value chart suggested they should receive (they received a second-round pick from the Cowboys).
Realistically, the Raiders aren't going to be able to trade down below the No. 8 overall pick without trading down twice. Trading down a second time obviously depends on the Raiders trading down the first time and it is far too hypothetical to try and sort through the possibilities.
There are seven teams in the first eight picks that could be looking for a quarterback. If the Raiders have decided not to draft a quarterback, then it would make sense to try to work out a trade with a team trying to move up for one.
These trades are totally hypothetical because the Chiefs and Jaguars could take the top two quarterbacks and render any trade possibilities moot. The Raiders themselves could want a quarterback and wouldn't want to risk losing him by trading down.
The Scenarios
Provided a quarterback that someone wants is available when the Raiders pick and the Raiders want to move down, there are four potential trade partners. The Eagles are one option (No. 4 overall), as are the Browns (No. 6 overall), Cardinals (No. 7 overall) and Bills (No. 8 overall).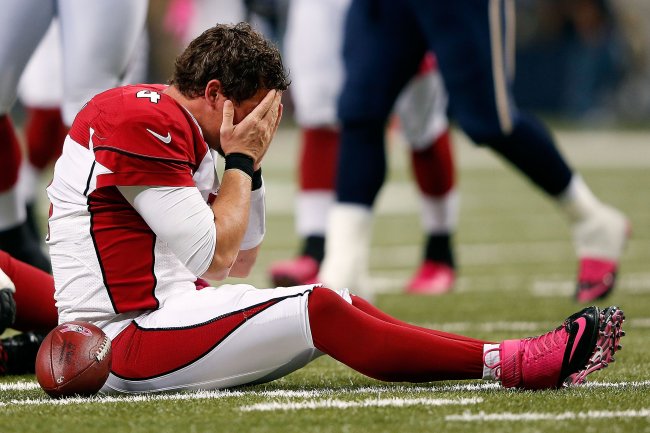 Jamie Squire/Getty Images
The Browns jumped from No. 4 overall to No. 3 overall last season in return for a pick in the fourth, fifth and seventh rounds. The Eagles would move up to keep another team from jumping in front of them for a quarterback and the Raiders would move down for the extra mid-round picks they would receive.
It's unlikely the Browns would trade up for a quarterback after selecting Brandon Weeden with the 22nd overall pick last season. It remains possible, but unlikely considering the Browns would have to surrender a second-round pick or a third and fourth-round pick to do the deal.
The Cardinals and Bills are going to want a quarterback badly and would be the best trading partners for the Raiders. Both the Cardinals and Bills would likely need to send their second-round pick along with a fifth-round pick to the Raiders to move up.
Which trade scenario is the most realistic?
A lot of people will say there isn't a pick worth moving up to get, but that's simply not the case. Teams traded up for Trent Richardson, Justin Blackmon and Morris Claiborne last season mostly out of fear that another team would select them.
Teams don't trade up because they think the player is worth more, they do it to make sure they get the player they want. Ideally, Geno Smith is still on the board and a team that is desperate to jump the Eagles calls the Raiders looking to move up.
Moving down would be the dream scenario for the Raiders because they could potentially replace the second-round pick they lost when they traded for Carson Palmer, but it could come at the expense of drafting a franchise quarterback themselves. It's not very often a team that needs a quarterback so willingly passes on the opportunity to draft one, even if the best one in the class is a significant step down from the ones that came out last season.
One counter argument might be that the roster in Oakland is so thin that a rookie quarterback would struggle out of the gate. The Raiders also can't afford to take a big risk with their first-round pick and a quarterback is certainly a bigger risk than some other positions. The Raiders would need to be confident they have the pieces in place for a rookie quarterback to be successful.
This article is
What is the duplicate article?
Why is this article offensive?
Where is this article plagiarized from?
Why is this article poorly edited?

Oakland Raiders: Like this team?