Ranking the Most Confident MLB Teams Entering Spring Training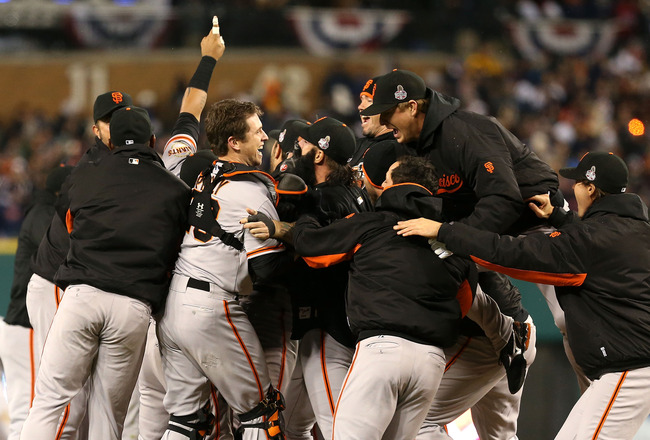 Ezra Shaw/Getty Images
Whether it is the previous season's success, the offseason's activities or a combination of the two, teams enter spring training with varying levels of confidence regarding the upcoming season.
From the reigning pennant winners in the Tigers and Giants, to the free-spending West Coast Angels and Dodgers and a handful of others in between, I see eight teams who enter the season with a supreme level of confidence.
So, here is my take on the most confident MLB teams entering spring training, ranked from No. 8 to No. 1 in terms of most confident.
8. Toronto Blue Jays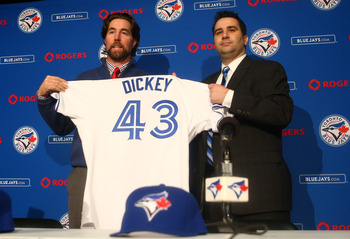 Tom Szczerbowski/Getty Images
After the Marlins collapse last season after a big-spending offseason, the Blue Jays likely fall somewhere between overly confident and cautiously optimistic entering the upcoming season.
Jose Reyes, Josh Johnson, Mark Buehrle and Emilio Bonifacio were acquired from the Marlins and reigning Cy Young winner R.A. Dickey was added from the Mets as the team mortgaged a good deal of their future to win now.
Those guys will join incumbent stars Jose Bautista, Edwin Encarnacion, Brett Lawrie and Brandon Morrow as they'll look to make a serious run at the AL East title and more.
It won't be easy in a deep division that could see all five teams finish over .500 this coming season, but there is plenty of reason for excitement in Toronto this year.
7. Atlanta Braves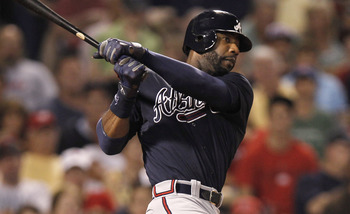 Winslow Townson/Getty Images
The retirement of Chipper Jones is a blow to the Braves on and off the field, but the team appears to be in great position to push the Nationals for the NL East title once again this season.
Adding the Upton brothers to a lineup that already includes young superstars Jason Heyward and Freddie Freeman should give the team plenty of firepower this coming season.
The bullpen remains among the best in baseball led by closer Craig Kimbrel, and the rotation should get a boost from a full season of second-half star Kris Medlen. If Julio Teheran can step forward and claim the No. 5 starter spot, they'll be even more dangerous.
They could once again be a 90-plus-win team that runs away with the second wild-card spot, and the potential is there for them to come away with the NL East title.
6. Los Angeles Dodgers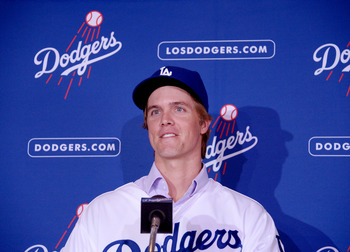 USA TODAY Sports
Since the trade deadline last season, the Dodgers have added $89.25 million in payroll for this coming season alone on just five players.
Adrian Gonzalez, Carl Crawford and Josh Beckett were acquired from the Red Sox, Hanley Ramirez was acquired from the Marlins and the team signed Zack Greinke to a six-year, $147 million contract this offseason.
Those five guys, along with high-priced outfielders Matt Kemp and Andre Ether and ace Clayton Kershaw, will go a long way toward determining how the team does this season.
They now have the highest payroll in all of baseball this coming season, and while there are still a number of question marks, there is plenty of reason for excitement in 2013.
5. Los Angeles Angels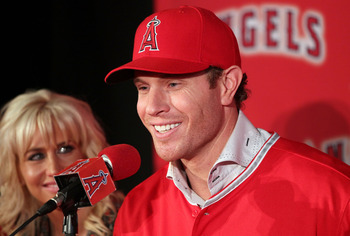 Victor Decolongon/Getty Images
After shelling out big bucks to sign Albert Pujols and C.J. Wilson last offseason, the Angels made a splash again this offseason in signing the market's top bat, Josh Hamilton.
That was far from their only move this offseason though, as they overhauled their starting rotation in cutting ties with Dan Haren, Ervin Santana and Zack Greinke and replacing them with Jason Vargas, Tommy Hanson and Joe Blanton.
They also bolstered their rotation with the signings of Sean Burnett and Ryan Madson, and they'll have Ernesto Frieri for a full season as well.
They'll have plenty to contend with in their own division, with the Rangers and A's more than capable of making the postseason and the Mariners only getting better, but confidence is high for the Angels and with good reason.
4. Cincinnati Reds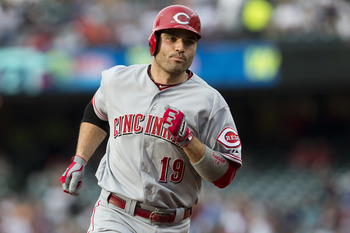 Jason Miller/Getty Images
The Reds entered the offseason with a glaring need in center field and atop the lineup after they struggled to set the table for their middle-of-the-order sluggers last season.
They found their man in Indians free-agent-to-be Shin-Soo Choo, and while he has primarily been a right fielder, he should be able to handle the defensive shift, and his .381 career on-base percentage should be a major addition atop the lineup.
Re-signing Ryan Ludwick and Jonathan Broxton filled their other major needs, and the biggest question entering the year now is whether or not Aroldis Chapman can thrive in his transition from the closer's job to the rotation.
They have as complete a team from one through 25 as any in baseball, and they could run away with the NL Central title.
3. Washington Nationals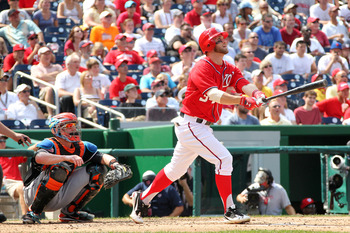 Ned Dishman/Getty Images
The Nationals had the best record in baseball last season with 98 wins, and while they were knocked out of the postseason by the Cardinals in the NLDS, they have a real shot at 100 wins this coming season.
The addition of Denard Span gives the team the center fielder and leadoff hitter they have needed for the past several seasons, and with that acquisition and the re-signing of Adam LaRoche, the team was able to deal Michael Morse for top pitching prospect A.J. Cole.
Dan Haren replaces the departed Edwin Jackson in a terrific rotation that includes Stephen Strasburg, Gio Gonzalez, Jordan Zimmermann and Ross Detwiler.
The bullpen was bolstered by the signing of Rafael Soriano to close, and he joins Drew Storen, Tyler Clippard and a handful of other solid arms.
On the other side of things, the lineup is by no means star-studded, but Bryce Harper, Ryan Zimmerman and LaRoche give them solid run producers, and the rest of the lineup is above average.
2. Detroit Tigers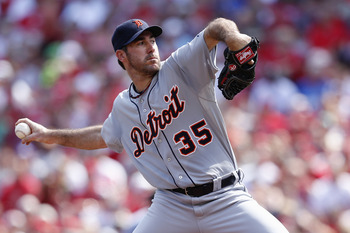 Joe Robbins/Getty Images
Not only do the reigning AL champs return all the key pieces of last year's team, but they will have a full season of right-hander Anibal Sanchez, a healthy Victor Martinez and newly signed Torii Hunter manning right field.
They still have arguably the top pitcher in all of baseball in Justin Verlander fronting a staff that includes Doug Fister, Max Scherzer, Sanchez and Rick Porcello.
The lineup is anchored by the slugging duo of Miguel Cabrera and Prince Fielder and has terrific supporting players in Martinez, Hunter and budding star Austin Jackson.
The bullpen is a bit of a question with the closer's role up in the air, but they have an impressive collection of arms and the ninth inning should sort itself out.
All in all, the Tigers have a great chance at defending their AL Central title and making a push to once again represent the AL in the World Series.
1. San Francisco Giants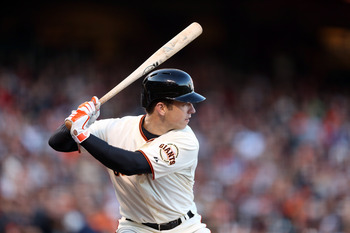 Ezra Shaw/Getty Images
The Giants have won two titles in the past three seasons, so why shouldn't they enter the coming season as confident as any team in baseball.
With the re-signings of Angel Pagan, Marco Scutaro and Jeremy Affeldt, they bring back almost the exact same team they had last season when they steamrolled the Tigers in the World Series.
Melky Cabrera is gone, but they'll have a full season of Hunter Pence hitting in the No. 5 spot, and former All-Star closer Brian Wilson is gone, but Sergio Romo was more than capable in that role last season.
The rotation returns intact, and if Tim Lincecum can return to form and Barry Zito can once again make at least a positive contribution, they'll once again have one of baseball's best staffs, fronted by Matt Cain.
NL MVP Buster Posey will once again have to do the heavy lifting in a relatively average lineup, but all of the pieces are there for another title run.
Keep Reading