NFL Rumors: Latest News and Rumors Heading into NFL Combine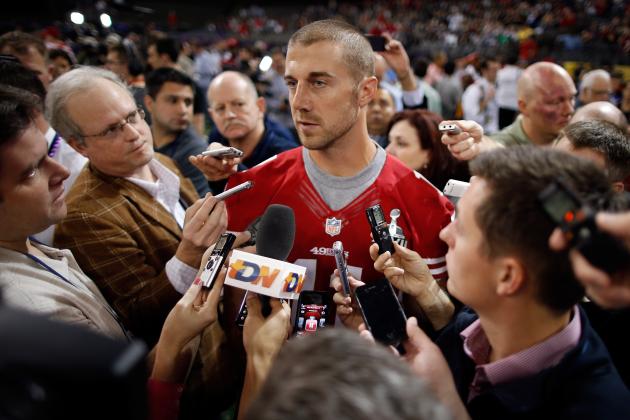 Chris Graythen/Getty Images

With the Baltimore Ravens 34-31 victory over the San Francisco 49ers in Sunday's Super Bowl, the NFL season sadly came to a close.
But that just means the next-best thing to the actual season begins—the offseason! We've still got free agency, the combine, the NFL Draft and training camp to look forward to.
It's transactions heaven!
And it's never too early to start speculating where players will end up, who will be drafted by which team and the decisions coaches will make all the way until September. Here, we're ready to get the rumor mill started.
And so are you. To the slides!
Begin Slideshow

»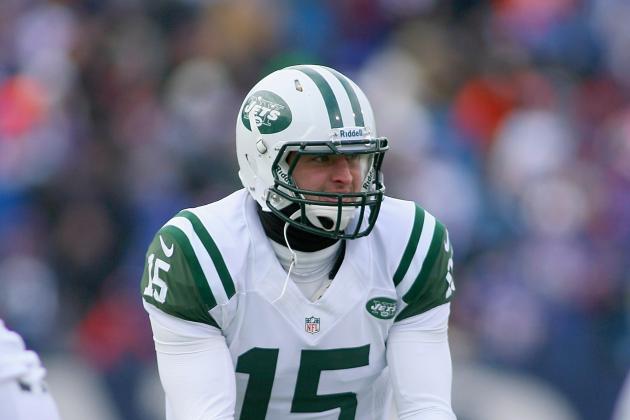 Rick Stewart/Getty Images

It would make no sense for the New York Jets to keep Tim Tebow around, a player barely utilized this season. But being the Jets, the team actually thinks it might be able to trade him.
Silly Jets—the entire NFL knows you want to move him and have no use for him. Nobody around the league considers him a starter. The Jets literally have no leverage here.
But according to Adam Schefter of ESPN, the Jets will try to trade him anyway:
The New York Jets do not plan to release quarterback Tim Tebow before the start of the new league year in March and instead will hold on to him with the hopes that they can trade him, according to league sources.

But there is not expected to be much interest. In fact, one NFL general manager said this week: "I think his career is over without playing another position."

The one team to express interest in Tebow last season, the Jacksonville Jaguars, is no longer interested. After a season with the Jets, Tebow finds that his prospects of starting in the NFL are dim.
The Jets are so dysfunctional, the team won't even be able to trade Tebow. You've gotta love the Jets.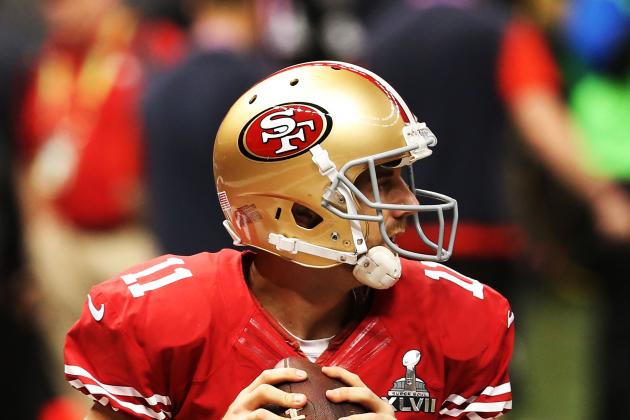 Ronald Martinez/Getty Images

There's no question that teams will have interest in Alex Smith this offseason, and that Smith would love to go to a team where he would be the starter. Logically, one would think that would lead the San Francisco 49ers to deal him.
And that's likely what will happen according to Adam Schefter of ESPN (via Mike Florio of Pro Football Talk):
Adam Schefter of ESPN reports that the 49ers will try to trade Smith. Per Schefter, the Niners believe there will be suitors, given that plenty of teams need quarterbacks. Schefter specifically mentions the Chiefs and Browns as possible trade options.

But teams needed quarterbacks last year, and there was no land rush for Smith, even though he was a free agent and had the best season of his career in 2011. This year, however, there are fewer high-potential quarterbacks in the draft pool.

Still, trading Smith would require his new team to pay $8.5 million in 2013—and also to give something of value to the Niners. The new team may want to renegotiate the contract, and Smith may not be willing to do that.
There will be obstacles, but Smith will be on a new team next year. Let's add the Philadelphia Eagles, Arizona Cardinals, New York Jets and Buffalo Bills to the "possible suitors" list.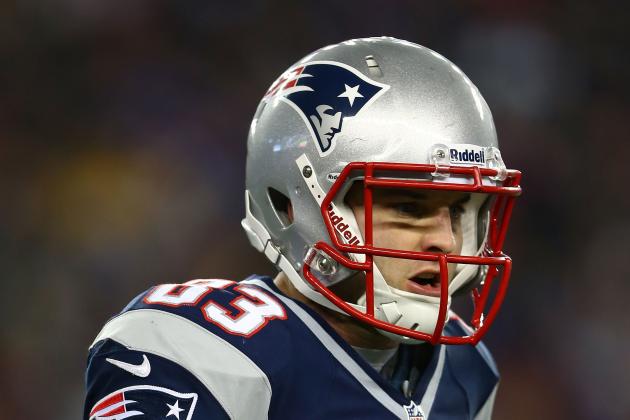 Elsa/Getty Images

It's obvious that the New England Patriots are a better football team with Wes Welker on the field. It's just as obvious that the scheme perfectly fits the receiver, and he's not going to find a better quarterback to play with than Tom Brady.
So clearly, both sides will be able to hammer out a new deal and keep Welker in New England until he retires.
Right?
Well, maybe. The two sides haven't so much as started talks this offseason, a fact that will surely make Patriots' fans nervous. From Jeff Howe of the Boston Herald:
Kraft noted again yesterday that both sides need to come together to arrange a deal. Of course, the Patriots could use the power move of hitting Welker with the franchise tag again, but the chances of that happening are highly unlikely. It's bad business on a variety of levels, the least of which being it would cost the team $11.5 million in 2013.

So, this is where they stand as they try to negotiate a contract extension. The Patriots can exclusively negotiate with Welker until free agency begins March 12.

"I'd love him to be around," Kraft said. "He's a great guy. Like I've said all along, it takes two sides to make a transaction. We have to manage the lawyers and the agents that they don't mess it up. I think Wes wants to be with us, and we want him here. It's just a matter of whether both sides can be intelligent."
If Welker isn't a Patriot next year, I'd be shocked.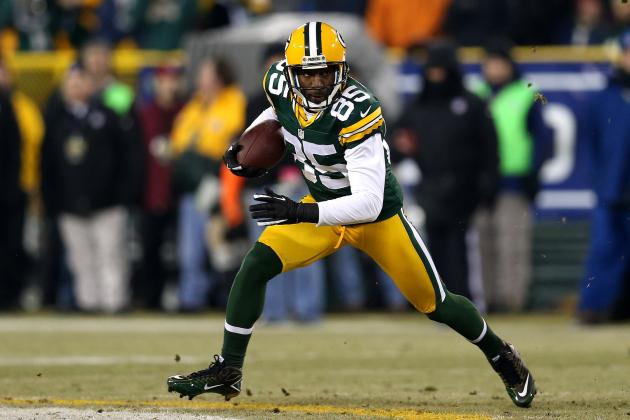 Jonathan Daniel/Getty Images

There is virtually no way that Greg Jennings will return to the Green Bay Packers this season. He'll want more money than the Packers will be willing to spend on the veteran receiver, especially considering the team is loaded at the position with Jordy Nelson, James Jones and Randall Cobb.
So could the Miami Dolphins be the next destination for Jennings?
From Chris Wesseling of NFL.com:
The writing is on the wall for impending free agent Greg Jennings' tenure in Green Bay. The 29-year-old recently put his Wisconsin home up for sale. Now he's rekindling a relationship with Miami Dolphins head coach Joe Philbin, his offensive coordinator with the Packers from 2007-2011.

"Joe, how you doing. Remember me?" Jennings said Friday while interviewing with the Dolphins' team-owned radio/web TV show on Friday. The wide receiver said he and Philbin developed "a great relationship" in their five years together with the Packers.
This makes a ton of sense. The Dolphins need an upgrade at wide receiver and Philbin knows how to best utilize Jennings' skills set. I'd be surprised if Jennings didn't head south this winter.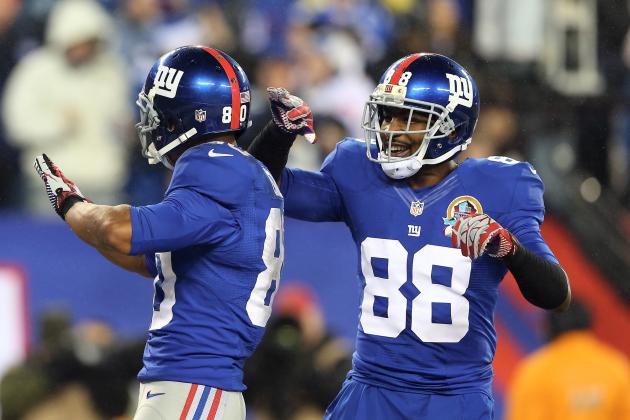 Elsa/Getty Images

In the past two years, you might have thought that Victor Cruz surpassed Hakeem Nicks as the top receiver for the New York Giants.
Think again. From Adam Schefter of ESPN:
For all the talk there has been about the New York Giants signing restricted free-agent wide receiver Victor Cruz to a long-term contract, the team is putting a bigger emphasis at this time on signing wide receiver Hakeem Nicks to a long-term deal, according to league sources.

Nicks, 25, has one year remaining on his contract, but New York would like to tie him to the team long term as it views him as a legitimate No. 1 receiver.
Schefter went on to add that "The Giants also would like to keep the 26-year-old Cruz, but at this time, Nicks' contract status is the higher priority."
Interesting stuff. Nicks has proven to be injury prone in his career, and Cruz has solidified himself as one of the best slot receivers and best deep threats in the game, but the Giants still prefer Nicks as the top guy in New York.
Stay tuned to this one, things could get fun in New York.
" };

If you don't feel like listening to Stephen A. Smith and Skip Bayless for seven minutes—and really, who could blame you—skip to the last few minutes of this interview, where Osi Umenyiora discusses his future.

The main takeaway? That Umenyiora hasn't completely ruled out a return to the New York Giants. It's incredibly unlikely he'll be back, sure, but it's not totally out of the question.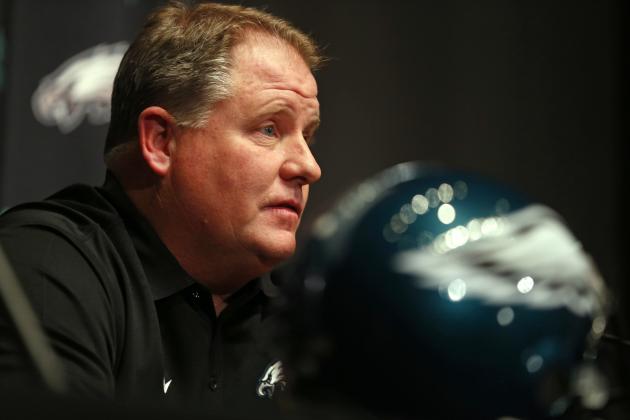 Rich Schultz/Getty Images

While it may not be big news outside of Philadelphia, Chip Kelly was waiting until he hired his entire staff before making any announcements about any of his new hirings. And no, he hasn't announced his entire staff yet, fueling speculation that he's targeting coaches that were involved in the Super Bowl.
So with the season now officially over, when will we learn who is composing Kelly's staff?
From Sheil Kapadia of Philadelphia Magazine:
Many, but not all, of the pieces are in place. Most notably, defensive coordinator appears to be up in the air. Has Kelly targeted 49ers defensive backs coach Ed Donatell? Ravens linebackers coach Ted Monachino? Is he pulling someone from the college ranks, but waiting for National Signing Day (Feb. 6)? All those options appear to be in play. Kelly still needs to name an offensive line coach too. The guess would be that these hires are finalized sometime this week.
In Philly, the major concern is defensive coordinator. Eagles' fans love a physical, aggressive defense, and one of the concerns with Kelly is that he'll need to nail his defensive coordinator appointment to be successful.
In the meantime, a city eagerly awaits his decision.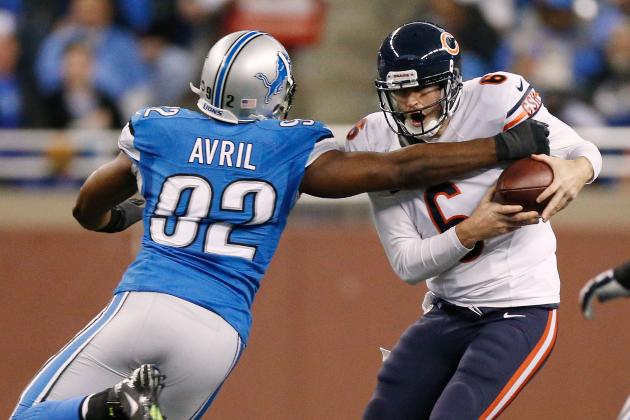 Gregory Shamus/Getty Images

Jason La Confora of CBS had a nice run down of some of the top edge players that might hit free agency this offseason. Here you go:
Matt Shaughnessy has had some big games for the Raiders, and he is at the other end of the spectrum at 25 years old. But Oakland has had its share of budget and cap issues in recent years. Connor Barwin was an absolute beast in 2011, and his production waned some in 2012; league sources doubt the Texans franchise him, though he could end up staying in Houston after he tests the market.

There is no way the Lions franchise Cliff Avril for a second straight year, which means he will command plenty of offers come March. He has displayed versatility and an ability to post double-digit sack totals. Anthony Spencer, who had a breakthrough season for the Cowboys, won't be franchised and with Dallas moving to a 4-3, he could end up with another 3-4 team.

Paul Kruger has been a playoff comet, rising to prominence as an edge rusher for the Ravens. With him possibly commanding $9 million a year on the open market, it's hard to see him back in Baltimore.
For teams needing players on the edge, the free agent market should be very friendly this year. Ironically, it's also one of the strengths of the draft.
It's a great year to need help defensively or at wide receiver. It's not such a hot year to be in need of a quarterback or running back.